No Comments
Pontoon Brewing Company | Combustible Pineapple Milkshake IPA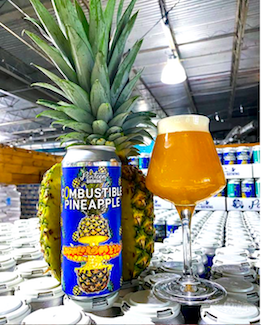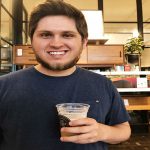 Anyone who ever uttered the phrase "if you've had one, you've had them all" clearly has not had Pontoon Brewing Company's Combustible Pineapple Milkshake IPA.  Brewed in Sandy Springs, Georgia, this beer could be your perfect pick or it could scare you away, depending on which side of the fence you sit when it comes to Milkshake IPAs. Either way, Combustible Pineapple will most certainly surprise you.
As soon as it is poured, huge pineapple notes explodes from the glass. This pineapple aroma is intense, fresh and tropical.
The beer's foggy golden hue resembles pineapple juice, and its distinct tropical aroma dances into your nose every time you lift the glass. The head dissipates fast, but leaves solid lace on the glass as you continue to drink it. 
In addition to the pop of pineapple, a huge wave of vanilla accompanies the fruit, adding another layer of sweetness. The lactose is most prominent during the finish, which is somewhat sticky but does not linger. The end result is a surprise mixture of pineapple and bubblegum flavors in a creamy smooth body.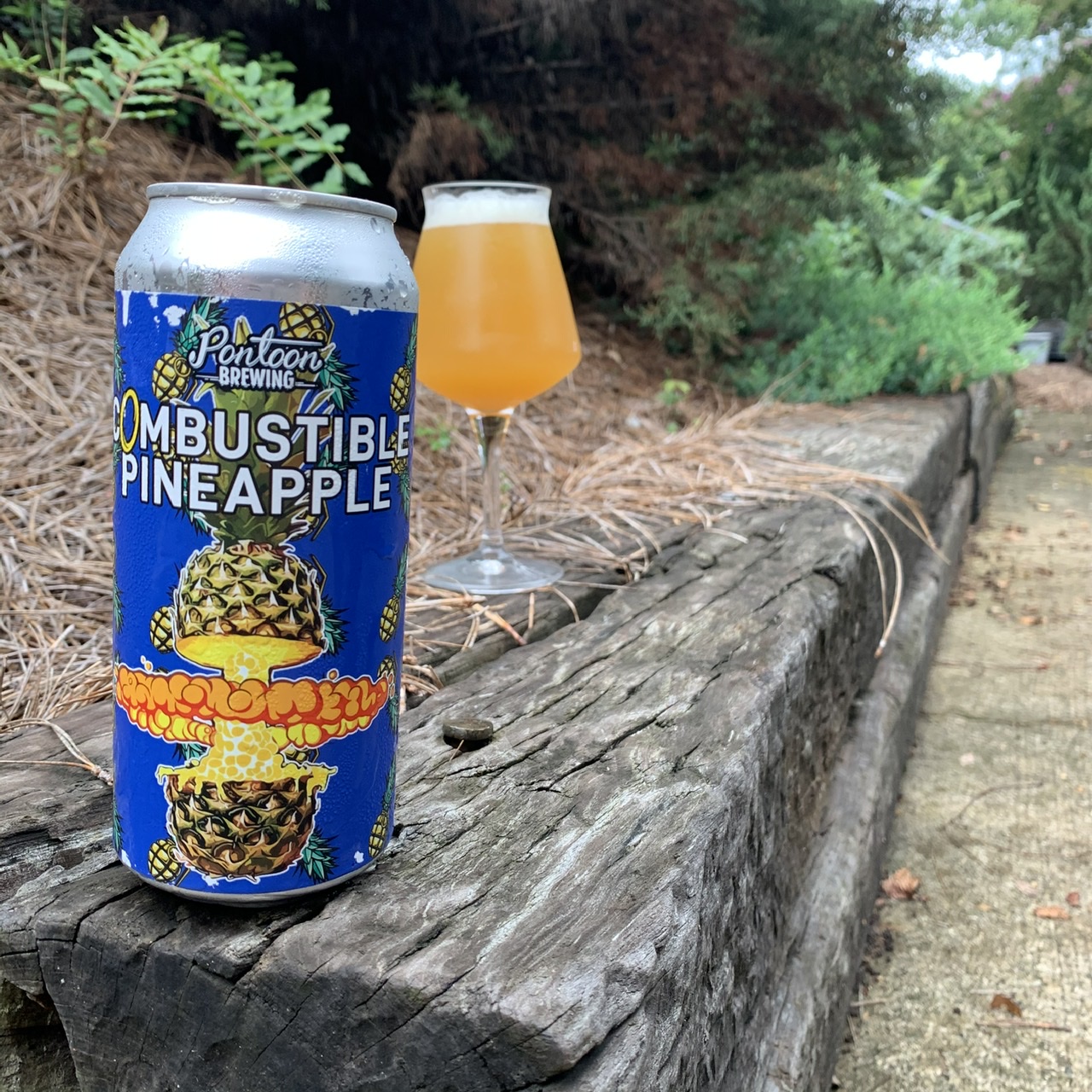 Medium-bodied and substantial in mouthfeel, this 7.5% ABV IPA drinks like a lighter beer due to the lactose creaminess. An abundance of hops—three pounds per barrel of Amarillo, Citra, Idaho 7 and Enigma—balance out the pound and a half of fresh pineapple per gallon.
This Milkshake IPA is a pleasant surprise throughout —its creamy body and pineapple candy-like  finish are well tempered by the double dry hopping and a touch of bitterness. Combustible Pineapple is still on tap in Sandy Springs, and if you're lucky, you can find it in select bottle shops throughout the metro Atlanta area. 
Feature photo credit: Pontoon Brewing Company 
---