No Comments
Edmund's Oast Brewing Co. | Foresworn IPA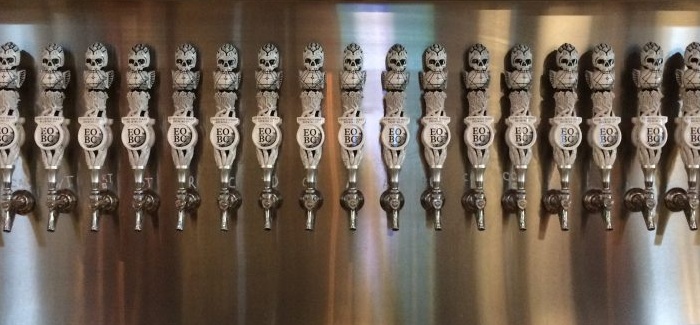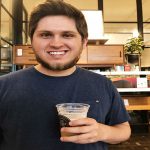 When you think of Charleston, South Carolina, there's a good chance that you think of the salty Atlantic waves or the incredible culinary scene; maybe it's the historic buildings and neighborhoods of the port city that come to mind. You should also start thinking of the bustling beer scene too, as there are some absolute gems scattered throughout the city.
Edmund's Oast Brewing Co. needs to be on the list of every tourist and local when in Charleston. They have the perfect drink for you regardless of its beer, wine or spirits alongside a dynamite food menu. The origin of the namesake is traced to Ed Egan, an English-born brewer turned Revolutionist during the American Revolution. According to Edmund's Oast, Egan was a local brewer before and during the war, whereas an "oast" is a European term for a kiln used to dry hops.
Under the umbrella of the name Edmund's Oast today is a restaurant equipped with an incredible stocked bar of spirits. The retail space, Edmund's Oast Exchange, offers a wide selection of Charleston area beers and wines from wall to wall. Finally, the place that many readers like you are probably looking for, Edmund's Oast Brewing Company. The tap list is extensive in both variety and ABV levels. There's no shortage of beer options and when you visit there's likely to be something new. One of the more recent additions to their expansive lineup, and one that found its way to Georgia through distribution channels, is their Foresworn IPA.
Beer Profile
On the nose, hints of lemon and orange blossom botanicals mix well and leap from the glass. Take a sip, and the orangey-lemon acidity and floral botanicals are met with a firm pine presence that finishes dry and crisp.
Whole leaf Centennial hops are the star of the show as they provide the herbal bitterness with sporadic bursts of citrus throughout every sip. Citra hop pellets add an extra oomph of grapefruit to complement the Centennial rather than to compete with it. Foresworn IPA is almost as rewarding to simply smell as it is to taste.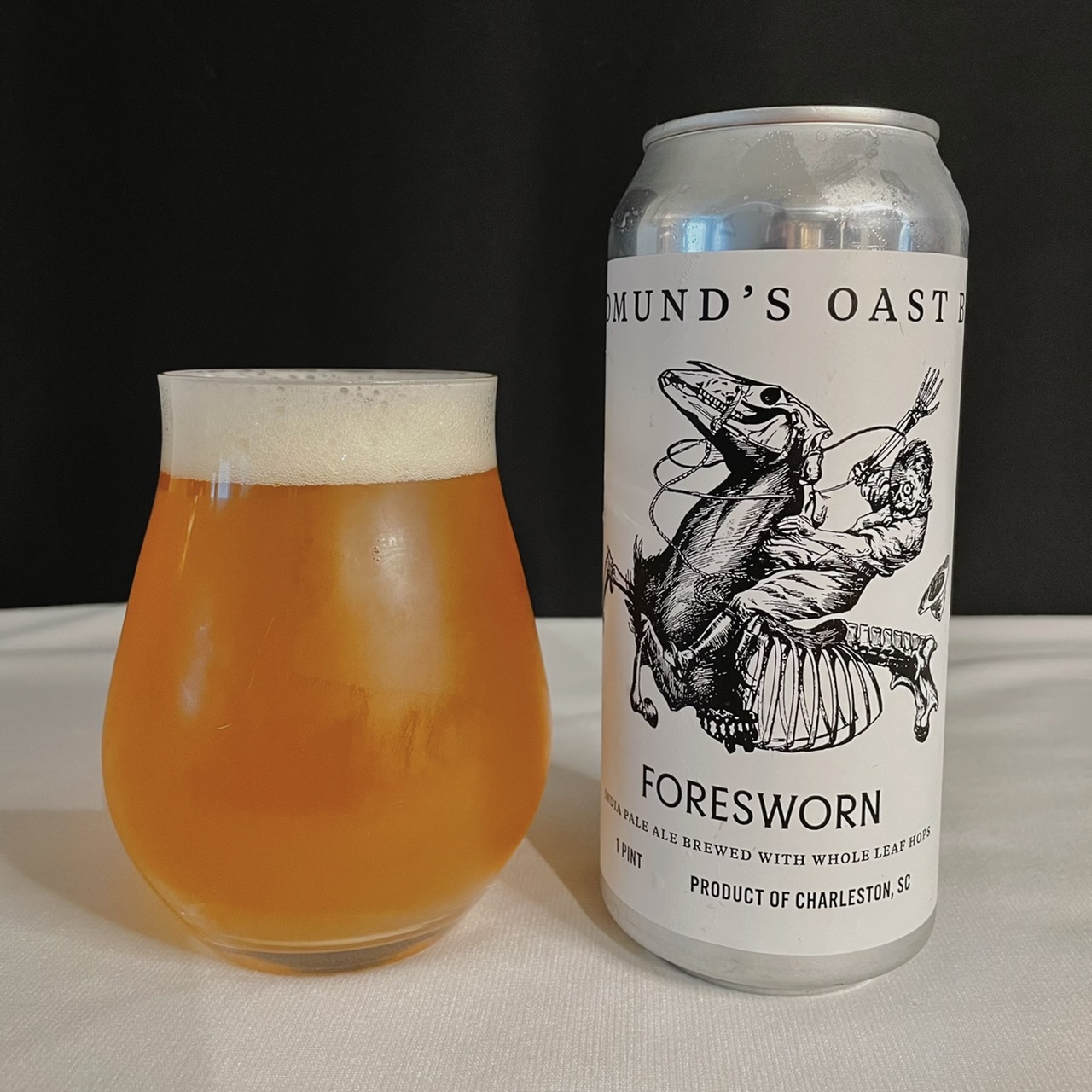 The body is substantial, and every sip finishes refreshingly dry. Since the dryness allows your palate to remain fresh throughout the glass, each swallow is as rewarding as the previous. The 7% ABV doesn't overwhelm your taste buds, either. It pours a golden orange with an egg-white foamy head which lingers for the majority of the pint. The poured beer contrasts beautifully against the minimal yet alluring graphics on the black and white label, which is instantly recognizable to any frequent drinkers of Edmund's Oast.
In a world where IPAs are plentiful, Edmund's Oast Brewing Co.'s Foresworn IPA could be a dark horse candidate for favorite IPA of the year.
Feature image by Edmund's Oast Brewing Co.
---