No Comments
Ultimate 6er | Six Beers For Six Colorado Lakes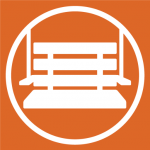 July is Lake Appreciation Month across our great nation! The North American Lake Management Society sponsors this event each year and hopes everyone will take time to enjoy lakes in their home states. Here in Colorado, Colorado Parks and Wildlife and the Colorado Lake & Reservoir Management Association are getting in on the action by hosting Lakes Appreciation Day 2021 at Barr Lake on July 10. Bring the whole family for park maintenance projects, fun activities, and free lunch (now we have your attention)!
Here at Porchdrinking.com, we also want folks in the great state of Colorado to get out and take part. Whether you are fishing, boating, or falling asleep in a giant inflatable unicorn, fun at the lake is always best enjoyed with a brewski in hand. Here are six beers we recommend drinking from breweries close to some of the state's best lakes!
View this post on Instagram
In 2005, Dry Dock Brewing Company was the first brewery to open in Aurora, Colorado and has been a staple in the area ever since. Built in the 1950s for flood management, Cherry Creek Reservoir is one of the Denver area's oldest reservoirs and, as Colorado's most visited state park, has been providing a variety of on-water activities to a large number of people ever since. Whether sailing out from the marina, launching your motorboat from one of the two public launches, or fishing from the jetty, the crisp and smooth Dayboard Lager with its hints of citrus, pine, and grapefruit is sure to appeal to the diversity of folks visiting the lake throughout the year. And at a low ABV and calorie count, this beer is definitely a crowd pleaser! Oh, we almost forgot to mention that a dayboard is an on-water navigation sign so even the name of the beer fits the theme!
---
View this post on Instagram
Offering all the same great amenities (marina, fishing, water skiing, beach, boat launches) as Cherry Creek, Chatfield Reservoir in Littleton, CO has a greater surface area, is slightly deeper, and is filled by two inflows, the South Platte River and Plum Creek. In honor of Chatfield's larger stature and its two source waterways, we recommend The Ice Climber Double IPA as a great companion to a day at the lake. Comet, Sultana, Lemon Drop, El Dorado, Bravo and Citra give this West Coast IPA a tropical fruit aroma with a dry finish. Just expect that to be the only dry part of the day!
---
View this post on Instagram
The creation of Barr Lake in Brighton, CO is an all-American story. The buffalo wallow first saw settlement in the late 1800s after the completion of a railroad through the area. Soon after, the Burlington Canal was built to divert water from the South Platte River into the wallow for settler use. Over the years a dam was built and the reservoir now supplies irrigation water to agriculture in the area. You can't get more American than that, unless, of course, you add Type 3 IPA. This American IPA represents the whole country (unlike those snooty New England or West coast style IPAs) and uses two varietals of American grown hops, Amarillo and Cascade, and a simple malt bill to produce a flavorful IPA low on the bitterness. If only the settlers could have had this medium-bodied, pine and citrus balanced beer to enjoy at Barr.
---
Dillon Reservoir sits at 9,000 ft elevation between Dillon and Frisco, CO and has the best water quality of any lake on this list! Low concentrations of nutrients and icy cold water lead to less aquatic vegetation and algae growth than front range reservoirs. As a result, you get super clear water! What better to pair with this lake than a super clear beer. As a brewery that specialized in super hazy IPAs (some of the best in the state), In the Clear, a collaboration with Resident Culture Brewery out of Charlotte, NC, is one of the clearest beers you can get at Outer Range. With honeycomb and floral flavors, this extra smooth and clean beer has an exceptionally crisp finish. It's the only beer that will get you close to swimming in the frigid waters of Dillion without actually getting wet!
---
View this post on Instagram
Blue Mesa Reservoir west of Gunnison, CO is YUGE; the largest within Colorado to be exact. With a length of 29 miles, 96 miles of shoreline, 9,000 surface acres, so many inflow tributaries, and the largest kokanee salmon fishery in the U.S., the companion beer for this reservoir also needs to be YUGE and complex. Enter the dark and decadent Double Sweater & Silk Pajamas. Even the name is grandiose. This collaboration with Oskar Blues is a blend of a two-year barrel-aged (Port, French Sauterne, Cognac, and Petit Syrah) imperial stout and a sweet imperial stout which is then chilled in steel vessels and slowly cold-aged for another 24 months. The layers of chocolate, vanilla, caramel, toffee, brown sugar, tobacco, oak, grape, raisin, plum, and espresso are perfect to enjoy while sitting in a shaded beach chair while taking in the views (likely followed by a nap).
---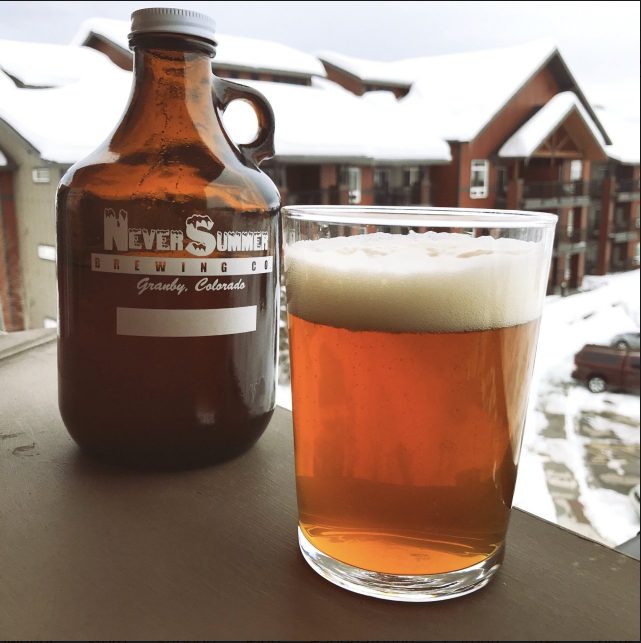 "But what about the winter season?" you say. You're already itching for frozen lake activities? Lake Granby east of Grandby, CO has you covered with some of the best rainbow, brown, kokanee, and lake trout ice fishing in the state. The lake and its two sister reservoirs even host the longest-running ice fishing tournament this side of the Mississippi. Never Summer Brewing shares your excitement for winter (hence their name) and brewed their Big Ice Hole Double I.P.A. just for you to take on the frozen water. Catching fish is not guaranteed, but enjoying smooth and complex pine and citrus flavors from Chinook, Cascade, Falconers Flight, Motueka, Citra, and Simcoe hops are a given. But we do hope you catch a fish so large you need a double-sized ice hole!
Feature image courtesy of Nathan Jahns
---