No Comments
5030 Local | Beer and Pizza Redefined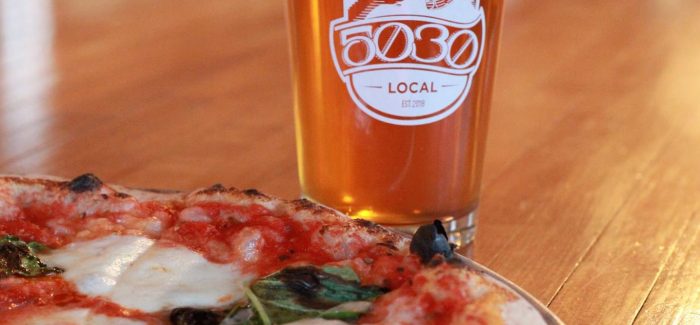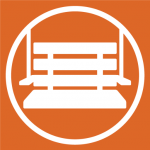 The stretch of Highway 34 from Namaqua Road out to Estes Park is known for, well, not much. That was until a few months ago, when the owners of Berthoud Brewing Company and Peel Handcrafted Pizza decided to make this stretch of road one of Northern Colorado's premier food and drink destinations.  
5030 Local is a joint venture between Berthoud's namesake brewery and a mainstay in the Frederick food game. The owners have been friends for years, and general manager Vanessa told us that they had discussed a joint venture going back a long while. They finally pulled the trigger and brought their offerings North.
Welcome to Highway 34
5030 is a two-story venue, reminiscent of the former Mainline Ale House. Wood, aluminum, a free-standing bar, and a wood burning oven are the defining features. We were given a tour of the still under-construction upstairs, which is almost entirely hardwood, with another bar in the middle of the floor and a patio complete with a scenic view of the Rockies.
Vanessa shares with us that the upstairs is meant to be more of an upscale bistro feel; perfect for date night and some fancier events. The downstairs, however, is the full-blown brewery and taphouse experience. Not only can you peek into the tank room, but you have 10 or more taps, nearly all of which will contain Berthoud Brewing beers and a couple of guest taps.
Berthoud Brewing is turning 5030 Local not only into a new venture, but their production warehouse as well. Their brewing output is increasing by 900%, from 3 to 30 barrels. With this new production, they'll have no problem serving both a two-story restaurant and their loyal customers in Berthoud proper.
The Beer
Right now, the tap list at 5030 Local is comprised of several Berthoud Brewing beers, as well as guest taps from nearby beer slingers including Big Thompson Brewery, Grimm Brothers Brewing, Funkwerks, and Longmont darling Wibby Brewing.
Having had less of Berthouds offerings in the past, our focus was on their brews. We tried a total of five Berthoud Brewing beers, including the Monk Juice Belgian Dubbel.
Monk Punch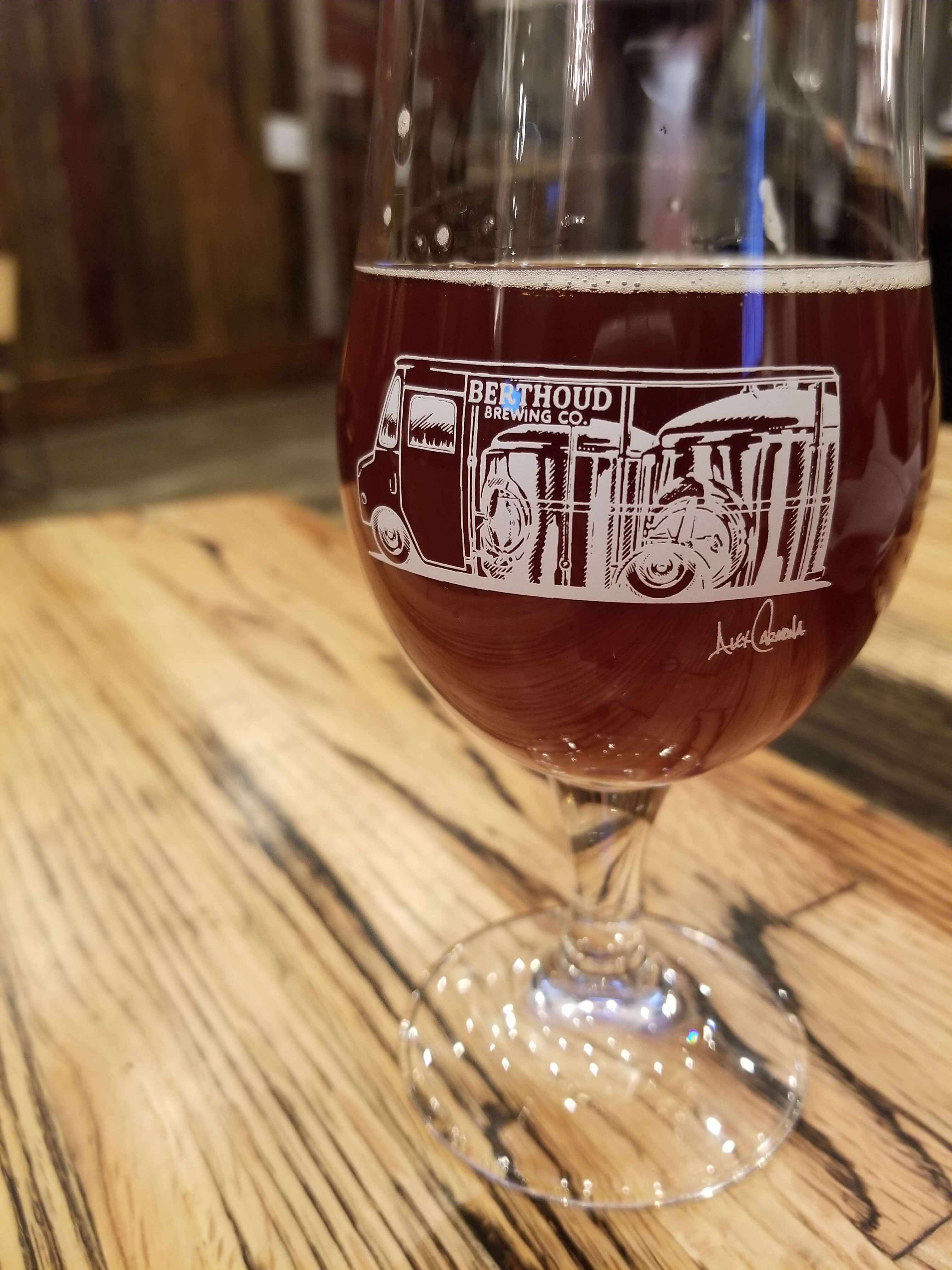 A classic ale, it had a dark burgundy hue and a dark banana, clove, and dried cherry taste, perfect for nearly any season. It paired well with the heavy meats on the appetizer board, but also accompanied the light salad and airy dressing. At 8.8% it's no joke, and you'll need to pace yourself because it's deceptively drinkable.
Dankfield IPA
The second of the four was what most would consider a take on classic West Coast IPA. A dark, clear beer, this IPA has a great amount of floral pine notes, and a refreshing bitter bite. After a sip, you get hints of citrus that really finish it off.
1888 Blonde Ale
Our palate cleanser before the big brews was a blonde noted to be a tribute to the early Berthoud settlers. At 4.7% and clear as a sunny day, this beer was perfectly refreshing and an excellent pair to the lighter menu items, like the last remaining scraps of our cheese plate.
Fireside Barrel Aged Railbender Scottish Ale
This bad boy hits just as hard as a Highland Games athlete. This scottish ale has that smoked  bubblegum smell you often find in a Scottish ale, but with the nice whiff of bourbon. It tastes surprisingly light, not blowing your palate away with the bourbon. There is a great balance, but, surprise, it sneaks up on you with its high ABV and leaves you wondering if three is too many.
Fireside Barrel Aged Imperial Stout
The big momma, this imperial stout is black as night and dark as your mother-in-laws heart. Though it was aged for four months in bourbon barrels, the barrel-aged taste is subtle and present more in the smell than the flavor. It clocks in at a whopping 10% ABV. A very roasted, malty flavor with subtle hints of caramel, it's an ideal nightcap or dessert-pairing drink.
The Food
5030's taproom menu is great, and has a lot of potential. The staff stress two things about their food: almost every hot food item downstairs will be cooked in the wood-fired oven, and everything will be as local and fresh as possible. They source the mushrooms from Hazel Dell in Fort Collins. Additionally, the cheese is made and bought in from a Colorado cheesemonger in Buena Vista.
The tasting menu consists of multiple options for appetizer and pizza, with shared salad and dessert; and we were treated to nearly the entire menu.
To start, the table had roasted brussel sprouts with a spicy tomato sauce, as well as a charcuterie board. Both were tasty, as the brussel sprouts had good crunch and an uncommon acidity, as the tomato-based sauce was different for this vegetable. The board was standard; consisting of salami, a medium-hardness smoked cheddar, flatbread, olives, dried fruit, and a tangy stone ground mustard sauce. It also included a lemon poppyseed spread that, while unconventional, paired up nicely with the lighter beers on the table.
Our salad was made of mixed greens, and dressed with a rosemary dijon aioli. It felt very fancy, and the rosemary was a strong but pleasant touch you don't find in many salads, helping set it apart.
The pizzas were the highlight of the evening. First, we received a mushroom pizza with a parsley cream base and then a nduja and basil pizza with a spicy tomato base. The former had several mushrooms, one of which was a Lion's Mane. Similar to texture in tofu, it had an earthy taste with a stronger, more fork tender mouthfeel than many mushrooms. The latter was topped with nduja, as I mentioned before. This is essentially a ground pork spread; consisting of different cuts and spices, mixed with peppers for some flavor and a bright red color. Imagine a spicy red pepper couli, combined with a finely ground salami and sausage combination. That's nduja at its most basic.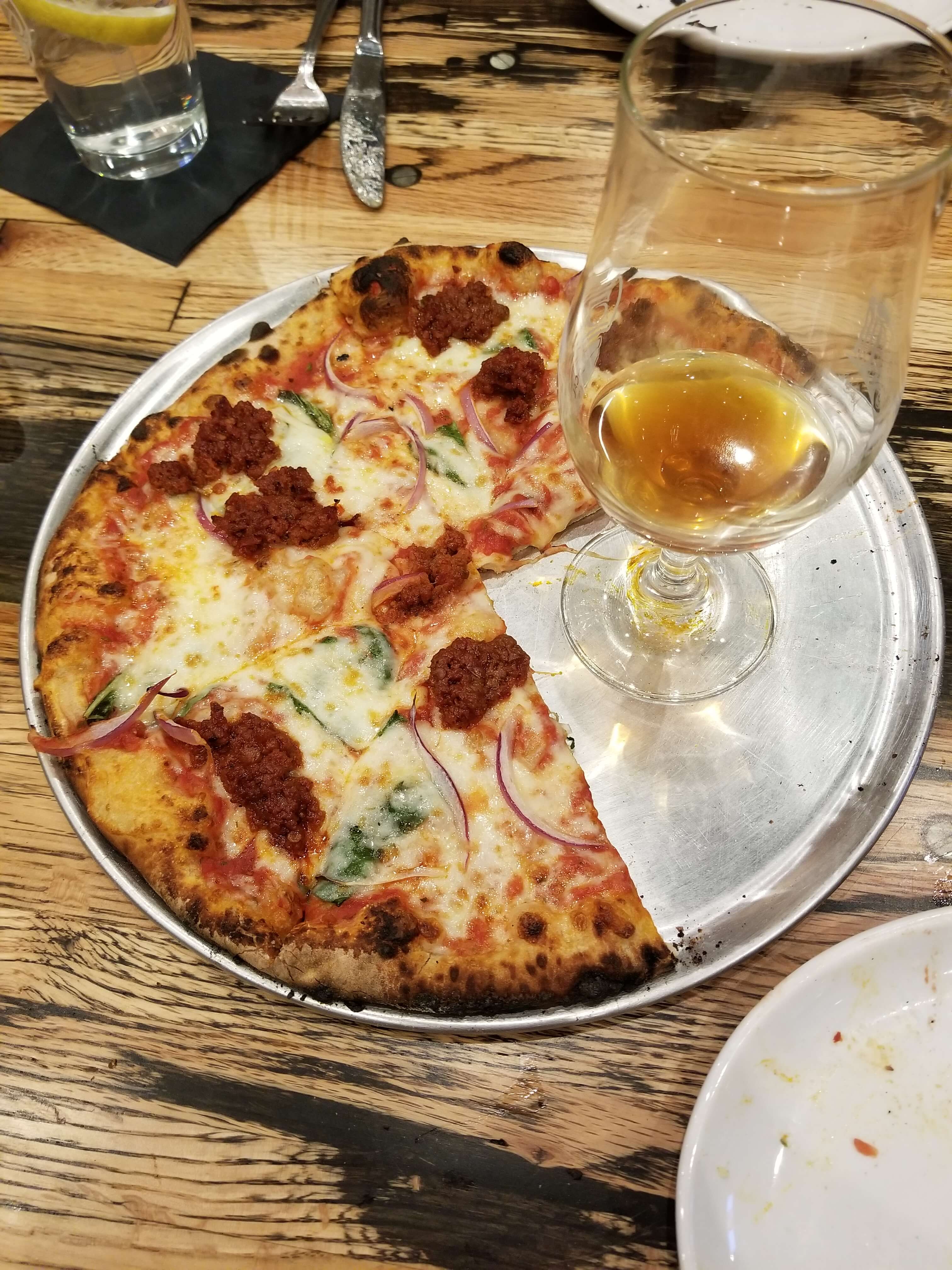 We also tried two of their more conventional options: margherita and pepperoni. The margherita was a hit for the purists in our group, as it relied on high-quality mozzarella and a classic red sauce that was hearty but light. The pepperoni pizza was a lighter version of the nduja and basil pizza, with a regular tomato base and small crispy pepperonis that tasted fresh and delicious.
Our dessert, as recommended by our server, Rachel, was a lavender creme brulee. She told us that the chefs steep lavender leaves like tea. They infuse that liquid into a simple syrup, giving the lovely aroma and bright taste in a normally heavy dessert. The brulee on top was well done, and cracked when hit lightly with a spoon. Coupled with our last remaining sips of the Fireside Barrel Aged Imperial Stout, we couldn't have asked for a smoother finish.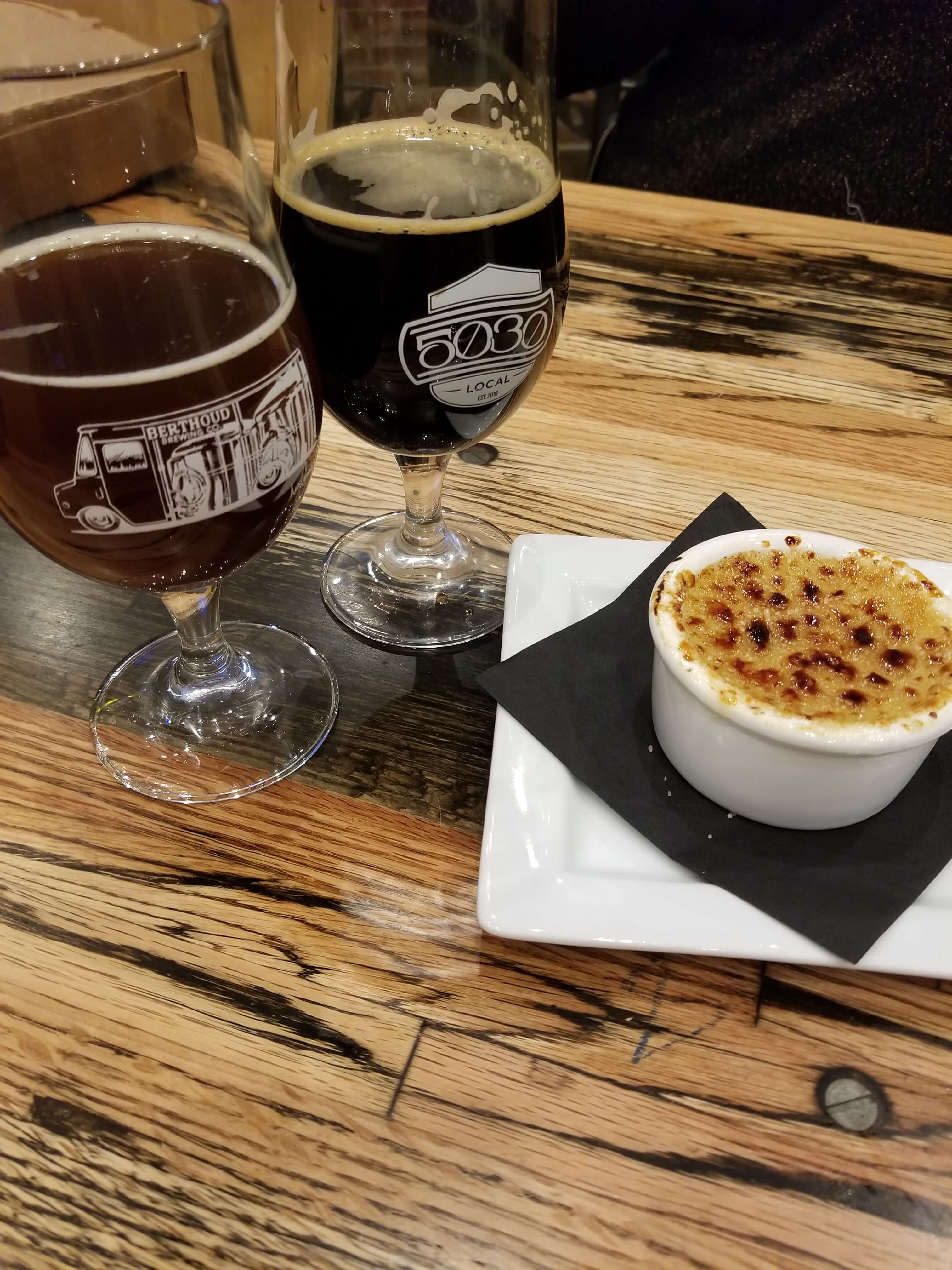 Outlook
5030 Local is a great concept; unique in its own right without deviating too much from what the Colorado beer and food culture would expect. There is certainly a high-risk, high-reward situation here, and the sheer volume of work is daunting, even from the outside. The jump from small to huge production for Berthoud Brewing is massive for them. However, it could present the typical challenges and growing pains; all while balancing them with a kitchen serving two restaurants.
Even so, 5030 Local's spirits are high. With a grand opening about a month away, there is a lot to look forward to with this soon to be culinary and beer destination on Highway 34.
---