No Comments
Revolution Brewing Announces 2020-21 Deep Wood Lineup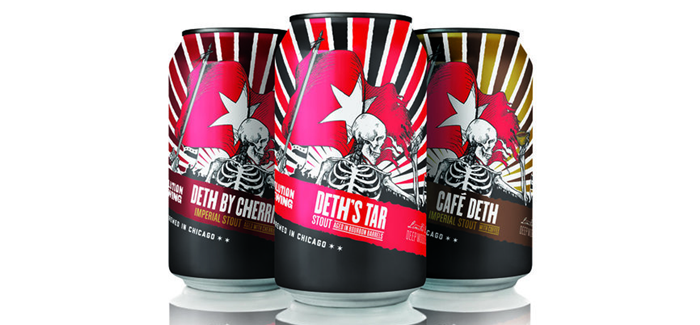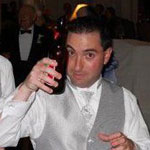 Next month will officially kickoff Revolution Brewing's 2020-21 Deep Wood series as the brewery prepares to release a dozen barrel-aged beers between September and January.
Eight of the variants are returning from previous years while there are four new beers to try. They'll be released in familiar four-packs of 12-ounce cans, however, there will be no big release parties as the pandemic has made big gatherings a thing of the past. Pricing has not been released yet for any of the beers.
Here's what beers to expect and when starting next month.
September 18-19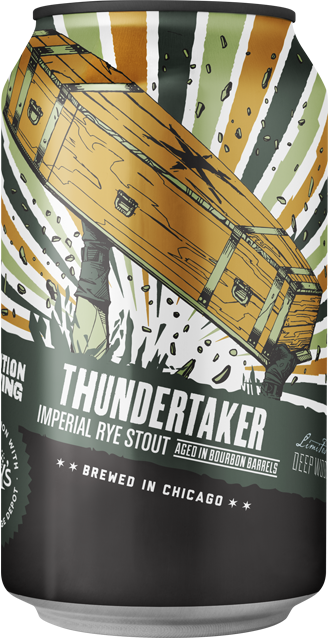 Thundertaker – A new beer to the lineup, this Imperial Rye Stout is aged in Blanton's and Buffalo Trace barely that were selected by Binny's Depots' bourbon experts.
Thundertaker will have exclusive distribution at Binny's but also be available for curbside pickup at Revolution. It is the only beer being released in September.
October 23-24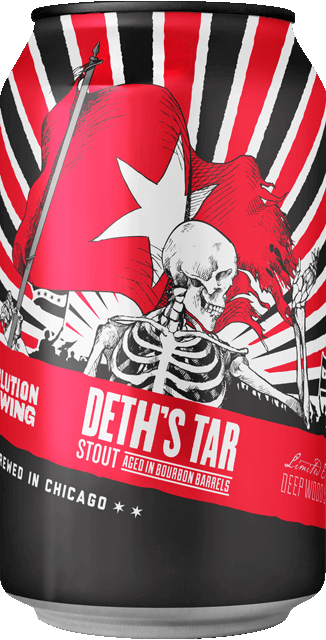 Deth's Tar – The iconic barrel-aged Oatmeal Stout returns, to no surprise.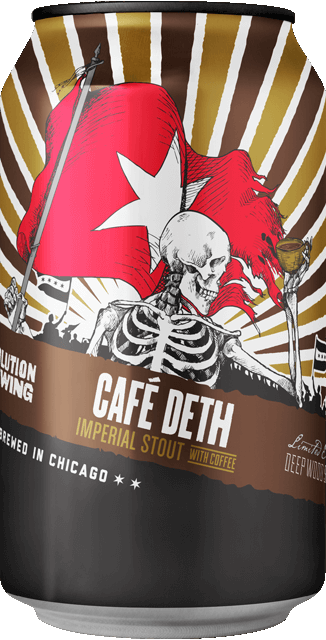 Café Deth – The coffee barrel-aged stout that has been a true standout the last coupe of years returns to the lineup once again. This year they used coffee beans from Dark Matter Coffee.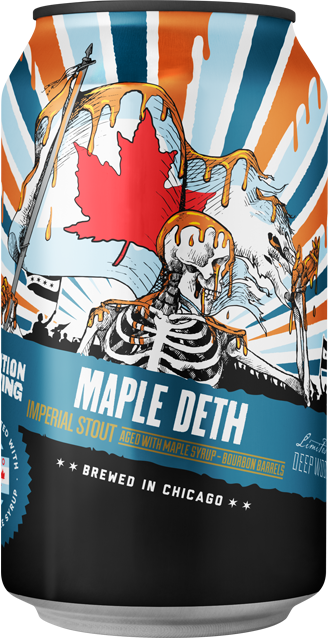 Maple Deth – A new beer to the 2020-21 lineup features an Imperial Stout aged in maple syrup bourbon barrels from Chicago Maple.
While Deth's Tar and Café Deth will see widespread distribution, Maple Deth will be a brewery-only release. All brewery releases will be done via curbside pick-up.
November 20-21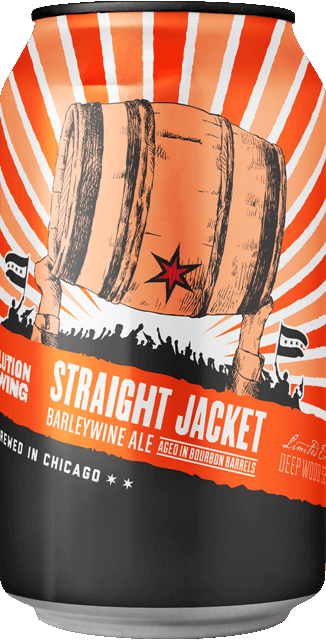 Straight Jacket – Revolution's English Barleywine is back. This Barleywine has won medals at FoBAB and GABF and is a fan favorite for sure.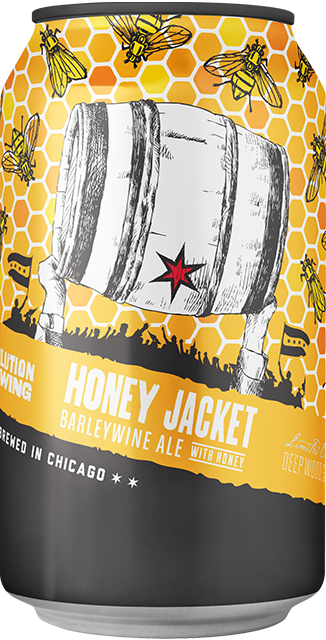 Honey Jacket – Part of the 2019 summer release, Honey Jacket is a bourbon barrel-aged Barleywine with honey taken from the beehives atop the roof of the Kedzie Brewery.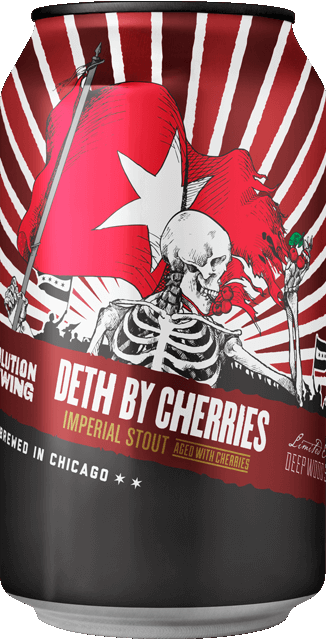 Deth by Cherries – first released in 2017, this fruited variant of Deth's Tar is aged in bourbon barrels with…cherries.
Straight Jacket will see broad distribution while Deth by Cherries will see limited distribution and Honey Jacket will be released only at the brewery.
December 11-12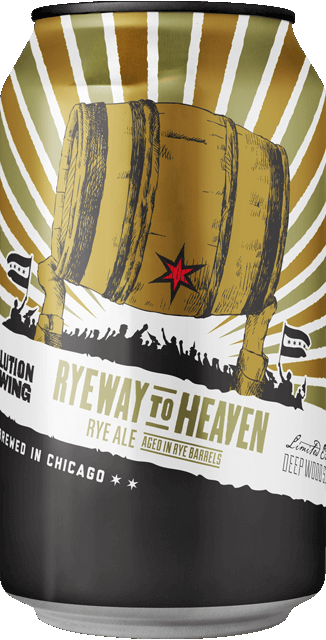 Ryeway to Heaven – The popular Ryewine returns aged in rye and bourbon barrels.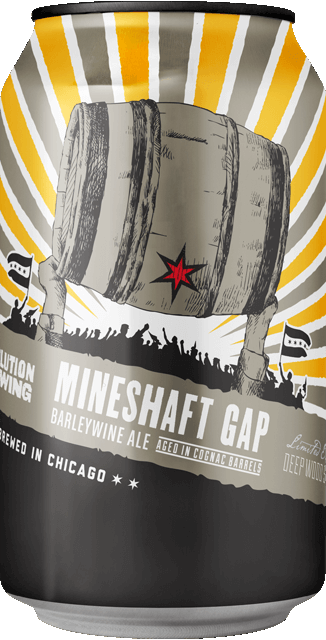 Mineshaft Gap – Revolution takes their Straight Jacket Barleywine and ages it in cognac barrels. This beer was released in 2018 as well.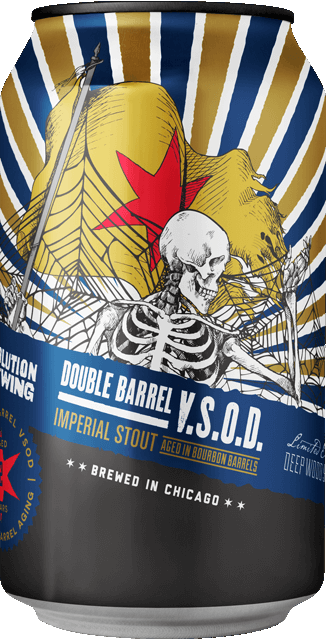 Double Barrel V.S.O.D. – Deth's Tar taken to the extreme. This beer returns once again to much excitement. After spending a year in barrels, this beer spends an additional year specially chosen Deth's Tar barrels and then finished in Weller Special Reserve and Weller 10 Year barrels.
Ryeway to Heaven will see wide distribution, Mineshaft Gap will have limited distribution and Double Barrel V.S.O.D. will be a brewery-only release.
January 22-23
Apple Brandy Ryeway – Revolution takes their Ryewine and ages it in apple brandy barrels. This is a new beer to the Deep Wood lineup.
TBA Collaboration – That's all we got. It's a collaboration that isn't ready just yet to release any information on.
The Apple Brandy Ryeway will be a brewery-only release and Revolution has not yet announced how the collaboration will be released.
---