No Comments
Funky Buddha Brewery | Floridian Hefeweizen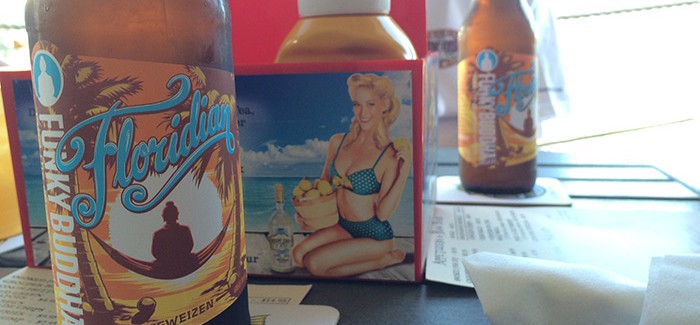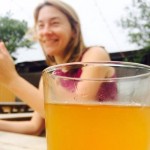 ABV 5.2%
After a winter of bleak, blustery days with too few daylight hours, Funky Buddha's Floridian Hefeweizen is the ray of sunshine you need right now.
Let's be honest. Beach bars are great for sucking down oysters and porch drinking, but not so much if you're hoping for a wide selection of craft beers. I am not ashamed to admit that when I find myself in that fearful space where I may have to choose between macro and mixed drinks — the horror — I do "test runs," which is basically me telling my friends and family I'm going to the bathroom when, in reality, I'm doing tap recon.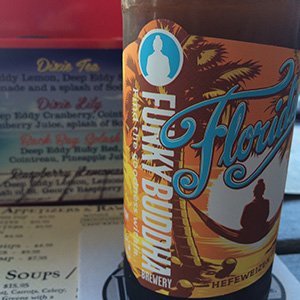 There, in the full-fledged, Untappd described dive bar in Southwest Florida — the ones where you're wondering if you'll have to wrestle a seagull for your own peel and eat shrimp — I hear what's become one of my father's favorite questions: Jessica, is there something you can drink here?
So when I saw the sunlight spilling forth from the Floridian bottle label, the relief of knowing I wouldn't have to pretend to enjoy some happy hour well drink was palpable. "It's not just something I can drink, dad. It's something I want to drink all day!" Take that, Mr. Bud Heavy 4life.
(MORE: 2016 Beer Release Calendar)
The Floridian is one of Funky Buddha's flagship beers. This hefe took home gold at the 2015 Best Florida Beer Championships (BFBC), and after your first sip, you can't argue with the judges.
On the nose, the Floridian is brimming with the aromas of citrus, banana and clove, products of true hefeweizen yeast. Those flavors sing through to the palate, pairing quite nicely with the Florida heat.
https://www.instagram.com/p/BCOmM9hjqw4/?taken-by=funkybuddhabrew
The Oakland Park brewery calls it "suntan for your soul." But seriously — who needs sunscreen anyway? I'll stay right here, seaside in the shade, with this beer in my hand all winter long.
---