No Comments
Ultimate 6er | What We Do in the Shadows And Beer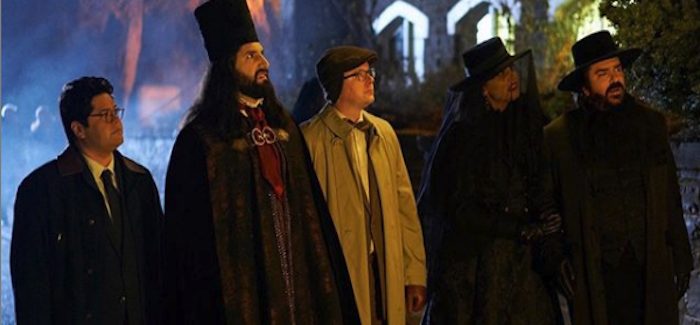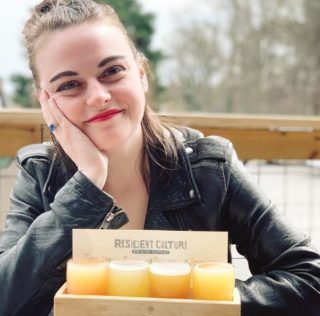 Recommending the television show What We Do in the Shadows has become a regular part of my conversations with people. Developed from the film of the same name, WWDITS is one of the best new comedy series to debut in recent years. Throwing the sophomore slump cliché out the window, the second and most recent season is absolutely hilarious, and earned an Outstanding Comedy Series Emmy nomination. They've somehow created a hilarious vampire television show that does not lean on shticks or gimmicks, and have developed characters who, despite killing humans, are sympathized with and cheered on. 
A considerable amount of time has been spent enjoying a beer while enjoying the show, so the next step is obviously to pair these oddball characters to a good brew.
Nandor the Relentless
View this post on Instagram
Stats: 5.3% ABV, crepe paper not included
Having twice turned the Euphrates River "red with blood" during his time as an Ottoman Empire soldier, Reign in Blood from All Rise Brewing Co. seemed apropos for Nandor the Relentless. A Kettle Sour with lots of raspberry, this beer is both tart and sweet at the same time, much like Nandor. As a viewer, you know that he pillaged villages and murdered innocent people, yet his sweet nature shines through in moments.
---
Laszlo Cravensworth
View this post on Instagram
Stats: 7.5% ABV, must yell Bat! before drinking
Laszlo Cravensworth may have the most storied past of the main characters, and at least once an episode, he reveals something shocking. Elder Secrets of an Ancient Past from Hop Butcher for the World is a full-bodied Double IPA, brewed with El Dorado and Vic Secret hops. With notes of pineapple, orange, and pine, it is a complex beer with a lot going on. As someone who was revealed to be Jack the Ripper in an offhand comment, Elder Secrets is certainly fitting.
---
Nadja
View this post on Instagram
Stats: 6.2% ABV, ideally served to you by Gregor
Nadja is a woman with a history of lovers and a maternal instinct towards a young woman she turns into a vampire in the first season, while still always ready with a biting comment. The Duchesse de Bourgogne is a West-Flemish red brown ale of mixed fermentation. Brewed with roasted malts and hops with low bitterness, it is further matured after the initial fermentation and lagering in oak casks for many months. The end result is sweet and fruity, with enough acidity to balance the sweetness out, much like Nadja.
---
Guillermo De la Cruz
View this post on Instagram
Stats: 7% ABV, Van Helsing-approved
Guillermo De la Cruz is Nandor's familiar, and is often one to feel sorry for throughout the first season, though he comes into his own more during the second season. La Piña De Mis Ojos from 5 Rabbit is a Kettle Sour and was inspired by Tepache, a fermented Mexican beverage. Just like Tepache, it was fermented with pineapple rind and juice, and the result is endlessly refreshing. Nandor is the apple of Guillermo's eye, or in this case, the pineapple, and following Guillermo's journey is one of the best parts of the show.
---
Colin Robinson
View this post on Instagram
Stats: 4% ABV, watch your energy levels
An energy vampire, Colin Robinson somehow brings a lot of life into WWDITS. Much like the Helles Lager from Dovetail, you expect something rather traditional, and your expectations are far surpassed. This Lager is a bit richer than some other Lagers, and far more flavorful. Brewed with Saphir hops, it is refreshing with notes of floral and citrus. Serving as a straight man to the antics of the other vampires in the home, Colin Robinson is a nice change of pace to Nandor, Nadja, and Laszlo. With such a surge in big beers lately, having a Dovetail Helles Lager in the fridge is your Colin Robinson to your Milkshake Double IPA's.
---
Jackie Daytona
View this post on Instagram
Stats: 7.0% ABV, do not drink at girls' volleyball games
Without giving too much away, Jackie Daytona is a lad from Tucson, Arizona, who Laszlo has a connection with. Showing up mid-season two, the bottle episode with Jackie Daytona is one of the best episodes of television I have seen in a long time. A flagship beer from a great brewery in Tucson, the Toole Ave is a New England style IPA brewed with Citra, Mosaic, and Amarillo hops. Hazy and juicy, there are citrus notes and a bite at the end. Just like Mr. Daytona, it stays with you ― I remember having this beer in February 2018 while visiting Tucson, and I will certainly remember Jackie two years from now.
Do yourself a favor and bring more joy into your life with a binge of the first two seasons of What We Do in the Shadows. Ideally with a delicious craft beer in hand.
Featured Image (What We Do in the Shadows Cast) | Photo Credit Courtesy of WWDITS Instagram
---