No Comments
Marz Community Brewing Co. | Lonesome Rose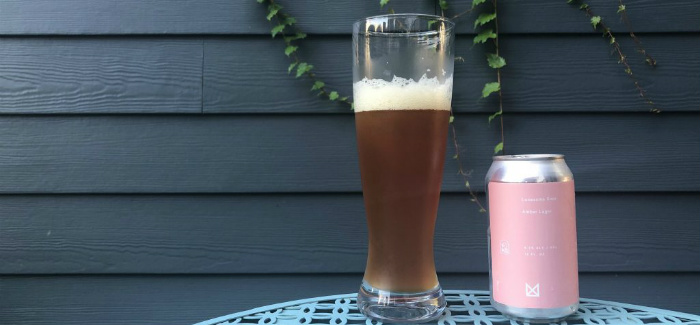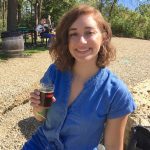 Tacos and beer. The two go hand-in-hand, especially in the summertime when refreshing lagers and street food reigns. Bridgeport, Chicago's Marz Community Brewing and Logan Square, Chicago's trendy taco joint Lonesome Rose teamed up to make summer eating and drinking dreams come true with an Amber Lager collaboration. 
In tune with Lonesome Rose's airy, pink-clad interiors, the Amber Lager's pastel can stands out on a bottle shop shelf filled with graphics-heavy labels. Local artist Cody Hudson, also responsible for Lonesome Rose's logo and branding work, designed the minimalist cans. 
Many beer drinkers (myself included), upon hearing "Amber Lager," think of European styles like Vienna Lagers and Marzen. Like these traditional styles, Marz Community Brewing's Lonesome Rose sticks to a tried and true flavor profile that spotlights the beauty in simplicity. The Amber Lager leads with malty, caramel-y notes, giving way to a crisp, smooth finish.
https://www.instagram.com/p/ByV-hJAFhxd/
Thanks to modern brewing and storage capabilities, seasons don't bind beer drinkers to specific styles—we can drink Stouts in the summer and fruity Ales in the winter. There is still something to be said for enjoying a beer at the opportune time of year, and I can't help thinking this beer is hitting stride seasonally. Around the time when there is panic about the end of summer nearing and every bar and brewery in town starts sharing its plans for Oktoberfest. The Amber Lager is light and refreshing enough to allow for sunny day drinking, perhaps atop Lonesome Rose's rooftop; and toasty enough to allow drinkers to imagine a time when sweating on the way to work is not inevitable.  
Marz's Lonesome Rose Amber Lager (6.2% ABV) is available in 12-ounce cans throughout the Chicagoland area, as well as on tap at Lonesome Rose. As the restaurant recommends, drinkers may enjoy this beer solo, but you're doing yourself a disservice if you don't have a fish taco in hand while sipping. It's not bad for balancing out a spicy salsa either.