No Comments
Brewery Showcase | Around the Bend Beer Company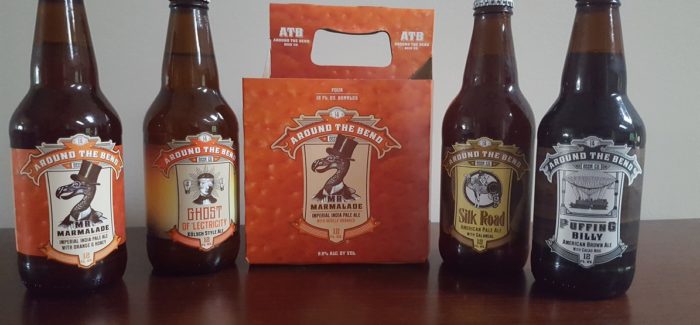 Around the Bend Beer Company isn't trying to reinvent the wheel; the two-year-old brewery is on a mission to make the wheel faster, slicker, and cooler. When brewing a Kolsch-style beer (Ghost of 'Lectricity), a first-wort brewing process is applied to extract more hops flavor, yet also smooth out its edges. When Around the Bend brews an American Pale Ale (Silk Road), galangal is blended into the recipe. And who else make the connection between orange marmalade and a Double/Imperial IPA? You find it in Mr. Marmalade.
Case in point, in a few weeks, Around the Bend will finally offer an IPA (Villainous) but it's not your run-of-the-mill IPA. Dan Schedler, CEO, founder, and longtime homebrewer stated:
"I was reluctant to do an IPA. I mean, everyone has an IPA. I almost wanted to show a brewery could exist without one [laughter]. But the variety of hops and the options just was too hard to resist, so we made one. But, we did it differently. What is going to really set ours apart and make it different, instead of using a single strain of yeast, we are using two British IPA strains and two West Coast strains to create one super IPA strain. You are going to get all the nice, fruity esters and characters of the high attenuation. We are really excited about what the yeast is going to be with this beer."  And don't worry, there are plenty of hops, too, including Mosaic, Chinook, Citra, and Simcoe.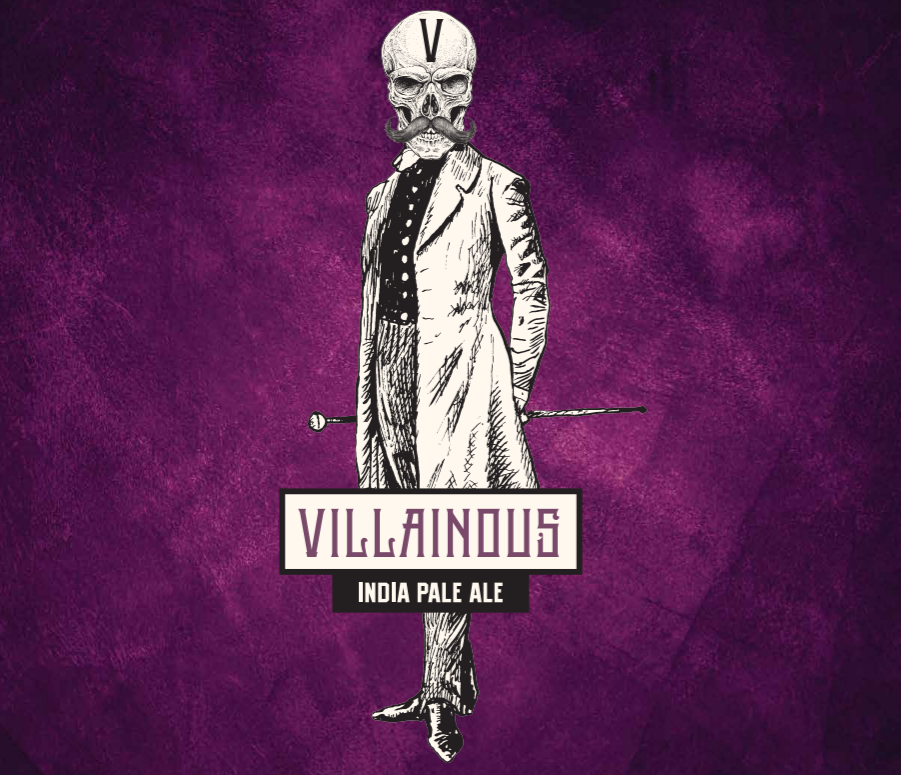 Around the Bend isn't trying to be different just for the sake of being different. Schedler's homebrewing experience (as is the case with most homebrewers) involved a perpetual longing to create unique and creative beer. He also loves to cook, listen to jam music, and he has traveled quite a bit, such as to Europe and Monte Pico — great cultural experiences, to be sure. Hence, the innovative nature of the beer, like a chef's good dish, speaks to Schedler's personality.
And, you will be hard-pressed to engage with a more well spoken and intelligent brewer. Indeed, conversing with Schedler is analogous to talking to an architect. He has a mind for creativity, is adept at mechanics and understands economics. As well, similar to an architect, he is thrilled when one of his creations brings joy to those buying it. Schedler exclaimed,
"Honestly, I really enjoy making people happy. It doesn't matter if I'm cooking or brewing, or anything else for that matter. I truly love knowing our beer makes people happy."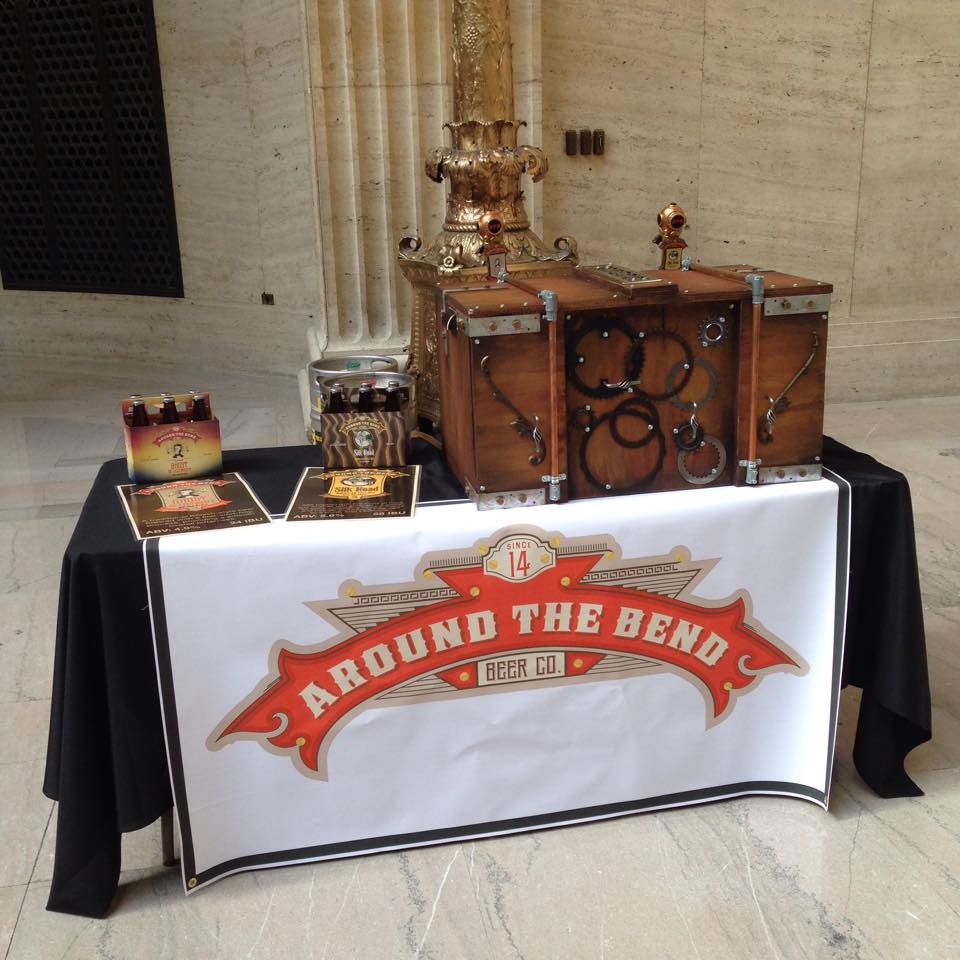 Schedler's home brewing prowess didn't foster delusions of grandeur. Once he made the decision to operate a brewery, he sought the advice of other brewery owners, and he also hired a professional brewer – a terrific one. Head brewer Joe Cuozzo possesses nearly twenty years of brewing experience, won numerous GABF and World Cup awards and served as the San Diego Brewers Guild's original president. His brewing resume includes stints at Pizza Port Brewing, Alesmith, Sports City, and he helped get Green Flash Brewing off the ground.
But, if a great beer is made and no one is around to drink it, was it ever a great beer?
Let us never forget that craft brewing is a business. No matter how great the product, there must exist some conduit from which the beer leaves the fermenters and ends up in someone's pint glass. Having a taproom is a great way for that process to unfold. For now, Around the Bend brews alongside its craft-beer brethren Arcade Brewing in a building owned (and used) by Ale Syndicate. It's a relationship he cherishes and for which he is grateful. Nonetheless, Schedler is determined to move Around the Bend to its own space. He noted, "Progress is being made. It's not easy, and it's obviously not cheap, but it's really something that needs to be done. It not only makes sense from a brewing point of view — I want people to drink our beer fresh from the tap, you know? But, it also makes financial sense. It's actually just the smart thing to do."
Schedler understands the business side of craft brewing well because for most of his adult life when he wasn't brewing beer at home, he was in marketing and advertising. Originally from Minnesota, his career led him to the big corporate world of Chicago. He has remained in Chi-town, but now the marketing for which he concentrates involves selling his beer.
Although, truth be told, the one doing most of the marketing is the beer, itself. All Schleder has to do is hand an Around the Bend beer to someone — his job will be complete. It's that good. It's that consistent. It's that unique.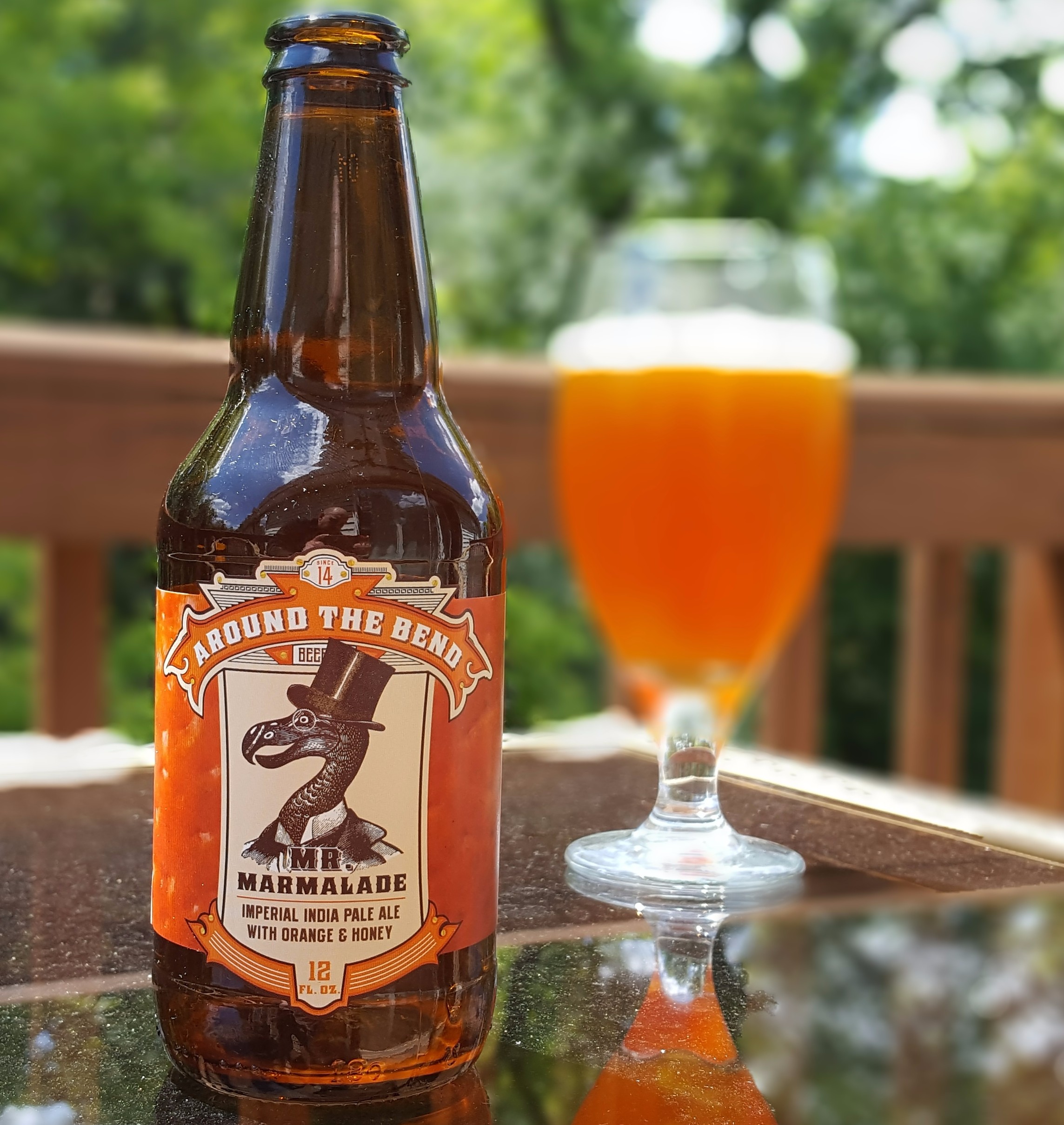 ---