Whiner Archives – PorchDrinking.com
August 31, 2020 | Christiana Torres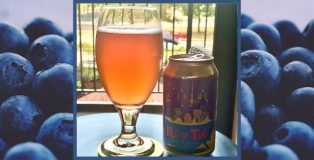 Seasonal beers are bittersweet. While they often use fresh, quality ingredients and are perfect for the time of year, it also means you only get to drink them for a limited time. Whiner Beer, a brewery on Chicago's Southside, specializes in barrel-aged beer inspired by Belgium and French practices and has a few seasonal beers their patrons look forward to throughout the year. 
Rifting off their permanent Saison LeTub, Bleu Tub is a barrel-aged Saison brewed with blueberries and is only available for half the year. With a dusty purple-ish hue and foamy head, the beer gives off scents of citrus, florals and it perks the nose up. With a smell that is clean, refreshing and inviting, Bleu Tub provides the perfect balance of comfort and excitement.
February 18, 2019 | Eric Oliver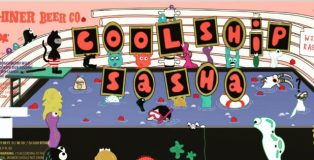 In the summer of 2017, Whiner Beer Co. co-founders Ria Neri and Brian Taylor built a coolship using hand-picked steel and repurposed wood. The fermentation vessel is located next to the farm their brewery sits on in the South Side of Chicago.