No Comments
Ultimate 6er | Dogs at the Dog Park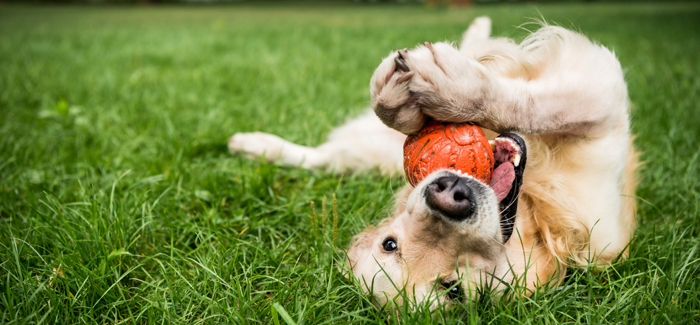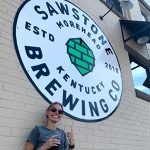 After being cooped up in your house all winter, it's finally time to get your dog back to the dog park! Let's be honest, you both need it. Your dog has all kinds of energy and he or she is ready to run and sniff and play!
You are completely over your dog continuing to paw at you while you're on a Zoom work conference. Your dog may have gained some lbs during winter and it's time for them to get in shape again. And your dog missed all his friends! Before you go, learn about all the different types of dogs you will experience and the beers that pair with them! And, when you're done reading this, grab your good boy and girl and head to your local dog park!
This American IPA from Bell's Brewery is for the dog that's completely ball obsessed. This is the dog that continues to fetch the tennis ball over and over and over again. He or she can't get enough of it. Two Hearted Ale is a beer we continue to drink over and over and over again and never get tired of it. It's a classic.
---
This Hazy IPA is the beer for the dog that's always feeling groovy. The dog that tries to hump all the other dogs. There is nothing wrong with that dog (for the most part). We love this dog, but the owner is always embarrassed. They always have to do the awkward run/jog over to their dog to pull him or her off. This dog is neutered or spayed, but they are just having a good time.  Nothing wrong with that. With this 7.1% ABV IPA from Fat Head's you will always have a groovy time.
View this post on Instagram
---
This Brown Ale from Louisville's Against the Grain is for the dog who always finds the mud puddle. if you have a white dog, you probably leave with a brown dog. At first, you tried to stop your mud puddle-obsessed dog, but then you quickly realized this was a fight you were going to lose every time. Thankfully your dog park has a hose to rinse him or her off and you keep four towels in your car at all times.
View this post on Instagram
---
There's is always that one dog that pees on everything. No matter if it's a steady stream to get his or her dog park experience started or a little tiny drop to end their time at the dog park. This dog needs to leave his or her mark everywhere. You know this dog. This Pilsner from Lousiville's Falls City is one that, like your dog, makes you have to relieve yourself often. The reason? It's easy drinking, crispy and refreshing. You can't just drink one.
View this post on Instagram
---
Sometimes you just need some alone time. While that's the exact opposite of the reason why you brought your dog to the dog park, some dogs are just loners. While all the dogs are in the middle of the park playing, this dog is in the furthest corner sniffing every smell. This dog is the one who goes up to every human wanting to be scratched. This dog wants nothing to do with all the playing and fetching. This session Hazy IPA from Hi-Wire Brewing is for the dogs who love to lay lo(w) all the time. And there ain't nothing wrong with laying lo(w) at the dog park and while drinking some beers.
View this post on Instagram
---
This dog doesn't work at Wal-Mart, but he or she might as well. This dog is the best greeter at the entire dog park. They love welcoming every dog into the park. Every dog. This dog could be halfway across the park, but once they see a new dog coming, they are hustling over to the gate. This IPA from Cincinnati's Rhinegeist is dedicated to all the tail wagging, hustling, dog greeters that we love at the dog park.
View this post on Instagram
Now that you've finished reading this, load up your dog and take your good boy or girl to the dog park! Sit, stay and drink beer!
---