No Comments
Ultimate 6er | Mother's Day Gifts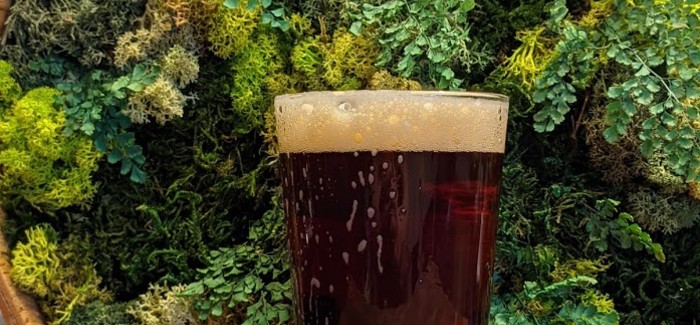 Not sure what to get your mom, wife, sister or aunt this Mother's Day? How about an Ultimate 6er highlighting some of the most cliche Mother's Day gifts of years past? Brunch, flowers or wine — we've got you covered in this week's guide to celebrating the most important woman in your life.
Flowers
View this post on Instagram
The go-to Mother's Day gift, a bouquet of flowers from the gas station. Marz punched it up a bit with their Foeder Aged Saison with Michigan peaches, Blossom. At 5% ABV, this brew is ideal for sunshine and family, offering a mild acidity and slight funk. No one will blame you for showing up late with this bottle.
---
Brunch
Beer idea: Maplewood Brewery | Brunch Punch Fruit Punch
View this post on Instagram
When you start with brunch, it's best to keep the punch to a minimum. Maplewood Brunch Punch is a fruited Sour Ale at 4% ABV. Strawberries, pineapple, cherries, passionfruit and tangerine: It's a fruit salad in a can! If your mama is a fruit lover, this is the perfect brew to pair with Mother's Day brunch.
---
Chocolate
Beer idea: Half Acre Beer | Black is Beautiful
View this post on Instagram
Launched by Weathered Souls Brewing, Black is Beautiful is a collaborative effort to raise awareness for the injustices people of color face daily and raise funds for police brutality reform and legal defenses for those who have been wronged. Half Acre's Stout comes in at 8% ABV and benefits Legal Aid Chicago. Show Mom you've been listening with this brew.
---
Coffee Mug
View this post on Instagram
Ditch the "World's Best Mom" and Grandma mugs for something to fill her mug with: Coffee DinoS'Mores from Off Color. The Imperial coffee Marshmallow Stout is brewed with Sump Coffee out of St. Louis. The coffee beans are partnered with Marshmallow fluff, molasses, cocoa nibs and vanilla beans in the brewing process, and at 9.5% ABV this might just be the best Mother's Day yet!
---
Wine
View this post on Instagram
Chardonnay? No, thanks! I'd rather have a pour of Hopewell Clover Club, a raspberry Sour. Brewed with raspberry and a blend of five botanicals, this beer was made in collaboration with The Whistler and Letherbee Distillers. At 6.2% ABV, Clover Club is tart and fruity. Even my mom (an avid Chardonnay drinker) enjoys a sip of this beer.
---
Jewelry
Beer idea: Solemn Oath Brewery | City Water Ooh La La Pink Lemonade
View this post on Instagram
Solemn Oath collaborated with the legendary rap duo Run the Jewels on the hard seltzer City Water Ooh La La Pink Lemonade. No gluten, no sugar and 5% ABV. It's basically a boozy pink lemonade, with notes of fresh lemons as well as candied lemon peels. So cheers your mama and start drinking!
---