#fatheadsbeer Archives – PorchDrinking.com
April 28, 2021 | Kindsey Bernhard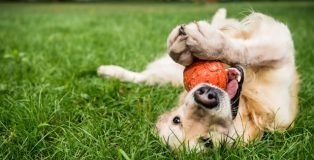 After being cooped up in your house all winter, it's finally time to get your dog back to the dog park! Let's be honest, you both need it. Your dog has all kinds of energy and he or she is ready to run and sniff and play!
You are completely over your dog continuing to paw at you while you're on a Zoom work conference. Your dog may have gained some lbs during winter and it's time for them to get in shape again. And your dog missed all his friends! Before you go, learn about all the different types of dogs you will experience and the beers that pair with them! And, when you're done reading this, grab your good boy and girl and head to your local dog park!
November 8, 2018 | Kevin Risner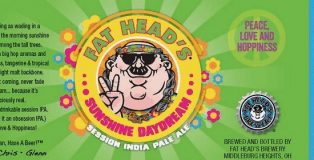 This is it, my friends. We are in November. At least for many of you throughout the country, the weather has shifted. The jet stream has begun to re-calibrate. Winds are picking up, the clouds are more uniform, and the precipitation has already started to solidify into the four-letter word most people loath to use. It's inevitable, though. Unless you are in Yuma or Miami, or you have your sights set on Hawaii for a month, that thermometer isn't going to budge much over 60 degrees for awhile. Your bright and sunny days are going to be at a minimum. Thankfully, a well-known brewery has just the antidote to shoo away the clouds and bring back the warmth for a little while. Fat Head's Brewery's Sunshine Daydream is at your beck and call; this session IPA is available all year long, rain or shine.