No Comments
Exploring Left Hand Brewing's Nitro Beer Niche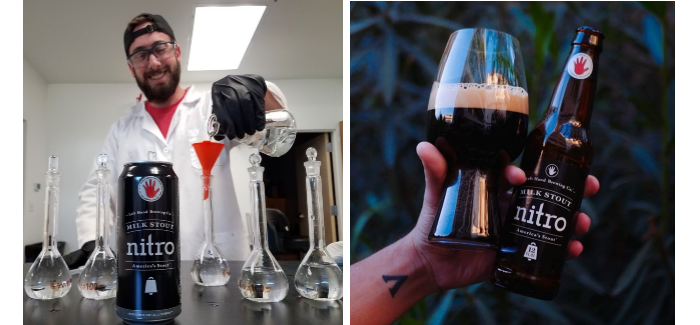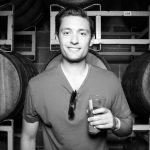 Perusing the curated beer list found on a brewer's website is a common pastime for beer fans looking to learn more about a new brewery or gain insight into a brewery's new releases or seasonals. Left Hand Brewing's beer page is one of the more unique ones you will find. Alongside a robust list of "Perennials," seasonals and limited releases, the Colorado operation also has a full list for its Nitro offerings. While Left Hand Milk Stout Nitro in cans is by far their most widely-distributed nitro offering, the brewery has diligently worked to expand its canned nitro selection to include a variety of fruity and seasonal nitro releases, available on-draft and in cans, that has helped carve out a unique niche for the brand. We asked Left Hand's Social Media and Events Coordinator, Kristina Schostak about the program.
https://www.instagram.com/p/B0MLsMjl8NQ/
When it comes to packaging nitro beers, Left Hand has been at the forefront in the U.S. for some time. Their Milk Stout Nitro continues to be a best seller due to the technological advancements they've made to elevate the drinking experience of it. It started in 2011 at GABF when Left Hand first debuted the Pour Hard technology with their Nitro Milk Stout in bottles, delivering a similarly creamy and rich experience similar to what consumers expect from nitro beers on tap. 
In 2017, Left Hand changed the equation again, releasing their Milk Stout Nitro in a nitro widget can through a partnership with Ball, leading to the first U.S. made production of the popular ball-and-widget can originally made popular by Guinness. Different from the Pour Hard technique, the ball widget found within the nitro cans releases a steady stream of nitrogen from the bottom-up once the can is opened, leading to a smooth pour. Unlike a traditional can, pint or stovepipe can, each nitro can is actually 13.65 oz due to the widget inside.
https://www.instagram.com/p/B0q9nPKFt1J/
Put simply by Kristina Schostak, the release of canned nitro beers makes the delicate and delicious pouring of a nitro beer "more portable and more conducive to our many fans who are outside and active."
But moving its famed Milk Stout Nitro from bottles to cans is only part of how Left Hand expanded its nitro program recently. The brewery saw opportunities for pairing the soft and delicate qualities of a nitro pour with some of their other key offerings. This led to a rapid expansion of their nitro can program, which now includes two year round offerings, four seasonals and one limited release. The other year-round offering is their Flamingo Dreams Berry Blonde Ale with Schostak saying there are more potential perennials on the way. Other notable seasonals including Wake Up Dead Russian Imperial Stout, Chai Milk Stout, and the return of fan-favorite Sawtooth Amber Ale. Their cocktail-inspired White Russian Nitro, a white stout, released earlier this month.
One of the more exciting upcoming additions to the program will be the debut of their nitro can variety pack, which is coming in Q4. The new variety pack will include cans of Sawtooth Ale Nitro, Chai Milk Stout Nitro, Flamingo Dreams Nitro and Milk Stout Nitro, offering a flavor-packed combination of stouts and ales sure to keep your tastebuds and drinking buddies entertained.
https://www.instagram.com/p/B0_7K-rlCU3/
While Left Hand's nitro program continues to grow, it also ran into some difficulties, most notably when the brand had to recall 20,000 cases of its Nitro Milk Stout bottles in 2016 due to an unaccounted secondary fermentation that occurred inside some bottles due to the presence of a foreign yeast strain
But with hyped seasonals and a new variety pack of nitro cans around the corner, it's hard not to get excited about getting to enjoy a delicately poured nitro beer, delivered straight from your store-bought can.  Left Hand has built a brand with its nitro program that Schostak says the brewery is immensely proud of due to the uniqueness of what they have been able to accomplish so far. "We are synonymous with nitro. It's what people have come to know from us, often how they first experience from us and we pride ourselves on always pushing to be the best nitro craft brewery out there." I know I'll have a few Nitro Milk Stouts in my fridge this winter for a nice change of pace from the traditionally-poured barrel-aged beers. Cheers!
Feature image: Left Hand Brewing Social Media Channels
---