No Comments
Lone Pine Brewing Company | Chaos Emeralds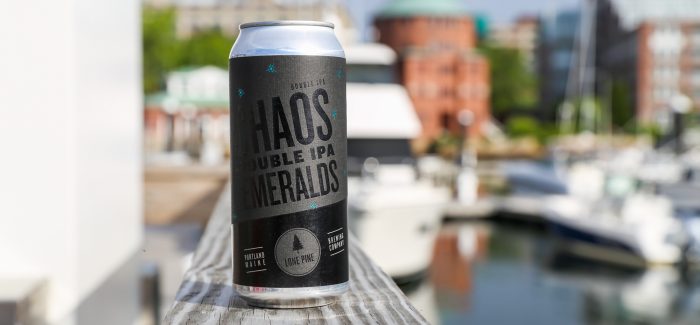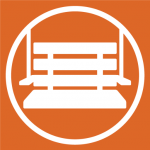 Lone Pine Brewing Company is a not-to-be-missed brewery that quickly grew from a small hole in the wall spot to a major player in the New England craft beer scene. Lone Pine opened in Portland, ME's East Bayside neighborhood in 2016; by 2019, they grew enough to warrant a major expansion in Gorham, ME. Lone Pine is known for its vibrant hop-forward American ales and, over the course of two years, Lone Pine has worked to create what they call the "quintessential NEIPA with boutique hops." The offspring of that labor of love is their award-winning Chaos Emeralds Double IPA featuring Galaxy and Mosaic hops.

Chaos Emeralds is the first beer in Lone Pine's galactic series, a series of beers featuring Galaxy hops. Tom Madden, co-founder and head brewer, describes it as a "more refined beer brewed for the beer geeks." Brewed with intention and care, Chaos Emeralds is not a beer to be crushed without thought. As soon as the can lid pops open, a rich aroma of candied mango and juicy tropical fruits is released. When poured into a glass, it is readily apparent that this is a full-bodied NEIPA featuring a rich haze, prominent fruit character and a moderate white head filled with tiny bubbles of carbonation. The aromatics are the driving force of this beer, but the smooth mouthfeel, slight bite on the finish and warming sensation of the 8% ABV round out this fruit-forward beer. It is no wonder it took home a medal at the 2019 Great American Beer Festival (GABF).
https://www.instagram.com/p/B4539sNgECV/
Crafting a high-quality product requires that the entire team be process focused and detail-oriented and have a bit of luck.
"You can make a great beer on the brew deck and quickly ruin it in cellar or packaging," Madden said when asked about the secrets to their success. If needed, he and the rest of the team are more than willing to "sacrifice productivity for what is best for the beer." That teamwork, care, and passion are evident in their final product and their packaging. The team selects the creative and quippy brand names through an internal, democratic process. Chaos Emeralds got its name as a nod to the ever-popular Sonic video game.
https://www.instagram.com/p/B3P9pleApnF/
Despite Lone Pine's location in rural Maine, they travel to Colorado for the Great American Beer Festival every year. In 2019, they were the brewery to travel the furthest within the continental United States. When asked why they make the long journey, Madden responded, "We use GABF as a yardstick for how we are progressing, how well we do on a big stage."
Last year, Lone Pine's Chaos Emeralds took home the Bronze medal in the Juicy or Hazy Imperial India Pale Ale category. Madden's sentiment that winning an award at GABF is "validation that you've done something worthwhile" rings true. Although the style of Juicy Hazy IPAs originated in New England, Lone Pine was only one of two New England based breweries to win in any of the Juicy Hazy IPA categories.
When in New England, the NEIPA runs wild. With so many breweries crafting multiple hazy IPAs, it can be hard to pick out a leader in the pack, but Lone Pine and its Chaos Emeralds stands above the crowd. If you find yourself in Maine, be sure to visit their locations in Portland and Gorham.
Photo provided by Lone Pine Brewing Company
---