One Comment
A Craft Beer Lovers Guide to SXSW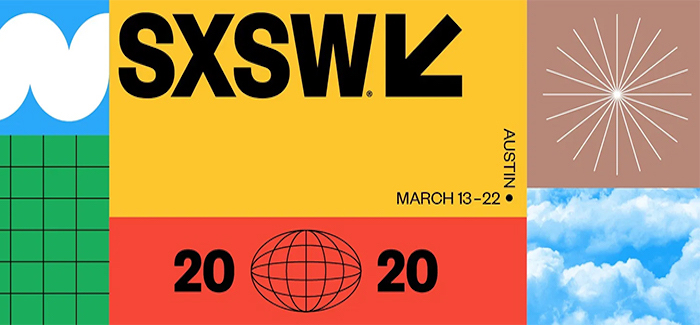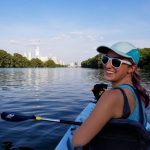 So… you were going to attend the 10-day bacchanal of film, technology, music and gaming known to the world as South by Southwest (SXSW). My condolences: SXSW is the greatest weekend of the year in Austin and we are all still mourning its loss.
However, if you find yourself in a very expensive, nonrefundable hotel room with a purely ornamental platinum badge, I beg you to leave your room and pay for a beer. SXSW brought $355 million to the local economy and it goes without saying that local businesses will be feeling the hit. Many breweries around the convention center are still hosting live music and other events. Below is a list of great places to drown your sorrows over a pint. Don't forget to tip!
Near Downtown
The prize for the closest brewery to the convention center goes to Central District Brewing. Take the three-minute walk from the convention center to the home of Wit-tington, 2019's GABF Gold Medal Wit. With its striking green walls and brass accents, Central District Brewing is the prettiest tap house in central Austin. There's no better place in Austin to meet up with that friend you haven't seen in years and who slides into your DMs at the last possible minute. 
Located on East 6th St., Zilker Brewing is a mile from the convention center yet still in the middle of SXSW action. One of the best breweries in Austin, Zilker creates a wide variety of styles well. An Austin institution since 2015, drinking a pint at Zilker means mingling with locals, festival-goers and bachelorettes on pedal bars. Juice lovers should seek out the NE IPA Heavenly Days. Fans of dark beers should request Zilker's Coffee Milk Stout, the best in Austin. If you're still feeling peckish after all the free food you've scrounged, don't miss Spicy Boys. This food truck shares the lot with Zilker and sells outstanding fried chicken (and tempe) sandwiches. During SXSW, Zilker is collaborating with UTOPiA music festival to host free live music every day from noon to 8 p.m.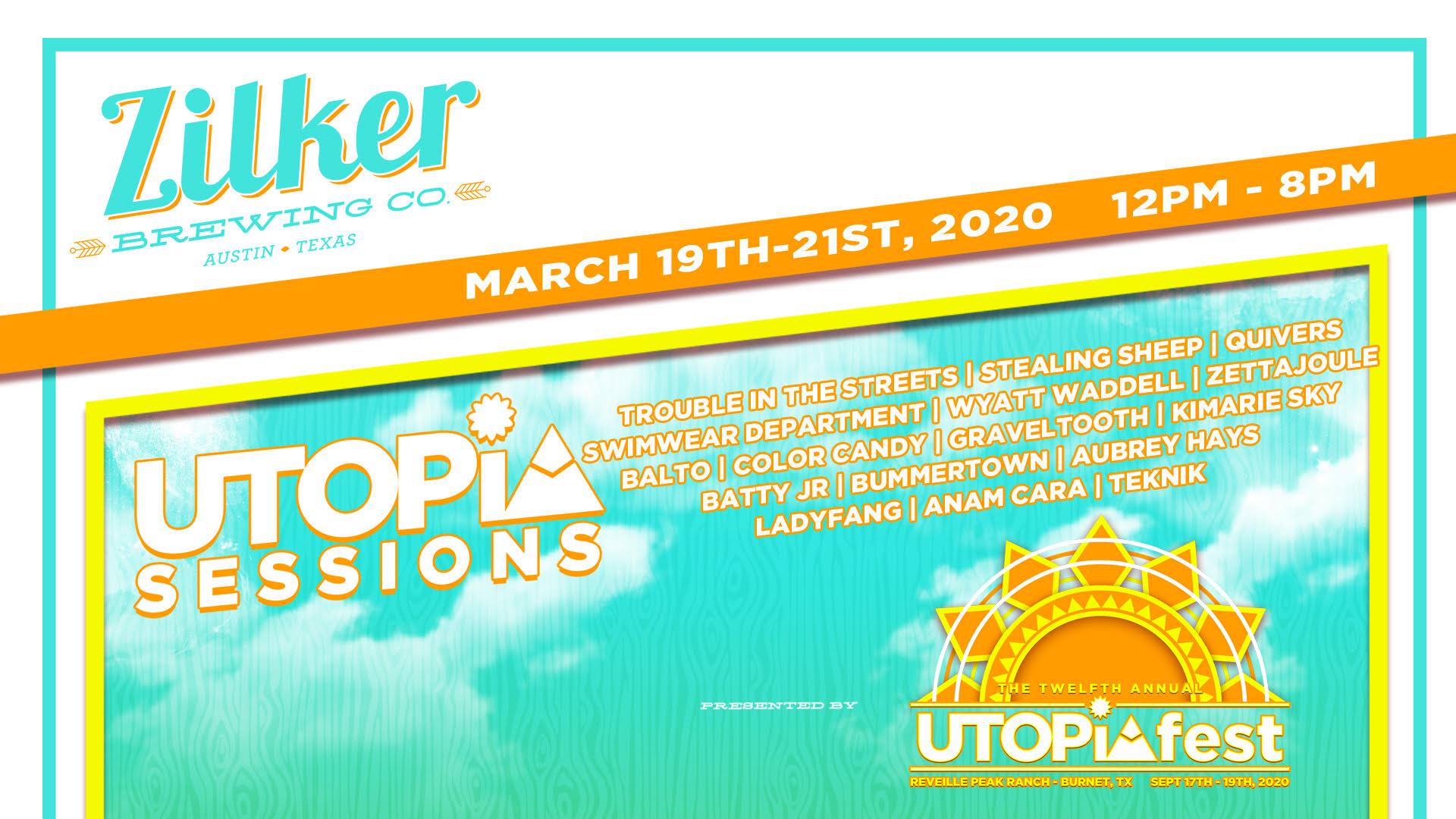 Across the street from Zilker Brewing is Lazarus Brewing. It's a beautifully decorated space no matter the time of day as they sell both European style beers and fine espresso. From March 17-21, Lazarus will have free live music all day. Wednesday is Jazz for the Masses featuring musicians from Austin to Helsinki, Finland.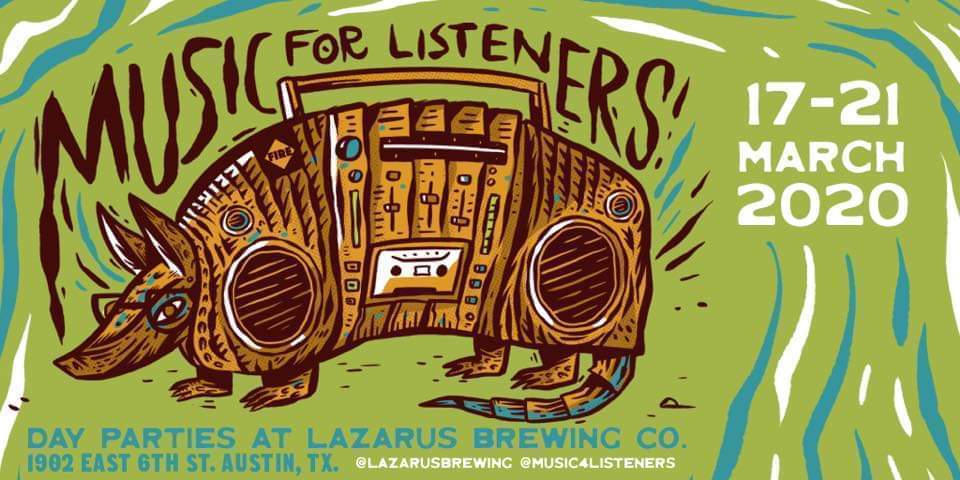 After walking the length of East Cesar Chavez searching for one more free show, take a break at Blue Owl Brewing. Austin's only brewery devoted to sours, Blue Owl makes some of the most distinctive beers in the city. Blue Owl is approaching SXSW a bit differently than the other breweries on this list. Blue Owl is celebrating what they are calling Celebration of Shrubs Month with make-your-own shrub workshops and an in-house mixing station for concocting unique beer and syrup blends.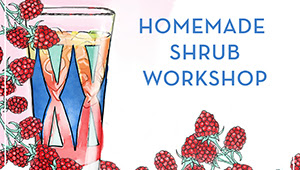 2.5 miles east of the Convention Center is a can't-miss destination. Voted Restaurant of the Year in 2018 by the Austin Monthly, The Brewer's Table is a farm-to-table restaurant where the food and the beer share ingredients and fermentation methods. Almost all of the beers from The Brewer's Table are lagered without sacrificing flavor. Try their award-winning Vor Ort and be sure not to miss the Oooooo Mommy, an umami bomb with malted koji and smoked mushrooms. The beers pair well with the full menu. I encourage ordering your first bites off of the well thought out vegetarian menu. A full meal at the Brewer's Table can be pricey, so save your visit for a classy dinner or if the boss is comping your trip.
Hill Country
Use the cancellation of SXSW as an excuse to get out of town and spend a day at one of the many breweries in what Austinities call "Hill Country." If you're looking for scenic vistas, you might be disappointed. Instead, get ready to while away the day in the shade with some of the best beers in the region.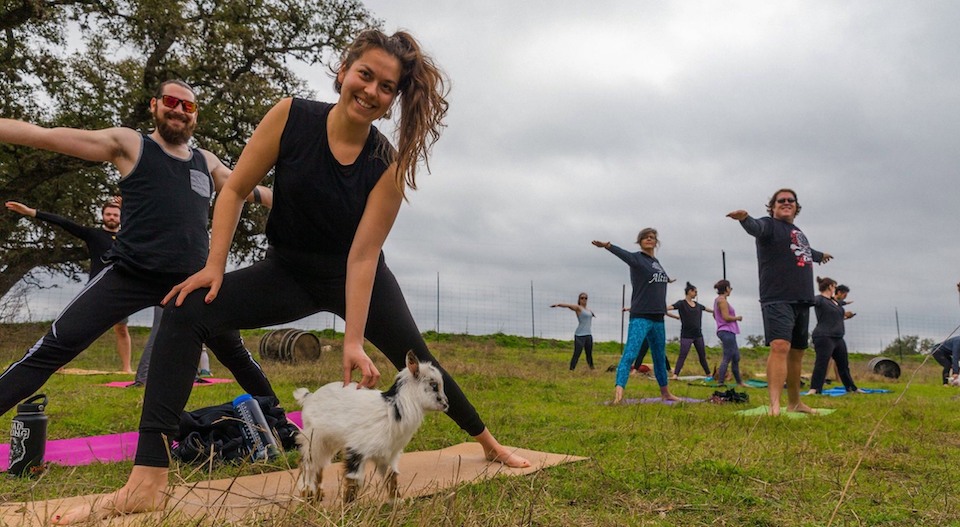 This is the one unmissable stop for every craft beer lover coming to Austin. Jester King is the trailblazer of wild fermentation and one of the best-regarded breweries in the nation. Located just 17 miles southwest of Austin on 58 acres, visitors can almost forget about the raucous day parties and cutting edge technology they're missing. Raise your serotonin with Doom Metal Goat Yoga, the only event on this list that rivals SXSW and does so by including baby goats, live metal music and yoga. Not your scene? Jester King has free live bluegrass every Friday night.
Austin's Hill Country region seems to have a new brewery pop up every day. You can easily make a day out of exploring the great beverage options around the region. Don't have a DD or are not looking to rent a car? Several companies specialize in Hill County beer tours. I recommend ATX Beer Bus and Lady Bird Bus tours.
Breweries Near the Airport
The best way to unwind after a long week of "networking" is a refreshing drink at an outside beer garden. Live Oak Brewing Company and Hi Sign Brewing are both less than 10 minutes from Austin-Bergstrom International Airport (AUS). Live Oak is best for authentic German styles: Don't miss their endlessly drinkable Grodziskie, a unique Polish style of smoked ale. Hi Sign has some of the best IPAs in Austin: Take home a six-pack of the Matthew McConaughey bedecked Wooderson IPA for a last-minute souvenir. There's no better place to kill time while your flight is delayed than one of these excellent breweries. 
https://www.instagram.com/p/B61UO-TlL47/?utm_source=ig_web_copy_link
---