No Comments
Fossil Cove Brewing | T-REX On Peaches Belgian Tripel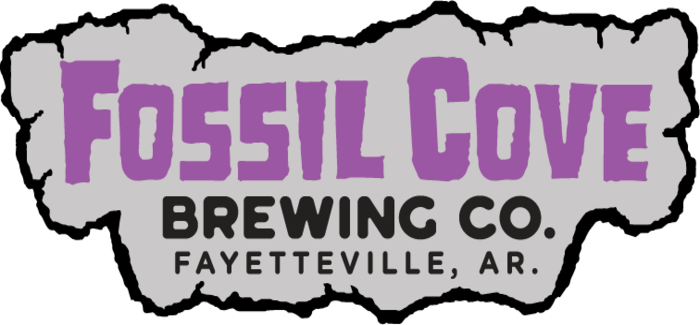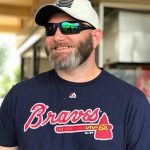 What do you get when you have a delicious Belgian Tripel that's aged in wine and bourbon barrels for up to nine months, resting on some of the most flavorful Ozark peaches you can find? You get a beer that is of prehistoric proportions aptly named T-REX On Peaches. Let's dig in and uncover more about this incredible brew from Fayetteville, AR-based Fossil Cove Brewing.
T-REX On Peaches is actually a spinoff of Fossil Cove's T-Rex Tripel, which is a Belgian-style Tripel brewed in the traditional style perfected by monks. T-Rex Tripel is the only surviving beer from the original lineup when Fossil Cove opened its doors. While their T-Rex Tripel is a very high-quality beer, we feel like its younger, more aggressive sibling takes it to a whole other level.
Andrew Blann, marketing director for Fossil Cove, gave us a little insight into this Belgian behemoth. Blann noted that brewing a Belgian-inspired Tripel came down to their brewmaster/founder, Ben Mills and his early experiences with the style at Silverton Brewing in Colorado and Boulevard's Long Strange Tripel.
"After a few years in operation, we started experimenting with barrel aging and were drawn to ideas a little off the beaten path and we wanted to showcase some Arkansas ingredients as well," Blann said. "Arkansas produces some amazing peaches and we wanted to highlight our favorite summer fruit in a beer and, after some brainstorming (aka beer sampling) sessions, we landed on the idea of a red wine and Bourbon barrel-aged Tripel with fresh peaches added."
The original T-Rex Tripel has some nice fruity notes on its own and a slightly elevated 8% ABV so it was sure to do well with barrel aging. Blann also explained that the peaches are processed in-house at the end of the peach season in Arkansas. After aging, sampling, barrel selection and blending, T-Rex On Peaches is ready for a release that coincides with the new peach season. Aging with peaches is also a nod to beer history and all the Belgian brewers that have been creating amazing fruit beers for centuries, Blann said.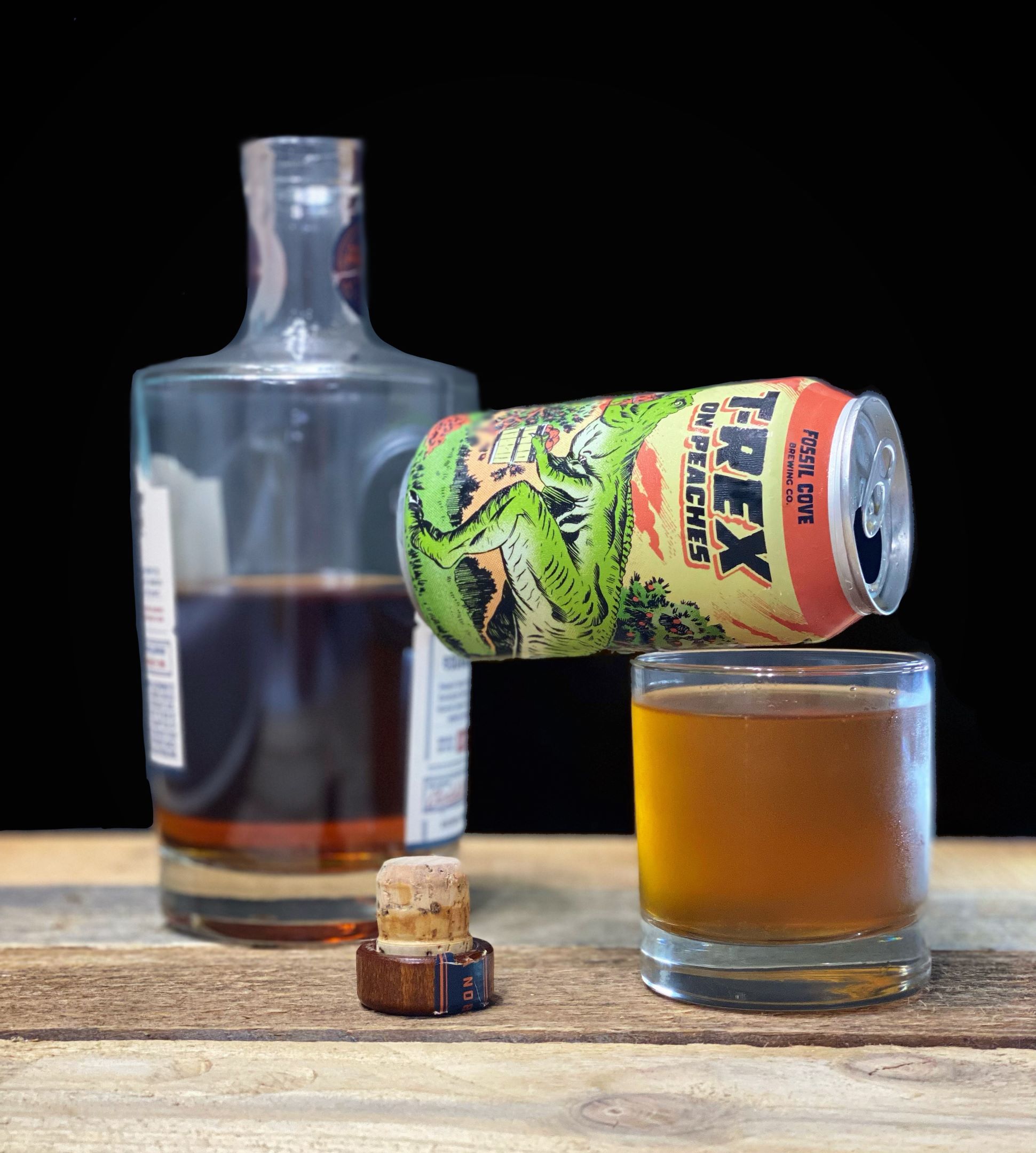 It's very easy to see why T-REX On Peaches has become one of the most sought-after releases, complete with dedicated fan groups for Fossil Cove. This beer really is a treat to drink and perhaps even just sip. Cracking open the can brings a nice, subtle red wine aroma. If the aroma doesn't have you excited for the beer, then the first sip surely will. Your palate is treated to a rich blend of oak and Bourbon flavors, followed by the soft flavor of nice wine. The peaches….let us not forget what the peaches bring to the flavor aspect of this beer. You really get a detectable peach flavor that's not overdone, but enough to know that they are in there. These provide just a touch of sweetness and a pinch of tartness to the overall experience that is T-REX On Peaches. All these flavors come together to deliver a very balanced beer that will have you wanting to grab a few more. Beware though, as this Belgian Tripel weighs in at a hefty 10% ABV that's hidden very well.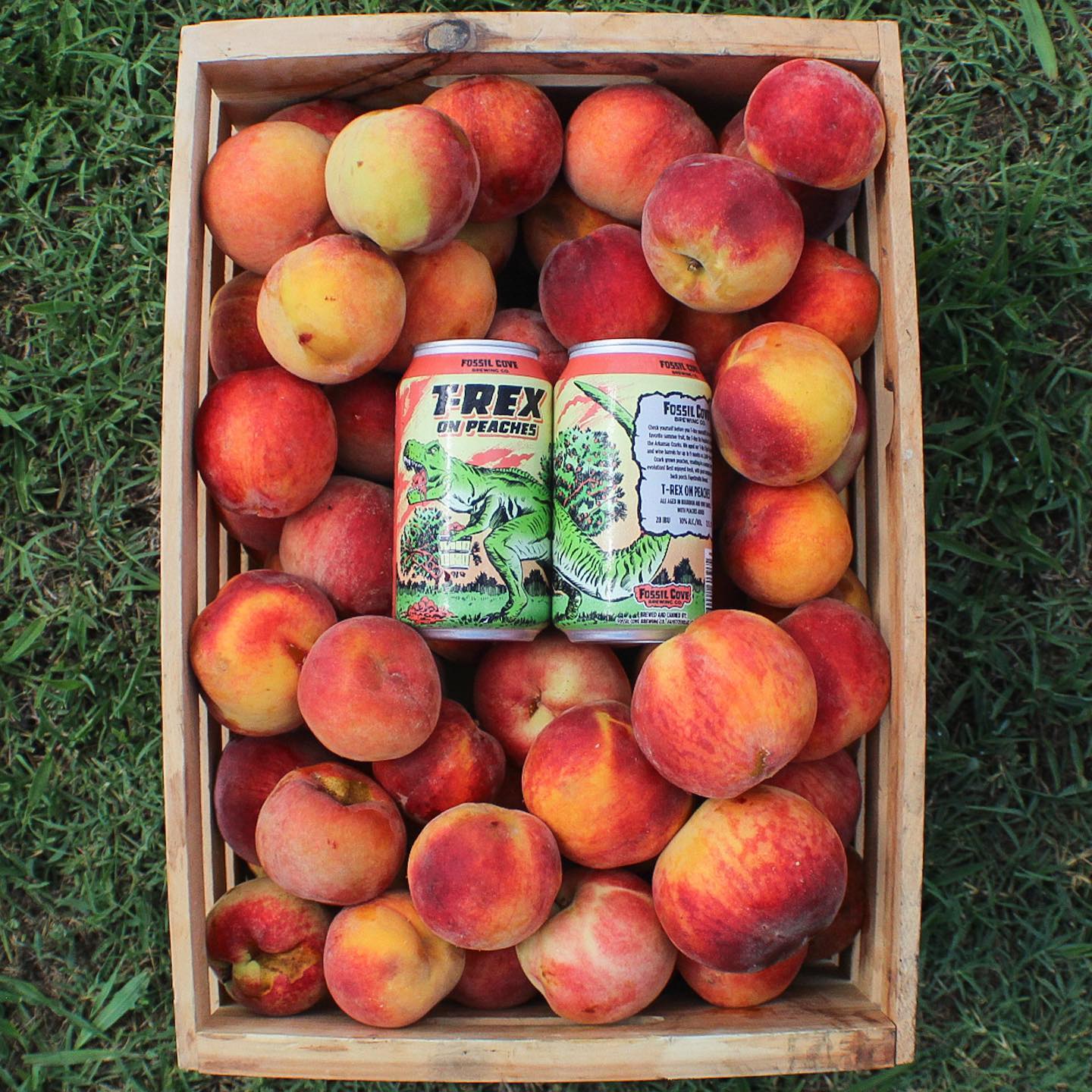 So, we know what ingredients are in this beer and the process of making it and even how it tastes, but just where did the name come from? Blann explained, "Big beers deserve big names and since Tyrannosaurus is the dinosaur that ruled them all, we thought it was fitting that our Tripel was represented by the baddest of all dinosaurs. Just throw in some fresh Arkansas grown peaches and you've got T-Rex On Peaches."
Simple enough right? It does really ring true for this beer as it will have you chomping at the bit for more. Don't just take our word for it though: Go check out Fossil Cove Brewing and see if you can get your hands on this one as well as their other offerings.
---