No Comments
Left Hand Brewing | Galactic Cowboy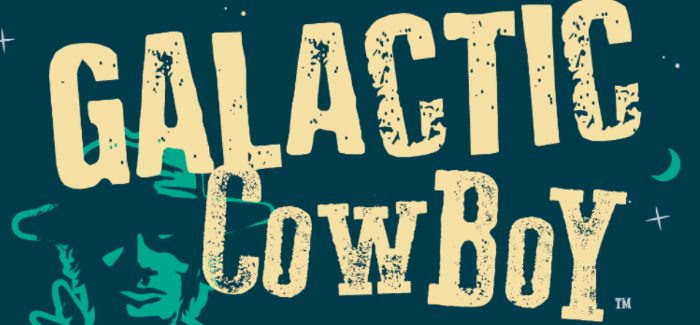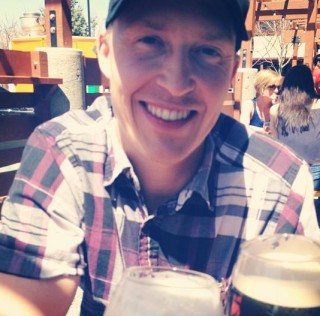 Traveling through the ever evolving galaxy that is craft brewing requires a delicate balance of knowing your roots, but willing to experiment. One of the pioneers of craft beer, Left Hand Brewing of Longmont, Colorado, is not one to rest of their laurels. With recent changes such as launching a CBD infused beverage called Present with WAAYB Organics, modifying the iconic red Left Hand logo and re-designing packaging to include the new logo, announcing a new Denver taproom location, and adding beers to both their regular and NITRO series of beers, you can clearly see that Left Hand is preparing for the next frontier.
Background
Last year Left Hand released Flamingo Dreams, a bright pink Berry Blonde Ale, which undoubtedly turned heads. The popularity of Flamingo Dreams made it an easy addition to the year round lineup along with Sawtooth, the flagship beer of Left Hand. White Russian White Stout and Chai Milk Stout definitely pushed the flavor boundaries as they too joined the seasonal lineup along with Wake Up Dead.
Without a doubt Left Hand knows how to make NITRO beers, so what was next? At the Cosmic Masquerade themed Nitrofest in 2019 was an imperial stout called Spiegel Stout thrilled fans and staff alike. Whereas Milk Stout Nitro has tons of sweet chocolate notes, this beer had more of a sweet bitterness to it to help it stand out. Unlike Hard Wired Nitro the coffee notes weren't as profound, but clearly present. Packing an Imperial sized punch like Wake Up Dead Nitro was a nice addition, but without the licorice. Surely a love of space themed TV shows, always exploring new beer flavors and the addition of Galaxy and Comet hops could generate a whimsical name.
Tasting Notes
Galactic Cowboy is a 9% Imperial Stout that pours like chocolate milk as it cascades into your glass. Once settled, the head is tan in color with the body being midnight black. After all, this isn't Left Hand's first rodeo. On the nose you get hints of coffee, biscuit and sweet berries. While sipping you find roasted malts and chocolate you are familiar with, but then the hops jump out. Unlike many hop additions the bitterness plays well with the coffee and lead into a beautiful harmony of sweetness. Before leaving your tongue you find a semi sweet, yet bitter dark cocoa flavor which combines the beer together wonderfully. Be careful though as the 9% is hidden well in this smooth creamy rich dark chocolate dessert of a beer. Think of this as a bigger hopped up Cascadian Dark Ale style beer compared to other stouts you might know.
https://www.instagram.com/p/B8UggKHFfpk/
Galactic Cowboy joins the year round line up of NITRO beers from Left Hand. If you don't already follow Left Hand on Social Media, you should. Adventures await with each new release as the Left Hand continues to have fun with fans and beers across the galaxy. One might even find a few adventures await since the launch of Galactic Cowboy, so saddle up Cowboys and Cowgirls.
POUR HARD – DRINK FRESH – RIDE ON
Feature image photo credit: Left Hand Brewing Company.
---