4 Comments
Celebrate German Beer Day with America's Best German-Style Breweries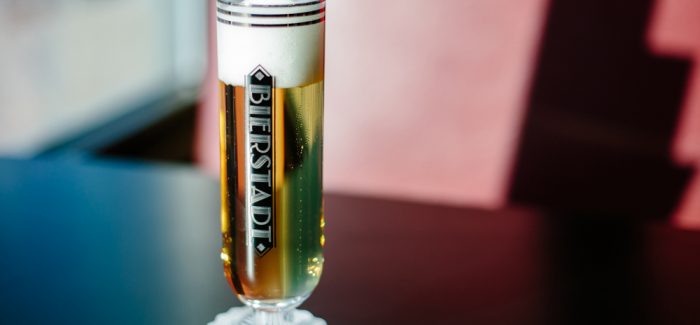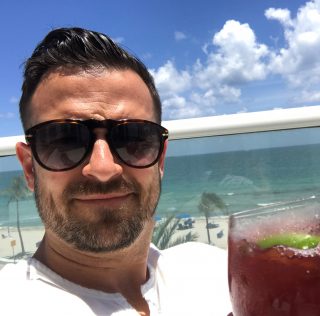 German Beer Day, April 23, celebrates the enacting of the Bavarian Beer Purity Order, or Reinheitsgebot, which officially restricted beer ingredients to water, hops, and malt (the existence of yeast was not understood in 1516 but was later added). While it is impossible to say where German beer would be today without the Reinheitsgebot, it has helped make German beer synonymous with high quality and consistency across the five centuries since it was signed.
In honor of German Beer Day, we've put together a roundup of some of America's best German-style breweries, who focus primarily on producing and preserving these historic German-styles.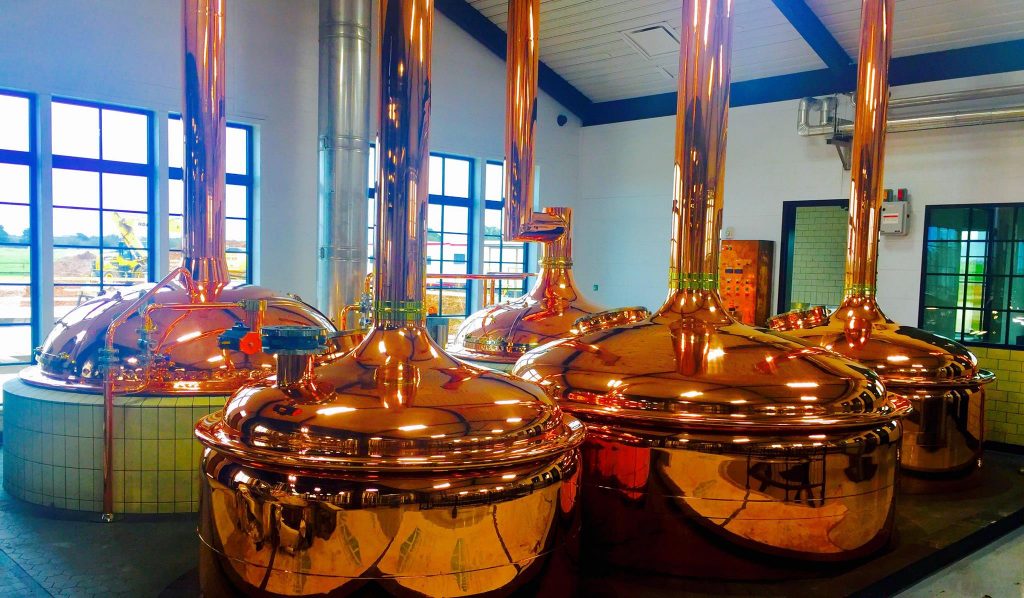 Having only opened in 2018, this old world German-style brewery has already made a name for itself earning a pair of gold medals at last year's Great American Beer Festival for their Kolsch and Lager. Also featuring an authentic German brewhouse, theirs is the only copper plated Rolec automated brewhouse in the US. Texas summers get pretty hot, so it should come as no surprise that Altstadt joins the state's esteemed Lager producers.
---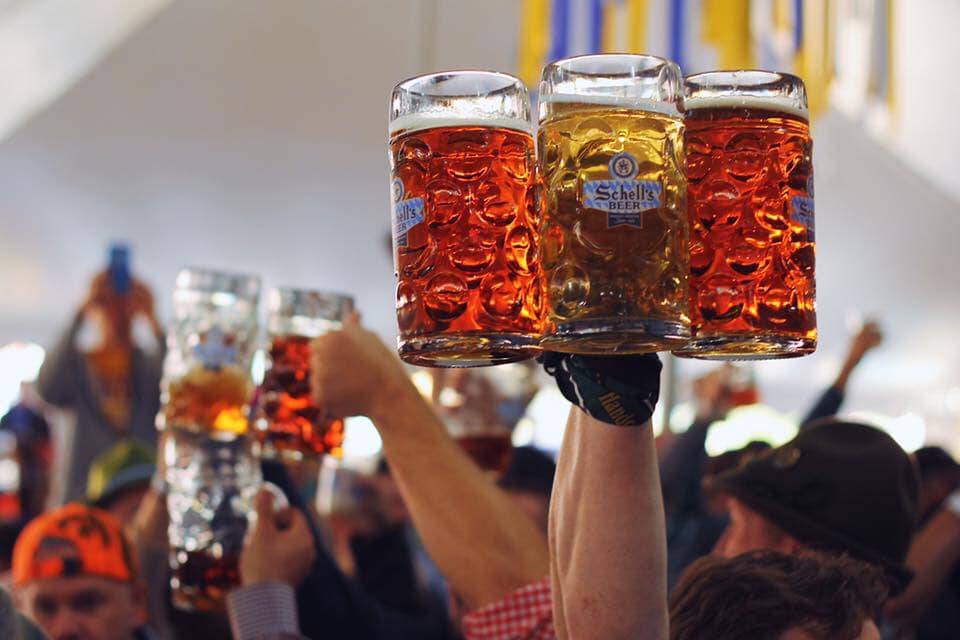 Schell's Brewery has a long and storied history. Founded by German immigrants in 1860, it is the second oldest privately owned brewery in the States. Yet, Schell is not content to coast on its history and brand loyalty. At nearly 160 years old, they continue to update their beer offerings, releasing contemporary and imaginative beers such as their Noble Star Berliner Weisse beer series.
---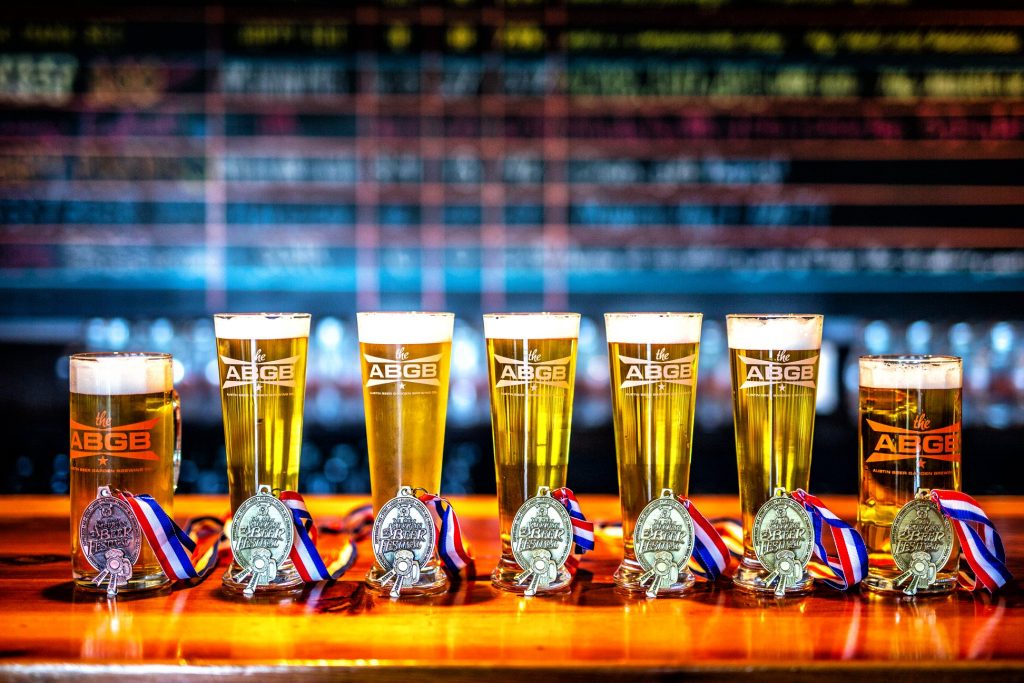 Austin Beer Garden Brewery (ABGB) is not just a standout in terms of its German-style beer, it is a one of the most acclaimed breweries in the country, having picked up gold medals in four separate categories at the last three Great American Beer Festivals (GABF) — German Pilsner, Czech Pilsner, American-Style Pilsner, and Munich Helles. Not sure how Austin got so lucky, but between ABGB and Live Oak Brewing, Austin is one of the best cities in the US for German-style beer.
---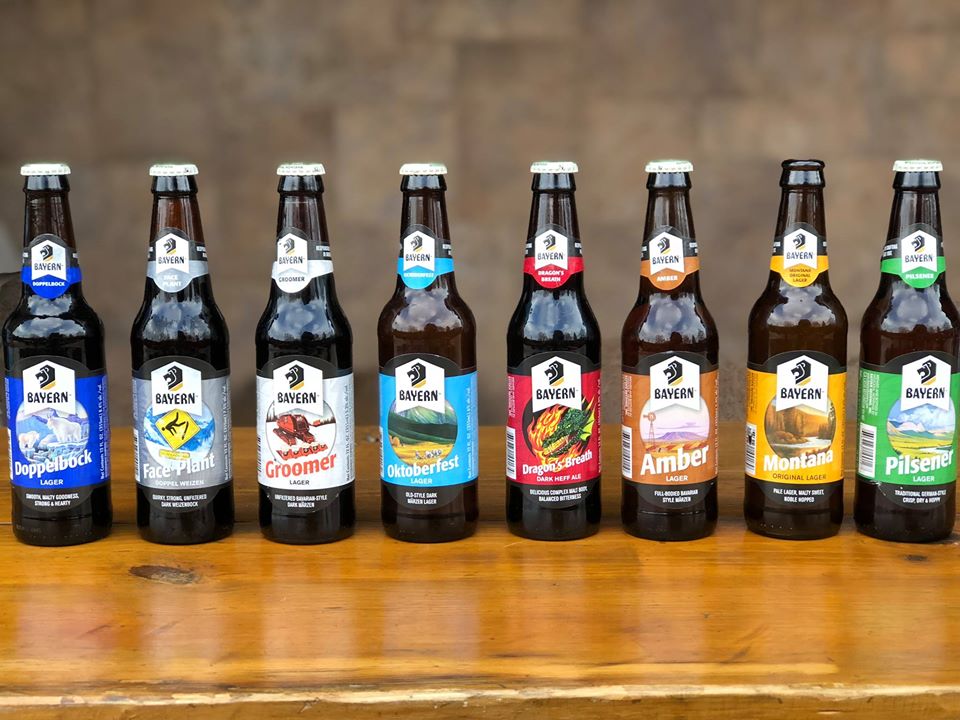 Founded by Bavarian ex-pat Jurgen Knoller in 1987, Bayern continues to brew in accordance with the Reinheitsgebot ingredient restrictions and stays loyal to the traditional German beer styles. His year round offerings include no IPAs or Belgian beers, but instead have classic German-styles like Dunkelweizen, Doppelbocks, Schwarzbier, and Pilsner. Although their beers are not widely distributed, if you find yourself in Missoula they have two locations, a tasting room and a bistro, where you can sample their beers.
---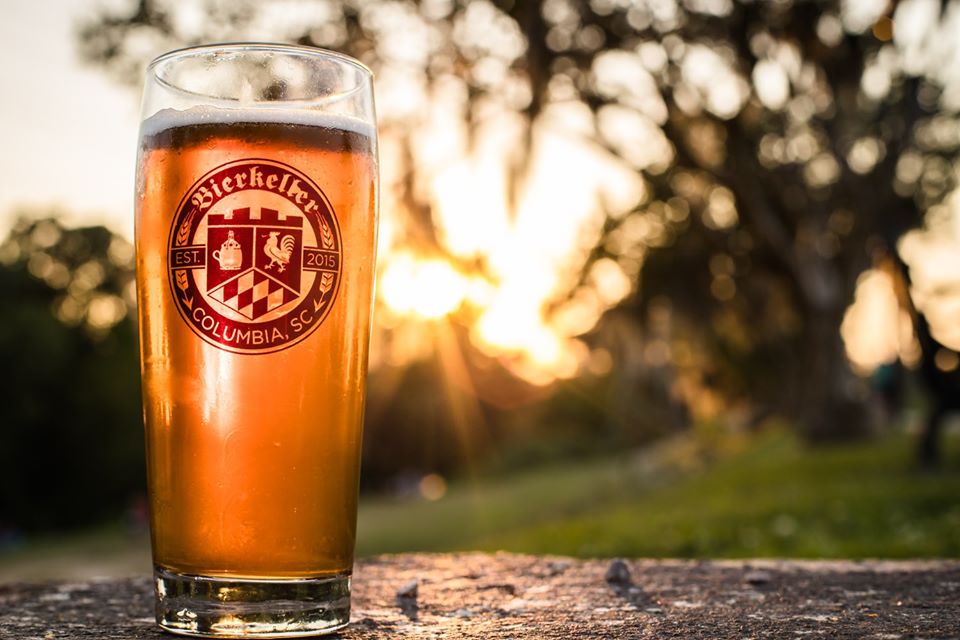 One of the smaller operations on this list, Bierkeller produces only six beers, all of which are German in style. Yet, despite this small number of beers they manage to represent a broad range of German styles, including less commonly seen Rauchbier, Fastenbier, and Kellerbier beers. In addition to being quite tasty, their beers reflect a deep knowledge of and respect for the German brewing tradition. Definitely a great spot to go if one is looking to try great examples of the rarer German styles here in the States.
---
While most brewers have at least a couple German-style beers in their lineup, few have leaned into German beer-making quite so much as Bierstadt. Founded by a pair of industry titans in Bill Eye and Ashleigh Carter, who have served as mentors to countless numbers of breweries in brewing true-to-style Lagers, the pair went so far as to purchase and import an authentic German-brewhouse when launching their brewery. This attention to detail has paid off. Since opening they have received innumerable praise and national attention for their Slow Pour Pils, which takes thirty hours to brew, seven minutes to pour and is considered by many to be the gold standard for American produced German Pilsners.
---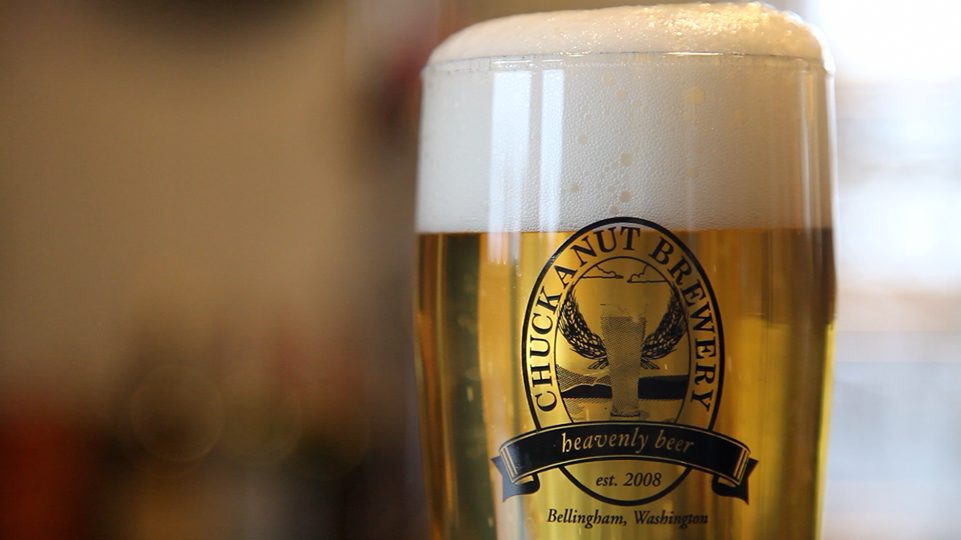 Serving their beers at two locations, Bellingham and Burlington, WA, Chuckanut is one of the most well known and respected breweries doing nearly all German-style beers in the region, winning the 2019 Washington Brewers Association (WABA) award for large brewery of the year and GABF Bronze medal for their Fest Bier. With nearly 40 different beers in their rotation, including Rauchbiers, Marzens, Maibocks, Altbiers, and six different Pilsners, Chuckanut is a great place to go to sample the panoply of traditional German-style beers in the Northwest.
---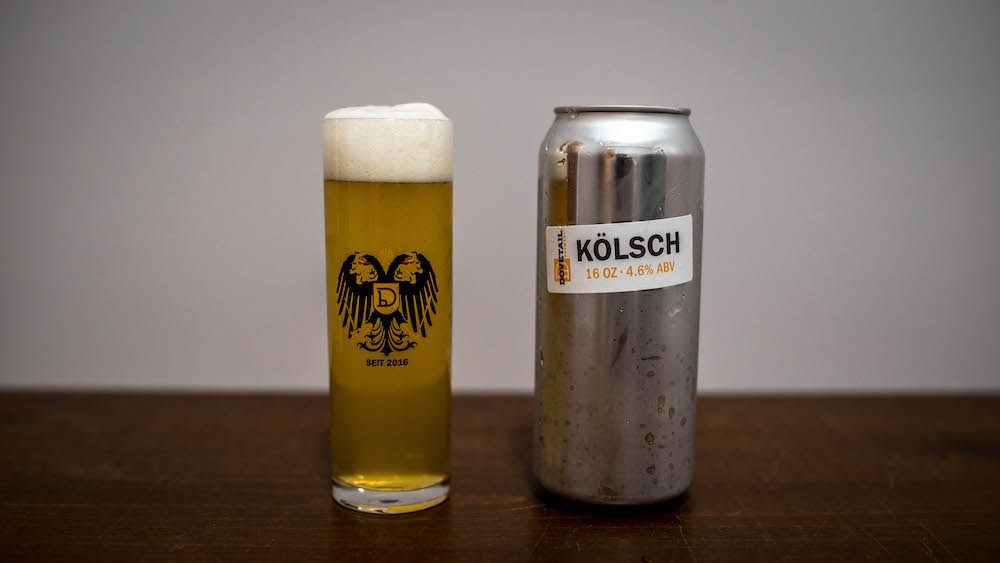 Opened in 2016, Chicago's Dovetail Brewery focuses exclusively on traditional German-style beers and is home to one of only two coolships in the city. You won't find any IPAs on their menu but their taproom is packed full of people looking to drink one of the city's best Lager or Kolsch. In 2018 they released the city's first commercially available Kriek as well.
---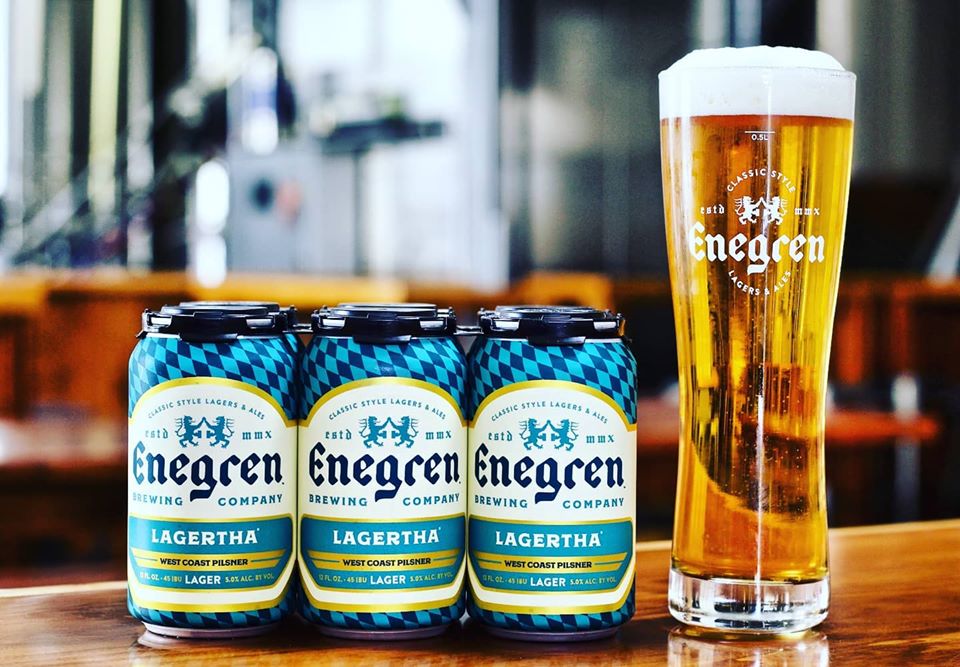 Founded 10 years ago in Ventura County, CA, Enegren, helmed by lead brewer Brittany Brouhard, focuses primarily on German-styles save for the Enegren IPA. The rest of their year-round lineup includes a Helles Lager, Hefeweisen, Pilsner, German-style Amber, and Schwarzbier Dark Lager.  Including an outdoor patio, Enegren also channels the true German beer hall feel with long communal tables
---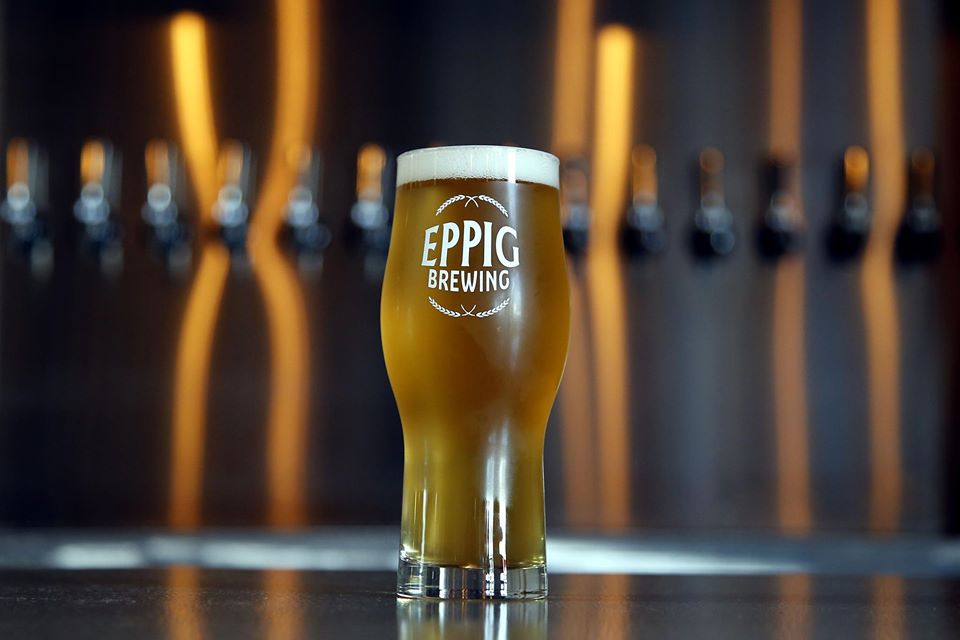 With rich family roots in German brewing, co-owner Stephanie Eppig's family first established the namesake brewery in Brooklyn back in 1866. However, in 2016, Eppig along with husband Todd Warsaw, and brewer Clayton LeBlanc revived the brand in San Diego through Brewery Igniter's shared brewhouse program. Since then, Eppig has weathered a move to their Waterfront Biergarten location, contract brewing, and finally a move to a second location in Vista, where they've been able to build out a full Bavarian-style bierhall.
---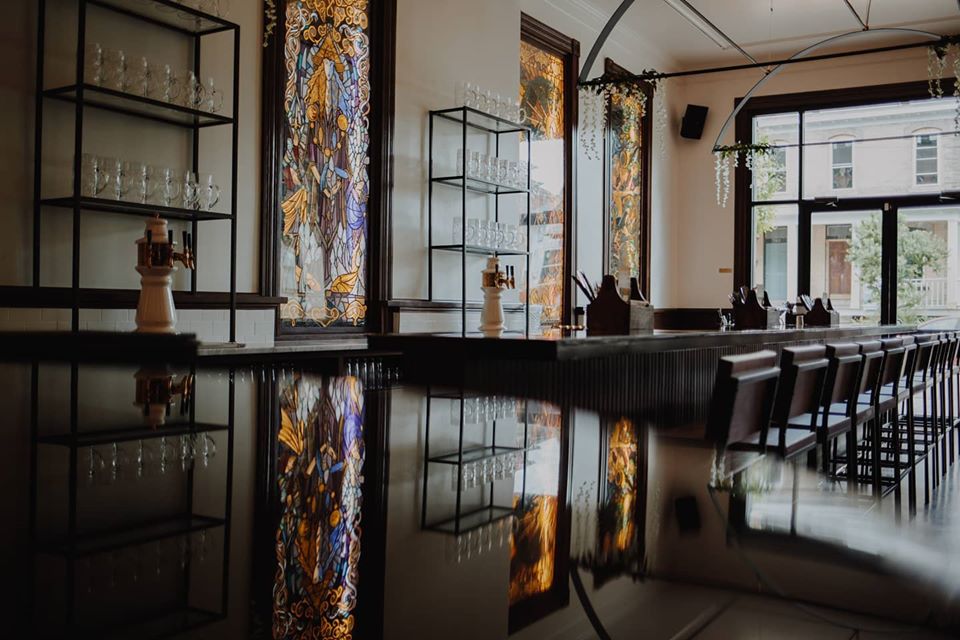 A small German-style beer producer, and perhaps the newest to this list, Gemüt Biergarten have built a business model around the German concept of gemütlichkeit, or feeling good in German. From their solid lineup of core German-style beers, homemade Radler beer cocktails, delicious German food or their inviting outside drinking space, Gemüt Biergarten is the perfect place to spend a day relaxing and drinking good beers with good friends…and with plenty of gemütlichkeit all around.
---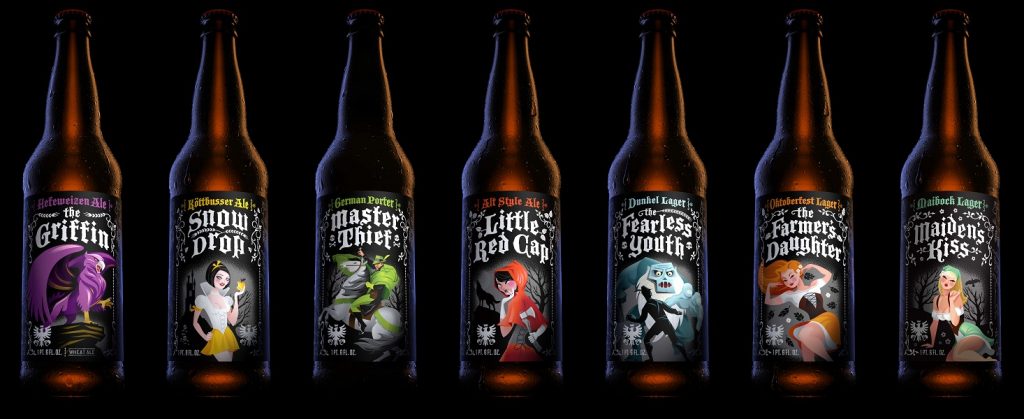 One of our biggest oversights from our initial post, we'd be remiss not to shine a light on Grimm Brothers Brewhouse in Loveland, CO. Opening in 2010, Grimm Brothers has embraced their German inspiration by adapting the Grimm Brothers fairytale theme into their branding and beer names. But the beers speak for themselves having earned multiple GABF awards and World Beer Cup honors for their German-style Lagers.
---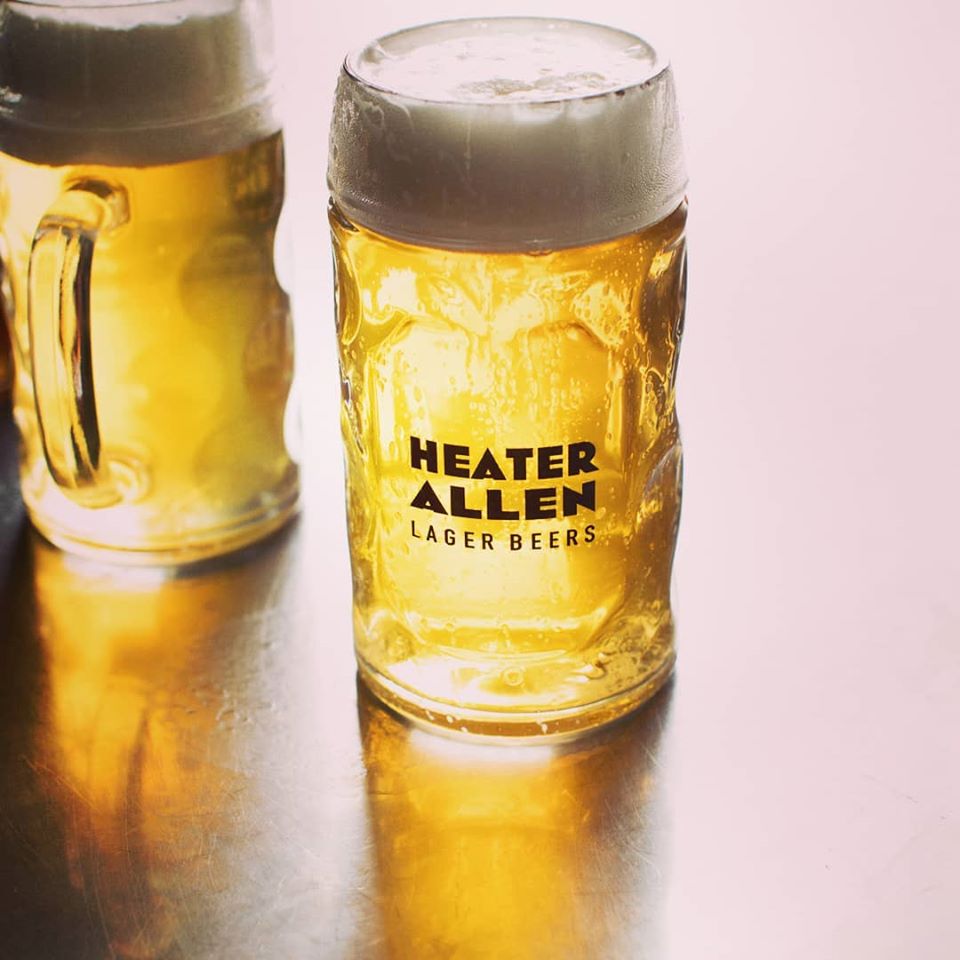 Founded by Rick Allen and wife, Jan, whose maiden name is Heater, the couple kept the brewery truly a family-run endeavor when their daughter, Lisa Allen, joined the company in 2009 and became head brewer years later. Heater Allen's current lineup focuses on Lagers with a Pilsner always on tap, as well as a Dark Lager which rotates between Dunkel and Schwarz.
---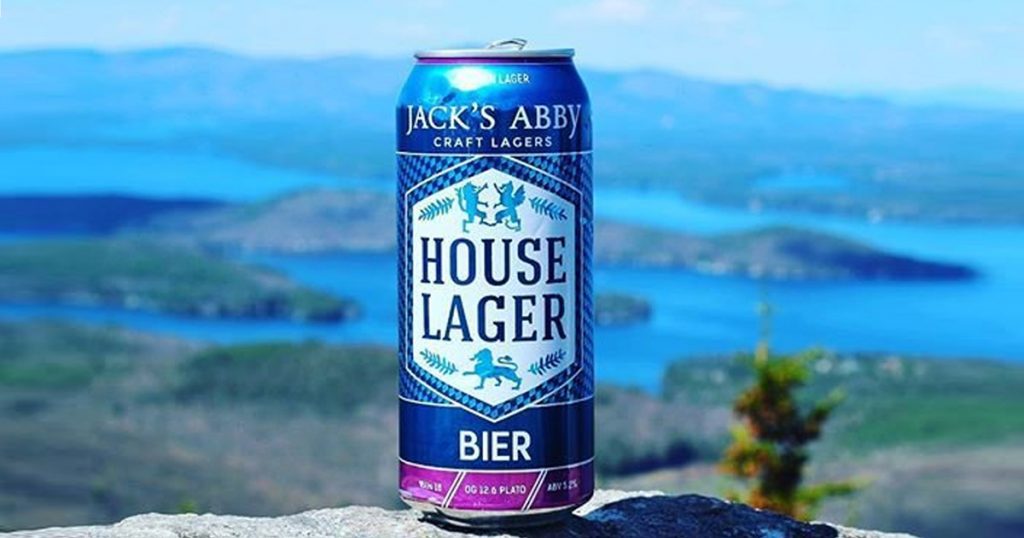 Run by three brothers, Jack's Abby brews only Lager beers. While they excel at traditional Lager's, such as their House Lager and their Kellerbier line, they also produce a number of more innovative beers, like their IPL series. However, don't let their envelope-pushing beers fool you. They are deeply rooted in traditional German brewing and fly go so far as to fly their brewing team out to Bavaria each year to learn about German brewing techniques and to purchase their hops and barley.
---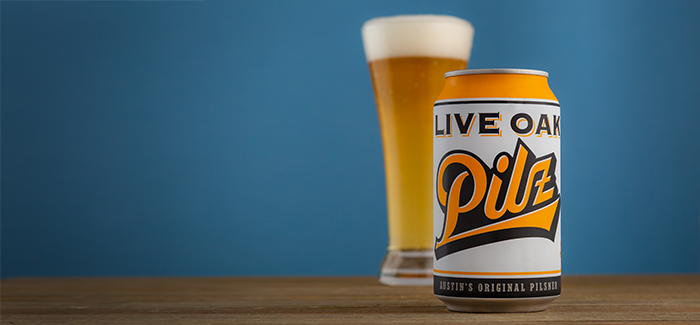 As the first brewery to open in Austin, they have been serving up world-class Old-World and German-style beers since 1997. Live Oak's Pilsner and Marzen are highly regarded as premier representations of the style, and while Polish in origin, have developed a cult following for smokey, effervescent, Grodziskie. However, their superstar is the Live Oak Hefeweizen, which is currently ranked the second-best of that style in the world according to Beer Advocate and a bronze medal at the 2019 GABF.
---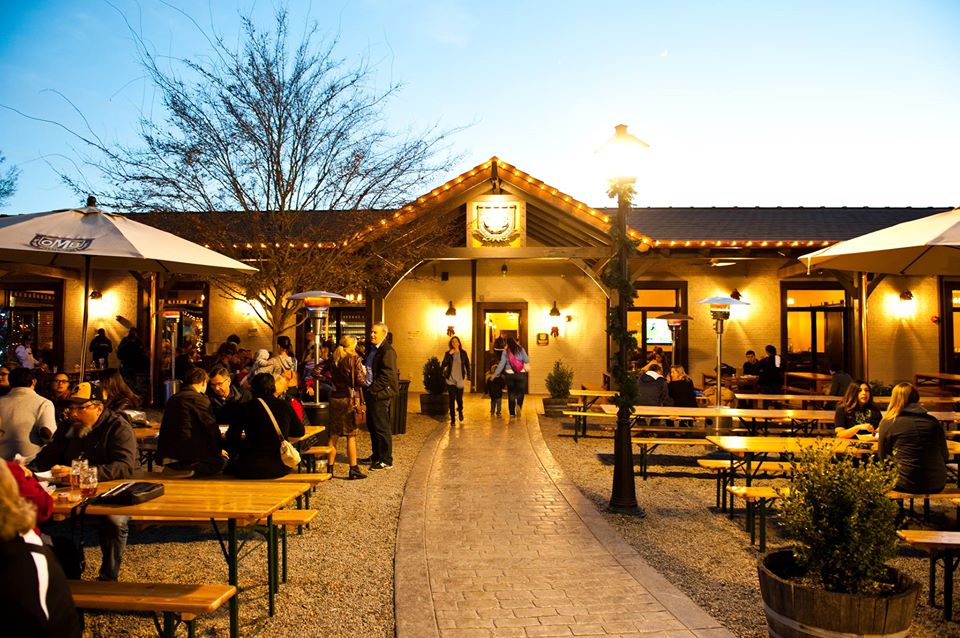 Olde Mecklenburg Brewery (OMB), another brewer on the list adhering to the Reinheitsgebot purity laws, prides itself on taking no shortcuts when it comes to making their beers. Sparing no expense on ingredients and with painstaking attention to detail, their dedication shines through in all their beers. Their highly regarded Oktoberfest, Baltic Porter and Wheat Beers are perfect examples of this dedication and patience.
---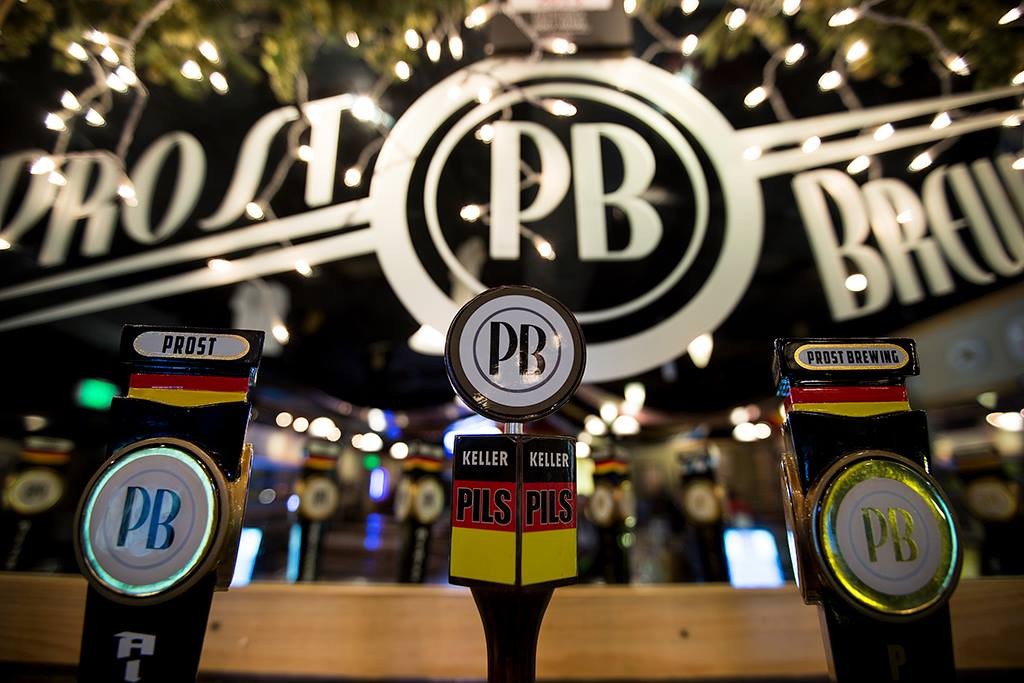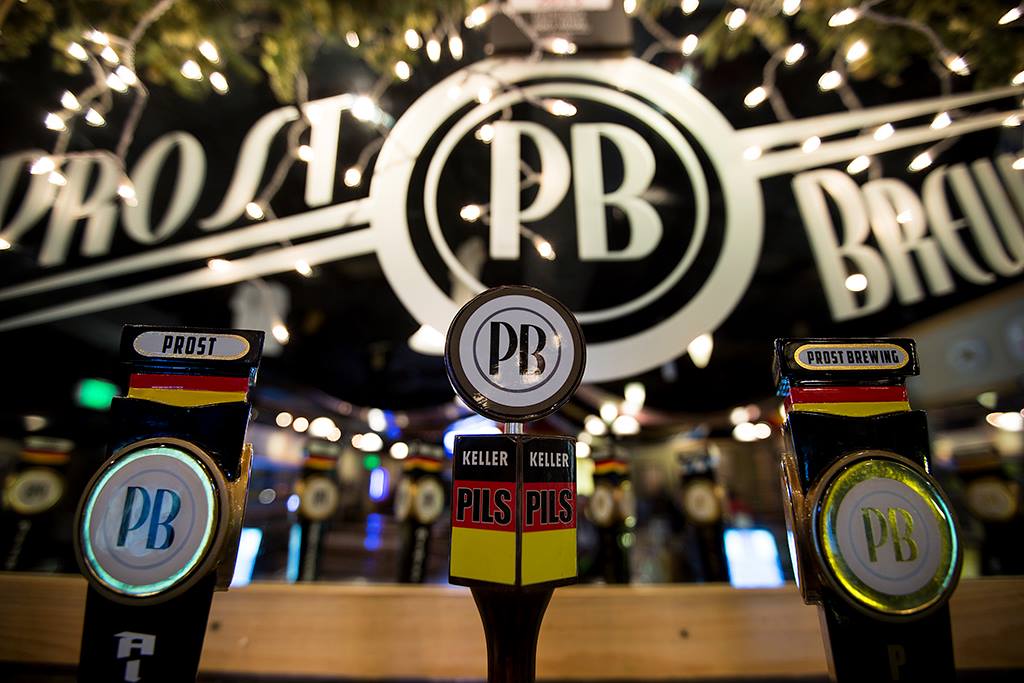 Open since 2012, Prost also houses an authentic German brew system that was previously helmed by Bill Eye before he opened Bierstadt Lagerhaus. With beers available bottles around town, Prost has garnered three GABF medals, including. gold for their Kellerbier, gold for Weissbier, and another silver for that same Weissbier.
---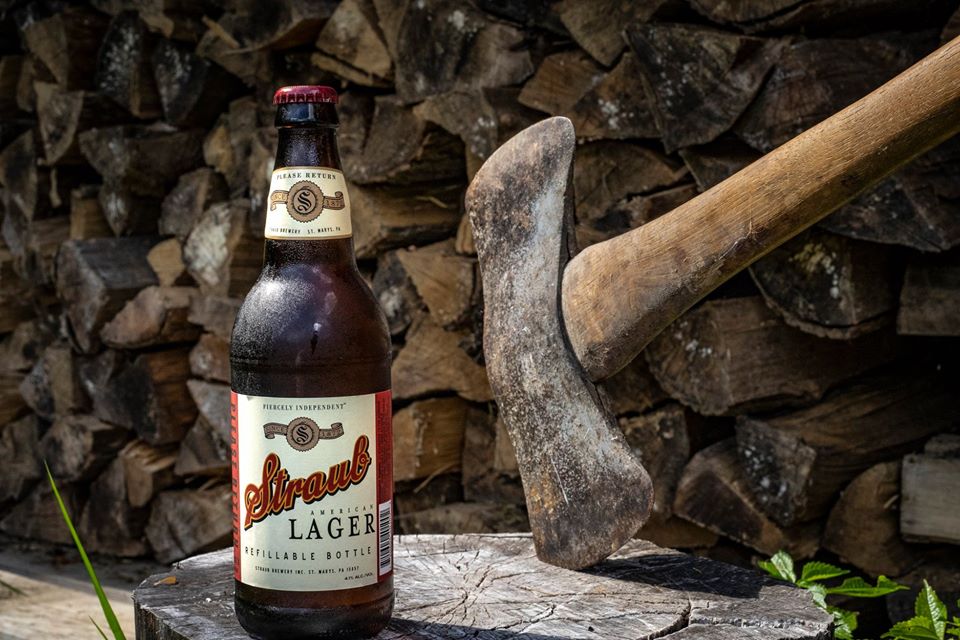 Similar to Schell's Brewery, Straub Brewing is a pre-Prohibition brewery, founded by a German immigrant in 1872, that brews almost exclusively German-style beers. Unlike Schell, Schaub, with its "Hold on to tradition" slogan, has focuses primarily on their classic beers: American Lager, American Light Lager and American Amber beers. While you you may not find a bunch of Pastry Stouts and Hazy IPAs at Schaub, those looking for good German-inspired American lagers need look no further. Schaub offers a tasty alternative to the bland watery big brand American Lagers.
---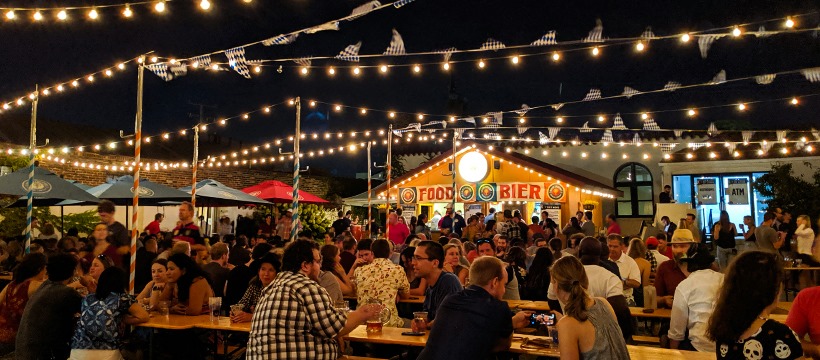 With a heavy focus on German beer styles, Urban Chestnut brews beers that both follow traditional German brewing style, their Reverence series, and also more experimental beers, their Revolution series. First launched in 2011, they are now cranking out extremely consistent high-quality beers at four separate locations throughout St. Louis. While they are known for having a deep stable of solid German-style beers, their Zwickel, Oachkatzlschwoaf Hefeweizen and Stammtisch Pilsner are especially tasty.
---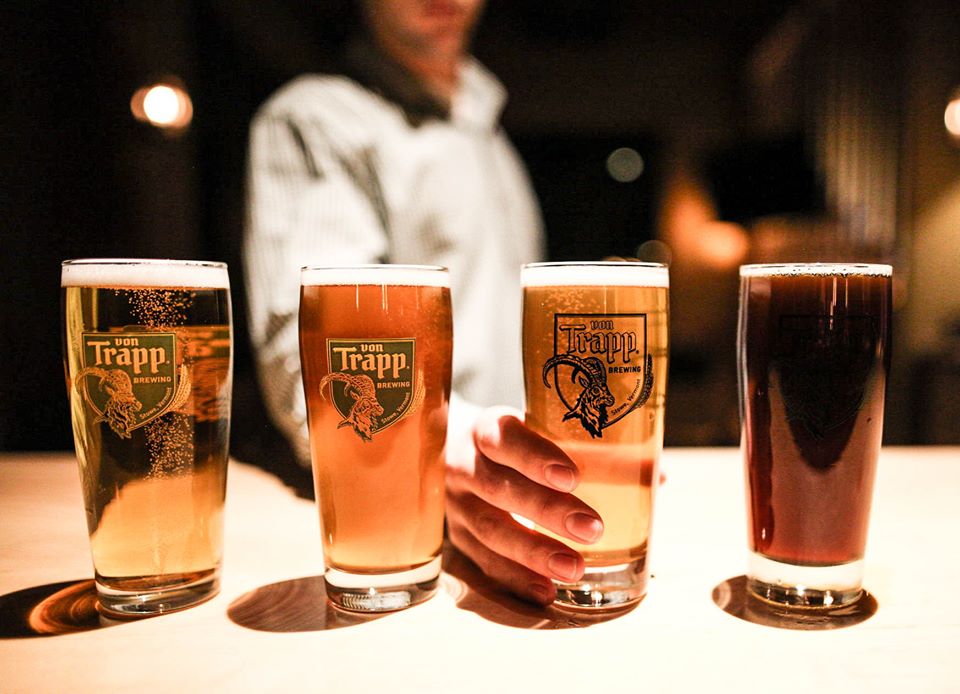 Von Trapp is not the type of brewery to produce trendy new beer styles with flashy artwork on the cans. However, beneath their humbly named and designed cans hides truly great award-winning beers, beers that show a mastery of German brewing tradecraft. While many brewers today find it necessary to use flash and gimmicks to grab beer drinkers' attention, the strong quality of their beers affords Von Trapp the luxury of letting their beers speak for themselves.
---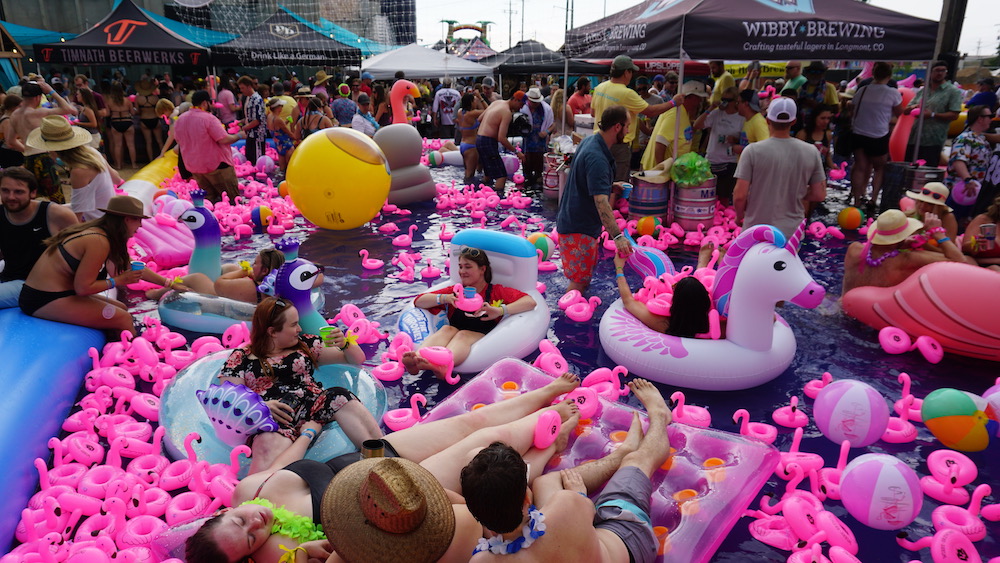 Giving traditional German-styles a touch of a modern twist, Wibby Brewing has made a mark for itself not only for crisp clean Lagers but also for innovating with its Ripl IPL series, and fruited Radlers. Additionally, Wibby has truly made Lagers fun throwing one of the more unique beer festivals in the country with their HoopLagers Fest that involves an urban beach experience with giant adult-sized kiddie pools, massive inflatable floats, and thousands of inflatable flamingo koozies, not to mention some of the country's best Lager producers gathered for a day-long Hoopla.
---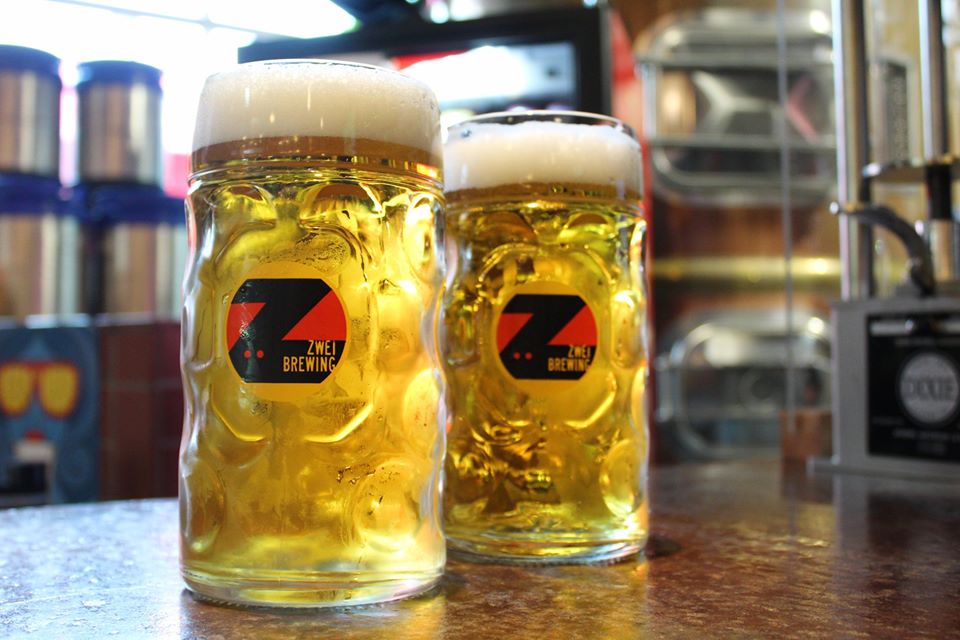 The state of Colorado is already widely regarded for being a hotbed for great beer, but while the Pacific Northwest is known for it's hop-forward breweries and California and New England have their own IPA identities as well, perhaps it's time to consider the possibility that Colorado is an unlikely epicenter for world-class German-style beers. While Bierstadt and Prost get a ton of attention in Denver, and while not completely focused on only German-styles, Seedstock's old-world approach is also doing impressive things, another truly 100% German-style brewery has been making a name for itself up the road in Fort Collins. Zwei Brewing brings that rich German tradition to a town already ripe with brewing lineage and elevates the Northern Colorado beer scene with high-quality classics like Zwei Pils, Weissbier, Weizenbock, and more.
---
In compiling our list we tried to spread representation across the country and while there are still some truly incredible breweries who make world-class German-style beers, the above list focused on breweries who are truly dedicated predominantly to that style. Below, we still wanted to show some love to some of those breweries who still make amazing German-style beers but were omitted due to proximity, or because their portfolio isn't primarily focused on German beers, but still deserved a type of the cap.
Honorable Mentions
Austin Beerworks — Austin, TX
Banded Brewing — Biddeford, ME
Bunker Brewing — Portland, ME
Gravely Brewing  — Louisville, KY
Metropolitan Brewing — Chicago, IL
New Glarus Brewing — New Glarus, WI
Notch Brewing — Salem, MA
Oxbow Brewing — Newcastle, ME
pFriem Family Brewers — Hood River, OR
Port City Brewing — Alexandria, VA
Schilling Beer — Littleton, NH
Seedstock Brewery — Denver, CO
Suarez Family Brewing — Hudson, NY
German-styled beers often get overlooked in favor of the flashier relative new kids on the block. Yet on this German Beer Day we are obliged to remember, neigh, to celebrate the greatness that is German Beer and how much of that incredible preserved brewing tradition we owe to the Reinheitsgebot purity laws.
---