#surrealbrewing Archives – PorchDrinking.com
July 21, 2020 | Taylor Laabs 1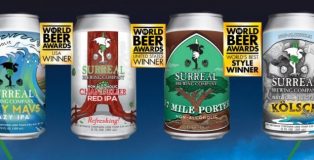 The pandemic has had a drastic impact on the drinking habits of many Americans, myself included. While I still indulge on the weekends, I've also developed a new craving for lighter, better-for-you options that can be consumed guilt-free throughout the week. Spiked kombucha from the likes of Luna Bay Booch and Jiant Kombucha are frequently found in my fridge, along with some new non-alcoholic offerings. While California's Athletic Brewing might draw the most headlines for their non-alcoholic (NA) beer lineup, Californian counterpart Surreal Brewing has generated plaudits of its own thanks to the likes of Juicy Mavs NA Hazy IPA. 
April 15, 2020 | Bryant Vander Weerd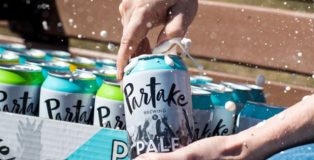 It used to be that the term "non-alcoholic beer" brought looks of confusion from those who heard it. To the craft beer connoisseur these words are even more foreign. However, alcohol free craft beers are coming up in the world and it's time we start paying attention.
Perhaps you're going dry for awhile. Maybe a health condition or medication prevents you from drinking alcohol. Or, like me, you could be abstaining from alcohol in solidarity with your pregnant wife. Whatever the reason, these booze-free brews have a slew of handy uses.
Feast your eyes, and then your palates, on these six craft beers that'll make you forget there's no alcohol in them. Read More