No Comments
2019 Great American Beer Fest | Non-Alcoholic Beers Enter the Scene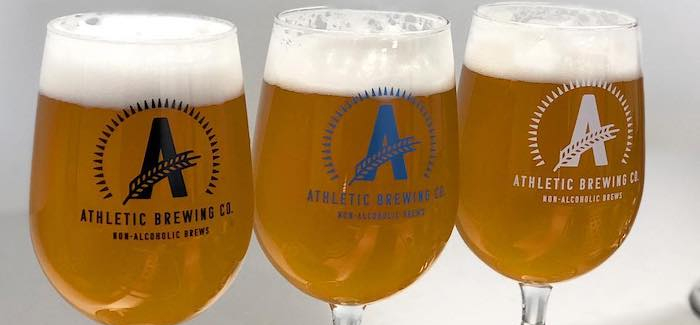 Non-alcoholic beers were an emerging category of beer at the 2019 Great American Beer Festival with several breweries participating in both the festival and the competition. While they played a small part in the overall event, their addition to the competition this year may be a harbinger of things to come if this trends continue in the right direction.
N/A Beers have not been judged at GABF in fifteen years, so their inclusion as one of 107 categories for medal awards is a welcome change. 2019 marks a huge improvement over the 2004 version where only five beers were entered in the N/A category, and the winners were: Old Milwaukee (Pabst), Coors, and O'Doul's (Anheuser Busch).
Non-alcoholic craft beer is now a thing. It may be a bigger thing than we think, too. We spoke with Athletic Brewing's Bill Shufelt who noted that they would brew 10,000 barrels of N/A beer this year. Athletic was started in 2017! So this is a huge growth already. Athletic has an IPA, a Gose, a Stout, a Brown Ale and a Golden Ale in cans and on tap in their Stratford, CT taproom. The team is looking at expanding distribution widely in places like California where people are demanding lighter beer with the same flavor as regular suds. They already run out of beer regularly—15 days of the month they are unable to ship beer because of the demand.
https://www.instagram.com/p/B2-DUaVFswb/?utm_source=ig_web_copy_link
The GABF gold medal winner for N/A beer, Two Roots Brewing, is taking a different approach, one that they aren't quite sure who they want to be. The brewery offers several N/A options including the New West IPA and Enough Said, a German Helles. However, they also brew regular beer as well. And new this year, Two Roots is brewing THC-infused beer which is only available at dispensaries. The brewery admitted the crisis of identity, but since all three of these segments are growing, Two Roots is likely in a great position.
The best N/A beer we tasted was from Silver Medal winner Bravus Brewing, whose Raspberry Gose was better than any other Gose at the festival, alcohol or not. Bravus had already run out of their Silver and Bronze medal winning beers by Saturday afternoon, a testament to where this beer segment is going.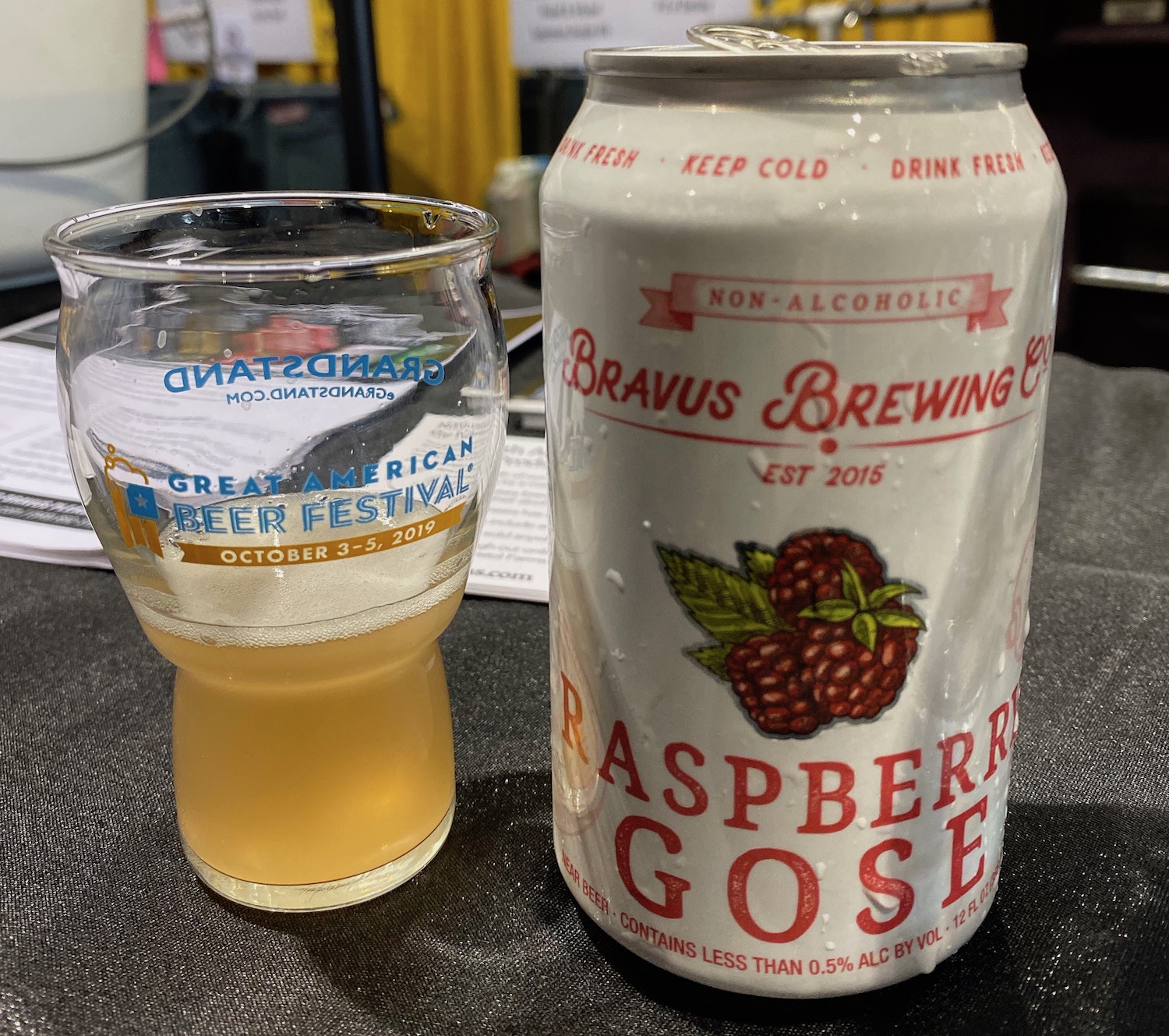 Interestingly, bigger craft breweries are taking notice and getting into the game. Brooklyn Brewery now offers an N/A beer called Special Effects that is really quality Hoppy Lager.
https://www.instagram.com/p/BvmpeQxB34C/?utm_source=ig_web_copy_link
To be honest, all of the non-alcoholic options we tried at GABF could pass for, and in some cases surpass, their higher-ABV brethren. The only style of beer none of them has figured out is the IPA. Unfortunately, N/A breweries have not quite been able to replicate the hoppy profile of a big IPA without presenting a bad aftertaste. However, everyone's brown ales, stouts, goses and the rest and great beers. And they make you feel great after you drink them. Whether this segment grows gangbusters or hits a peak soon remains to be seen, but with people clamoring for flavorful, lower-calorie and lower-alcohol options (See: the Claw), craft N/A beers are certainly here to stay for the foreseeable future.
Featured Photo Credit: Athletic Brewing
---