One Comment
Troegs Independent Brewing | Trail Day Pale Ale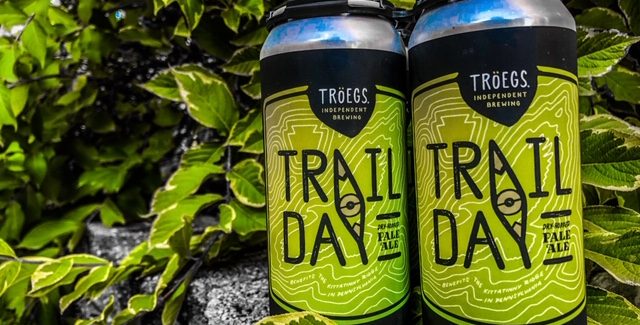 Within the touristy town of Hershey, Pennsylvania, sits a craft brewery by the name of Troegs Independent Brewing. Originally formed in 1997 and located in Harrisburg, PA, Troegs made the move to Hershey (the home of Hershey Chocolate Factory) in 2011. With a growing popularity within the region, Troegs became very well known for The Mad Elf Christmas Ale, and it didn't take long for the brewery to gain momentum and demand. Brewing 10 year-round beers, Troegs also offers many options when it comes to seasonal brews and a never-ending list of "Scratch" beers that are brewed in an experimental six gallon brewing system and released regularly at their taproom.
Troegs Independent Brewing crafted Trail Day, a Dry-Hopped Pale Ale, to help support The Nature Conservancy in protecting a chunk of the Kittatinny Ridge in Pennsylvania's Appalachian mountains. This 185 mile stretch of mountainous terrain is home to many types of wildlife, including hawks, eagles, miscellaneous songbirds and bears. The Nature Conservancy is teaming up with local, state and federal partners to ensure that this 15,000 acre stretch of land will be properly protected over the next three years. To do their part in protecting an area of the Kittatinny Ridge, which actually sits about 10 miles from the brewery, Troegs is donating portions of their proceeds to the Trail Day Fund.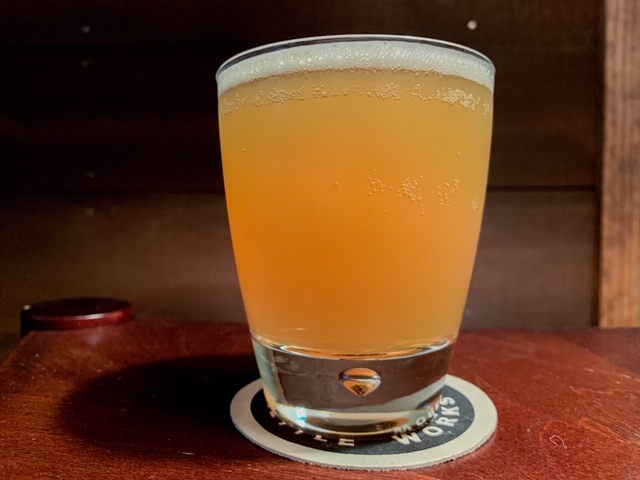 Trail Day Dry Hopped Pale Ale was brewed with Pennsylvania unmalted wheat. With the addition of oats and barley, Trail Day provides a very smooth, full, and creamy mouthfeel. Citra, Lotus and El Dorado hops give this hazy, yellowish-orange brew a fruity flavor profile. On the tongue, I definitely get notes of orange mixed with some tropical fruits, but a hint of vanilla bean seems to complement the thicker body of the beer. Imagine taking a cup of sherbet and melting it down to a nice, velvety form of beer… Yum! To top it all off, at 5.5% ABV, having a couple of these beauties won't leave you feeling completely impaired, but be careful, they sure do go down easy!
I must say, I admire the choice to dry hop this beer. I think it adds an extra element to the typical Pale Ale style. For those who don't know, dry hopping is used in the brewing process to add a prominent hoppy aroma to the beer. You can dry hop a beer for hours, days or even weeks. The longer the beer is dry hopped, the bolder the aroma will be.

It's not very often that I taste a Pale Ale that leaves this kind of impression on me. Trail Day provides fulfillment on every level. If you are looking for a refreshing, full-flavored, mouth watering Pale Ale that is reminiscent of a Double IPA and brewed for a great cause, then look no further, this beer has you covered!
---