No Comments
Wren House Brewing Co. | Wally's World Triple IPA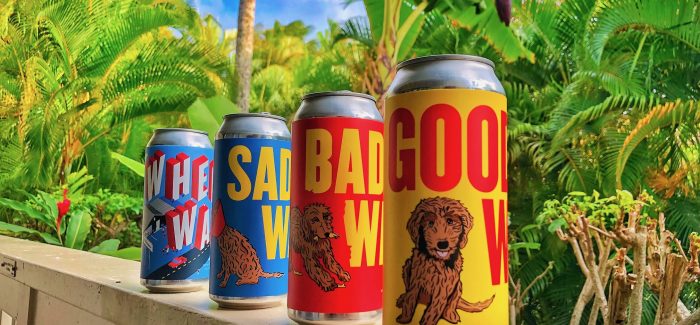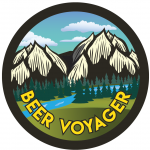 There are a lot of amazing IPAs out there these days, but something you don't hear about as often is an amazing triple IPA. Triple IPA is not an official style recognized by the Brewer's Association, but generally speaking, it is a high ABV IPA (typically double digits). Some IPAs that are 10% ABV or higher can be very boozy and wouldn't be something you'd consider "easy drinking." However, Wren House Brewing Company in Phoenix has cracked the code.
These guys have brewed a hazy triple IPA that is very easy drinking (almost too easy) not just once — but four times. Those four tantalizing IPAs are what you'll find in their Wally's World IPA series: Good Boy Wally, Bad Boy Wally, Sad Boy Wally and Where's Wally. The beers were named after one of the founder's dogs, Wally. Each brew ranges from 10%-11.2% ABV and drinks like the ABV is half that amount. Grab a mixed four pack, sit back and enjoy the series — just maybe not all in one sitting.
Good Boy Wally
https://www.instagram.com/p/BkTJvoGlyad/?taken-by=beer_voyager
ABV: 10%
Good Boy Wally is tropical and aromatic with a soft mouthfeel. They brewed this with Galaxy, Columbus, Citra and Mandarina Bavaria hops to get all of those juicy tropical notes. It pours hazy and also has a distinct hoppiness that will please any hop lover. Good Boy Wally just so happens to be Wren House's first hazy triple IPA that they have brewed.
Bad Boy Wally
https://www.instagram.com/p/BkdVQJvFKmH/?taken-by=beer_voyager
ABV: 11.2%
It's no easy feat to make an IPA even bigger and badder than what they created in Good Boy Wally, but somehow these guys managed to outdo themselves. Bad Boy Wally is what you could call the big brother to Good Boy Wally; more hops, more ABV, more deliciousness. They changed up the hop profile and used Galaxy, Columbus, Citra and Mosaic lupulin powder. This one is incredibly dank and juicy all-around. It will give some bitterness on the finish but expect a soft, creamy mouthfeel.
Sad Boy Wally
https://www.instagram.com/p/Bkift2slPsp/?taken-by=beer_voyager
ABV: 10.5%
Drinking this beer will definitely not make you sad — I can promise you that. Sad Boy Wally has a slightly darker color than its counterparts but you can expect to get tons of citrus notes and flavors from start to finish. Sad Boy features Arizona wildflower honey along with Citra, Columbus, Amarillo and Cascade lupulin pellets. The bitterness is barely noticeable, which is amazing considering that when they made this beer, it was the most hops they had put into a single beer.
Where's Wally
https://www.instagram.com/p/BknhVgglddR/?taken-by=beer_voyager
ABV: 10.2%
Where's Wally exemplifies exactly what the craft beer movement is all about — local. This beer uses 100% local grain: malted barley and Blue Beard durum wheat. Sinagua Malt recently started supplying local brewers with grain and Where's Wally was made with the first batch of Arizona grown and malted barley. Where's Wally uses Citra, Amarillo, Mosaic, Mandarina Bavaria and Centennial hops which give it big citrus and grapefruit flavors. This one has a lighter color and body and is quite possibly the most deceptive of the series when it comes to masking the ABV.
*  *  *  *  *
Hopefully, if you're reading this, you were one of the lucky souls to get your hands on these delicious beers. If not, you can find them at the brewery, select locations around Arizona and at Himmeriget in Copenhagen. If you weren't able to catch them this time around, the brewery tells me that Wally will be making a comeback eventually and that there just might be some new additions to the family.
---