No Comments
Quiz | Craft Beer or PlayStation 5 Game?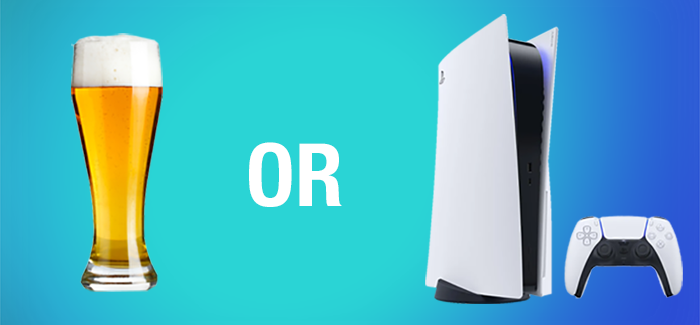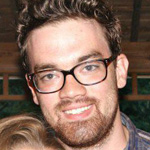 Take our quiz: Can you tell the difference between a craft beer and a game released for PlayStation 5?
Happy birthday, PS5! The PlayStation 5 was released on November 12, 2020. It's still hard to find, but it's incredible to play. This console has everything: ray-tracing, a new wireless controller with adaptive triggers, an 825GB SSD and a whole bunch of other technical specs which look impressive but don't really make much sense to me.
Okay, look: I'm not a very good gamer.
I didn't have the first generation of consoles at home. As a result, I was one of those kids in the 90s and early-00s whose playdates were sometimes just an excuse to play Nintendo 64 at the home of a classmate who had one. I didn't even have to like the kid–if he had a copy of Super Smash Bros, it was worth pretending we were friends.
Despite not being a gifted or prolific gamer, I do LOVE video games. With every new generation, consoles get more immersive and even photorealistic. I get giddy seeing average people morph into ancient warriors or fearless race car drivers or NFL superstars. Not only can you escape reality for a while in the world of video games, but any world which can be imagined can now be inhabited.
The worlds of these games cross dimensions, each franchise planting its IP flag in a wide array of genres, times and dimensions. With a PS5, the possibilities are endless. There are so many incredible titles for this system and I have really enjoyed exploring a few.
Many of the games that have been released on PlayStation 5 have something in common: They sound like they'd be delicious craft beers. So in honor of the PS5's first anniversary, we present this quiz: Can you tell which of the following names belong to a craft beer and which belong to a PlayStation 5 game?
---
BUZZSAW
---
DAWN PATROL
---
ATOMIC HEART
---
CLIFF JUMPER
---
STAMPEDE
---
CLOUD HARVEST
---
KING ODDBALL
---
FIST CITY
---
SOLAR SAILOR
---
PHANTOM FOREST
---
TIN HEARTS
---
STONEFLY
---
SKY KRAKEN
---
SLUGFEST
---
SCORPION BOWL
---
BIOMUTANT
---
JAM SESSION
---
TODD THE AXE MAN
---
DEAD BY DAYLIGHT
---
RUPTURE
---
HELL LET LOOSE
---
Need cheat codes?
---
Want to play another pop-culture game from PorchDrinking? Play our "Craft Beer or Pokemon?" quiz.
Thanks to the team behind PlayStation 5 and their game developers, and all the brewers who made this quiz possible. I enjoy all of your products very much.