No Comments
Lo Rez Brewing | Java Logic Pilsner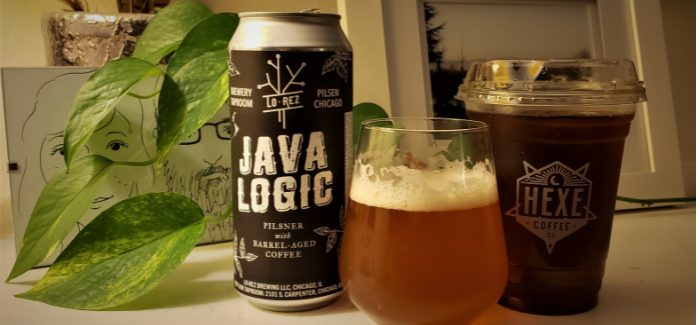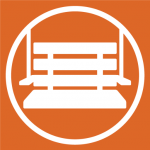 Java Logic from Lo Rez Brewing in Chicago, Illinois achieved something special. They crafted a memorable beer that stands out in a sea of other options. There is no shortage of examples of breweries teaming up with coffee roasters to make beer but Java Logic really hit the mark. It's the perfect combination of unique and classic.
Pilsner and Coffee
A Pilsner and a cup of black coffee. Neither are flashy but done right each one has the ability to wow you. Neither one has much room to hide if there are issues as they each represent the purest form of the beverage. A mediocre beer can benefit from the addition of fruit, another hop addition, or some vanilla. Even the worst cup of gas station black coffee becomes palatable with cream, sugar, or flavored syrups. A nice clean Pilsner and a cup of black coffee are unassuming but just might make your day. 
The story of Java Logic is the tale of the pairing of two iconic beverages in their purest form. Lo Rez Brewing and Hexe Coffee Co. collaborated to bring Java Logic to life. When the phrase coffee beer is mentioned what is the first style of beer you think of? It's a Stout. Coffee has been a popular adjunct in beer for many years. If Lo Rez and Hexe would have gotten together and announced that they made a coffee Stout it wouldn't surprise anyone. They have in fact collaborated on a coffee Stout in the past. Coffee Stouts are amazing but at this point, they are almost expected. A coffee Pilsner made with barrel-aged coffee beans? It's not unheard of but it's not common either. In the case of Java Logic, the combination is a game-changer.  
Lo Rez Brewing was started in Chicago in 2016 by a couple of former computer programmers. They have a very down-to-earth vibe that is evident in their brews and their taproom. They lean towards traditional styles that have a twist. Expect to see a Saison with honey, a Belgian Quad with coconut, a fruited Berliner Weisse, and a Witbier with ginger. Hexe Coffee Co. is also a relative newcomer to the Chicago coffee scene having been founded in 2016. They bring a witchy edge to their barrel-aged coffees and their café on the Northside of Chicago. Hexe actually means witch in German.    
View this post on Instagram
Java Logic Called Up To The Majors
Java Logic started as a brewery-only release out of their outstanding taproom in the Pilsen neighborhood of Chicago. It was called up to the majors in the fall of 2021 to be canned and released for distribution in the Chicagoland area. Java Logic is a marriage between Local Logic, Lo Rez Brewing's Pilsner, and Hexe Coffee Co.'s Boneshaker Bourbon barrel-aged coffee.    
Java Logic is transparent, amber in color, and has a decent head. The Pilsner and the coffee combine to make something simple and clean yet elevated. Bitterness is present from the two bitter beverages melding but it works. Java Logic can be enjoyed straight out of the can but to truly experience this beer in all its glory it should be served in a tulip glass. This way you'll get to take in the coffee aroma as you pour it. This beer could have easily been named Java Synergy, except for the fact that the Lo Rez standard Pilsner is called Local Logic and the word synergy is likely to cause nightmares to anyone who has previously been fed any corporate jargon. 
The best thing about this beer is that it gives you a nice coffee punch that is expertly integrated into a cold light beer. A coffee beer that you can drink more than one of due to its low ABV (4.7%) is like a gift from the gods — a witch god in this case. It's nice to have a hybrid beer like this around. Java Logic can just as easily be sipped on at home as enjoyed on a night on the town. This is definitely one to keep an eye out for.  
Be careful when Googling "Java Logic." If you don't add "Lo Rez" or "Beer" to your search terms, you may end up with tips on debugging Java computer programming.
---