No Comments
Event Review | Little Beer II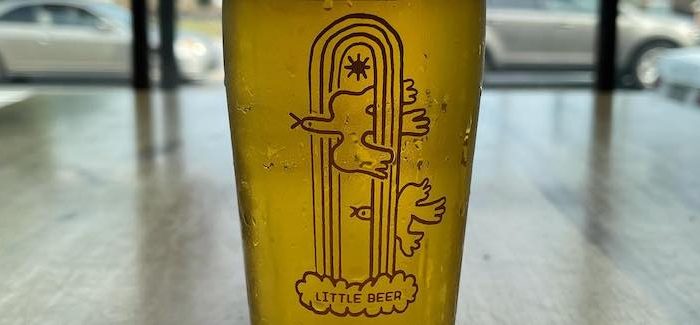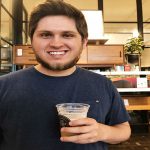 What happens when you take some of the best in-and-out of state lager makers and bring them all to one town green in Duluth? A really damn good time enjoying Little Beer.
Over the weekend, Duluth's Good Word & Public House hosted their second annual "Little Beer" fest, which saw 60+ breweries bring their best low ABV (mostly ~5% and lower) beers to the tables for craft drinkers to enjoy all day long. Oh, and there was snow — which for Georgia in April what the hell was that?!
View this post on Instagram
Big Changes in Small Beer
Any repeat visitors this year likely noticed the change of locale for the festival. In 2021, the event was hosted outside of Good Word, but 2022 saw the festival shift down the street to the town green.
Co-owner and Brewer at Good Word, Todd DiMatteo, noted that this change was because "the town green was super conducive for an outside event like Little Beer since it gave people a place to gather. As a bonus, it gave us access to an actual stage and restrooms which was great for the music and patrons. We had nearly 600 folks between attendees, breweries and volunteers, so the additional space was nice to have."
Todd continued, "we learned a lot from the first one and even more from the second one. Hopefully we learn and build upon what we've built. We tried to sell 500 admission tickets, with no VIP, but maybe that'll be in the future featuring wild ales, mixed ferm, yada yada." If that's the case, then sign me up right now without hesitation.
Beer mentions from Little Beer
In an absolute star-studded lineup of low-ABV Lagers and Ales, there were some standouts throughout the day. Any beer that was recommended to or by friends was tried, and these are some of the highlights. To be clear, there were only a few less than stellar options, but of the 100+ options, here are the top of the list.
Barrique Brewing | Bəˈrēk 10° Barrel Aged Czech Pils
Wren House Brewing Co. | Mustek Czech Pils
Green Bench Brewing | Up in Smoke Smoked Lager
Heater Allen Brewing | Zwickelbier
Fox Farm Brewery | Rove Farmhouse Pale Ale
1840 Brewing Co. | Lex Lutra Lager
Odd Breed Wild Ales | Pinnacle Plot Farmhouse Ale
Schilling Beer Co. | Czech Dark Lager
Dancing Gnome Beer | Schwarzbier
Good Word Brewing | A Troubadour Speaks German-style Pils
View this post on Instagram
All in all, there are few better ways to spend a Saturday, or any day really, then enjoying the best collection of low ABV beers from across the country. Georgia craft beer drinkers, this is the beer fest to attend when looking at calendars for the year. So many small beers, followed by a sobering meal and good memories – what's better? The good folks at Good Word have somehow raised the bar from last year, and we can't wait to see what year three might bring.
---