Pilot Project Brewing Archives – PorchDrinking.com
June 21, 2022 | Emma Wargolet
As part of the PorchDrinking AleBlazers Series, I was excited to get to chat with Sarah Flora of Flora Brewing. If you've had a chance to peruse her website or YouTube channel, you know that she is a top-notch homebrewer. Additionally, she just made her commercial debut at Pilot Project Brewing, a brewery incubator in Chicago, with Medusa, a Pale Ale that is perfect for summer!
May 27, 2020 | Rachel Morrison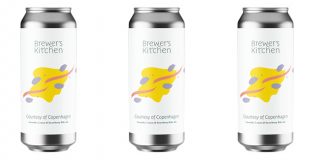 Despite taprooms continuing to stay closed in light of COVID-19, there's no shortage of local beer releases, especially as we approach the summer months. Although May hardly counts as a "summer month" here in Chicago, we're staying optimistic for warmer days. Courtesy of Copenhagen is a recent pick-up that will bring you to that feeling of enjoying a sunny summer day.