No Comments
A Year Without Hazy IPAs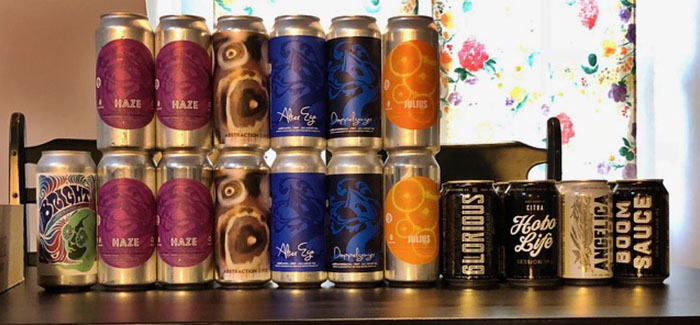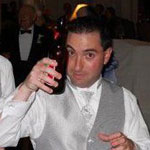 At the end of last year, I wrote a piece on how in 2019 I was going to stop drinking hazy IPAs. Many people didn't read past the headline and assumed it was just a purely negative piece on hazy IPAs; however, that couldn't have been further from the truth.

In 2018, I went hard on hazy IPAs. A trip to Boston where I gorged myself on Trillium, Lord Hobo, Nightshift and of course Treehouse didn't help. I was caught up in the craze. When I went to a brewery the first thing I looked for was their hazy IPA. At a beer bar with 30 taps I would drink through beer so hazy and juicy I might have thought I was at a juice bar.
https://www.instagram.com/p/BuC0y0plokP/
So I decided to cut them out of my drinking rotation for 2019. Here are some of my takeaways after a year of (nearly) no hazy IPAs.
I should probably come clean and admit that I did have a few hazy IPAs throughout the year. In the world of beer blogging there are simply some beers and stories that have to be written. With Shaun  Berns leaving More Brewing and opening Phase Three, I wanted to try his first batch of beers—which, of course, were hazy IPAs. One was very good and one was pretty subpar.
Revolution Brewing released their first year-round New England IPA called Hazy Hero, which was excellent. The ability to mass-produce a hazy IPA like that with such great hop characteristics is impressive.
https://www.instagram.com/p/B1xG8uTlL_c/
After Old Irving's Beezer won gold at GABF I had to have a taste with head brewer Trevor Rose-Hamblin before we drank through their barrel-aged series. I also had Tuba Solo from Roaring Table and that beer from the small brewery in Lake Zurich, Illinois, was very well done.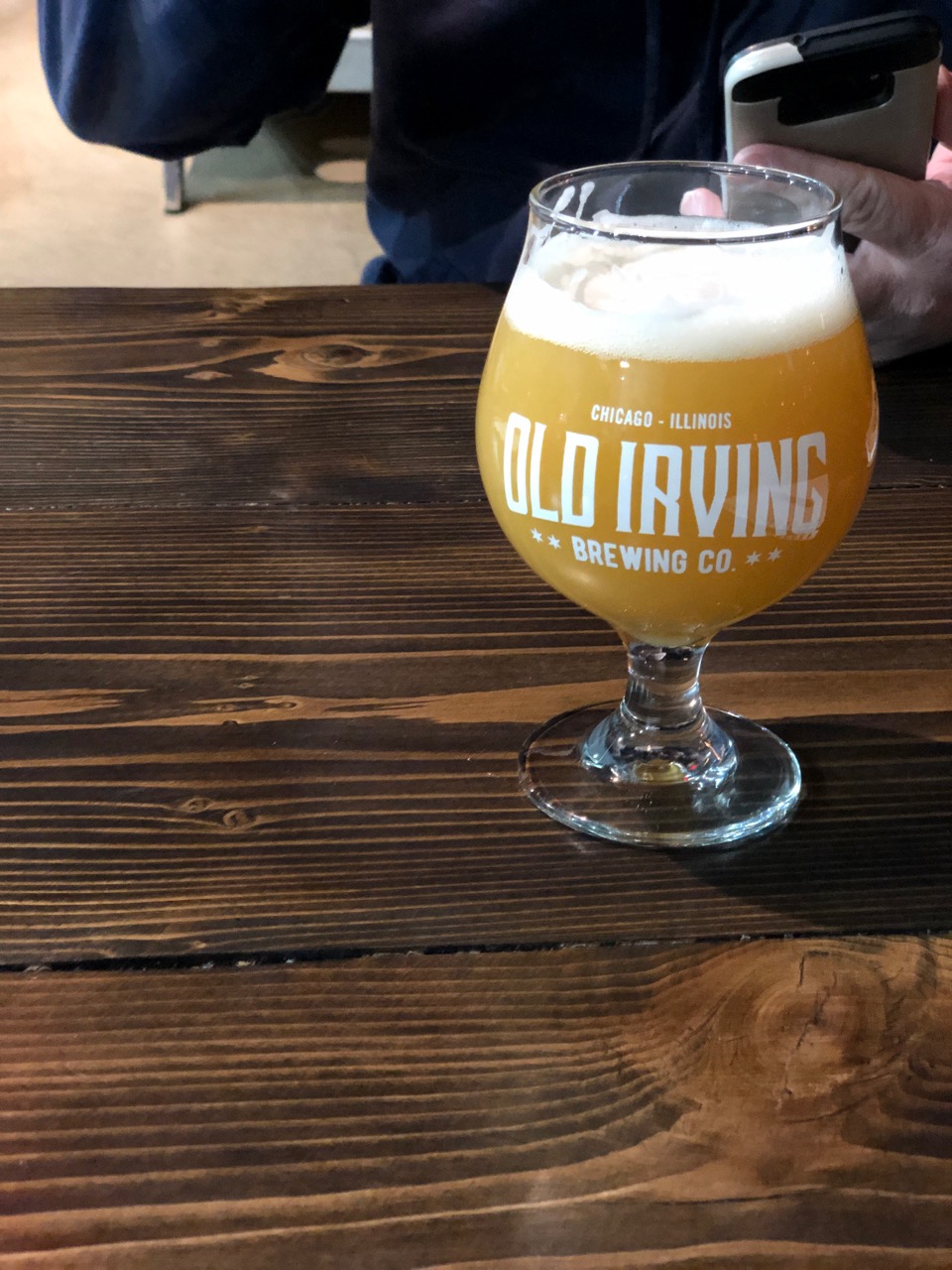 So, I guess I can't say that I completely cut hazy IPAs out in 2019 but it was pretty damn close. The intention was to not go out to beer bars and only order hazy beers or be at a beer store and instantly bring a New England IPA to the register.
Instead, this past year I rekindled my relationship with a few styles, Lagers and Kolsch mostly, but I also ramped up my drinking of table beers and Saisons. Let me tell you how excited I was when Is/Was Brewing launched during the year with their variety of Saisons.
With the calendar getting ready to turn to 2020, I'll introduce hazy IPAs back into my beer diet. But like everything, there needs to be balance. There are so many great beers that brewers enjoy making that aren't getting the attention they deserve.
Wouldn't it be great to see Lagers being traded amongst one another or when people do *shudders* follower giveaways on Instagram they package up their areas best traditional styles? I know that's far-fetched but until the market signals they want to start making that shift, brewers are going to make what sells—a key factor in the future of the hazy IPA.
It's important to acknowledge that hazy IPAs are an incredibly important part of a brewery because they're allowing breweries to focus on the beers they actually want to make. One great example is Chicago's Alarmist Brewing. This small brewery on the north side of the city won the first gold medal for hazy beer at the 2018 GABF. Sales of Le Jus increased significantly and allowed them to put significant capital back into the brewery and make different styles of beer.
Just recently, Peter Bissell of Bissell Brothers Brewing had an important Twitter thread about the role their IPAs, double IPAs and APAs play in the growth of the brewery. He discussed how 2019 was the year of their Lager and mixed-fermentation beers but that those wouldn't have been possible without their core beers.
He makes many good points in the thread about how it's easy to hate on hazy IPAs, it is, but they are now an integral part of the industry. For those that think it's a fad still, I think it's time to realize that these beers aren't going away.
Look at this data from the Drizly Retailer Report: When asked which beer category has the most potential over the next one to three years, it's not even close, IPA. While it would be nice to think that the classic IPA or West Coast IPA is driving these numbers, let's not kid ourselves, the hazy IPA is the driving factor here.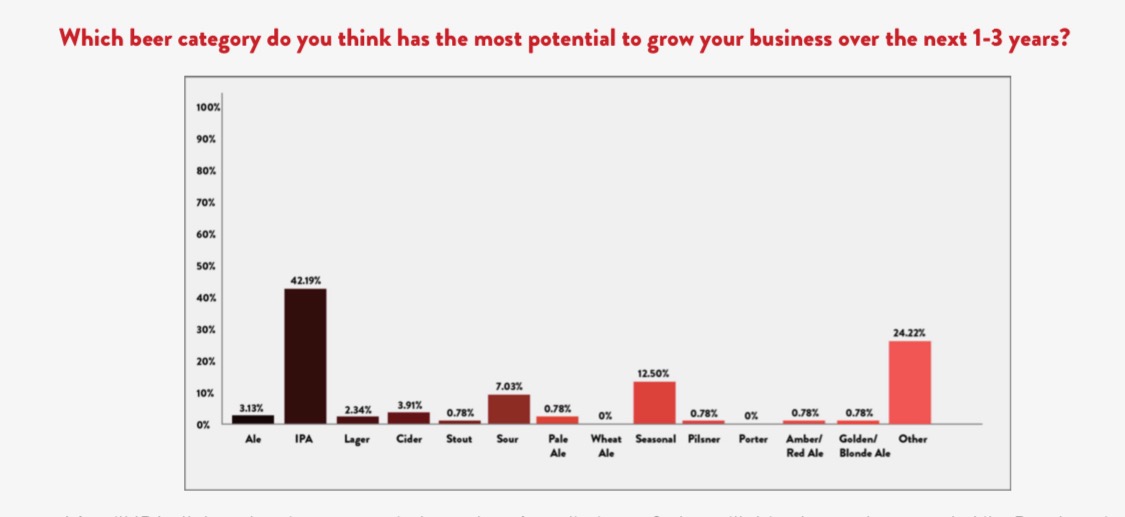 So yes, hazy IPAs are incredibly important. No, they shouldn't be the only style you drink. I'm glad I did a year without the style but I'm ready to work it back into the rotation.
---