One Comment
Why I'm Giving up Hazy IPAs in 2019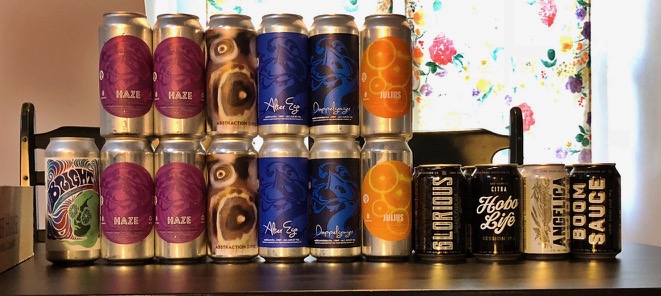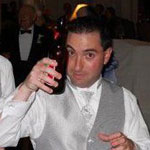 In 2019 I'm giving up the haze crazy, hop bombs, and juice boxes. I'm doing this not to rebel or revolt against the New England IPA. It's a matter of self-control and I just didn't do a good job of that this past year. It's a fine style of beer that has taken this industry by storm and helped launch some of the most well-known breweries today, but personally, in 2018 I just gravitated towards them too often.
https://www.instagram.com/p/BqOKpUAAKId/
A couple of weeks ago I opened a Surly Abrasive. It was hoppy and bitter and yet so well-balanced. I got into a conversation with someone on social media about how their tastes had changed and that he no longer preferred classic IPAs because he was drinking so much haze.
While I don't think my tastes have changed that drastically, I definitely saw myself looking for the hazy beers on the menu of any brewery or beer bar I went to.
Craft beer is Baskin Robbins on steroids, and if you keep ordering vanilla every time there's so much you'll miss.
Le Jus from Alarmist Brewing won the gold medal for hazy IPA at the Great American Beer Festival. In 2018 I didn't drink any of their other beers. They're out there, in the cooler right next to the bright yellow can, but I didn't give them a shot. I sought out Le Jus every time. I want to see what else Alarmist is making and I'm going to do that in 2019.
https://www.instagram.com/p/Boh5sz5F_kZ/
I'm also going to shelve hazy IPAs next year because I want to spend 2019 really exploring different styles of beer and learning more about what it takes to make to them.
Who knows what the next beer John Laffler at Off Color will think of next. Bill and Hagen of Dovetail continue to expand their classic German-style offerings with great success. Dovetail's Lager is now out in cans and will be a staple in my fridge going forward.
But I also don't want to ignore the breweries that have made a name for themselves with haze.
I already mentioned Alarmist, but breweries like Marz, Noon Whistle, Hop Butcher, Old Irving, and Corridor all make other styles of beers, yet we tend to think of them as just haze-creating factories –churning out a new juicy hop-focused beer every week or two.
https://www.instagram.com/p/BnMIrsWl1xO/
When I had a chance to have their beers this year I generally went towards the haze. There are some talented brewers in those breweries and I'm going to make a concerted effort to try what else they can make.
And lastly, I want to get back to what started my passion for writing about craft beer years ago. I've been covering beer for a while. My first article for PorchDrinking ran in December of 2012. Craft beer was nothing like what it is today. While there were hazy IPAs out, only a couple of breweries were doing them and they were nowhere near the mainstream market share we see today.
https://www.instagram.com/p/BpGAiEflx9_/
When I started writing I learned about the lagering process, what it took to make a really great Hefeweizen and why the Pilsner is the most popular beer style in the world. I wasn't checking the dates on my cans, although very few had dates back then, to see if any of my beers were coming up on two weeks old.
Again, my plan to stop drinking New England IPAs is in no way a slap in the face to all the brewers that continue to make the beer style. I have no doubt that the hazy IPA will continue to grow in 2019 and that it will help convert non-craft beer drinkers and be a critical gap-bridge to expanding the craft beer industry.
I'm excited about this journey in 2019. Chicago has the most breweries in the country and there's a lot for me to try. So while I'm going to shelve hazy IPAs this year, in many ways I see myself being more immersed in craft beer in 2019 than I was in 2018.
---