One Comment
Walter Station Brewery | Hazing Arizona Triple Dry Hopped IPA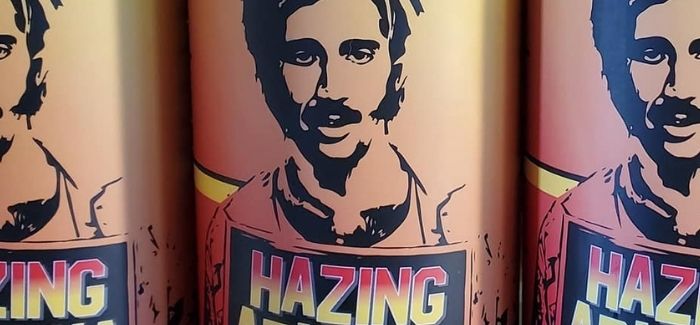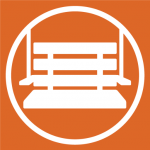 Walter Station Brewery sits on the east side of Phoenix, AZ right near the city's airport. Located in a former fire station, the brewery makes killer Mediterranean pizzas and ideal for sporting events and live music. And it's definitely worth the stop for a beer or two, especially for the Hazing Arizona.

Hazing Arizona plays on the name of a 1987 Nicolas Cage movie, Raising Arizona, and has a label that will immediately catch your eye. Hazing Arizona is a Triple Dry-Hopped IPA brewed with Amarillo, Centennial and Citra hops.
The Pour and Aroma
Sporting a 6.4% ABV and 52 IBU, Hazing Arizona poured a cloudy, yet bright, golden straw color. A moderate amount of head began building up but didn't stick around long. The finger of eggshell white foam didn't last long at all and very quickly fizzled down into a thin covering across the top of the brew.
The aroma was packed with tropical fruits, dank hops and flaked wheat/oats sitting underneath. Up front were juicy notes of tangerine, papaya, grapefruit and pineapple. The dankness brought some earthier smells, like resinous grass, while the grist offered up a cereal quality.
The Taste
The taste begins with a quick pop of those hops. However, in a surprise, it's the earthy notes that lead the way. There is a light pepper spice and some hints of grass and hay before the juicier elements begin to kick in. After a second or two, the tropical fruit flavors push out the earthiness. In its place came a juicy burst of tangerine and pineapple. The papaya isn't noticeable on every sip but, every so often, it will peek out and bring some mango flavors with it.
On the back end, there is a final push of citrus when some pithy grapefruit notes appear and cut into the tangerine. Joining in on the grapefruit is a slight hoppy spike that adds some bitterness to the brew, just a reminder that it is an IPA after all.
Hazing Arizona then finishes quite clean, leaving a light grapefruit rind aftertaste that lingers on for a few seconds.
As far as Hazies go, this was a thinner and super crushable IPA. It didn't bog you down by sitting too heavy or having that expanded mouthfeel. It was juicy, crushable and light. Put simply, it is a beer very well made.
---