No Comments
Save the Arts with Curtain Up Beer Project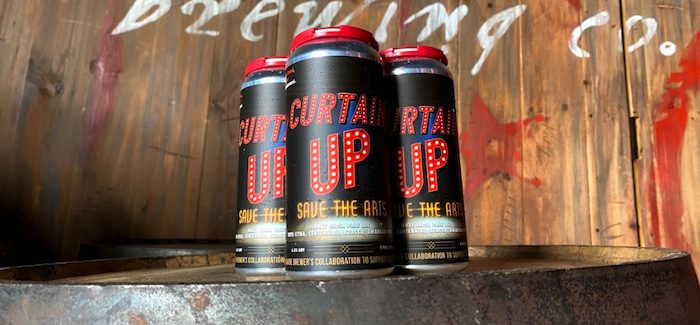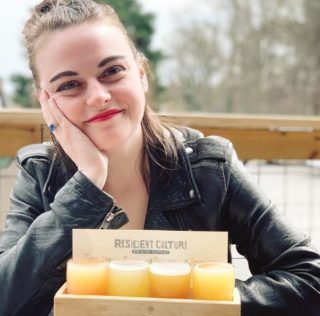 The arts and the hospitality industry are more intertwined than we often consider. When someone has tickets to see a show, it is highly likely they will also go grab food near the venue; they might be making an entire trip out of the event depending on the ticket ("Hamilton," anyone?). While the hospitality industry has been hugely affected by COVID-19, at least they could have some income coming in. Theatres have been completely shut down, causing thousands of people to be out of work across the country. It is not just actors: It is set builders, costume and makeup designers, conductors, lighting and so many more jobs that are involved in live theatre.
This is where Curtain Up Beer Project comes in. In talking with Mark Aldrich, a Broadway actor and The Happy Hour Guys co-host, and Dave Lopez, managing partner at Gun Hill Brewing Co., I was able to get more insight on this initiative and how it can help theatres across the country.
They are also partnering with Drink Like a Girl for a virtual festival on March 27, 2021 where you can try 15 different versions of Curtain Up to raise money for the Actors Fund. To get tickets, click here.
View this post on Instagram
This collaboration was years in the making. Back in 2016, Aldrich paired with Lopez and Gun Hill Brewing to brew a beer with the original cast of "Hamilton," a Rye Saison that was made available at the Richard Rodgers theatre with proceeds going towards Graham Windham, a social services agency that has evolved from the orphanage Eliza Hamilton built.
When the Happy Hour Guys decided that a beer project along the lines of Black is Beautiful and All Together would be the best way to help those in the live theatre community, Gun Hill Brewing immediately said yes. The first step was determining what type of beer would be the right fit for the Curtain Up project. Eventually, they decided on a Hazy IPA for a handful of reasons, the biggest being the accessibility of a Hazy IPA to consumers. Breweries can market and sell a new Hazy IPA, especially when proceeds are going to charity. Additionally, it is a beer style that most breweries are able to make and are at least relatively familiar with making. Lopez discussed how important it was to him that breweries make this recipe their own and the brewers can do as much or as little as they want with the original recipe, as long as the base malt remains the same.
View this post on Instagram
Now that the recipe has been developed and breweries have started signing on to the project,  Curtain Up beer is hitting the market. As of publication, there are more than 60 breweries nationwide participating and the team expects to see more. The proceeds from this beer go to both the Actors Fund and local theatres and breweries are able to decide what local theatres they want to donate the proceeds to. The Actors Fund has helped thousands of out-of-work actors, stagehands, costume designers and more during this pandemic make ends meet. However, breweries can donate all proceeds to someplace local instead if they prefer.
The economic impact of the theatre community is often underestimated. In New York City alone, Broadway brought in $14.7 billion dollars in the 2018-2019 season and supported nearly 97,000 jobs. While this is clearly the largest market, cities like Chicago and Los Angeles have a massive theatre presence as well and provide thousands of jobs. If there is a theatre in your city or town, they provide economic value to your community.
Fortunately, if Curtain Up is not available in your market, there are other ways you can help: Purchase gift cards or future tickets at a theatre near you, donate to the Actors Fund, attend virtual productions and readings, tell your favorite brewery about Curtain Up to see if they'll brew it and purchase Curtain Up merchandise when it becomes available. You can also get tickets for the Drink Like A Girl x Curtain Up Event on March 27, 2021. The theatre community is hurting now at every level but if there is one thing that the craft beer community is good at, it's helping others.
---