No Comments
Brewery Showcase | Bluejacket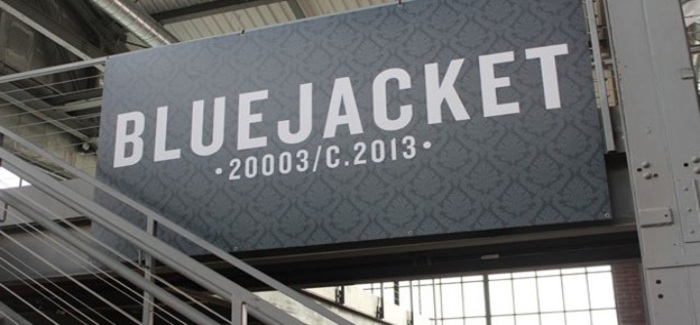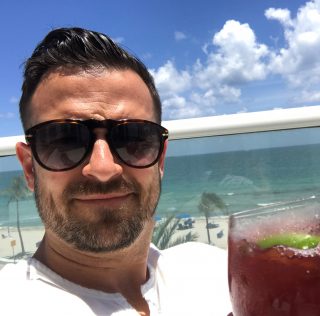 A lot of breweries have found success by carving out a niche, focusing on a particular style of beer. Beyond a few other perfunctory beers to round out their draft list, they mostly stay in their lane. So, when a brewery comes along that can brew the entire spectrum of beer styles and do them all well, it is all the more impressive. In the DC metro area, Bluejacket is perhaps the best example.
These guys are prolific in terms of the types of beers they brew while somehow managing to maintain the highest standards of quality. Whether it's their extensive list of quality Lagers like For the Company, top-selling flagship Hazy IPA Lost Weekend, bright and delicious Hefeweizen Pattern Skies, or their Spiced Milk Stout Mexican Radio, these guys simply don't make any bad beers.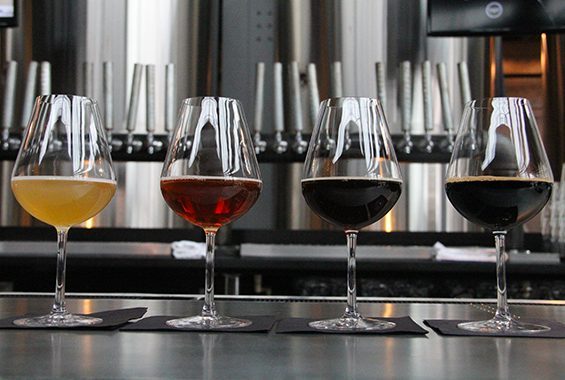 One of the ways that Bluejacket has been able to accomplish this impressive feat is through painstaking attention to detail that starts with the brewing facility. Located in a 100+-year-old former shipbuilding and munitions complex, this massive space is designed to not only provide the best customer experience but to also maximize Bluejacket's ability to produce amazing and diverse beers.
The building's 40-foot ceiling allows for multiple levels for the brewery team, led by Ro Guenzel, to have enough space to produce ample beer to ensure they never have to rush something to market before it is ready. Bluejacket's facility has a 5,000-barrel capacity and is complete with a lab, clean barrel-aging room, sour barrel-aging room, squat fermenters for brewing Saisons, horizontal fermenters for Lagers, open fermenters for Weissbier, and even a coolship for mixed-culture fermentation beers.
On the mixed fermentation front, after years of refinement, last fall Bluejacket's brewing team finally got their process buttoned-up sufficiently to meet their high standards and release their first Lambic-style beer. After the first successful batch of spontaneously fermented beer, an oak-aged Blueberry Lambic-esque brew called Borrowed Time, Bluejacket is set to follow it up next month with Distant Fantasies, a Cherry Raspberry Lambic-style beer. Post-COVID when draft consumption picks back up, they plan to begin dedicating one or two draft lines to serving six-month-old low ABV Lambic, something that until now you would have almost certainly had to travel to Belgium to experience.
Beyond their impressive beer list, another feature that sets them apart is the customer experience they offer to their on-site patrons. While most of the early DC craft breweries geared themselves more toward off-site consumption than towards accommodating customers looking to spend an afternoon at the brewery eating and drinking, the same cannot be said of Bluejacket. With a 200-person seating capacity, three different temperature zones for their 20 draft offerings, five casks, extensive attention paid to serving beers in the proper glassware and a full kitchen, Bluejacket offers an on-site drinking experience that is second to none in the DC metro area.
Rather than hiding the brewing operation, as was commonplace back when Bluejacket first launched, they opted instead to highlight it. Modeled after the old tower breweries of Victorian-era England, Bluejacket Beer Director and driving force behind their success, Greg Engert said, "I was always stuck on this idea of what if we brought the brewery out of the back and instead put it upfront for everyone to see and have it be an immersive experience."
This approach not only gives Bluejacket a cool, industrial aesthetic, it also serves as a constant reminder to the customer that they are not just at a bar or restaurant but, first and foremost, at a brewery.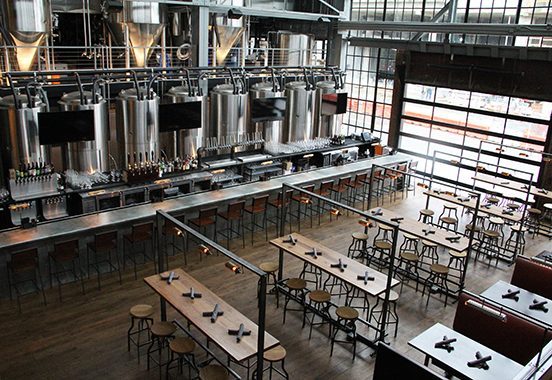 With COVID disrupting on-site business, it may still be a while before you can belly-up to the bar and order a Lost Weekend Hazy IPA or a Young Lambic on draft (note: They are currently open for outside eating and drinking). In the interim, Bluejacket has stepped up its off-site beer sales. Besides DC, Bluejacket beers are now being distributed to Virginia, Maryland and Delaware with monthly "hot spot" drops in regions that fall outside these states. For those in the DMV area, in addition to being able to purchase to-go beers from their bottle shop, they offer next-day delivery right to your doorstep. Also, if you are interested in getting access to their special release beers, you can become a membership of Bluejacket's Officer's Club.
Between the stellar customer experience offered at their Navy Yard location and their impressive array of delicious beers, Bluejacket is a can't miss brewery for both casual beer fans and craft beer obsessives alike.
---