No Comments
Curtain Up Beer Project Raises Money for The Actors Fund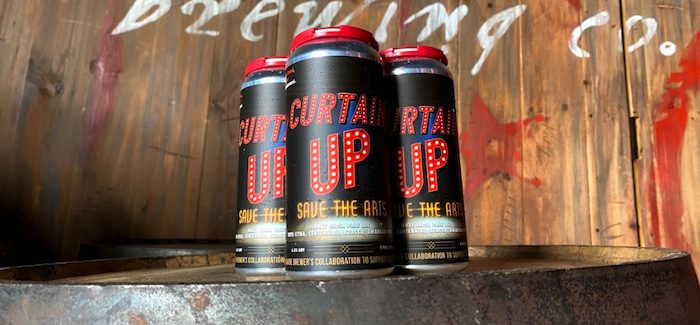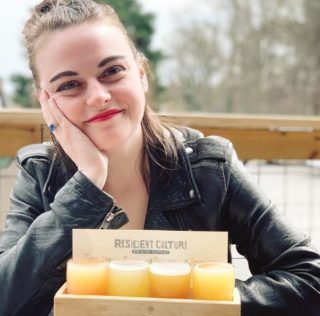 As much as the brewery and restaurant industry has been hit in the wake of COVID-19, live theatre has essentially seen an entire shutdown. While there have been wonderful virtual performances (yes, I do still watch Meryl Streep, Christine Baranski and Audra McDonald perform Ladies Who Lunch on a weekly basis), nothing beats the thrill of going to a live musical, play or comedy show. As someone who performed in comedy theatres across Chicago, my heart aches when I think of how many theatres will need to close and how many working actors have struggled through the past year.
This is where craft beer comes to the rescue! Two Broadway actors, Mark Aldrich and Jimmy Ludwig, saw firsthand the effect the shut down had on live entertainment industry workers. With their platform through their longtime web series The Happy Hour Guys, they partnered with Gun Hill Brewing Company to establish the Curtain Up Beer Project, which raises money for The Actors Fund.
Much like the collaborations of the past year (All Together, Black is Beautiful), The Curtain Up project is a brewing collaboration with more than fifty other breweries and counting. With a base Hazy IPA recipe from Gun Hill Brewing Company, breweries are able to tinker with the recipe to make it their own and then release it to the public. Breweries involved will donate proceeds to The Actors Fund, and can also choose local arts groups to donate to as well in order to help their direct community.
View this post on Instagram
Currently, there is no real knowledge of when theatres will be able to re-open, so The Curtain Up beer project is expected to last throughout the year, giving breweries more time to join the cause and consumers more time to buy the beer.
This also is not Aldrich and Ludwig's first stab at brewing collaborations. Previously, they had started the Broadway Brews Project in order to bring Broadway and craft beer together to raise money for charity. Before COVID-19, they had worked with different breweries to create five beers for five musicals, including Hamilton, Come From Away and Waitress.
Breweries and arts organizations that would like more information or to get involved can reach out via curtainupbeer.com or [email protected].
Featured Image Courtesy of Curtain Up Beer Project
---