No Comments
Ultimate 6er | The 94th Academy Awards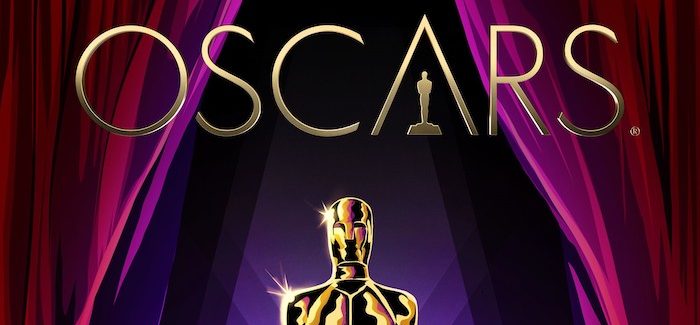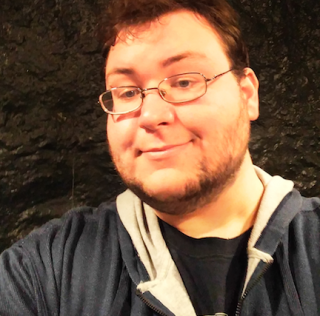 As the world of cinema returned to normalcy, the buzz and attention centered on the Academy Awards remained debatable as ever! Though if there's one lesson the industry learned from the last few years, it's that putting the biggest award hopefuls on all the streaming services is the best way to keep the attention of the people! This year's Academy Awards is a very diverse selection of films with some clear favorites, some unexpected surprises, and schismatic choices depending on which passionate film critic you talk to.
Thankfully at PorchDrinking, we don't neglect all the choices available. We want to enshrine these films with incredible experiences! So kick back and engage in the visual and brewing arts!
The Power of the Dog
Jane Campion made a triumphant return to the Oscars with The Power of the Dog, which has the most nominations of any film this year. Based on the novel of the same name, it is a tremendous multi-faceted Western where were watch hardened, volatile cowboy Phil (played by Benedict Cumberbatch) unravel as he gets tangled in the lives of his brother's new wife and stepson. The film gets better with each watch and is easily deserved every single category it was nominated for from acting to cinematography to score.
While the movie was primarily filmed in New Zealand, it screams for a beer that represents the Montana frontier. KettleHouse Brewing Co. created made Cold Smoke as a way to bring forth the powerful flavors of a scotch ale to a more smooth, approachable beverage. The smoky, malty taste matched by the coffee finish could transport anyone to a Western scene of bathing in the river or plaiting a lasso. Cold Smoke is 100% the kind of beer that would approved by Bronco Henry.
---
Don't Look Up / Dune
Denis Villeneuve's Dune broke everyone's expectations by taking an un-filmable sci-fi epic and making it a gorgeous blockbuster with genuine creative care that will likely sweep the technical Academy Awards. On the other hand, you have Adam McKay's newest modern-day satire Don't Look Up that uses a star-studded cast to make a commentary on climate change in a post-truth world. What makes the Ultimate 6er such an invigorating challenge as how can we combine the most financially successful Best Picture nominee and the most controversial, divisive choice of the year.
The word that came to mind combining the two was "spice." Dune is motivated through the apprehension and application of spice and one could say Don't Look Up's spicy sense of humor is what makes it work for so many people. Avery Brewing Co. answered the call bringing forth an acerbic, tart beer harnessing the power of ginger. Their Ginger Sour is barrel aged to to keep that puckering taste in check, but retaining its refreshing brightness. The spice must flow!
---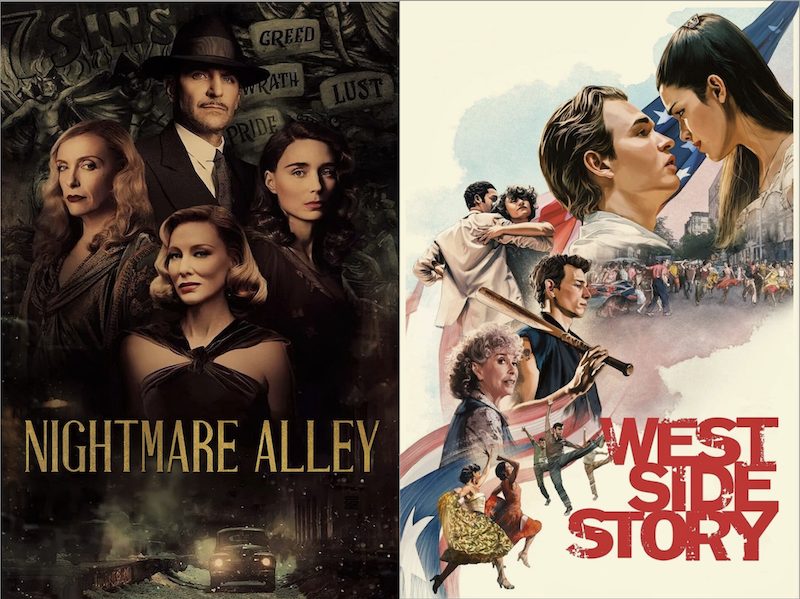 Nightmare Alley / West Side Story
Paired with: Sixpoint Brewing | Resin Imperial IPA
Nothing feels quite as Hollywood as reintroducing classics to a new generation, especially when you have master craftsman like Steven Spielberg and Guillermo Del Toro taking up the reigns. West Side Story is one of the most well-known musicals ever made, yet it refined with beautiful set pieces, direction, and new interpretations of many songs for a greater emotional impact. On the other hand, Nightmare Alley is a legendary neo-noir that goes in a more mystery-horror direction where the machinations of con-men are showcased through sumptuous costume and set design.
These adaptations scream New York and the perfect beer to step into such massive shoes is Resin IPA from Sixpoint Brewing. The iconically sticky, east coast IPA has the heft and the bittersweet profile to match these heavy hitters. For West Side Story's Shakespearean origins to Nightmare Alley's fall from grace, this is one beer that can take you through the entire ride. A beer that'll keep you cool in America.
---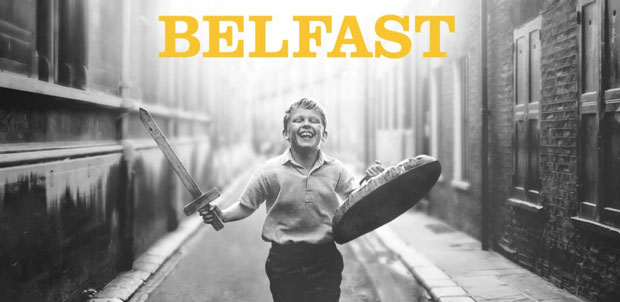 Belfast
Belfast is a personal story where a child (played by Jude Hill) lives through The Troubles with his working class Protestant family where he experiences love, lost, and dangerous conflict. It is a very personal, semi-biographic film from director Kenneth Branagh where his life felt picturesque despite the real life harshness going on at the same time. It's the perfect kind of film the Academy loves, complete with a black-and-white frame and a celebration of moving pictures as escapism.
Marshall Wharf Brewing Company's steadfast devotion to tradition inspired this pairing, using their quenchable Irish Red as a beer at any size for any occasion. The gorgeous brick-red hue evokes waves of barley followed by an underlying sweet malty aroma and flavor. A beer so fitting it's made in a town with the same name as the film! Sláinte!
---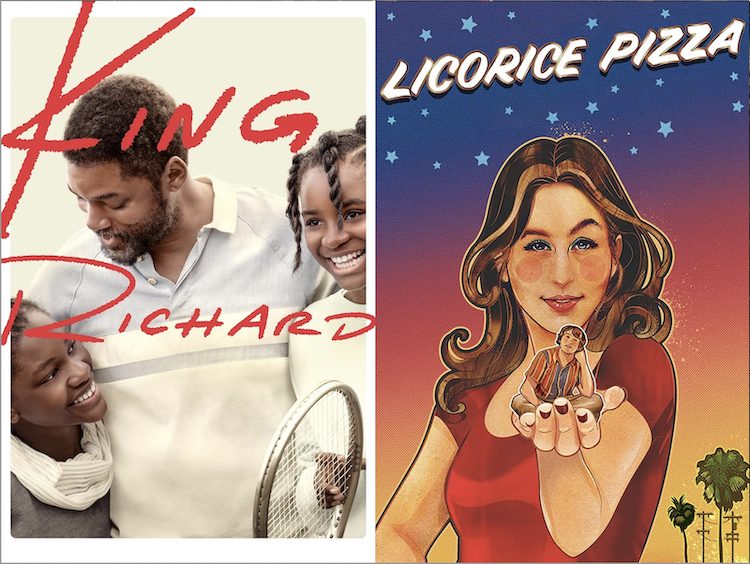 King Richard / Licorice Pizza
Paul Thomas Anderson's Licorice Pizza and Reinaldo Marcus Green's King Richard serve as love letters. One looks back fondly on the past exploring the lives of near adulthood while cruising through relationships as the world passes by and the other follows the dedication of a father who sees excellence on the horizon. What's really striking about these movies is how they distinctively capture a moment in time from the halcyon days of 1970s California to the brightness of 90s Florida.
From the heart of the San Fernando Valley comes Shadow Grove Brewing's In Search of Sunbeams, a healthy 6.3% blonde ale. The beer screams to be drunk when you need to cool off from the California sun or after a long tennis practice. For young entrepreneurs and world class athletes alike!
---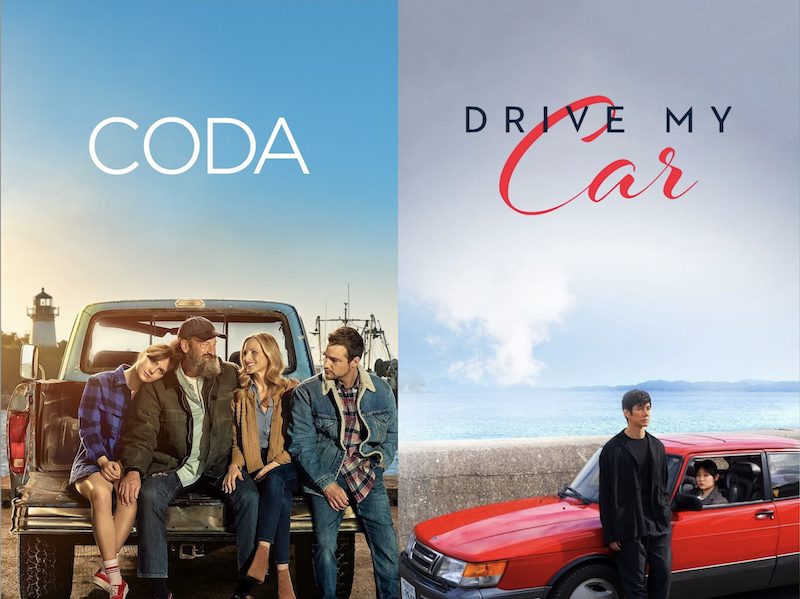 CODA / Drive My Car
Ryusuke Hamaguchi's Drive My Car and Sian Heder's CODA were two of the biggest surprises to be nominated for the Best Picture Category, the former being a Japanese three-hour exploration on grief and the later being a scrappy coming-of-age story about a child of deaf adults. What brings the two films together is the way language plays into both communication and performance, especially in their finales. CODA chooses to tell an uplifting story as singing is combined with ASL where Drive My Car showcases a stirring, multi-language version of a stage play that'll hit anyone's emotional core.
These two unexpected Oscar hits called for a very unconventional beer found all the away across the ocean. Hiroshima Hinode Lager is a lightly roasted amber lager brewed using purple ginseng and Hallertau Mittelfrueh hops for a floral, yet spicy-earthy taste. It's a very complex, yet easygoing lager that gives off a real healing, relaxing presence for long peaceful trips. There's no better collaboration between bitter and sweet for this one-of-a-kind beer!
If you've engaged with any or none of the Oscar contenders for this year, no worries! The important thing is to craft memories with the art you enjoy and that includes a tall pint of fantastic beer!
---