2 Comments
2017 GABF Route Guide | Funk, Sours & Wilds Route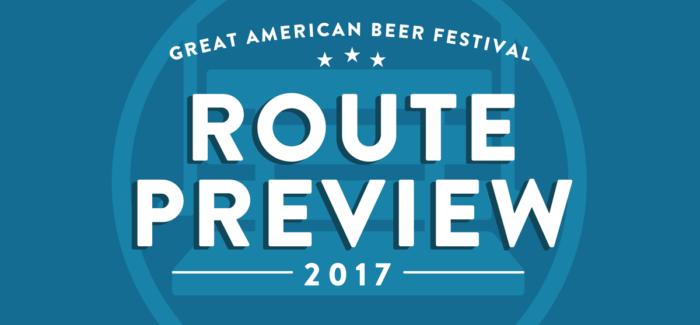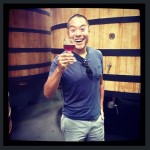 For the past month and a half our staff has been reaching out to every brewery attending the Great American Beer Festival to try to preview what they'll be bringing to the fest. As part of that research, we've sifted through that list of beers to bring you a series of themed routes to help you plan for your GABF based on various styles and flavors.
We kicked things off yesterday with a preview of the Big Beers Route. Today's route features some of the best and most intriguing wild, spontaneous, mixed fermentation, and sour beers that we know will be pouring at GABF. So pucker up, and roll out the TUMS because this route is a doozy.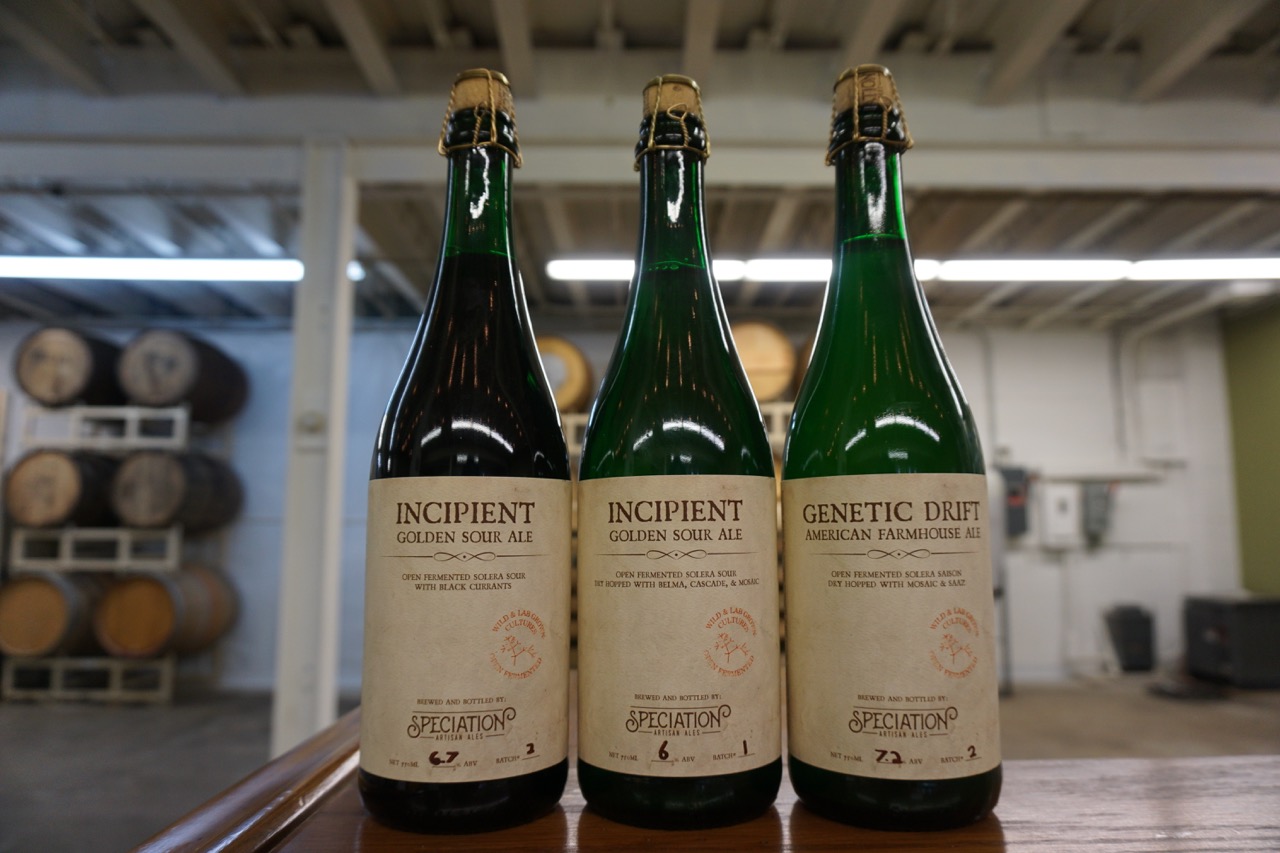 Funk, Wilds, Sours
AC Golden
Colorado Native Kriek Noir – 4 years in the making, CO Native Kriek Noir combines Palisade grown Montmorency and Bing cherries and ages the juice in wine and whiskey barrels with our house bugs for 2 years.  Bottle conditioned another 2 years for a unique all Colorado Kriek.
Allagash Brewing
Avancé – Avancé is a strong, sour ale with aromas of strawberry preserves and toasted oak. Berries and more oak continue in the flavor, which concludes with a warm, sweet finish.
Almanac Beer
Cherry Picker – Farmhouse ale aged in oak barrels with cherries
Avery Brewing 
Promiscuus –  Madeira and Port barrel-aged sour.
Baere Brewing
Mixed Berry Table Sour – Our Baere-liner Weisse aged on Blackberry and Raspberry purée. Brewed in a strip mall with love.
Black Project Spontaneous & Wild Ales
Cygnus Double Montmorency – 100% barrel fermented coolship spontaneous sour ale double fruited with whole local Montmorency cherries
Dreamland – Sour Golden Ale solera fermented using spontaneous caught microbes and yeast
Blue Owl Brewing
Professor Black – Toasted malt with a complex dark fruit and tart cherry flavor. Swanky.
Broken Compass
Chardonnay Barrel Golden – Fermented in a sour chardonnay barrel on 30 pounds of Palisade peaches and brettanomyces, this special release golden ale is slightly tart, crisp and complex. It's a very limited supply so get it while it lasts.
The Bruery
One Way or Another – Sour Tripel Aged in Oak Barrels with Oregon Marionberries and California Meyer Lemon Zest
Calicraft Brewing
Barrel Project: Raspberry Sour – A blend 3 base beers: red wine yeast fermented, brettanomyces fermented, lacto fermented. Further aging in red wine barrels. Raspberries are added to half of the barrels, while the other half of the barrels contain zinfandel pomace (spent grape skins).
Cambridge Brewing
Cor Cordium – Collaboration with Jester King, this wild saison was co-fermented with both breweries' mixed cultures, then aged on foraged Cornelian fruit and heirloom cranberries for nine months
Cape May Brewing
Turtle Gut – Subtle earthy funk, malty sweetness and sharp acidity combine to give Turtle Gut its distinctive profile.Achieved by a quick souring with Lacto before being fermented with our house Saccharomyces strain, then allowed to get funky with a hefty dose of Brett
Cascade Brewing
Sang Noir – Sang Noir is a blend of imperial red ales aged in bourbon and wine barrels for up to two years with Bing cherries. The darkest in our series of "Sang" projects, Sang Noir features flavors of dark roast malts, bourbon, black cherries and port wine.
Cellarmaker Brewing
Lost Wisdom Solera Saison – Saison with Brett Brux, Brett Drei, and Lactobacillus dry hopped with Nelson, Mosaic and Citra
City Star Brewing
Scoundrel – Sour brown ale aged in oak Cabernet wine barrels for two years. Soured with a blend of lactobacillus and pediococcus bacteria.
Council Brewing
Unbreakable Hex – Intense tropical fruit aroma and flavor with a bright acidity and juicy finish.
Beatitude Cherry – A mixed fermentation sour beer, which uses real cherries and is complex and refreshingly dry.
Crane Brewing 
Nostalgia – Nostalgia is a nod to the original saison brewing techniques. Brewed with oats, spelt, and flaked wheat in addition to malted wheat and barley. We wine barrel fermented with a mixed culture that includes locally harvest wild yeast
Crooked Stave 
Nightmare on Brett – A demonic dark sour, Nightmare on Brett takes on many facets during its transformation to the sour side. Initially aged in large oak foeders with our mixed culture of wild yeast and bacteria, this beer is then transferred to bourbon and whiskey barrels.
Destihl Brewery
Metallurgy Sour Collection – Grape – American wild ale with grapes
Dogfish Head
Remarkable Architect – Barrel-aged sour with blackberries and blueberries
Drake's Brewing
Lusu's Love Child – A collaboration beer between Drakes and Bedrock Wine Co. Two tons of Grenache grape skins were thrown on top of 12 barrels of our Flanders style sour red. Tart, jammy, with red wine accents. This beer is a bold wine/beer hybrid.
Fiction Beer Co.
Antiquarian No. 3 Golden Sour – A reserved aroma of brett derived funk and tart citrus fruit dominate while complex characteristics of stone fruit and tobacco linger in the background. A bright crisp lemon tart flavor and a dry finish make this one of our favorite sours to date!
Firestone Walker
Krieky Bones  – What began as a birthday gift, took on a life of its own.  Proprietor David Walker cornered us one day and requested a sour cherry fermented beer for his 50th birthday.  Done.
Fremont Brewing
Brett French Saison – Fermented in stainless with a French ale yeast and then bottle conditioned for 8 months with Brettanomyces, our Brett French Saison presents notes of banana, clove, orchard fruit, and pepper.
Funky Buddha
Get Pitted – Barrel-Aged Sour Ale with Cherries
Grand Teton Brewing
American Sour 2016 – American Sour 2016 is a blend of beers aged in various red wine barrels for up to 24 months.
Hermitage Brewing
Eurynome – Fresh Foeders produce strong wood flavors. This robust porter, brewed with fine ingredients from each of the 7 World Continents underwent secondary fermentation for 6 months with our house Brettanomyces.
Flower Sour – Our Flower Sour is a funky blonde ale, aged for 18-24 months in our French oak barrels and flavored with an assortment of flowers including rose, hibiscus, lavender and chamomile.
High Water Brewing
Le Petit Diablotin Barrel Aged Sour – One of our Calambic Series barrel aged sours. Fermented with Brettanomyces and soured with Lactobacillus  for one year in used wine barrels, Montmorency Cherries and Pomegranate Juice are added during the final 4 months of barrel aging.
Highland Park
Lazy Susan – Sour blond with matsumoto peaches and nectarines
Indeed Brewing
Heliotropic – Wood-aged Brett Saison first fermented with Dupont yeast, then finished with Brett Brux III and Brettanomyces Claussinii in American Oak barrels and foeders. Dry, tart, and well balanced, with moderate to high carbonation.
Jessup Family Farm
Cross Drinker: Whiskey Sour – A cocktail inspired beer consisting of a blend of American-style Strong ale aged in Wyoming Whiskey barrels and a Dark sour ale fermented with whole lemon puree.
M.I.A. Beer Co
Regressa A Mi – This Berliner Weisse fermented with guava & hibiscus will make you come back for more!
Madtree Brewing
Sequoia's Gift – Blend of a Belgian Blonde aged in red wine puncheons with Brett added and a Belgian Golden with 100% Brett primary fermentation aged in oak barrels
Modern Times Barrel House
Batch 1500 with Black Currants – We added a generous helping of black currants to this lot of Batch 1500, which combine with the existing notes of dark fruit, oak, and funky complexity to create a truly stunning ensemble.
One Million Tomorrows w/ Raspberries and Blueberries – We added these berry champions to a batch of fresh saison and fermented with our resident bugs in white wine barrels. What we ended up with is a stunningly beautiful beer boasting a deep berry character, Brett-tastic notes of hay and pepper.
New Belgium Brewing
Felix Aged in Apple Whiskey Barrels – A foeder-aged golden sour additionally aged in freshly decanted apple whiskey barrels from Leopold Bros. Distillery in Denver, CO.
Passionfruit Foeder Saison – An experimental saison brewed with passionfruit and 100% acidified in a French Oak foeder. This marks the first time we've used a base beer other than our usual base beers of Felix and Oscar.
New Image Brewing
Dyad – Sour Kombucha Ale – Dyad is a mixed culture sour ale fermented with brettanomyces and lactobacillus then blended with raw kombucha.
Oakshire Brewing
X: Tenth Anniversary Cuvee Blend – Cuvee blend of three threads of oak-aged farmhouse ale; farmhouse golden with white wine grapes, Brett table farmhouse ale, and Biere de Garde. Blended for our tenth anniversary
Our Mutual Friend Brewing
Sur Framboise – Sour Belgian wit with raspberries
pFriem Family Brewers
Pruim – pFriem's Prium is a fruit-forward Lambic-inspired ale with a modern plummy twist. Made with juicy, sweet Brooks and Italian plums from our friends at Sherwood Orchards. Rounded out by rosy hits of lavender and white spring flowers.
Ratio Beerworks
Major Nights Lime Gose – This mildly tart, mildly salty, traditional German-style wheat beer received a "dry hop" addition of nearly 400 hand zested limes. Major Nights is an explosion of unique savory flavors brought on by the use of coriander and red gold Hawaiian sea salt and hand zested limes.
Real Ale Brewing
Lux Aeterna – Our Belgian-inspired White beer was aged for 8-10 months in old oak wine barrels that had been inoculated with our favorite house culture of wild yeast and bacteria. The end result is a deliciously light sour beer marked by notes of tropical fruit, subtle
Rhinegeist
Maracuja – A Sour Ale with the addition of lively passion fruit juice, that elevates tartness with zesty tropical fruit notes.
Russian River
Beautification – 100% spontaneously fermented, then transferred to oak wine barrels where it ferments wildly and ages for a few months. The end result is a wild, spontaneously fermented blonde, sour and tasty hand-crafted beer!
Temptation – Blonde Ale aged in used Chardonnay barrels from local Sonoma County wineries for about 9 to 15 months. Medium bodied with hints of oak and Chardonnay, funky brett characteristics, with a nice, long sour finish.
Scratch Brewing
Seeds – Farmhouse ale fermented with our wild house mixed culture and brewed with hickory, juniper, and laurel seeds from our property.
Bark – Sour beer without hops made with cherry, hickory, and oak bark and fermented with our wild house mixed culture.
Leaves – Farmhouse ale fermented with our wild house mixed culture and brewed with leaves from 34 different plants and trees
Societe Brewing
The Thief – The Thief is a mixed-culture blonde ale aged with Grenache Blanc grapes.
Speciation Artisan Ales
Rhubarb Vanilla Incipient – Stainless Aged Sour with 2 lb/gallon MI grown Rhubarb and Mexican vanilla beans
Genetic Drift Batch 4 – American Wild Saison Dry Hopped w/ Belma & Saphir
Tequila BA Incipient w/ Blood Orange, Guava, Limes & Salt – Tequila BA Incipient w/ Blood Orange, Guava, Limes, & Salt
Strange Craft Beer
Cherry Kriek – Think cherry pie in a glass.
Sun King Brewing
Cherry Busy – Cherry Busey is a Flanders-style Oud Bruin Ale produced using a complex cocktail of wild yeasts and aged in a bevy of barrels. A multitude of Montmorency cherries were lovingly liberated to give the beer its tart cherry tang.
The Rare Barrel
Hyper Paradise – Golden Sour beer aged in oak barrels with mangoes and passion fruit
For Ever More – Golden sour beer aged in oak barrels with blueberries, boysenberries, cinnamon, and vanilla bean
Two Roads Brewing
Jambic – Made with Road Jam, our raspberry and lemongrass summer seasonal and then aged in oak
Upland Brewing
Sour Reserve – Sour Reserve is a tart, dry, and refreshing blond sour ale, with multiple layers of flavor by selecting premium barrels of aged sour blonde. Expect flavors of peach, cherry, wine, cider with rich aromas of lactic sourness and multiple fruity notes.
Weyerbacher Brewing
Riserva – Aging in oak barrels for more than a year gives the beer a pungent raspberry aroma, lovely red color & balancing wood character.
---