No Comments
Avanti F&B to Host Telluride Brewing's Greensky Lager Denver Release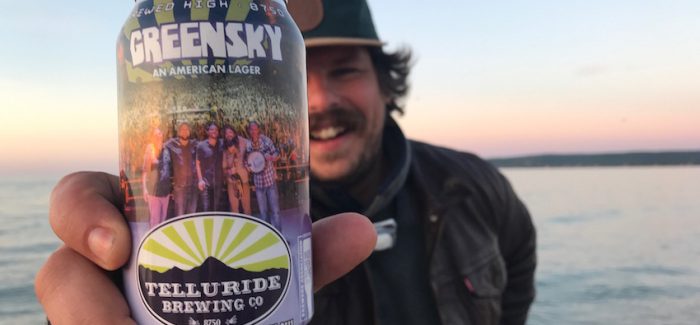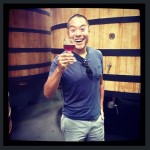 It's no secret that beer and music go hand-in-hand. In Colorado alone, breweries distinguish themselves by the music played in their taprooms, from metal at TRVE and Black Sky, punk rock at Ratio and Big Choice, jazz at Spangalang, rock at Black Shirt and bluegrass at just about every other brewery in the state… only slightly kidding. That said, when your town plays host to one of the most historic Bluegrass festivals in the nation, you're bound to have a deeper connection to pickin' and grinnin' music.
Telluride Brewing which first partnered with Greensky Bluegrass in 2014 will be kicking off their Denver launch of Greensky Lager on Tuesday, June 19 from 5-7 p.m. at Avanti's outdoor patio Wolf Bar. Greensky Lager is a crispy sessionable Lager with mild notes of Mosaic hops weighing in at an easy 5.2%, with a delicious Mosaic hop backbone.
Greensky guitarist David Bruzza first connected with the Telluride team in 2012 when he visited the taproom and soon became close with co-owners Chris Fish and Tommy Thatcher. When the band was selected to headline the 2014 Telluride Bluegrass Festival, Bruzza and Fish began working on a collaboration to celebrate the occasion.
"When I started to talk to the Greensky boys, I found that while they all love the big, bold and whacky beers, they also spend over 200 days a year on the road and wanted something more sessionable," said Fish. "Then Dave said 'What about craft PBR?' I laughed at first, but that's when Greensky Lager was born!"
To help kick off Telluride's Denver launch of Greensky Lager, Paul Hoffman, one of the members of Greensky Bluegrass will be on deck at Avanti hang out and sign cans of the beer. Avanti's American Grind will also be providing small bites for attendees as well.
Greensky American lager is now available on tap and in liquor stores throughout Denver for the first time, and Greensky Bluegrass will be performing in Denver at the Ogden Theatre on 9/21 and at Red Rocks 9/22-23.
This is a sponsored post from Avanti F&B | Cover photo by Monica Bruzza
---