No Comments
Brewery Showcase | Call to Arms Brewing Company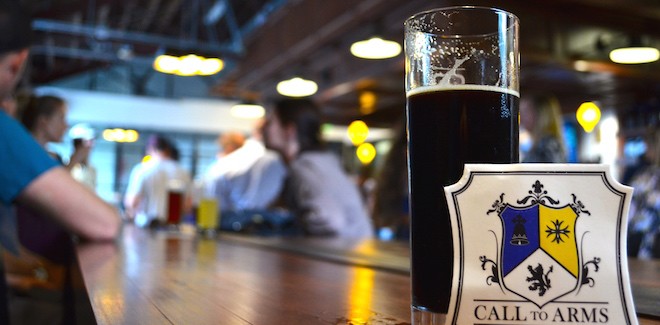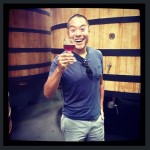 Header photo by: Jessica Wailes
Quality. Consistency. Camaraderie. These three ideals serve not only as the motto to Denver's newest neighborhood craft brewery, Call to Arms Brewing Company, but they also echo as a rallying cry to reclaim what the craft beer industry has at some times lost focus on over the past two years.
Coincidentally Call to Arms teams up three veterans of the industry in Chris Bell, Jesse Brookstein, and Jon Cross, who combine 22 years of brewing experience, 13 of which were served together at Boulder's Avery Brewing Company. With such an all-star cast of owners it should come as no surprise that Call to Arms continues the trend started earlier this year by Ratio Beerworks and Spangalang Brewery, opening strong, with the right people, doing things the right way.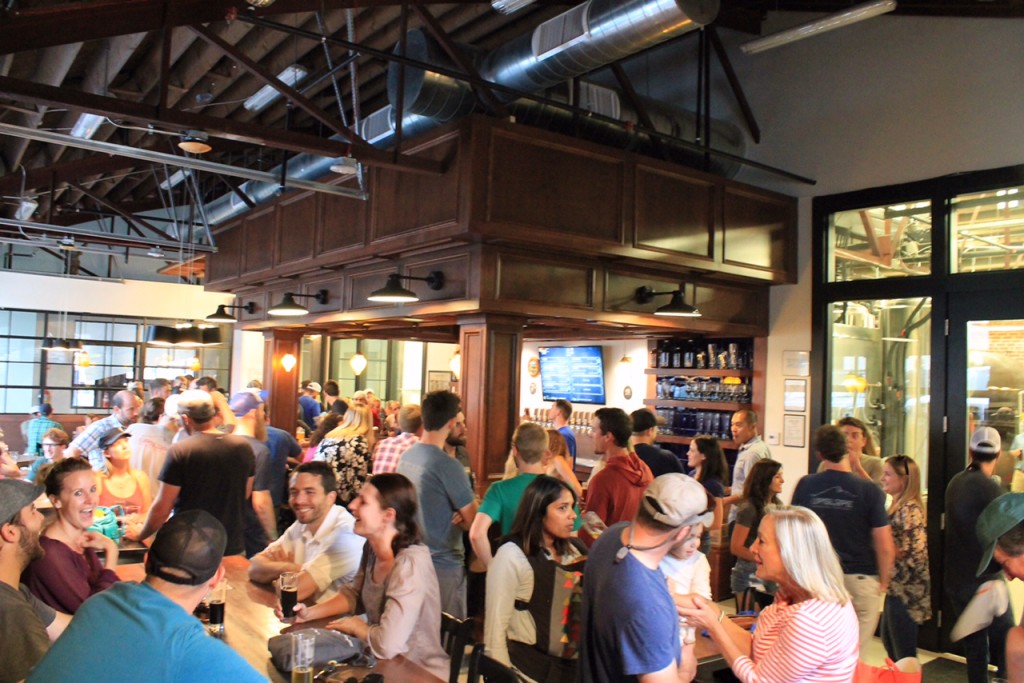 When asked why they decided to leave Avery, Jesse made it clear that they all loved their time at the Boulder-based brewery, that they learned so much about brewing, and the industry as a whole from Avery. However, Call to Arms gives them the chance to have "absolute creative freedom, that their only restraints would be their own imaginations."
This Thursday when CTA officially opens, they'll kick things off with their Clintonian Pale Ale, Oats and Hose Oatmeal Porter, Burkhalter Dunkelweizen, Amigos Borrachos Vienna Lager, Gluten Powerful Wit and Zoiglbier. If their opening tap lineup is any indicator, they'll be bringing a unique take on secondary styles (mainly German and Belgian influenced) or reviving styles that have waned in popularity.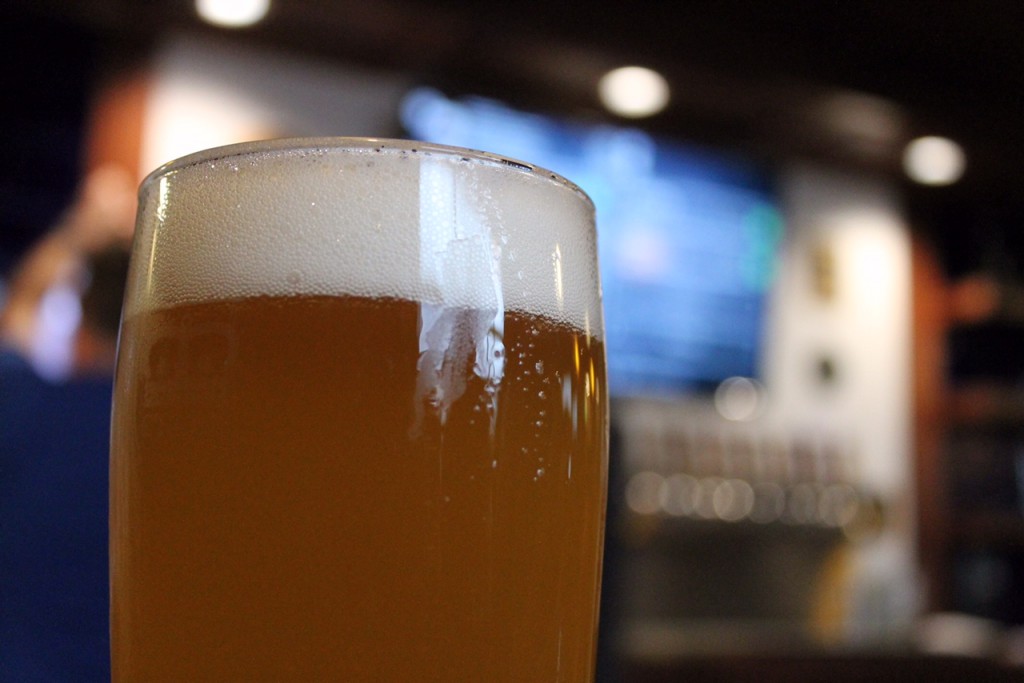 "We like the idea of having a great lager on at all times, it's the hardest style to do well because you can't hide any of its flaws, it's delicate, and it also takes much longer to brew," said Brookstein.
What really sets Call to Arms apart from the rest is their commitment to restoring the essence of community and camaraderie to the industry. Last year the brewery in planning noticed the increasing prevalence of cease & desist notices, so they decided to team up with their friends at Cannonball Creek to brew a collaboration beer on Cannonball's 7 barrel system called Peace & Assist. That tradition will continue this year as the incumbent breweries have once again teamed up and this time welcoming Beryl's Beer Co. for Peace & Assist No 2. That second iteration will be released on August 15, at noon in the Beryl's Beer Co. tap room.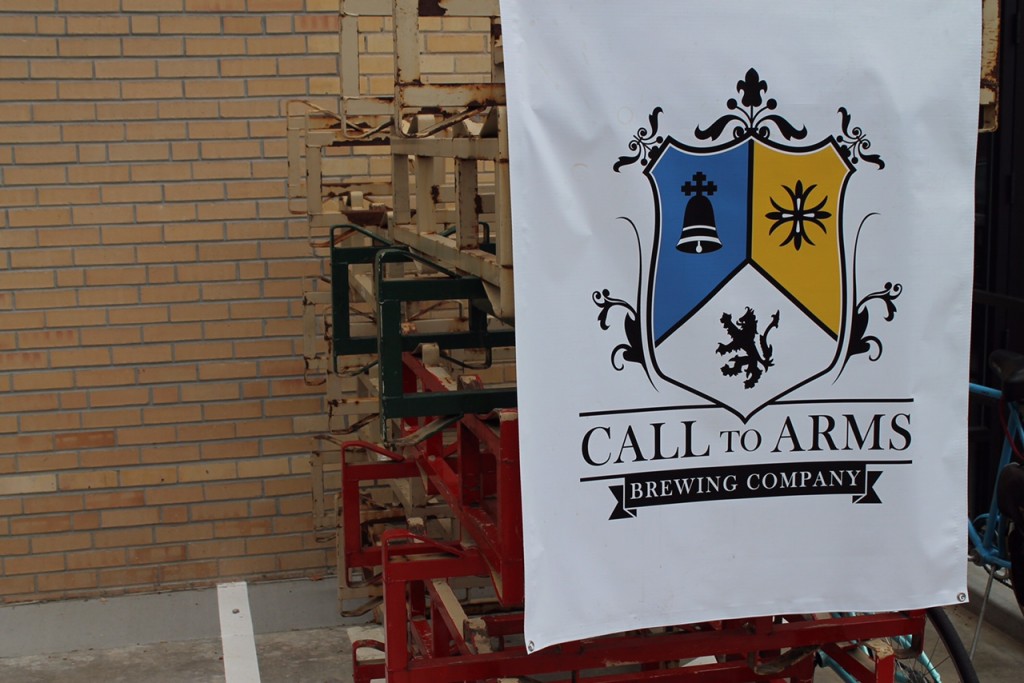 Additionally CTA has announced that in the fall of 2015, they'll be instituting a Good Samaritan Program, which aims to encourage community service with the reward of free beer, merch and the opportunity to brew with head brewer Jon Cross. Following the theme of giving back to their community, Call to Arms will also feature several locally crafted provisions including: The Real Dill, RedCamper, Elevation Organic Ketchup, Quinn Popcorn (a company Chris and Jesse worked for between Avery and CTA), Strongwater Spirits & Botanicals, and South Boulder Sauces, a company founded by fellow ex-Avery colleague, John Stringi.
Located on Tennyson Street just blocks down from Small Batch Liquors, one of the city's best craft focused bottle shops, Hops & Pie, which boasts one of the city's best tap lineups and menu of gourmet sandos and pizzas, and De Steeg Brewing which has already been brewing quality craft selections for the past two years, Call to Arms serves as the missing link to Denver's newest craft beer neighborhood. And while the Tennyson area still has a little ways to go before rivaling beer meccas like RiNo and South Broadway, the opening of Call to Arms certainly signals one giant leap forward by representing what the craft beer industry has truly needed.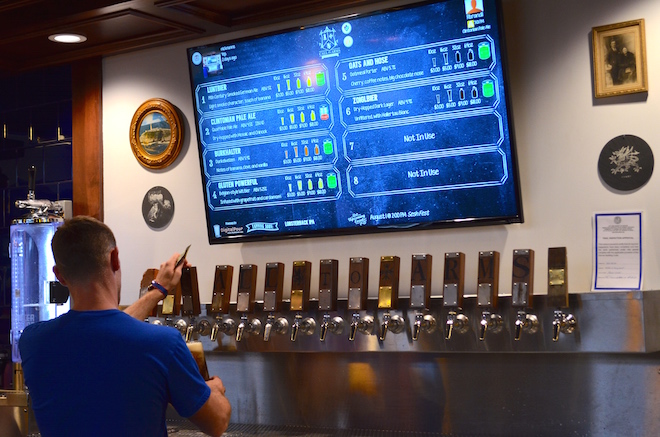 PorchDrinking staff writer, Jessica Wailes showcases Call to Arms' core lineup which will be available when they open on Thursday:
Luntbier – 14th Century Smoked German Ale
Don't let the smoke scare you on this one. It's sweet like a mesquite smoke with a light banana clove complex. It might surprise you to know that it's a light unfiltered beer resembling a witbier. In Germany this is known as a Landbier (but pronounced lunt-beer, hence it's name), a designation given to refreshing and sessionable beers, but not necessarily a specific style. This one fits the profile, and is an impressive representation of such an old style beer. Balancing smoke in a lightly malted beer is no easy task. This Luntbier is a great complimentary libation to your summer barbeques.
Clintonian – Pale Ale
Here's where your hopheads will gleefully gather. We could see on their digital draft board that this was the most popular beer of the night – the board shows the level the tapped keg is at and this one was almost empty. The Clintonian is your classic hoppy pale, hopped with Mosaic and Chinook, a perfect marriage of citrus and pine both in aroma and taste.
Burkhalter – Dunkleweizen
Sometimes dunkles will weigh you down and leave you feeling like you've eaten a loaf of bread. Not so with this one. It's amber in color, with a bit of that malty bread characteristic but lightened up with vanilla and banana notes.
Gluten Powerful – Belgian Style Wit Bier
The name really spells it out. This beer is a mouthful, even more so than their Dunkle. It's incredibly rich with a spicy citrus finish of the grapefruit cardamom variety, that leaves you wanting more. It's nice to see them embracing the gluten head on.
Oats and Hose – Oatmeal Porter
This silky smooth Oatmeal Porter is a dream. It surprisingly smells like a salty pretzel drizzled with chocolate, in the best way possible. You will want to devour this beer.
Zoiglbier – Dry hopped Dark Lager
One of the more traditional German styles of beer, Zoiglbier is similar to a Kellerbier, and you'd be hard-pressed to find this style outside of Bavaria. Yet, here it is brewed to perfection at Call to Arms. It is lower on carbonation and has an inviting dark color without being heavy or overly malted. It has a pleasing earthy and mineral taste well balanced by the subtle floral and fruity Hallertau Blanc dry hopping. Its low ABV and high quaffability means you'll be getting refills on this one.
Pro Tip: Yes, CTABC opens with a unique lineup but keep an eye on these guys to kick it up a notch further. When you enter the brewery and look to your left you'll see a reclaimed dairy tank that will house their koelschip for spontaneous fermentation. And for those who like their beers a little funky, you'll know this can only lead to MORE awesome.
*Yes, I misspelled koelschip on the first draft, it was 1 a.m. deal with it, ya turds 😉
4526 Tennyson St.
Denver, CO 80212
Capacity: 10 Barrel Brewhouse
Hours of Operation:
Monday-Wednesday 3pm – 10pm
Thursday 3pm – 10pm
Friday-Saturday 12pm – 11pm
Sunday 12am – 9 pm
---