No Comments
Roundtable Discussion | Fire Back at Bud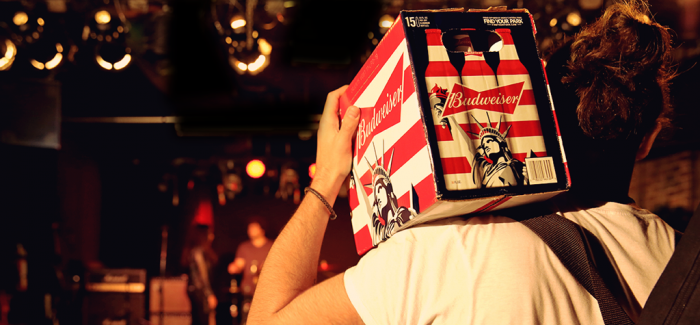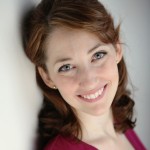 We try to keep things pretty positive around here. We love the friendship and camaraderie that is a hallmark of the craft brewing community. We want to lift people up for their strengths, applaud their efforts, and rejoice in the great unifier that is beer. That is, until things get hostile.
Budweiser fired another shot at craft beer this week with the following tweet.
We're not taking it sitting down. We think our captions are a more accurate depiction of what happens when someone walks in with a case of Bud Heavy.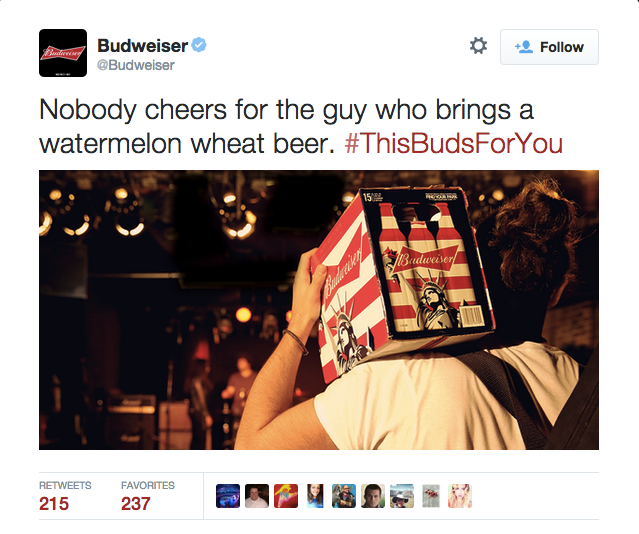 ---
Budweiser, beer of choice when the keg runs dry and 2/3 of your party is underage. #removenofromyourvocab
---
Not everyone understands the irony of drinking from a Belgian-owned beer from an American flag bottle #dontthinkjustdrink
---
#thegoodstuffisinthefridge
---
How to keep people away from the good stuff! #hiddentreasures
---
*fist bumps Brady*
---
Brady, it's not Belgian, it's Brazilian. Small Brazilian firm bought the Belgian firm before using their funds in a hostile take over of of A&B. 'MERICA, South 'Merica that is.
"Budweiser, putting the 'no' back into your vocabulary!" [see what I did there?! It's BOGO night at the improv!]
---
AB: Too tone deaf to give a shit #upforwhatever
---
Bwhahaha
---
Nobody cheers for the guy who pays to have a squad then burns everyone in it. "Thanks for the craft bands… ya dicks."
---
Hey, at least we haven't released a racist ad this year. #BabySteps
---
#overallsareover said no Bud Drinker ever.
---
"I had just split with my wife and had been drinking that day from 8am until I was arrested at about 11pm. I was very drunk and had been drinking Budweiser and Aftershocks all day." #RealCustomerQuotes
Source
---
Nobody cheers for the willfully ignorant. #ThisBudsforYou
---
Then you're going to the wrong parties, Bud. Guess no one invites you to the better ones…
---
#KeepYourBuds
---
#WithBudsLikeThisWhoNeedsEnemies
---
Showing up to a party with Budweiser is the equivalent of showing up to a wedding in a tuxedo t-shirt and jeans. #ThisBudsForThoseWillingToPutForthTheMinimumEffort
---
"Enjoy the number of fucks we give about our marketing department's decisions"
---
"That's cute. I remember when I had my first beer." – Nighthawk

---