No Comments
Roundtable Discussion | Session Beers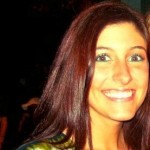 Session beers seem to be the next big trend in craft beer, so we asked the PorchDrinking staff to offer up their favorites!
---
Emergency Drinking Beer by Wild Heaven. Perfect for College Game Day and/or NFL Sunday…and (obviously) the Zombie Apocalypse.

---
Firestone Walker's Easy Jack is usually my favorite session beer. It's hoppy enough to scratch the IPA itch while also being super light and crisp making it so crushable. In a perfect world, I would just drink Jester King's Le Petit Prince instead of water.
---
Evil Twin's Bikini Beer is my favorite. The lowest ABV than any other session I know and more flavor than most too! At 2.7%, you gotta be really determined to get tipsy off these…
---
Founders' All Day Session IPA is dynamite. I could drink it any day of the week.
---
There are a lot of great session beers out there. Stone's To Go IPA is one of my favorites, along with Ska's Rudie, Oskar Blues' Pinner and New Belgium's Slow Ride. All of them are very different and really refreshing.
---
I've been really loving Notch Brewing's Session Pils. It's such a simple beer but has some great depth and it's extremely easy to drink. Sadly it's only available in New England at the moment. Similarly my beer of the summer has been Ratio Beerwork's Domestica, another classically simple beer with great depth. Both would be perfect for mowing the grass or for a post run drink!
---
Amen to Founder's All Day. We grab as many as possible each time we are at the grocery, out of fear that it will never return. Ballast Point Even Keel rocks — and yes, Pinner is stellar too! Goodness, I love sessions.
---
Uinta Brewing's 801 Pilsner is go to in our house. I agree Tristan, the pils is simple yet there is something interesting going on.
---
I'd say my favorite session brewski is the Jalapeno Cream Ale by Wasatch. Filling the growlers or crowlers, the fresh smell is insane. The minimal after-heat it leaves on the back of your throat is perfect. Don't get it confused with a chili beer that wastes your taste buds. All around, Chris and I could drink it any time of the day, or year! It's absolutely delicious!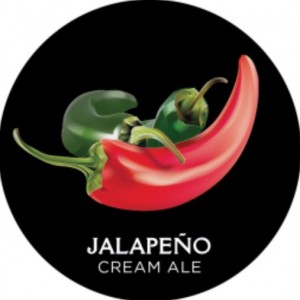 ---
Rudie from Ska for its clean and most-crushable presence that is not devoid of a great balance of hops and grains, Pinner from Oskar Blues for its hop-packing prowess (this thing smells oh so good) and Hellion from Trve Brewing for its pleasant approach to the table beer style – not too hoppy, not too malty – just that good-good!!!
---