No Comments
Funkwerks | Pineapple Provincial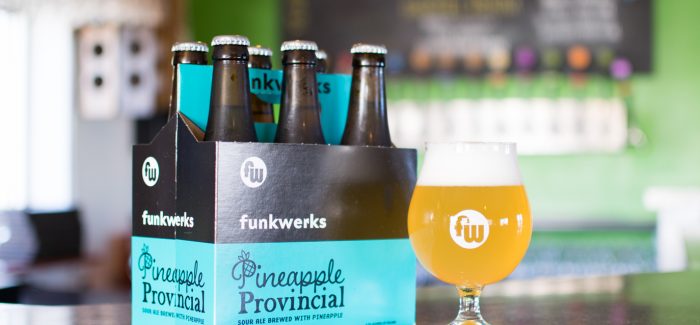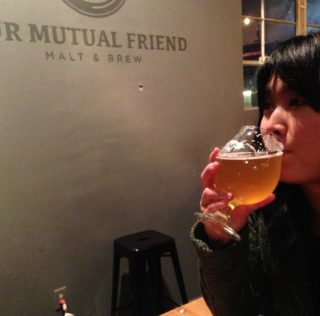 Here in Colorado, it's the beginning of the season for patio sitting, flip flop wearing, and summer time imbibing. The abundance of sunshine has got me in vacation mode and not just any kind of vacation mode—the kind where you sink your toes in the sand and smell the salt in the air. Sadly, I won't be embarking on such a vacation anytime soon but Funkwerk's Pineapple Provincial, paired with a tiny umbrella, will take you on a tropical vacation one delicious sip at at time.
Located in an area called Brewery Row in Fort Collins where you may recognize a few names like New Belgium Brewing and Odell Brewing, Funkwerks is unassumingly nestled near the old Fort Collins airport on Lincoln Ave. Don't let the small taproom fool you, though—Funkwerks is an award-winning Fort Collins staple that continues to produce outstanding beer. While saisons are their specialty, Funkwerks has released a variety of other Belgian styles, small batch barrel aged beers, and sours and their innovation has yet to plateau (case in point: Funkwerks was among the World Beer Cup gold medal winners for their Oud Bruin, a beer that they produce only once a year).
Among the Provincial series, Funkwerks has also released Apricot Provincial, Blueberry Provincial, Dry Hopped Provincial and the 2014 GABF gold medal winning Raspberry Provincial. The brewery released Pineapple Provincial last year as a seasonal; the crowd-pleasing sour ale was so popular that Funkwerks brought it back this year as a core beer.
ABV: 4.2%
https://www.instagram.com/p/BiZ5Ka-DDx-/?taken-by=funkwerks
According to Francesca Dreith, marketing coordinator at Funkwerks, 924 lbs of pineapple puree was added per 60 barrel batch. Thus there's no surprise that this beer has obvious notes of tropical pineapple and a little bit of lemon zest.  Light in body, Pineapple Provincial is a super juicy and tart fruit-forward beer that's not overly sweet but instead has a dry after-taste that invites you take sip upon sip, reminiscent of a crushable champagne beer. This quick souring beer, the brewery utilizes a 24 hour warm souring technique using Lactobacillus in the wort, has some complexity and funk.
So dear readers, if you are experiencing some serious tropical beach wanderlust, grab a 6-pack of Funkwerks' Pineapple Provincial and let your mind escape to a tropical paradise.
---