No Comments
Coco Loco Porter | NoDa Brewing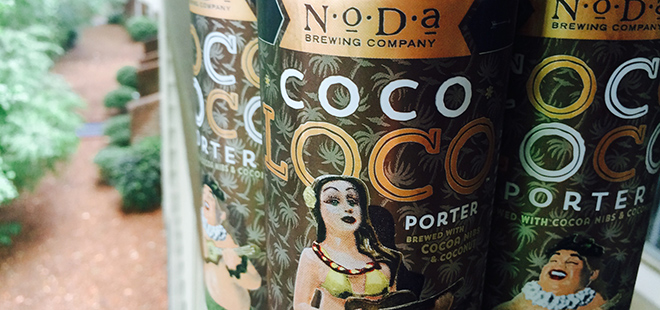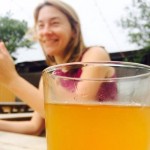 6.2% ABV
Newly-anointed craft beer drinkers sometimes think there are rules as to when you can drink a beer: Quads are only for Christmas! No zingy hefes if snow is on the ground!
I'm here to tell you there are no rules. You can drink whatever you want, no matter what time of year — and it's always the season for Coco Loco Porter from Charlotte's NoDa Brewing.
Coco Loco, at 6.2% ABV, is part of NoDa's year-round brews.
Poured from a can for this particular article, the deep brown Coco Loco smoothly fills your glass, forming a gorgeous, thick tan head at the top.
At first sniff, wonderful and somewhat sinful notes of cocoa fill your nose. A light hint of toasty character sneaks into the aroma, too.
That cocoa and malt scent carries through to the flavor, hitting your tongue with the smooth taste of chocolate and brown malts. A ribbon of coconut flavor joins in the mix adding a delightful, not at all overpowering finish. (I'm not always a big fan of coconut flavored things, but after trying this beer, I think NoDa's brewers could teach a seminar on how to get that mix right!)
https://instagram.com/p/vi2HBHibic/?taken-by=nodabrewing
The mouthfeel is smooth, without being heavy, which is part of the reason you'll want Coco Loco poolside in the summer or fireside in the winter.
You can grab Coco Loco anytime of the year, both on draught and in 16 oz. cans in and around Charlotte.
NoDa Brewing
2229 N. Davidson Street
Charlotte, NC 28205
---