No Comments
PorchDrinking's Weekly Denver Beer Beat | May 1, 2019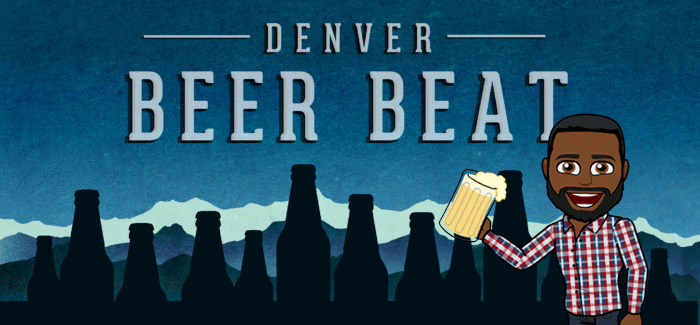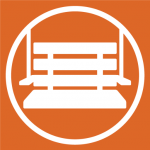 The Denver Beer Beat is a weekly roundup of brewery openings, special tappings, firkins and one-off batches, bottle releases, dinners, pairings, and more happening in the Front Range and beyond. Be sure to check in each Wednesday to discover anything and everything happening around Colorado's beer scene. Now let's get to this week's can't miss beer events.
Wednesday, May 1
Horse and Dragon 5th Anniversary @ Horse and Dragon Brewing Company (Fort Collins) – 124 Racquette Dr, Fort Collins,CO
Date/ Time: Wednesday, May 1 from 12:00pm– 6:00pm
Details:  Stop by on May 1 to help us celebrate 5 years of serving fresh, tasty craft beer at the Tasting Room! We'll have 5 Cheers Russian Imperial Stout (our collab with The Mayor of Old Town & Falling Rock Tap House), Proper Nouns Pale Ale (our collab with Troubadour Maltings, which is celebrating 4 years this same week), complimentary glassware (while supplies last), and GrandmaCo's Sugar Cookies.
Bring in your original, "I helped open Horse & Dragon" pint glass and we'll happily buy you a beer to put in it!
Many thanks to the folks who've supported us this first 5 years!
(Anniversary)
---

Shorter Nights, Lager Days! @ Wild Woods Brewery (Boulder) – 5460 Conestoga Ct, Boulder, CO
Date/ Time: Wednesday, May 1- Thursday, May 30 from 4:00pm– 9:00pm
Details: 5th Annual Shorter Nights, Lager Days – A month long celebration of traditional and experimental lagers! Weekly beer releases, keep the lager glass special, live music, food trucks, & trivia!
Event/Lager Lineup:
Wed, May 1st: Maibock, Peppercorn Pilsner, Japanese Rice Lager
Thurs, May 2nd: Cellared Doppelbock + Food Truck: The Vegetable Express
Fri, May 3rd: Live Music from Miles Perry & Dave Pullins of Caribou Mountain Collective (6:30-8:30pm) + Food Truck: Bandar Mediterranean
Sat, May 4th: Agave Lime Mexican Lager (draft & bomber release) + Cask Agave Lime Mexican Lager with Watermelon + Micheladas + Food Truck: Zeal serving fresh tacos, tostones with tomatillo salsa, black beans and salsa rachera
Thurs, May 9th: India Pale Lager (IPL) + Hammer's Trivia + Food Truck: The Vegetable Express
Tues, May 14th: Vienna Lager
Thurs, May 16th: Imperial Pilsner
Sat, May 18th: Boysenberry Helles + Live Music from RAVINWOLF
Tues, May 21st: Cask Keller Pils
Thurs, May 23rd: Dark Czech Lager
Thurs, May 30th: Cellared Imperial Yamtoberfest
Put your sunglasses on and get ready to drink right into summer!
(Festivals and Special Events)
---
Thursday, May 2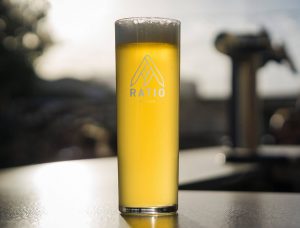 No Shade Pilsner Release @ Ratio Beerworks (Denver) – 2920 Larimer St, Denver, CO
Date/ Time: Thursday, May 2 from 12:00pm– 12:00am
Details: Let go of all pretense and return to simplicity. No Shade is light, dry, traditional German-style Pilsner that goes down easy at a bbq, summer park potluck, or pre-show tailgate.
Kick back, relax, and enjoy this no-frills summer classic, featuring Pilsner malts from local Proximity Malt and traditional Hallertau Mittelfrüh German hops for a crisp, clean, finish.
Join Ratio Beerworks on Thursday, May 2 at Noon for the release of No Shade Pilsner.
(Firkins/Casks/Special Tappings/New Tappings)
---
Friday, May 3
Cucumber Hibiscus Sour @ Avery Brewing Company (Boulder) – 4910 Nautilus Ct N, Boulder, CO
Date/ Time: Friday, May 3 to Sunday, May 5 from 11:30am– 10:00pm
Details: This cooling sour ale is abundantly drinkable, with refreshing organic cucumber juice and organic hibiscus petals, aged in oak barrels. Available nationally in 16oz cans!
We never forgot the magic of fresh cucumber juice when it hit a barrel of beautiful sour ale (we love you, Scarlata!). We hope you'll love this latest addition to our Barrel-Aged 16ers as much as we do
(Bottle/Can Release)
---
Date/ Time: Friday, May 3 from 12:00pm– 10:00pm
Details: Join us for the kick off of First Fridays on Tennyson! We will be tapping Blackberry Smoke! A kettle sour loaded with Blackberry Puree and a hint of lemon peel. Coming in at a 4.3% ABV this purple beauty is sure to please your taste buds! We will also be joined by THE SIGNTOLOGIST showing off some of his unique street sign art! El Turkito Food Truck will also be here serving up their delicious food!
(Festivals and Special Events)
---

Mockerita Bottle Release @ Mockery Brewing (Denver) – 3501 Delgany St, Denver, CO
Date/ Time: Friday, May 3 from 3:00pm– 10:00pm
Details: It's back and just in time for your Cinco de Mayo festivities!
"Mockerita" is our Tequila Barrel Aged Golden Sour with Strawberries!
We also have our May First Friday event going on with artist Drew Button of D.B. Ink // Art + Graphic Design. He will be on site from 6-9pm to visit and talk about his work.
(Bottle/Can Release)
---
Hazy Fri(Yay) @ WestFax Brewing Company (Lakewood) – 6733 W Colfax Ave, Lakewood, CO
Date/ Time: Friday, May 3 from 3:00pm– 10:00pm
Details: Turn Friday into Fri(Yay) with this Hazy beer day at WestFax! This will consist of fruited variants of both Urban Lumberjack & Spirit Animal Hazy IPAs. We'll also have a limited run of these beers (standard versions) in 16oz/4-packs. Enjoy a mango fruited version of Urban Lumberjack and a Passion fruit version of Spirit Animal (only 1 keg of each). Not available to-go. Come get your haze on with us Friday 5/3!
(Bottle/Can Release)
---
Date/ Time: Friday, May 3- Sunday, May 5 from 12:00pm– 11:00pm
Details:It's officially Slush season, time to crush some fruit! 🍊🍋
We've decided to bring back some of our classic and favorite Slush variants, as well as put a new twist on some variants for the slushy machine.
𝐁𝐥𝐨𝐨𝐝 𝐎𝐫𝐚𝐧𝐠𝐞 𝐒𝐥𝐮𝐬𝐡, which combines our kettle sour base with whole fruit blood orange purée. Blood Orange Slush is sweet and sour, tart and fruity, and packs a huge blood orange aroma and flavor.
𝐋𝐞𝐦𝐨𝐧 𝐋𝐢𝐦𝐞𝐚𝐝𝐞 𝐒𝐥𝐮𝐬𝐡, which was one of our most popular frozen Slush variants last year. So, we're bringing it back as a canned, non-frozen variant for you to take home. Lemon and lime is a crowd favorite in its citrus forward, slightly-tart, and incredibly refreshing simplicity. Lemon Limeade Slush is made by combining our kettle sour base with whole fruit puréed lemons and limes.
𝐅𝐑𝐎𝐙𝐄𝐍 𝐏𝐮𝐫𝐩𝐥𝐞 𝐒𝐥𝐮𝐬𝐡 is a glass of childhood nostalgia. We combined Grape Kool-Aid and our kettle sour base into the slushy machine to create a sweet and sour grape slushy that is perfect for relaxing on the patio while the train passes by.
𝐅𝐑𝐎𝐙𝐄𝐍 𝐋𝐞𝐦𝐨𝐧 𝐋𝐢𝐦𝐞𝐚𝐝𝐞 𝐒𝐥𝐮𝐬𝐡 𝐅𝐑𝐄𝐄𝐙𝐄 is something we've been wanting to experiment with since last year. We've taken our Lemon Limeade Slush variant and added heavy handed doses of lactose and vanilla, then combined them all in the slushy machine. Lemon Limeade Slush FREEZE is Colorado's first-ever sour beer ice cream freeze.
𝐓𝐋;𝐃𝐑:
Blood Orange Slush
Lemon Limeade Slush
FROZEN Purple Slush
FROZEN Lemon Limeade Slush with Lactose and Vanilla
(Bottle/Can Release)
---
Saturday, May 4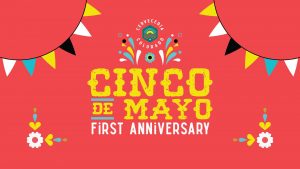 Cinco de Mayo First Anniversary Fiesta @ Cerveceria Colorado (Denver) – 1635 Platte St, Denver, CO
Date/ Time: Saturday, May 4 from 11:00am-8:00pm
Details: Los invitamos to our birthday and Cinco de Mayo fiesta!
¡Amigos Cerveceria Colorado is 1 year old!
Please join us as we celebrate 1 year since our doors opened to this amazing community and started to honor the traditions, cuisine, and culture of Mexico through craft cervezas. On May 4th, we welcome one and all to our first anniversary celebración!
To celebrate our cumpleaños we will be releasing:
Specialty Señor Piña Colada Crowler Release
Anniversary Cerveza – Tequila Barrel Aged Imperial Poblano Pils
Limited Edition "Bridges Not Walls" glass
We'll be celebrating with Mexican games, Mexican food trucks, a tres leches cake, street corn, churros, piñata smashing and a photo booth.
We hope to see you on Saturday May 4th, bring your amigos, familia and neighbors. ¡Y que empiecen las celebraciones!
(Anniversary)
---
Tributary Aged Wild Sour @ New Terrain Brewing Company (Golden) – 16401 Table Mountain Pkwy, Golden, CO
Date/ Time: Saturday, May 4 from 11:00am-8:00pm
Details: We've been aging a Wild Brett Sour for 14 months now and it's time to liberate it! Join us as we release the first of our Terminus Barrel Series Sours, Tributary Aged on Tart Cherries!
(Bottle/Can)
---
City Star 7th Anniversary Hootenanny @ City Star Brewing (Berthoud) – 321 Mountain Ave, Berthoud, CO
Date/ Time: Saturday, May 4 from 12:00pm-10:00pm
Details: City Star is turning SEVEN and we are celebrating with live music all day, TWO food trucks, the launch of our deputy mug club program, beer releases, $10 commemorative t-shirts, free beers … and cupcakes from Rise!
12pm Beer Releases: Granatum – Sour BA Pomegranate Kölsch, Salud – Watermelon Tajín Wheat
12pm Food Trucks: Ohana Eatery and Nacho Mama's Tacos
2pm Music: The Seers
6pm Cupcake Toast
7pm Music: Wood Belly
During the Hootenanny check-in or share a selfie on Facebook or Instagram with hashtag #CityStarIs7 and show your beertender. The first 50 check-ins receive a FREE BEER! 🙌🍻
(Anniversary)
---
Imperial Pulque Release @ Dos Luces (Denver) – 1236 South Broadway, Denver, CO
Date/ Time: Saturday, May 4 from 12:00pm-10:00pm
Details: Join us for a weekend of celebration in honor of the Victory at the Battle of Puebla (May 3-5). While we'll be celebrating all weekend long, the official party will be begin at noon on Saturday, May 4, with our second ever bottle release, an Imperial Pulque.
This year, Dos Luces is celebrating the Victory of the Battle of Puebla—the original celebration that has evolved into the Cinco de Mayo we know today—with our second ever bottle release, Moctezuma III.
The story of Moctezuma is one of inspired creation and tragic destruction. Moctezuma I grew the Aztec Empire beyond the imagination, to the vibrant shores of the "Sea of the Sky". Moctezuma II outdid his namesake and brought the Empire's reach to its absolute peak, before it was shattered by the brutal waves of history.
We honor the two previous Moctezumas with our own "Imperial" Pulque. In the spirit of creation, we let the flavors of the maguey reach their fermented zenith, achieving a deep tartness and complexity that is then enhanced by time within tequila barrels. At 8% ABV, Moctezuma has aromas of apricot, vanilla, and white pepper bring complexity to the tart and sweet flavors. Taste a different history, a flavorful potential that aims to reach beyond the sea and the sky.
Moctezuma III will be released at noon on May 4 as part of the Battle of Puebla weekend celebrations, on tap with a limited numbers of bottles available simultaneously (bottle purchases on release day will include a 5oz taster). Limit 2 bottles per person.
The Battle of Puebla took place on May 5, 1862, near Puebla City during the Second French intervention in Mexico. The battle ended in a victory for the Mexican Army over the occupying French soldiers. Though the French eventually bested the Mexicans in subsequent battles, the Mexican victory at Puebla against a larger and better-equipped French army provided a significant boost in morale for the Mexican army, while also slowing the French army's advance towards Mexico City.
Dos Luces will be celebrating the victory at the Battle of Puebla throughout the weekend of May 3-5, with pop-up food options courtesy of El Turkito Food Truck, music, and lots of Pulque to go around.
(Bottle/Can)
---
Shirtless Putin Nuzzling with Dolphins @ Call to Arms Brewing Company (Denver) – 4526 Tennyson St, Denver, CO
Date/ Time: Saturday, May 4 from 12:00pm-11:00pm
Details: Shirtless Putin Nuzzling with Dolphins returns! We are stoked to announce the annual tapping and bottle release of the third batch of our Bourbon Barrel-Aged Imperial Baltic Porter with Coffee, which marks the the 19th installment of the CTA Carriage House Series!
A true Baltic Porter, this decadent dark lager was brewed with Czech Pils yeast and eight different malts, along with the addition of Chinook hops. It was then aged in Breckenridge Distillery bourbon barrels, and to add even more complexity, we added Sweet Bloom Coffee Roasters Hometown Blend as the finishing touch. Finishing at 11.4% ABV, the resulting brew offers flavors of subtle oak, vanilla, marshmallow, and chocolate covered cherries.
Adding to the unique and local nature of this release, the label artwork was designed, hand-illustrated, AND hand screen-printed by the incredibly talented local artist Jake Rathkamp of The Graphite Club, who will also be screen-printing a limited amount of custom t-shirts with the label design. These will be for sale at the release for $22 each. Stay tuned in to our social media leading up to the release for sneak peeks!
'Shirtless Putin Nuzzling with Dolphins' will be released on Saturday, May 4th at High Noon. 375mL bottles available // $12 each. It will also be available on tap. See you there!
(Bottle/Can)
---
Never Tell Me the Odds Derby Party @ Epic Brewing Company (Denver) – 001 Walnut St, Denver, CO
Date/ Time: Saturday, May 4 from 12:00pm-11:00pm
Details: Never Tell Me The Odds! Celebrate horse racing, big hats, and The Force. Watch the Derby, and check out our Mint Sour. We're having a photobooth contest: the best Kentucky Derby attire and/or Star Wars costume photo strip wins! $5 for the photostrip, give a copy to your bartender, and the winner gets 1 Free Growler Fill a Month for a Year and a VIP Tour (two beers included per person)!
(Festivals and Special Events)
---
Dom Puppignon Brut IPA with White Grapes @ Alpine Dog Brewing Company (Denver) – 1505 Ogden St, Denver, CO
Date/ Time: Saturday, May 4 from 12:00pm-11:00pm
Details: Our newest beer and newest style is being released! We brewed a Brut IPA with Gewurztraminer grape juice and loads of Azacca, El Dorado and Citra Hops! This beer's final gravity is below the density of water! Meaning its super dry, crisp, and refreshing with low bitterness and notes of white grape, lychee, stone fruit, melon and citrus. and yes, it's called Dom Puppignon ("Pup-ignon")!
Bada Bing Food Truck – Denver will be here with tacos guey!
(Firkins/Casks/Special Tappings/New Tappings)
---
3 Superheros Walk Into a Brewery @ Odyssey Beerwerks (Arvada) – 5535 W 56th Ave, Ste 107, Arvada, CO
Date/ Time: Saturday, May 4 from 2:00pm-11:00pm
Details: 3 SUPERHEROES WALK INTO A BREWERY –
Collaboration Beer with Odyssey Beerwerks, Odd13 Brewing, and Cannonball Creek Brewing Company
RELEASE DATE: Saturday 5/4/19 – On Draft and in Cans!
Plus Free Comics to hand out!
Three breweries with a love of comics came together to save the world with beer (and free comics). Brewed to celebrate Free Comic Book Day on SATURDAY 5/4/19, this pale ale is loaded with Amarillo, Galaxy, and Sabro hops. ABV 5.6%
CANNONBALL CREEK, ODYSSEY, and ODD13 would like to thank the Beer Attorney for making this happen!
(Firkins/Casks/Special Tappings/New Tappings)
---
Crawfish Boil and Summer Concert Series @ Bruz Beers (Denver) – 675 West 67th Avenue ##100, Denver, CO
Date/ Time: Saturday, May 4 from 3:00am-5:00pm
Details: THERE ARE NO TICKETS REQUIRED TO ATTEND THE FESTIVITIES – YOU ONLY NEED A TICKET IF YOU WANT TO EAT CRAWFISH!
Midtown Summer Concert Series will provide LIVE MUSIC all day!
Crawfish provided by Crescent City Connection.
*One ticket gets you 1lb of crawfish with accompaniments – corn, potatoes & sausage.
**THIS IS A FUNDRAISER – Please select the crawfish & contribution ticket if you'd like to contribute to families of fallen firefighters & police officers via Adams County Fire Department.
**There is also a direct contribution option in the ticketing.
Bruz is Denver's artisanal brewery dedicated to brewing traditional Belgian-style beers and innovative Belgian-inspired brews. They pair very well with Louisiana-sourced, hot, boiled crawfish. This is a family & dog friendly event. We hope to see you there.
(Festivals and Special Events)
---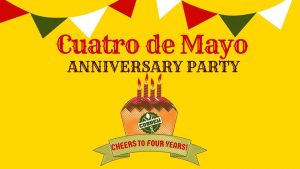 CO-Brew's Fourth Anniversary  @ CO- Brew (Denver) – 1133 N Broadway, Denver, CO
Date/ Time: Saturday, May 4 from 2:00pm-5:00pm
Details: Party like it's Cinco de Mayo for our fourth anniversary party! The employee beer competition returns. We'll have a nacho bar, pinatas, and our biggest sale of the year! The One and Only Jon Ham brings the music with special guest Will Brant starting at 2:00pm.
(Anniversary)
---
German Night and Maibock Release @ Prost Brewing Company (Denver) – 2540 19th St, Denver, CO
Date/ Time: Saturday, May 4 from 4:00pm-11:50pm
Details: The Maibock is back! Come help us celebrate the release of this spring favorite at our taproom. Bock beers have traditionally been brewed for special occasions (hence their higher alcohol percentage), so in true fashion Prost will be throwing this release party the same day as our May German night as a celebration to kickoff the season! The party will include:
– 2pm Maibock tapping
– Live music from 4-7
– Food truck
-$10 liters of our core beer
– lots of fun!
The Polkanauts will be playing live music starting at 4.
Traditional German outfits suggested, but not required.
This is an all ages, free event!
(Festivals and Special Events)
---
Sunday, May 5

Date/ Time: Sunday, May 5 to Monday, May, 6 from 12:00pm-8:00pm
Details: Join us for a Cinco de Mayo celebration – Viva Cerveza #2, our second Mexican Craft Beer Tap Takeover!
Featuring imported craft beers from all over Mexico including Chela Libre Cervecería Aguamala MALAPINTA Cerveza Rrëy Insurgente Cerveza Urbana and more!
$5 a beer Or marg!
+ Food from Abuelito's Kitchen served ALL DAY !
(Tap Takeover)
---
Salsa and Guacamole Competition @ Lone Tree Brewing Company (Lone Tree) – 8222 Park Meadows Dr, Lone Tree, CO
Date/ Time: Sunday, May 5 from 12:00pm-3:00pm
Details: For Cinco De Mayo, we are hosting a Salsa & Guacamole competition! That means we want to see your best guacamole or salsa recipe in action.
Prizes for 1st, 2nd and 3rd for both categories. No professional entries, only amateurs.
North of the Border Grill will be there at Noon with a Taco bar and serving $2 tacos all day!
At 12pm we'll be tapping a Strawberry Mexican Lager Margarita Firkin!
1pm we will start the judging and will open up the sampling to the public at 1:45pm.
Awards will be announced at 2:30pm.
To enter the competition please email [email protected] and state name along with type of entry. Entries are due by 1p.m. when we start the judging.
(Festivals and Special Events)
---