No Comments
Brewing News Roundup | Several New Beers Are On The Way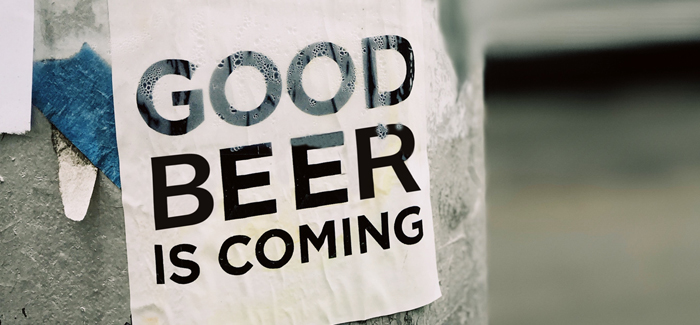 Though many portions of the country remain entrenched in summer heat, the lengthening shadows and longer nights point to autumn's impending arrival. And let's not forget about the changing colors… of beer. The fall harvest, Bavarian breadiness, and few other palate-pleasing ingredients are helping beer drinkers embrace the latest seasonal transition. Here's a few you might be interested in trying.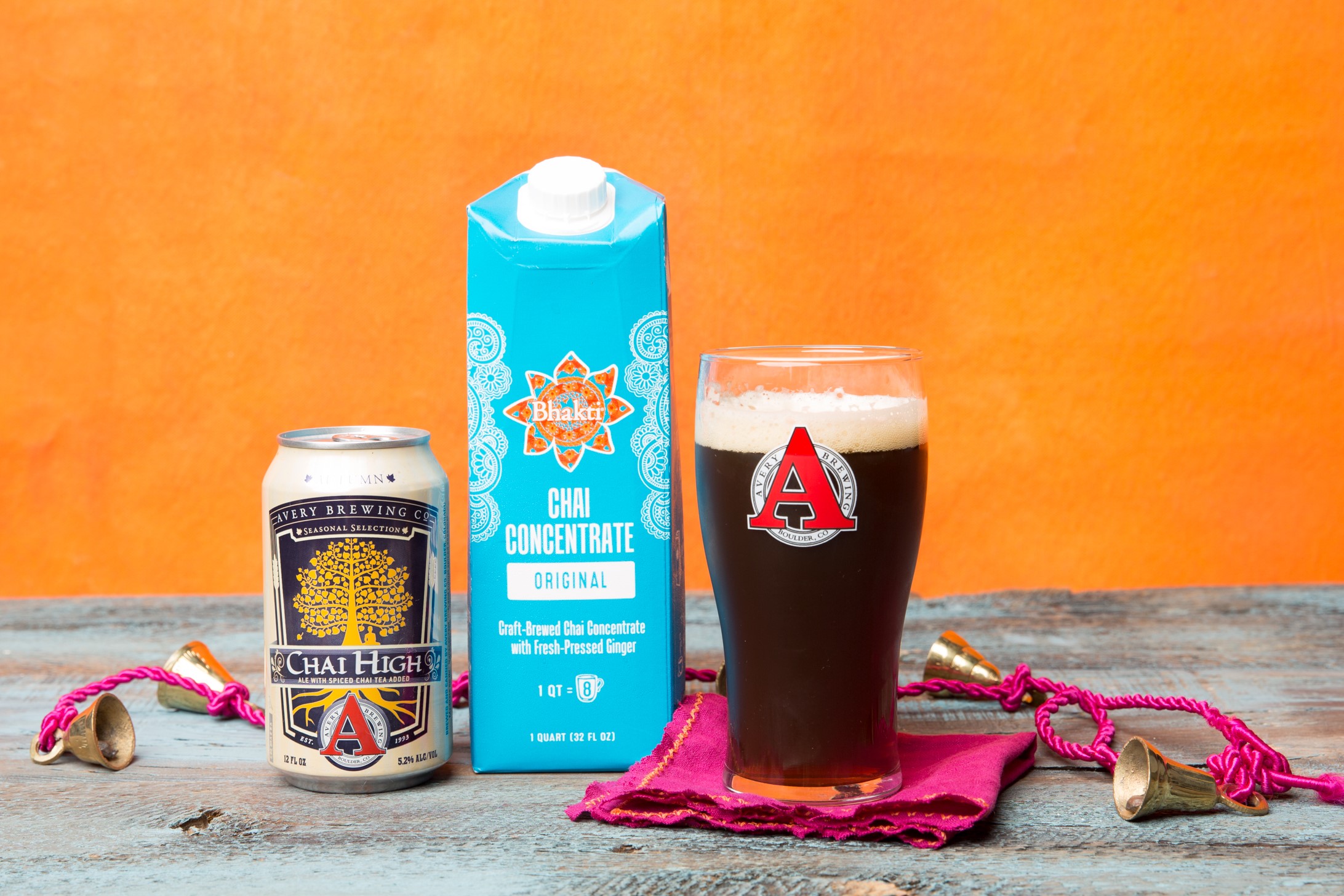 Boulder, CO – August 15th, 2017 — Avery Brewing Company, a Boulder-based craft brewery and maker of White Rascal Belgian-Style White Ale, is thrilled to announce the limited release of Chai High. This rich and robustly spiced brown ale is warming while also refreshing. Harkening the invigorating properties of an iced chai, this beer will set the mood for the colder months that will be approaching soon, while equally at home on a warm day.
When inspiration first hit Avery Brewing to create a chai spiced ale, the team couldn't think of a better partner than Boulder based, Bhakti Chai. Renowned for not only their craft-brewed fair trade tea made with the highest quality sustainably sourced ingredients, Bhakti is also known as a leader in innovation and social action. The chai concentrate uses fresh pressed organic ginger from Peru, which gives Chai High its spicy kick that will awaken all senses.
"Demand for Chai High was overwhelming last year, signaling that customers are looking for alternatives to classic fall-style beers," says Dustin LeMoine, Director of Sales at Avery Brewing. "We can't be more excited to work with Bhakti Chai again due to their dedication to sourcing the utmost quality ingredients to give our customers that rich, spicy, and refreshing Chai High experience".
"We're thrilled to work with the amazing Avery team again to fuse the signature flavors of Bhakti with the smooth Avery brown ale for a true flavor extravaganza," says Brook Eddy, the Founder of Bhakti Chai. "Two Colorado companies dedicated to craft-brewed beverages collaborating to create a love child – that is exactly why our state and industries are so amazing!"
As a limited release, look for Chai High on the shelves of your favorite craft beer store in early August and throughout the fall and winter in 6-pack cans. Bhakti Chai and Avery Brewing Company will also be teaming up for a launch event in September. More details to come. Find the beer: http://www.averybrewing.com/brew-finder
---
Bale Breaker Brewing Co. plans new year-round beer release for late September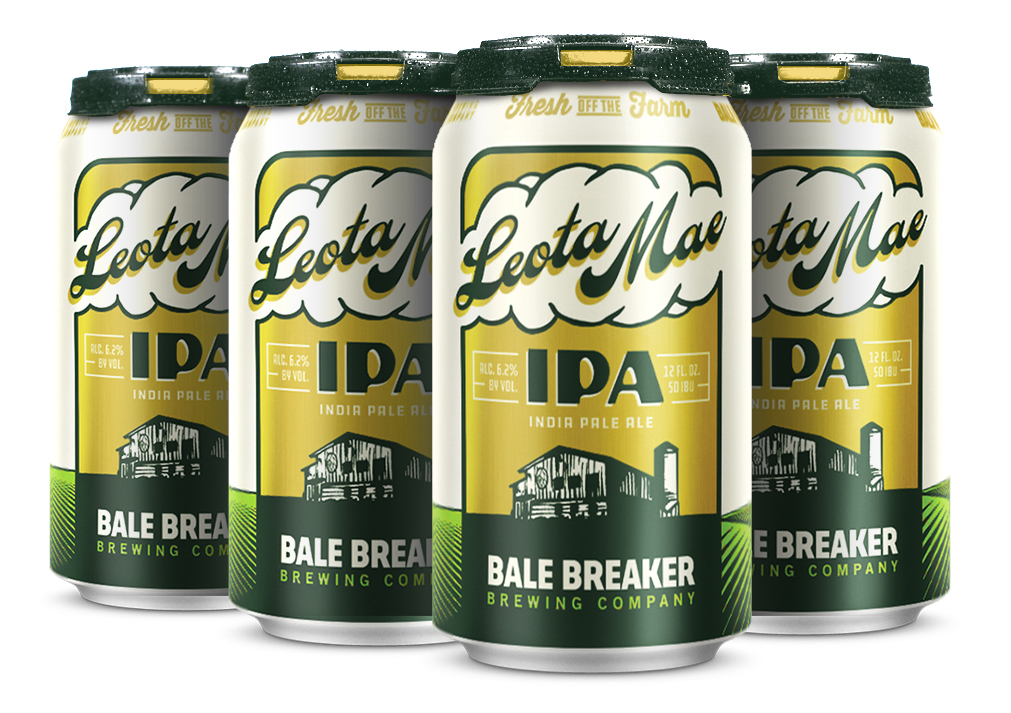 Leota Mae IPA (6.2% ABV 50 IBU) will be Bale Breaker Brewing Company's fourth year-round beer, available in six-packs and on draught starting in late-September. This Yakima brewery's new beer is expected to be available in most national, regional, gourmet, and independent grocers throughout Washington and northern Idaho by the end of October.
"Bale Breaker may only be four years old, but our story really began in 1932 when our great-grandparents first planted hops in the Yakima Valley," said Meghann Quinn, business manager and one of three sibling-owners at Bale Breaker. "My great-grandmother and the matriarch of our family, Leota Mae, worked sunrise to sunset cultivating the land we still farm today. As our family starts our 86th consecutive hop harvest, this new IPA pays tribute to our family's legacy and the woman who started it all."
Meghann, along with her brothers Kevin Smith, and Patrick Smith and her husband, Kevin Quinn, started Bale Breaker in 2013. It is now among the largest independent breweries in Washington State. Their beers, including three other flagship year-round beers, Field 41 Pale Ale, Topcutter IPA and Bottomcutter Imperial IPA, showcase the world-class hops grown in the heart the Yakima Valley. Today, the Yakima Valley is responsible for producing about 75% of America's hop crop.
~Jessica Hawkins, Bale Braker Brewing
---
Boulder Beer | Dragonhösen Imperial Oktoberfest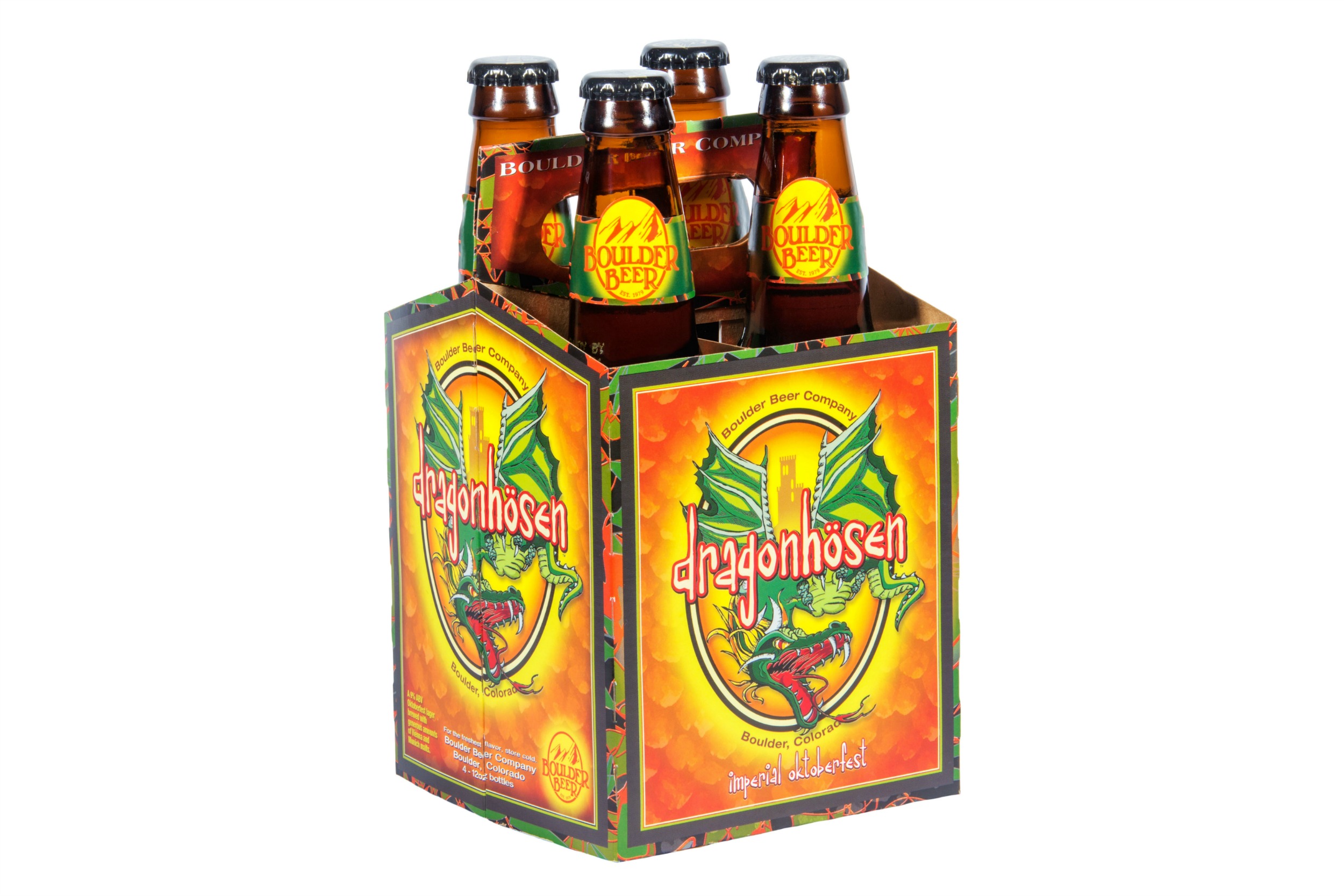 From a newsletter announcement from Boulder Beer: Late at night in the dark cellar or among the rows of towering vessels at Boulder Beer, if you listen carefully you can hear the eerie sound of the Dragonhösen. Brewed with generous amounts of Vienna and Munich malts for a rich, full-bodied malty flavor, Dragonhösen begins as a traditional Oktoberfest lager, then stealthily breathes fire with 9% alcohol by volume. Now available in 4-packs!
---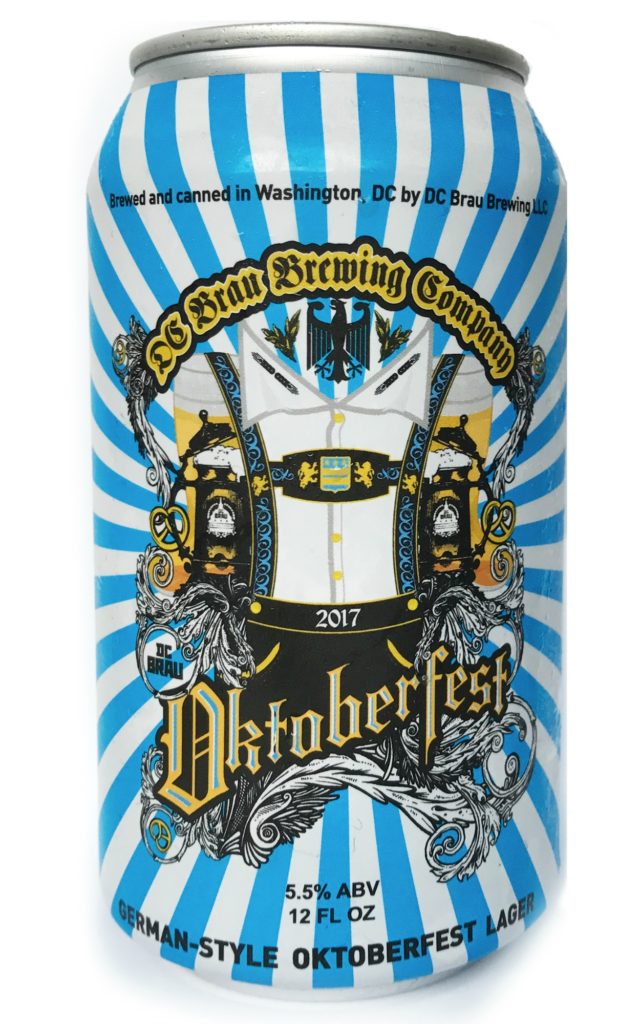 DC Brau's German-Style Oktoberfestbier returns for a third season starting this weekend in the tasting room. This traditional style brau has a classic light amber to copper hue that is topped with intense German malt aromas of toasty bread, light caramel and faint biscuit. It's supported by a traditionally light Noble hop aroma that complements the rich malty notes. The mouthfeel is smooth and creamy with a medium body that gives it a pleasing richness. The hops perfectly compliment the dominant malt character to form a very refreshing Oktoberfestbier that can be enjoyed all thru the fall months.
Style: German-Style Oktoberfestbier
Malts: Weyermann Barke Munich, Weyermann Barke Munich II, Weyermann Barke Vienna, Weyermann Barke Pilsner, Weyermann Pale Wheat, Weyermann CaraFoam, Weyermann Abbey Malt
Hops: Hallertau Tradition
ABV: 5.5%
IBU: 25
Available in 12-ounce cans and on draft, Oktoberfest will be released in the DC Brau tasting room over Labor Day weekend, with a release party scheduled at Dacha Beer Garden (1600 7th Street NW) on Saturday, September 2nd from noon to 7pm. The seasonal beer will be distributed into the market starting September 5th.
~ Mel Gold, Gold Standard PR
---
DogFish Head | Pumpkins and Chocolaty-Carob Beers – What the Ale?
Dogfish Head is falling into September with the release of Punkin Ale and Carobock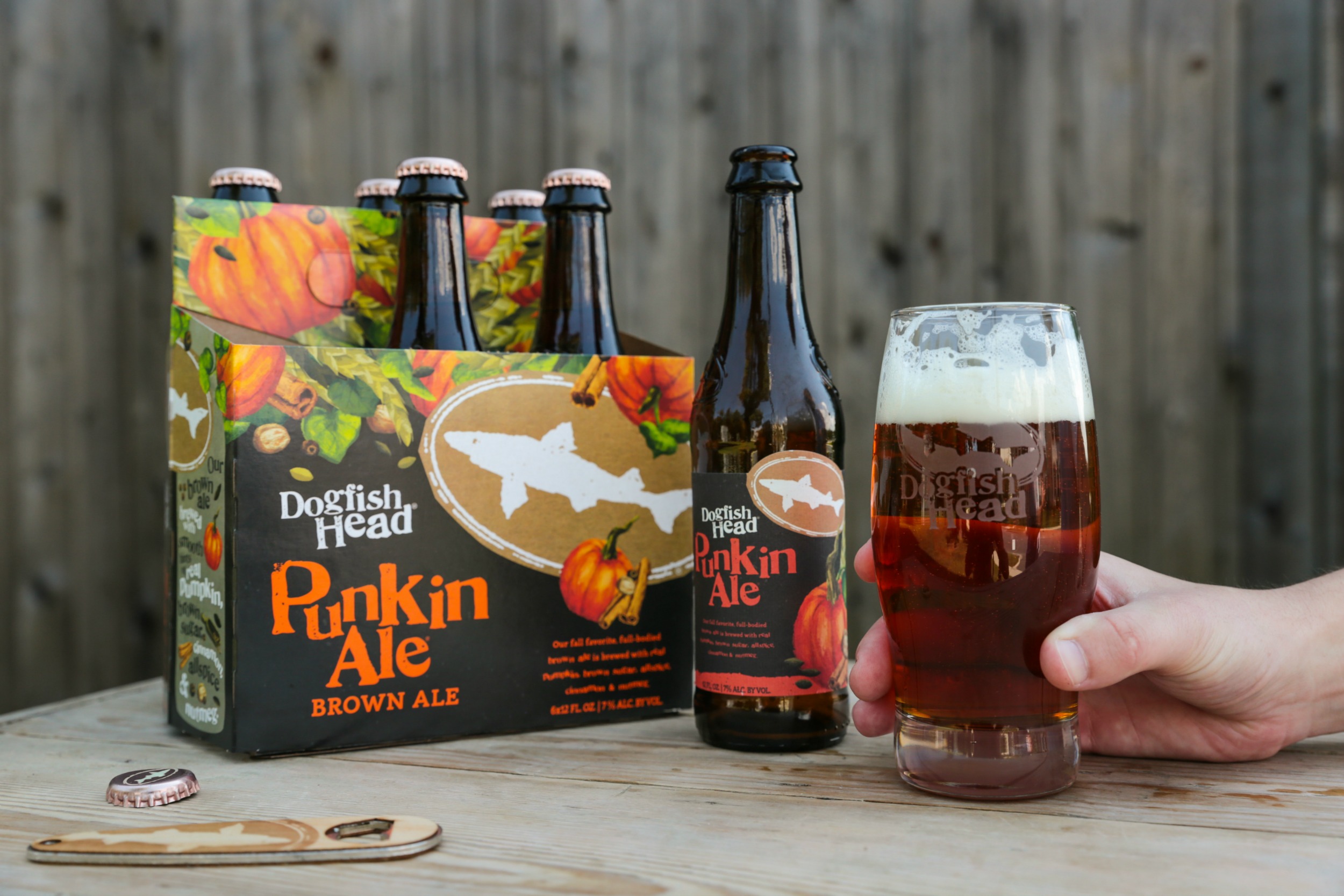 Milton, Del., August 28, 2017 – Dogfish Head Craft Brewery is getting ready for fall, ya'll!  Debuting in 1995 and now one of America's best-selling pumpkin beers, Punkin Ale, a full-bodied brown ale, is now available on taps and shelves.  Clocking in at 7% ABV, Punkin Ale is brewed with real pumpkin, brown sugar, allspice, nutmeg and cinnamon. "We've been brewing Punkin Ale at Dogfish for over two decades, since long before there was a whole category of pumpkin beer, and have seen sales grow each and every year," said Sam Calagione, CEO and founder of Dogfish Head Craft Brewery.  "I think it's because the complexity and authenticity of the recipe has remained world-class since we first brewed it as it's not made with pumpkin flavoring or concentrates – we use fresh all-natural ingredients and that makes a big difference."
The story of Punkin Ale originally began in 1994 when it won first place in a baking contest at the World Championship Punkin Chunkin, a legendary fall event in coastal Delaware, where folks travel from around the world to see who can hurl a pumpkin the furthest.  Twenty-two years ago, Calagione entered the competition with his first ever batch of Punkin Ale which was made (and is still made today) with real pumpkin meat, brown sugar and freshly crushed spices, and took home best in show for the homebrew beating out the homemade pumpkin pies, cookies and cakes. In fact, the name of the beer was inspired by the name of the Punkin Chunkin competition and it continues to be the best-selling seasonal beer released by Dogfish Head annually. "Every fall, a week or so after Halloween, my wife Mariah and I will pop open a couple Punkin Ales and toast to the good karma that beer's story has brought us," said Calagione.
Another a-peel-ing, draft-only, September 1 release is Carobock, a Bavarian-style Weizenbock known for being rich and malty with notes of chocolate, bananas and toasted malt. Clocking in at 8% ABV, this ale is brewed with malted wheat, dark Munich malt and chocolate wheat and is fermented with traditional weizen yeast to boost the banana and spice notes that typify the style.  The off-centered and ever-inventive brewers at Dogfish wanted Carobock to be a play on a delicious chocolate covered banana, so they selected toasted carob pods to provide intense, earthy chocolate flavors and rounded out the brew by aging it on Madagascar vanilla beans.  To find and enjoy Punkin Ale, Carobock and other off-centered ales in your area, visit www.dogfish.com/brewery/fishfinder.
~ Heather Kenton, Dogfish Head PR Specialist
---
Firestone Walker | Revolution No. 007 with Australian Hops
REVOLUTION NO. 007 COMES FROM A LAND DOWN UNDER: Australian Hops Drive Next Release of Luponic Distortion
Paso Robles, CA: The next release in Firestone Walker's Luponic Distortion revolving hop series begins rolling out today with Revolution No. 007—a fresh iteration led by three hop varieties from Australia.
Revolution No. 007 marks the second time that Luponic Distortion has dipped down into the Southern Hemisphere for its lead hops, following the South African hops that set the tone for Revolution No. 004 last year.
"The hop intensity level on Revolution No. 007 is high," said Brewmaster Matt Brynildson. "The primary Australian hop is loaded with this bright, citrusy Sauvignon Blanc character, and the other two hops round it out with classic Southern Hemisphere qualities."
Luponic Distortion Revolution No. 007 is being unveiled today at all Firestone Walker locations, with full distribution to launch on Monday.
Luponic Distortion is not a single beer, but rather an ongoing series of beers that revolves approximately every 90 days. While the base beer always remains the same, each revolution features a different hop blend built around experimental hops, designed to showcase the growing possibilities of pure hop aromas and flavors.
Aussie Rules
Brynildson had longed to work with the primary Australian hop in Revolution No. 007, but it was in short supply and already contracted.
"I always thought it would be a good fit for Luponic Distortion, but I couldn't get my hands on it," he said. "Then I got word that a brewery had backed out of a contract for this hop, and I was able to grab enough to drive Revolution No. 007."
He added, "That's the beauty of Luponic Distortion. It provides the flexibility and creative freedom for us to pivot quickly. Whenever we discover fresh, interesting hops that fit the profile, we are able to get them right into the next revolution."
New in 16-Ounce Cans
In addition to six packs of 12-ounce bottles and cans, Revolution No. 007 will mark the first time that Luponic Distortion is also available in 16-ounce cans in select markets.
"It's something people have been asking for, so we decided to roll some out for this release," Brynildson said.
~Sean Weir, Firestone Walker Brewing Co.
---
Good People Brewing Co Announces Fall Seasonal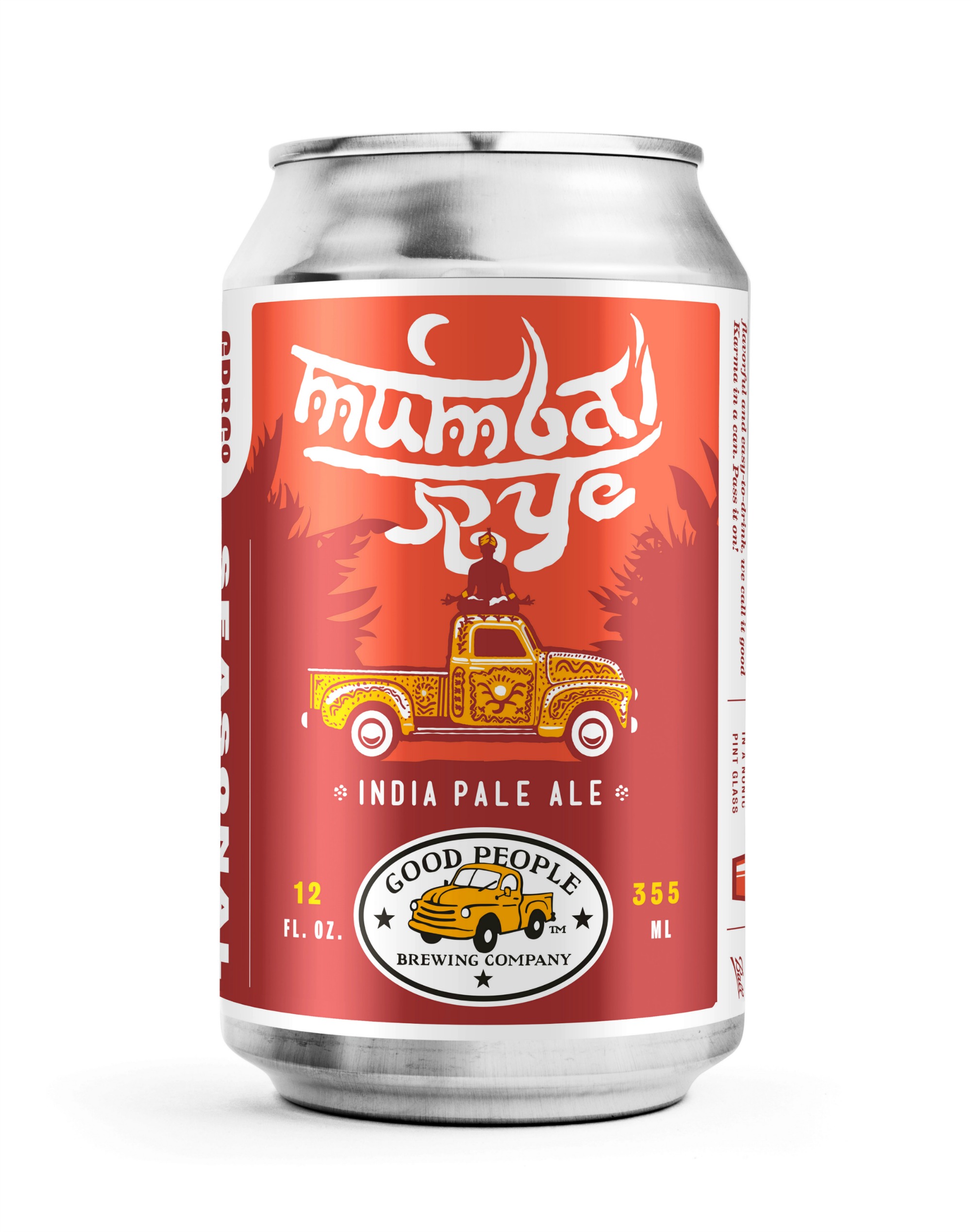 BIRMINGHAM, ALABAMA—Good People Brewing Co., the oldest and largest brewery in the state of Alabama, announces the release of their fall seasonal, Mumbai Rye.
This hop-forward Rye IPA puts rustic, earthy flavors on full display. The brewery's 7.4% ABV seasonal IPA has notes of spice and pepper and features Columbus and Mt. Hood hops. Uniquely flavorful and easy-to-drink, they call it good karma in a can.
Mumbai Rye will be available on draft and in 12 oz. cans starting the week of September 11th. Good People will put on promotions and samplings throughout its distribution footprint—Alabama, Georgia, Tennessee, and the Florida Panhandle—through the fall.
For up-to-date information about this brew and events, "like" Good People Brewing on Facebook or follow on Twitter or Instagram at @GPBrewing.
~Lauren McCurdy, Good People Brewing</em>
---
One of the best reasons for brewing lagers: Oktoberfest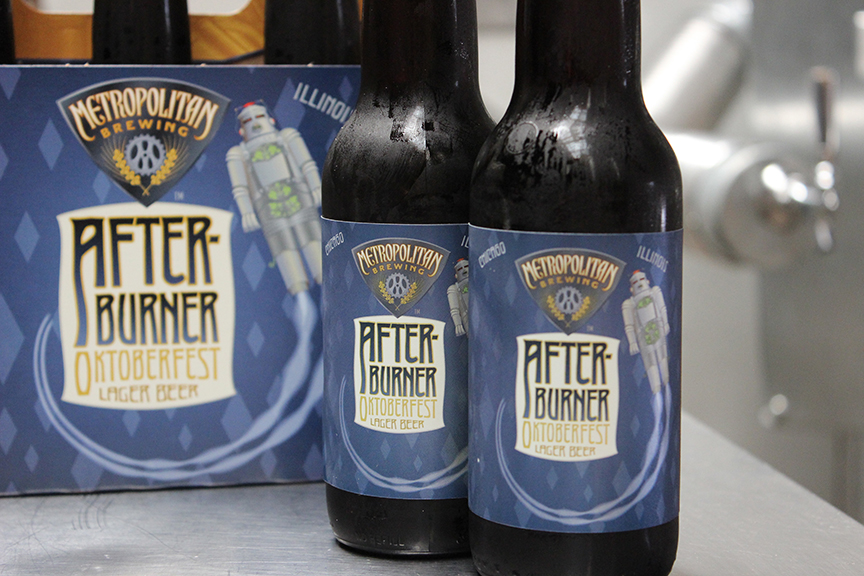 We brew Oktoberfest because Fall's hoodie-temps call for toasty malt aromas and a dry, elegant lager finish. We brew Oktoberfest because the malty sweetness pairs perfectly with freshly harvested food native to the Midwest. We brew Oktoberfest because everything about this beer makes you want to gather up your friends and laugh hard.
We brew Oktoberfest in honor of an annual party thrown to celebrate beer itself. And when you think about it, that's all you really needed to know.
Original Gravity 14.3
IBU 30
SRM 8.5
ABV 6.1%
---
New Belgium Brewing Introduces Atomic Pumpkin Ale, a Spicy Fall Seasonal with a Little Heat and Plenty of Kick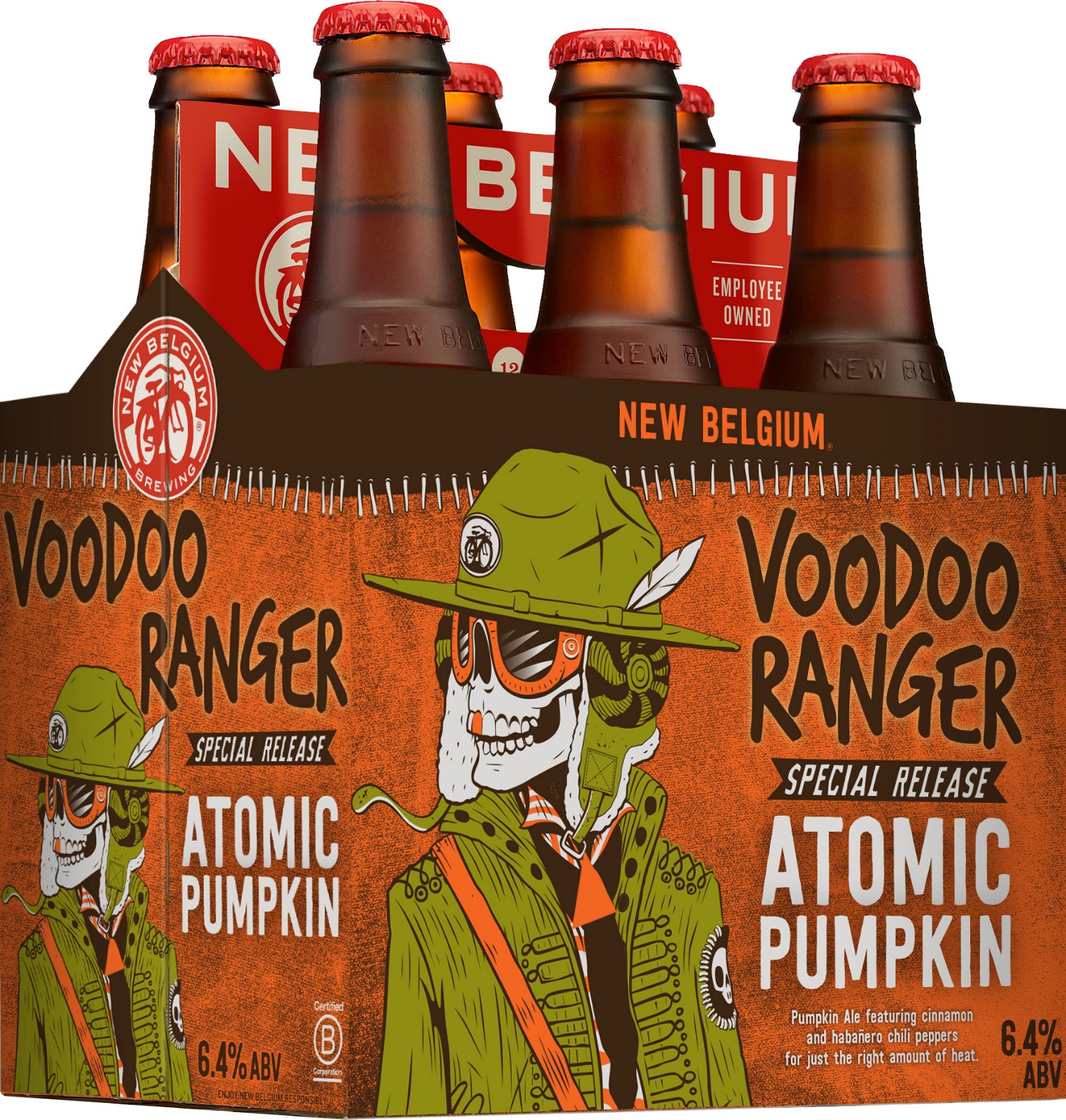 Latest Voodoo Ranger Special Release is pumpkin ale with a Habanero kick, available now through October
Ft. Collins, Colo., Aug. 22, 2017 – Get ready to welcome the fall season with New Belgium Brewing's latest Voodoo Ranger Special Release. Brewed with Saigon cinnamon and Habanero peppers, Atomic Pumpkin Ale starts out sweet and finishes spicy with a little bitterness in between. The medium body ale pours bright pale amber with a light white lacing, and features Nugget hops combined with Pale Mena, Pale Rahr, Caramel and Munich malts to create a spicy and warming mouthfeel.
"Atomic Pumpkin is a twist on pumpkin ale for beer drinkers who like some heat," said Bryan Simpson, public relations director for New Belgium. "Classic fall flavors like pumpkin pie and cinnamon offer a sweet counterpart to the fiery peppers, making it a great, full-flavored beer for the crisp autumn weather."
Voodoo Ranger Atomic Pumpkin Ale
Flavor: Starts with low sweetness and moves directly into a low bitterness and finishes with a warm habanero glow.
Mouthfeel: Spicy warming mouthfeel that builds in the back of the throat, lingering astringency with a slightly sweet middle.
Body: Medium body
Yeast: California ale yeast
Hop Varieties: Nugget
Malt Varieties: Pale Mena, Pale Rahr, Caramel, Munich
Fruits/Spices: Pumpkin, Habanero, Saigon Cinnamon
Color: Bright pale amber color with light particulate and light white lacing
ABV: 6.4%
IBUs: 10
Atomic Pumpkin Ale is available in 12oz. bottles and on draft now through October. To find it, along with others from New Belgium, visit the Beer Finder or download New Belgium's Beer Mode app. For more information about New Belgium Brewing, visit NewBelgium.com.
~Kayla Weimer Associate Consumer, Communications Strategy Group (CSG®)
---
Perrin Brewing | Malted Milk Ball Imperial Porter
Perrin Brewing to Release "Thee Original" Malted Milk Ball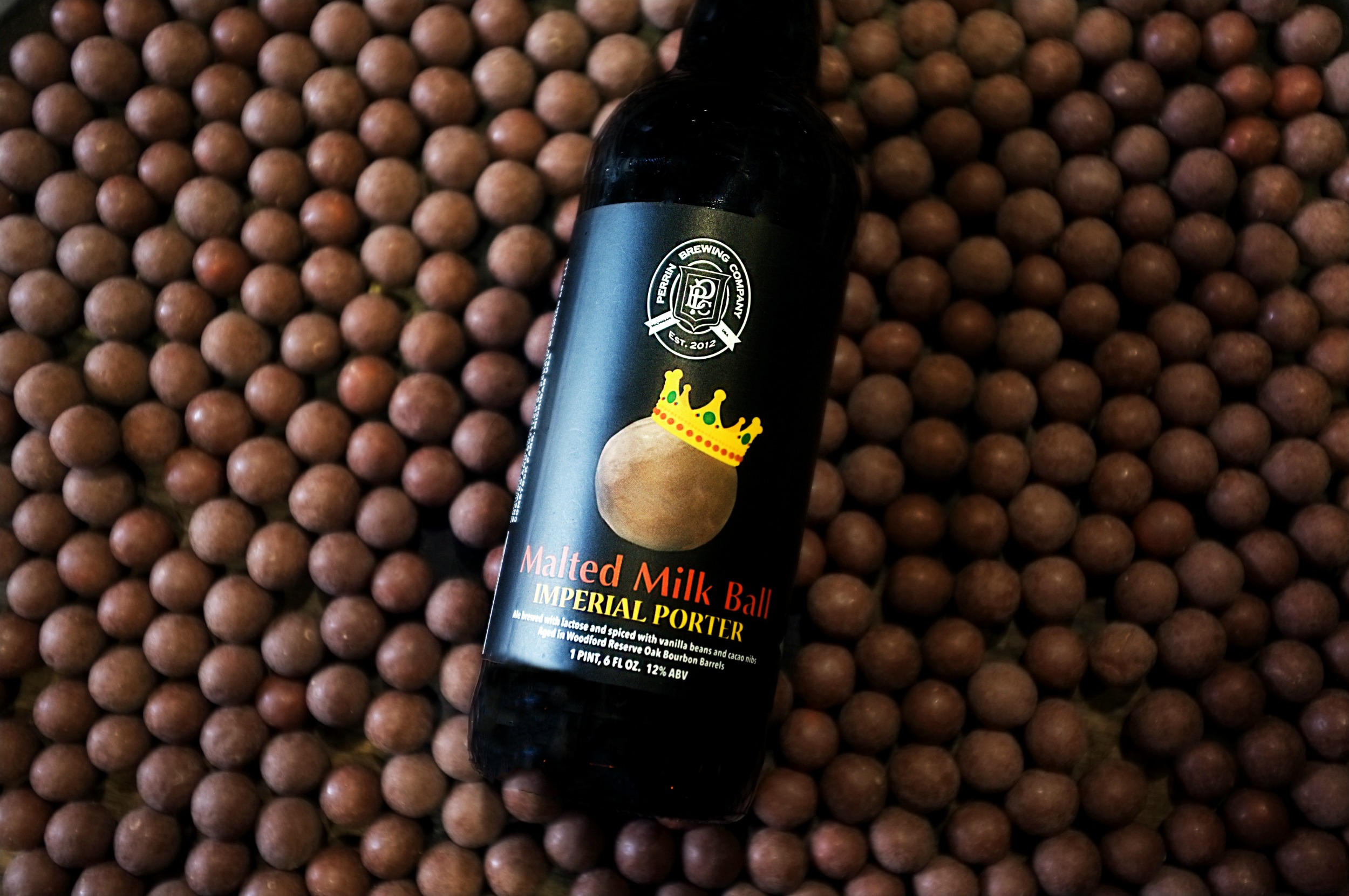 Comstock Park, Mich. – Perrin Malted Milk Ball is back.
On Saturday, September 9th Perrin Brewing is ready to release the return of Malted Milk Ball from the Perrin Pub on draft and 22oz bottles.
The Perrin Pub will release Malted Milk Ball starting at 4 pm to the general public. Perrin Pub Club members will have the opportunity to purchase their bottles an hour early, starting at 3 pm on Saturday. Members must bring their Pub Club Membership card to gain access an hour early. Malted Milk Ball will be released in 22oz bottles and on draft for 8oz pours inside of the pub. The price per bottle is $10.99, as there is a limited number of bottles being sold, sales are on a first come first serve basis.
When the Malted Milk Ball was first released in 2012, the RateBeer online ratings were a high score of 98 for Overall and 90 for Style categories.
Malted Milk Ball, a 12% Imperial Porter is brewed with lactose and spiced with vanilla and cacao nibs then laid down and aged in Woodford Reserve Oak bourbon barrels for 9 months. Michigan distribution in the market for Malted Milk Ball is set for Monday, September 25th.
Paying homage to one of Perrin's favorite treats, they are pleased to offer a malt beverage crafted to fulfill the chocolatey, sweet flavor profile of a malted milk ball.
~Lindsey VanDenBoom | Director of Digital Marketing & Media, Perrin Brewing Company
---