No Comments
Founders Brewing Releases Mosaic Promise in 15-packs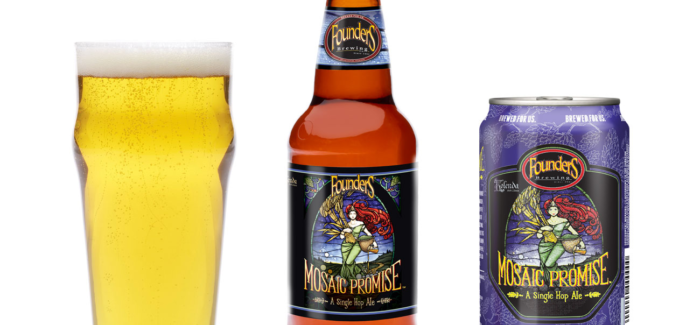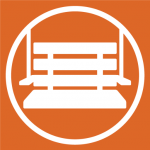 When a brewery uses one malt and one hop to brew a beer, it is commonly referred to as a SMASH. This Single Malt And Single Hop style showcases the basics and purity of brewing. There are no tricks, but often the result offers plenty of treats. Founders Brewing Company's Mosaic Promise is just that, a treat for the fall season the breaks away from the more complex and popular Märzens, pumpkin spice and harvest ales.
Added officially as Founder's fall seasonal in 2016, Mosaic Promise is available from August to November in six-pack bottles and now, in 15-pack cans.
Mosaic Promise
ABV: 5.5 | IBU: 50
Mosaic hops and Golden Promise malt not only give this brew its name and style but its pleasing and simple aroma and taste as well. Golden and frothy, fantastic scents of floral and citrus give way to earthy pine and luscious mango on the tongue followed up with a slight grain and dough-like mouthfeel. Fans of this beer will be left with a fresh, pleasant flavor. It is no wonder this beer has been added to the yearly lineup.
The Founder's website says it best: "We can brew complex beers with the best of them, but we recognize that there is also beauty in simplicity."
ArtPrize
Mosaic Promise has been on the path to the 15-pack since its inception as Founder's official beer for the 2014 ArtPrize, an international art festival held in Grand Rapids, Michigan each fall. This event celebrates all mediums of art and showcases them throughout the city of Grand Rapids – from bars to museums, parks to hotels, laundromats to auto-body shops – and attracts nearly half a million visitors to the city each year. Winners are awarded hundred of thousands of dollars in prizes, and entrees come from throughout the US and the world. So, when Founders releases their official ArtPrize beer, it must be extraordinary.
Why Cans?
For years Founders has put a stake in cans, with their most popular year-round and seasonal brews packaged in the highly sought after 15-packs. According to a press release from Founders, with Mosaic Promise's foray into the 15-pack, it will "join the ranks of All Day IPA, Azacca IPA, PC Pils and Centennial IPA to be offered in this convenient design."
The discussion about whether or not to use cans has been around since the craft beer boom began. Initially, brewers were unlikely to want to can beers, worried they might be lumped in with cheaper, "macro" brews, or that their beers might not be taken as seriously. Some swore by the bottle simply because they liked it better.
Over the years, however, that attitude has changed, in both the brewer and the consumer. People with active lifestyles enjoy cans because they are allowed everywhere, from parks to concerts to campgrounds. Brewers like them because they're light, environmentally friendly, use less gas in transit and offer 360 degrees of design.
On top of that, cans are simply better for beer, according to many studies. Air tight and impenetrable to sunlight, cans provide protection against air, light and heat, the killers of flavor. If you are a brewer, that's pretty much the cat's meow.
Founders clearly feels that way. They exclaimed the value of cans to their business in a press release.
"Portable, lighter and sustainable, cans have emerged as a successful format for Founders Brewing Co. Advances in canning technology also provide substantial protection against air, light and heat. Founders' most popular year-round and seasonal brews are now packaged in the 15-pack can format, with additional beers packaged in 6 and 9-pack cans."
https://www.instagram.com/p/BYJUjY3j56G/?hl=en&taken-by=foundersbrewing
---