No Comments
Weekly Growler Fill | National Beer News Roundup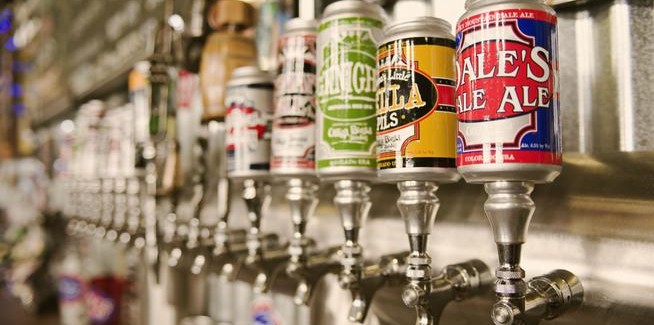 You want the beer news, we've packaged it up nicely for you. Bell's is headed to the south, the BA updates the Beer & Food course, and a craft beer battle wages on in Missouri. Keep reading for the details  in this edition of the Weekly Growler Fill.
**Updated: Oskar Blues announces acquisition of Cigar City Brewing.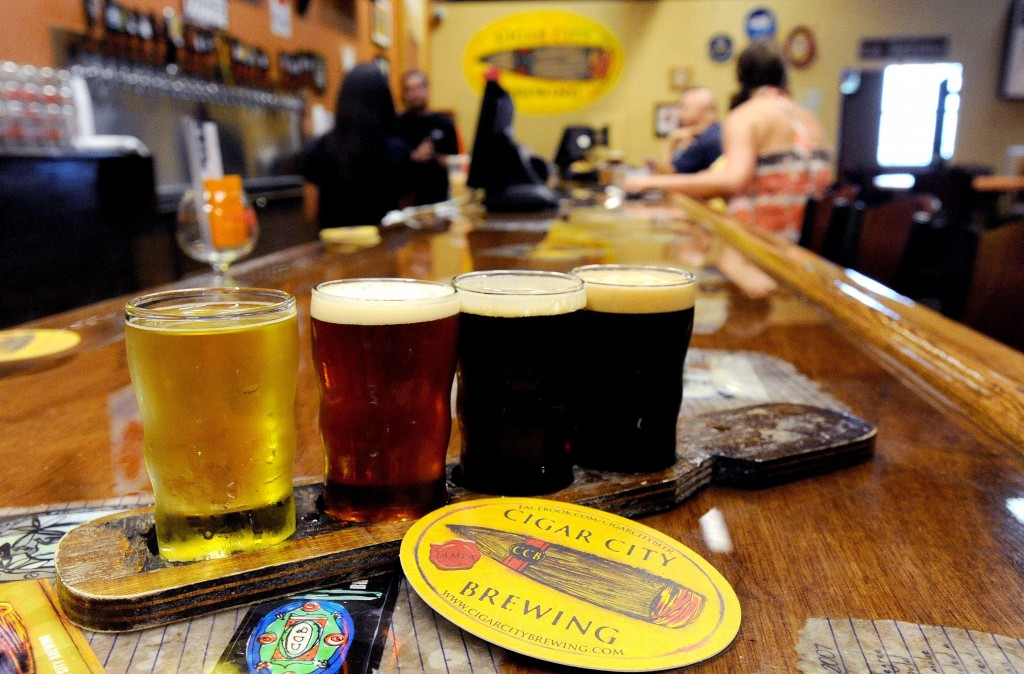 Breaking news calls for a special update to the Weekly Growler Fill. It was announced today that Oskar Blues will be acquiring Florida's Cigar City Brewing Co. The two breweries will unite in order to increase their craft prowess and strengthen resources. "Cigar City is facing next-level challenges and we needed to develop next-level skills and resources to meet them. But, we got into beer out of passion and an unwavering desire to travel our own path. We didn't want to just shove our round peg into some f*cking square hole and hope for the best. Florida craft beer drinkers want something they can proudly stand behind. These guys get that. They wrote the book on keeping it real," says Joey, founder of Cigar City Brewing. Overall, the partnership will provide additional investment for Cigar City's infrastructure growth within Florida. No other details of the deal have been released at this time.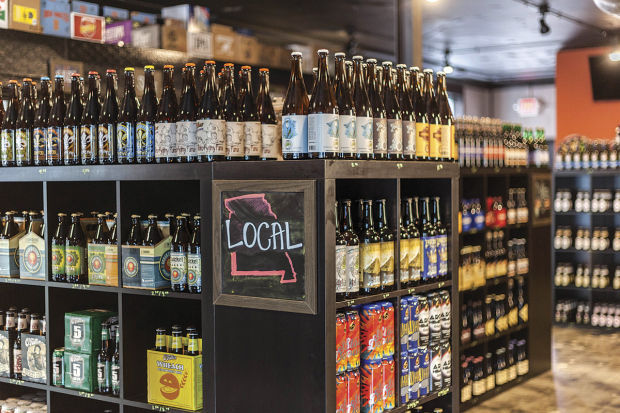 In Missouri, the Senate recently voted to pass Senate Bill 919 – a bill that would for the sale of growlers. Sounds like a great idea, right? Maybe. A separate part of the bill allows for beer companies to lease refrigeration units to retailers. Although proponents of the bill claim that retailers can stock the coolers however they would like, not everyone agrees. Dan Brown, a republican representative from the state explains it well: "I don't think I'm naïve enough to realize that with the basic policy change that we're doing that InBev is going to let anybody put whatever they want in their cooler," he said.  "It might start out that way, but I'm just telling you that isn't going to last very long." So, while the bill definitely helps craft brewers through growler sales, there is also potential for more control by big beer. I, like Dan Brown, am also not naïve enough to believe that AB InBev wouldn't use the coolers to their advantage. As a person born and raised in Missouri, I can tell you that the brewing giant does have quite the handle on the Show Me state. Like most bills though, there are good parts and there are bad parts. The Missouri Senate decided on March 2nd that there were enough good parts to let the bill pass. Now, it will make its way to the House of Representatives for the next ruling. We will keep you updated as this story unfolds.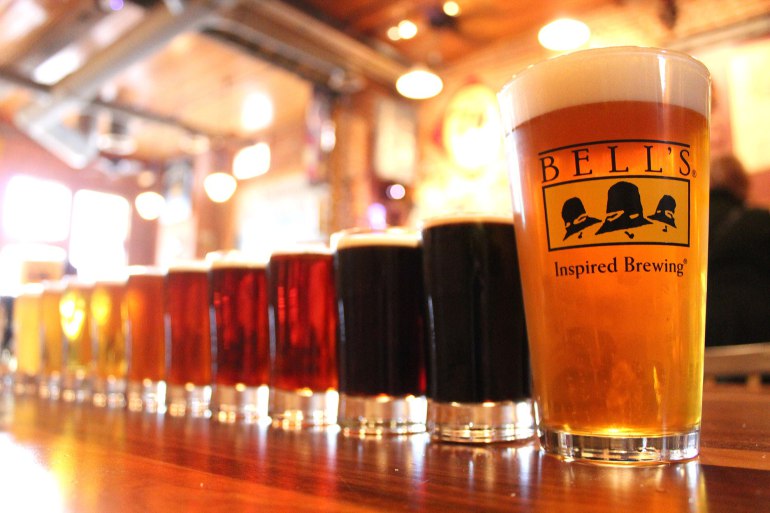 Bell's Brewery proudly announced last week that it will be making its way into Mississippi and West Virgina. The move to Mississippi will happen later this month (March) and is made possible by the new partnership between Bell's and five distributors: Capital City Beverages, Inc., Clark Beverage Group, Inc., F.E.B. Distributing, Inc., Stokes Distributing Company, Inc. and Magnolia Beverage Company. Distribution to West Virginia will start in July with the help of Proud Eagle, Mountain Eagle and Northern Eagle. Both states will receive Bell's entire portfolio of brews and launch parties are being planned for each respective state. Additional information will be announced as details become available at bellsbeer.com and on Bell's social media.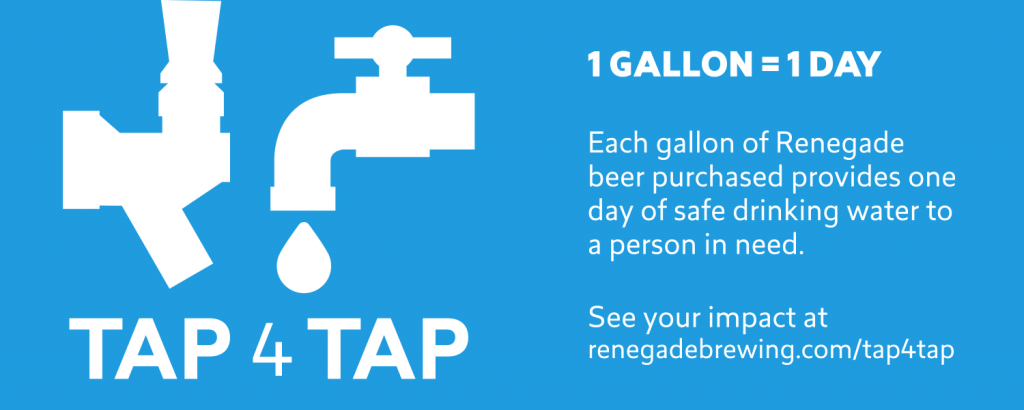 Renegade Brewing Co. in Denver, CO is kicking off a new program to bring water to those in need. The Tap 4 Tap project will transform the company into a one-for-one business model made famous by Tom's Shoes. It will also make history as the first brewery to apply the 1:1 business model. Through Tap 4 Tap, Renegade will use beer sales to support global clean water projects.  For every gallon of Renegade beer purchased, the brewing company will donate one day of clean water to those in need. To put that in perspective, simply picking up a growler of beer at the Renegade taproom or snagging a 6-pack from the liquor store provides ½ a day of clean drinking water. Tap 4 Tap giving started in January 2016 and after two months, the impact has reached 16,000 days of clean drinking water. Renegade is projecting 7000 barrels in sales this year, making a donation of over 200,000 days of clean drinking water possible for 2016.

Our friends at the Brewers Association want you to learn how to perfectly pair beer and food. That is why they are making updates to their Professional Beer and Food course. CraftBeer.com is now offering a printed version of the manual in order to make it more accessible to educators and students. Co-authored by Chef Adam Dulye, CraftBeer.com executive chef, and Julia Herz, publisher of CraftBeer.com, the curriculum is the definitive course for chefs, culinary institutions, retail establishments, hotels, caterers, beverage students and beer educators. Content updates have been made to the 70-page manual including enhanced graphics and illustrations, a more robust craft beer and food pairing section including a chef-driven beer and food pairing chart, and the addition of a new instructor guide featuring tips and tricks on how to teach the course. The digital version of the course remains free to download, and printed copies are now available for purchase at CraftBeer.com/printedcourse. Priced with students and educators in mind, the printed course is available for $6.95. If more than 10 copies are ordered, the price drops to $4.95 each.

Yet another brewery has announced that it will be expanding distribution. Boulevard Brewing of Kansas City, MO will be making its way into Michigan with the help of Imperial Beverage and will head to Kentucky with the help of Beer House Distributors. In the coming weeks, consumers in those states will be able to enjoy Boulevard favorites such as Tank 7 Farmhouse Ale, The Calling IPA, Ginger Lemon Radler and Heavy Lifting IPA. This expansion comes after Boulevard's recent move to include Rhode Island, New York, and Alabama in their distribution footprint. "With more fermentation capacity at the brewery, we have the ability to enter markets that have long been on our wish list," said Bobby Dykstra, Vice President of Sale. "We're pleased to bring our family of beers to craft lovers in these areas." As launch events in Michigan and Kentucky are finalized in the weeks to come, Boulevard will publish details on their website and social media outlets.
---