keweenaw brewing company Archives – PorchDrinking.com
June 26, 2019 | Jessica Spengler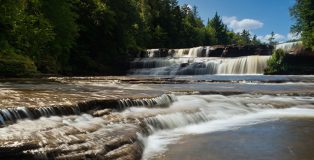 Michigan is one of those places that never stops. Despite jokes about two seasons (winter and road construction) the truth is, every season begins and ends and brings with it the sort of activities that seem as if they only happen in movies. There is skiing and snowmobiling in the winter, gardens of wildflowers and baby animals in spring, and hills and landscapes full of red, yellow and orange in the fall. It's summer, however, when Michigan truly comes alive, mostly because the state is littered with natural and human-made beauties that couldn't possibly be in one area of the world. It's with this in mind that for this week's Ultimate 6er, we have six Michigan summer adventures and the beers that will make them even better.
May 9, 2014 | Colin Clancy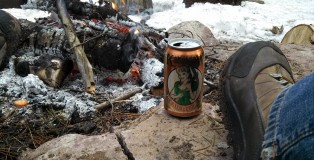 I'm sitting here in the woods of Michigan's Upper Peninsula, sipping on a Pick Axe Blonde Ale from Keweenaw Brewing Company. There's snow on the ground, and I just hacked down a tree with a hatchet for the bonfire. I've got some good friends with me, and our dogs are chasing each other in circles.I'm counting on my pooch's body heat to keep the tent warm tonight.
This camping trip is a going away party of sorts.  Read More