No Comments
Saugatuck Brewing Company | Neapolitan Milk Stout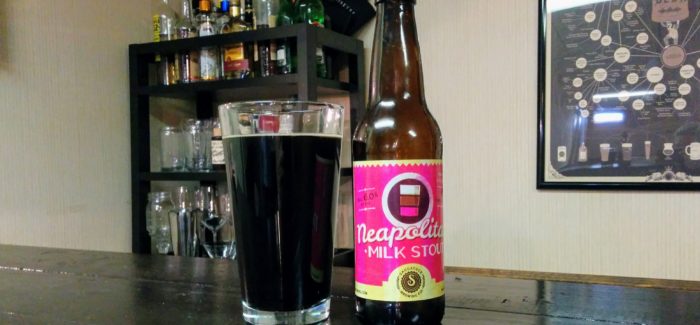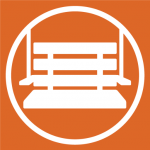 ABV: 6.0% | IBU: 37
I don't like novelty beers. You know the ones I'm talking about – the cream soda, apple crisp, this-tastes-like-donut-holes kind of beers. Beers that have more to do with striking a chord of nostalgia than a deliberately well-crafted taste.
I tell you this so that you fully understand what I mean when I say that I flipping love Saugatuck Brewing Company Neapolitan Milk Stout.
Saugatuck Brewing Company is located in Saugatuck, Michigan, southwest of Grand Rapids and northwest of Kalamazoo. This places the brewery right between two of Michigan's heavy hitters, Founder's and Bell's Brewing. Saugatuck's ability to compete in a market as heavily saturated as Grand Rapids is paramount, and they do it with seeming ease. Opening in 2005 with a 3.5 barrel brewing system and 15 rotating taps, Saugatuck Brewing has developed into a regional favorite with an excellent reputation for brewing stellar beers.
Neapolitan Milk Stout
This brings me back to the Neapolitan Milk Stout. I should hate this beer. It's a novelty and screams nostalgia. Remember the days when your mom made you have all three flavors even if you only wanted one, just so she didn't get stuck having to eat only strawberry or vanilla? The first time I took a drink of this beer, I assumed it would be too sweet, too much, too yuck. I was pleasantly surprised.
The beer pours a deep red that sits in the glass like a cola. It smells light and sweet, as though you were sitting in a field of strawberries. On the first sip, vanilla hits your mouth, floating slowly to chocolate and ending with a strawberry aftertaste. The body of the beer isn't thick, but isn't light either, giving you a perfect mouthful of stout. While the major flavors of stout aren't necessarily prevalent, the building blocks of a solid stout are there to support this 6% ABV brew. Neapolitan Stout is no slamming beer. It's best drank slowly and deliberately, so you can enjoy every single flavor as it should be.
https://www.instagram.com/p/BUceG4yF1dS/?taken-by=saugatuckbrew
A Summer Stout
This limited seasonal stout has all the attributes of a good stout plus a little extra. The packaging says you'll get "Three bites in every sip," and that is the truth. The first time, and every time I have had this beer since, I notice a distinct taste of chocolate, vanilla and strawberry with every drink. I wish I knew how they did it, but Saugatuck isn't giving anything away. It's oddly refreshing, and I am a bit taken aback finding out that it's a winter release, since the theme and the taste feel very summertime fun.
---