perrin brewing company Archives – PorchDrinking.com
August 29, 2019 | Jessica Spengler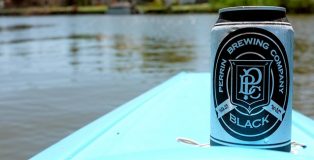 Here in West Michigan and throughout the state, it's hard to believe Perrin Brewing Company hasn't reached the level of Bell's or Founders. The quality of their beers, from the easy-drinking No Problems Session IPA to the renowned No Rules Porter, is only topped by the killer events and festivals they throw. Nowhere is their top-notch beer crafting more apparent than in their flagship brew, Perrin Black Ale.
June 26, 2019 | Jessica Spengler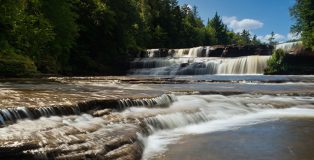 Michigan is one of those places that never stops. Despite jokes about two seasons (winter and road construction) the truth is, every season begins and ends and brings with it the sort of activities that seem as if they only happen in movies. There is skiing and snowmobiling in the winter, gardens of wildflowers and baby animals in spring, and hills and landscapes full of red, yellow and orange in the fall. It's summer, however, when Michigan truly comes alive, mostly because the state is littered with natural and human-made beauties that couldn't possibly be in one area of the world. It's with this in mind that for this week's Ultimate 6er, we have six Michigan summer adventures and the beers that will make them even better.