2 Comments
2019 GABF Pour List | Here's What Every Brewery is Pouring at GABF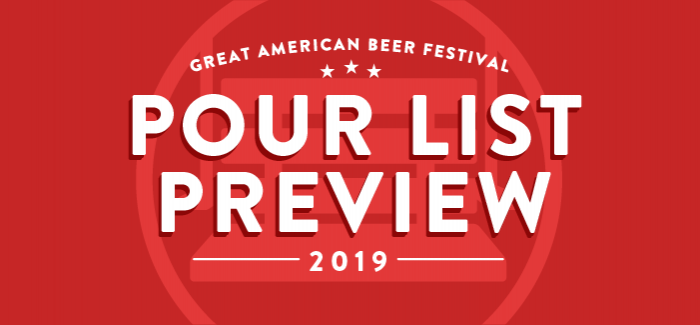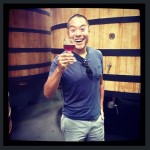 For years, the folks at the Brewers Association have tightly guarded their pour list for the Great American Beer Festival, opting not to release that list until the week of the festival, a move they claimed was aimed at maintaining the integrity of their competition portion of the festival.
We've advocated for years, that pour list previews help to stoke fan excitement around the festival. Which eventually lead to our efforts for the past six years, to reach out to every brewery attending GABF in an effort find out what they'll be pouring ahead of time.
Amid slower ticket sales across the past two years, it looks the BA has changed philosophies. Today, just over two months prior to the festival, The Brewers Association released a preliminary look at the full pour list for this year's Great American Beer Festival. And we're here to share the news.
Be sure to check back with PorchDrinking as we'll be breaking down all of the can't miss breweries, and beers as well as can't miss routes ahead of the festival. And now without further ado:
2019 Great American Beer Festival Pour List (Preliminary)
| Brewery | Beer |
| --- | --- |
| (512) Brewing Co | Export Lager |
| (512) Brewing Co | Juicy IPA |
| (512) Brewing Co | Owen's Brett Beer |
| (512) Brewing Co | Pecan Porter |
| (512) Brewing Co | Young Funkenstein |
| 10 Barrel Brewing Co | Baywindow |
| 10 Barrel Brewing Co | Gintuition |
| 10 Barrel Brewing Co | P2P |
| 10 Barrel Brewing Co | Profuse Juice |
| 10 Barrel Brewing Co | Smash |
| 10 Torr Distilling and Brewing | Beach Blanket Berliner |
| 10 Torr Distilling and Brewing | Candalaria Wheat Wine |
| 10 Torr Distilling and Brewing | Meanie Bellini Milkshake IPA |
| 10 Torr Distilling and Brewing | Menacing Vibrations Stout |
| 10 Torr Distilling and Brewing | Old Razorback Pilsner |
| 105 West Brewing Co | Bier De Garde |
| 105 West Brewing Co | Blackbeary Sour |
| 105 West Brewing Co | Blood Orange Gose |
| 105 West Brewing Co | Deez Nuts |
| 105 West Brewing Co | Double Deez Nuts |
| 105 West Brewing Co | Jelly the Elder |
| 105 West Brewing Co | Jelly's Lil Bro |
| 105 West Brewing Co | Rocky Mountain Juice |
| 105 West Brewing Co | Squirrel Nut Sipper |
| 105 West Brewing Co | Vienna Lager |
| 14 Cannons Brewing Company | Catorce |
| 14 Cannons Brewing Company | Marooner Marzen |
| 14 Cannons Brewing Company | Patient Pilsner |
| 14 Cannons Brewing Company | Powder Chest |
| 14 Cannons Brewing Company | Reaching Sail |
| 1781 Brewing Company | Sea Monkey |
| 1781 Brewing Company | Skídbladnir |
| 21st Amendment Brewery Cafe | Blah Blah Blah IPA |
| 21st Amendment Brewery Cafe | Blood Orange Brew Free! or Die IPA |
| 21st Amendment Brewery Cafe | El Sully |
| 21st Amendment Brewery Cafe | Monk's Blood |
| 21st Amendment Brewery Cafe | Sparkale |
| 23rd Street Brewery | Bartertown Brown |
| 23rd Street Brewery | Firehouse Altbier |
| 23rd Street Brewery | IPA |
| 23rd Street Brewery | Watermelon Wheat |
| 2SP Brewing Company | Antonym |
| 2SP Brewing Company | Nelson Rye |
| 2SP Brewing Company | Pale Smoke |
| 2SP Brewing Company | The Russian |
| 2SP Brewing Company | Yachty |
| 350 Brewing Co | Don't Pick Up Hitch Hickers |
| 350 Brewing Co | Howdy Neighbor |
| 350 Brewing Co | I Hate Mondays |
| 350 Brewing Co | Killer Hops from Outer Space |
| 350 Brewing Co | Koko Beware |
| 350 Brewing Co | Pina Colada Shake City - Milkshake IPA |
| 350 Brewing Co | Tiger Fist |
| 4 Noses Brewing Company | Bout Damn Time American IPA |
| 4 Noses Brewing Company | Crispy Helles |
| 4 Noses Brewing Company | Jazz Lounge |
| 4 Noses Brewing Company | Pump Action |
| 4 Noses Brewing Company | Something Hip |
| 4 Noses Brewing Company | Zwicky P |
| 8th Wonder Brewery | Haterade |
| 8th Wonder Brewery | Procrastinator |
| 8th Wonder Brewery | Rocket Fuel |
| 8th Wonder Brewery | Viet Irish Coffee |
| 8th Wonder Brewery | Weisstheimer |
| 903 Brewers | 903 Slushy |
| 903 Brewers | Beermosa |
| 903 Brewers | Kilt Switch |
| 903 Brewers | Kilt Switch 2018 |
| 903 Brewers | Oak Aged Maple Coffee Pecan Porter |
| 903 Brewers | Oktoberfest |
| 903 Brewers | Sasquatch |
| 903 Brewers | Sasquatch Reserve |
| Abita Brewing Co | Abita Light |
| Abita Brewing Co | Andygator |
| Abita Brewing Co | Purple Haze |
| Abita Brewing Co | Strawberry Lager |
| Abita Brewing Co | The Boot |
| Absolution Brewing Co | 405 |
| Absolution Brewing Co | Captain Melvin Seahorse the Dark (Ale) |
| Absolution Brewing Co | Dr. Shrimp Puerto Rico the IPA |
| Absolution Brewing Co | Juuci Tart |
| Absolution Brewing Co | PrairieDog MuffleMan |
| Accomplice Beer Company | Bleau Bus |
| Accomplice Beer Company | East Side Jam |
| Accomplice Beer Company | High Rye |
| Accomplice Beer Company | Lincoln SQRD |
| Accomplice Beer Company | Old Town Brown |
| Accomplice Beer Company | Old Towne Brown |
| Accomplice Beer Company | Pilz Czar |
| Accomplice Beer Company | Skremin Eagle |
| Accomplice Beer Company | Slumber Car Porter |
| Accomplice Beer Company | Sol Dance Wheat |
| Accomplice Beer Company | Weize-Mine |
| Adroit Theory Brewing Company | AK [hollow victory] |
| Adroit Theory Brewing Company | Black Science [variant] |
| Adroit Theory Brewing Company | Dia de los Muertos [variant] |
| Adroit Theory Brewing Company | Fear Is Your Only God (Ghost 073) |
| Adroit Theory Brewing Company | Illusion of Safety |
| Adroit Theory Brewing Company | Strictly for My Grind |
| Adroit Theory Brewing Company | Aftershock Brewing Co |
| Adroit Theory Brewing Company | Oatmeal Raisin Cookie Ale |
| Adroit Theory Brewing Company | Red ALErt |
| Adroit Theory Brewing Company | Schwartzy |
| Against the Grain Brewery | 35K |
| Against the Grain Brewery | 70K Amburana |
| Against the Grain Brewery | A Beer |
| Against the Grain Brewery | Attila the Hen |
| Against the Grain Brewery | Aunt Claudine's Salty Melons |
| Against the Grain Brewery | Citra Ass Down |
| Against the Grain Brewery | Erogenous Rhone |
| Against the Grain Brewery | Kentucifornia Common |
| Against the Grain Brewery | Pile of Face |
| Against the Grain Brewery | The Brown Note |
| Alaskan Brewing Co. | Alaskan Amber |
| Alaskan Brewing Co. | Alaskan Smoked Porter |
| Alaskan Brewing Co. | Alaskan Smoked Porter 2015 Vintage |
| Alaskan Brewing Co. | Blonde |
| Alaskan Brewing Co. | Hazy Bay |
| Alaskan Brewing Co. | Rauch of Ages |
| Alaskan Brewing Co. | Spruce IPA |
| AleSmith Brewing Co | Fruitgeist |
| AleSmith Brewing Co | Grand Cru |
| AleSmith Brewing Co | Luped In IPA |
| AleSmith Brewing Co | Nut Brown Ale |
| AleSmith Brewing Co | Private Stock Ale |
| AleSmith Brewing Co | San Diego Pale Ale .394 |
| AleSmith Brewing Co | Speedway Stout |
| Allagash Brewing Co | Brightline |
| Allagash Brewing Co | Coolship Balaton |
| Allagash Brewing Co | Coolship Resurgam |
| Allagash Brewing Co | Curieux |
| Allagash Brewing Co | Tripel |
| Allagash Brewing Co | Two Lights |
| Allagash Brewing Co | White |
| Allagash Brewing Co | Windfall |
| Almanac Beer Company | Apricot Sournova |
| Almanac Beer Company | Farmer's Reserve No. 5 |
| Almanac Beer Company | LOVE |
| Almanac Beer Company | Strawberry Basil Sournova |
| Almanac Beer Company | Strawberry Hopcake |
| Almanac Beer Company | Sunshine & Opportunity |
| Almanac Beer Company | TRUE Kölsch |
| Alosta Brewing Co | 1887 |
| Alosta Brewing Co | Highway 39 Lager |
| Alosta Brewing Co | Los Guerreros Mexican Lager |
| Alosta Brewing Co | Manky Langer Irish Red |
| Alosta Brewing Co | Throwing Copper |
| Alpine Beer Company | Babyface |
| Alpine Beer Company | Duet |
| Alpine Beer Company | HFS |
| Alpine Beer Company | Hoppy Birthday |
| Alpine Beer Company | Keene Idea |
| Alpine Beer Company | Nelson |
| Alternation Brewing Company | For the Animals: Imperial Cookie |
| Alternation Brewing Company | For The Geese |
| Alternation Brewing Company | Kora |
| Alternation Brewing Company | Lepre-Phunk |
| Alternation Brewing Company | Nut Shake: Orange Dreamsicle |
| Alternation Brewing Company | Road to Palisade |
| Alternation Brewing Company | The Other One |
| Altstadt Brewery | Altstadt Hefeweizen |
| Altstadt Brewery | Altstadt Kolsch |
| Altstadt Brewery | Altstadt Lager |
| Altstadt Brewery | Altstadt Light |
| Altstadt Brewery | Altstadt Oktoberfest |
| Altstadt Brewery | Opposite Ends Dubbel |
| American Harvest Brewpub at Schoolcraft College | 275 Kolsch Style |
| American Harvest Brewpub at Schoolcraft College | College Pale |
| American Harvest Brewpub at Schoolcraft College | EZPZ |
| American Harvest Brewpub at Schoolcraft College | Graham's My Jam |
| American Harvest Brewpub at Schoolcraft College | Well I've Never Been to Spain.... |
| Ancestry Brewery | Admiral Sabro |
| Ancestry Brewery | Ancestry IPA |
| Ancestry Brewery | Belgian Dark Strong |
| Ancestry Brewery | Belgian Quad |
| Ancestry Brewery | Best Coast IPA |
| Ancestry Brewery | German Pilsner |
| Ancestry Brewery | Irish Red |
| Ancestry Brewery | Piney IPA |
| Angry Fish Brewing Company | Big Gap Bourbon Pecan Honey Porter |
| Angry Fish Brewing Company | Bomb Island |
| Angry Fish Brewing Company | Cloudy Daze 2.0 |
| Angry Fish Brewing Company | Moonlit Nights Black IPA |
| Angry Fish Brewing Company | Red o' Morn Coffee Amber Ale |
| Angry Fish Brewing Company | Top Sail Raspberry Sour |
| Angry James Brewing Co | Citra Lager |
| Angry James Brewing Co | Jake's Pils |
| Angry James Brewing Co | Oktoberfest |
| Angry James Brewing Co | Tricentric IPA |
| Angry James Brewing Co | Two Toned Footer |
| Ankrolab Brewing Company | PassionFrüt |
| Ankrolab Brewing Company | Quip and Qualm |
| Ankrolab Brewing Company | Sandals Socks Sunsets |
| Ankrolab Brewing Company | THBTHBTHBTHBTHBTHBTHBTHB |
| Ankrolab Brewing Company | Tucked In Tank Top |
| Area Two Experimental Brewing | Black Currant Synopsis |
| Area Two Experimental Brewing | Blood Peach Lambic |
| Area Two Experimental Brewing | Brett Noir |
| Area Two Experimental Brewing | Kriek |
| Area Two Experimental Brewing | Table Terroir |
| Armadillo Ale Works | Brunch Money |
| Armadillo Ale Works | Dapper Apple |
| Armadillo Ale Works | Honey Please |
| Armadillo Ale Works | Quakertown Stout |
| Armadillo Ale Works | Seven Serpent |
| Armadillo Ale Works | Tropical Squeeze |
| Armadillo Ale Works | Wundermelon |
| Arrowhead Ales Brewing Company | 1810 |
| Arrowhead Ales Brewing Company | Entry Level Snob |
| Arrowhead Ales Brewing Company | Odessa |
| Arrowhead Ales Brewing Company | Unearthed in Permafrost |
| Artifex Brewing Company | Andy Dufrane |
| Artifex Brewing Company | Artifexican |
| Artifex Brewing Company | Biscuits & Gravy |
| Artifex Brewing Company | No Name |
| Artifex Brewing Company | Trigger Finger |
| Arts District Brewing Company | Gesamtkunstwerk |
| Arts District Brewing Company | Hunter & Gatherer |
| Arts District Brewing Company | Memory Lane |
| Arts District Brewing Company | Órale |
| Arts District Brewing Company | Umbra Tertia |
| Ass Clown Brewing Co | All Squeezed Out IPA |
| Ass Clown Brewing Co | Double Cheek IPA |
| Ass Clown Brewing Co | French Oak IPA |
| Ass Clown Brewing Co | Needs The Clown |
| Ass Clown Brewing Co | Sour Passion |
| Astro Lab Brewing | Birthday Wahine |
| Astro Lab Brewing | Peekaboo - Mosaic |
| Astro Lab Brewing | Shaky Isles |
| Astro Lab Brewing | Startaker |
| Astro Lab Brewing | Tahi - NZ Pilsener |
| Athletic Brewing Company | Free Way Non-Alcoholic Double Hop IPA |
| Athletic Brewing Company | Heelside Non-Alcoholic Gose w/ Cucumber |
| Athletic Brewing Company | Run Wild Non-Alcoholic IPA |
| Athletic Brewing Company | Stump Jumper Brown |
| Athletic Brewing Company | Upside Dawn Non-Alcoholic Golden Ale |
| Atlas Brew Works | Dance of Days |
| Atlas Brew Works | Festbier |
| Atlas Brew Works | Ponzi |
| Atlas Brew Works | Silent Neighbor |
| Atlas Brew Works | The Shape of Funk to Come |
| Atrevida Beer Company | Dolores Huerta Mexican Lager |
| Atrevida Beer Company | Drunk'n Churro Witbier |
| Atrevida Beer Company | E- Legal Rye IPA |
| Atrevida Beer Company | El Dorado Kolsch |
| August Schell Brewing Co | Binary Storm |
| August Schell Brewing Co | Deer Brand |
| August Schell Brewing Co | Firebrick |
| August Schell Brewing Co | Keller Pils |
| August Schell Brewing Co | Oktoberfest |
| Austin Beer Garden Brewing Co, The | Hell Yes |
| Austin Beer Garden Brewing Co, The | Industry |
| Austin Beer Garden Brewing Co, The | Negra Royal |
| Austin Beer Garden Brewing Co, The | Rocket 100 |
| Austin Beer Garden Brewing Co, The | Velvet Revolution |
| Austin Beerworks | Amber Vision |
| Austin Beerworks | Flavor Country |
| Austin Beerworks | Sun Shovel |
| Austin Beerworks | Super Awesome Lager |
| Austin Beerworks | Tickle Fight |
| Avery Brewing Co | Bon Bon Cerise |
| Avery Brewing Co | Cucumber Hibiscus Sour |
| Avery Brewing Co | Double Barreled Maple Stout |
| Avery Brewing Co | Pacer IPA |
| Avery Brewing Co | PB & J Stout |
| Avery Brewing Co | Stampede |
| Avery Brewing Co | The Kaiser |
| Avery Brewing Co | White Rascal |
| Backstep Brewing Company | Black Hat |
| Backstep Brewing Company | Dunkel Witz |
| Backstep Brewing Company | Emoji Marketing |
| Backstep Brewing Company | Lost Season |
| Baere Brewing Company | Baere-liner Weisse |
| Baere Brewing Company | Bring the Greenback |
| Baere Brewing Company | Frambruin |
| Baere Brewing Company | Saison |
| Baere Brewing Company | Unknown Parentage |
| Baere Brewing Company | West Coast IPA |
| Bagby Beer Company | Alt In The Family |
| Bagby Beer Company | Golden Girl |
| Bagby Beer Company | Herd Of Turtles |
| Bagby Beer Company | Loch Mess |
| Bagby Beer Company | Sweet Ride |
| Bagby Beer Company | Three Beagles Brown |
| Bagby Beer Company | Yvanquila |
| Bakers' Brewery, The | Bakers' Beach Pina Colada IPA |
| Bakers' Brewery, The | Barking Dog Brown |
| Bakers' Brewery, The | Double Diamond Imperial Red |
| Bakers' Brewery, The | Sasquatch Scotch |
| Ballast Point Brewing Company | Aloha Sculpin |
| Ballast Point Brewing Company | Ballast Point Lager |
| Ballast Point Brewing Company | Barrel Aged Barmy |
| Ballast Point Brewing Company | Manta Ray |
| Ballast Point Brewing Company | Sculpin |
| Band Of Bohemia | Mother of Kites |
| Band Of Bohemia | Sliced Bread |
| Banded Oak Brewing Company | Atomga Imperial Stout |
| Banded Oak Brewing Company | Barley Wine |
| Banded Oak Brewing Company | Biere de Garde |
| Banded Oak Brewing Company | Brown Bear öl |
| Banded Oak Brewing Company | Kolsch |
| Bandera Ale Project, LLC | Bella |
| Bandera Ale Project, LLC | Leo |
| Bandera Ale Project, LLC | Marge |
| Bandera Ale Project, LLC | Moe |
| Bankhead Brewing Company | Aoogah! |
| Bankhead Brewing Company | Devil Wagon |
| Bankhead Brewing Company | Hoofer's Hef |
| Bankhead Brewing Company | Low Hood |
| Bankhead Brewing Company | Wheels Off |
| Barbarian Brewing | Cry of the Blackbirds |
| Barbarian Brewing | Elixir of the Gods |
| Barbarian Brewing | Mo Hops, Mo Problems |
| Barbarian Brewing | Odin's Table Bier |
| Barbarian Brewing | Reeses Pieces Ice Cream Ale |
| Barbarian Brewing | Sif's Passion |
| Barbarian Brewing | Sour Patch Kids Gose |
| Barbarian Brewing | The Dirk |
| Bare Hands Brewery | Brown Ale |
| Bare Hands Brewery | Double Thai.P.A. |
| Bare Hands Brewery | Reddy Kilowatt |
| Bare Hands Brewery | Thai.p.a |
| Bare Hands Brewery | Westy |
| Barebottle Brewing Company | Coconut Donut |
| Barebottle Brewing Company | Ekuanot Jetpack |
| Barebottle Brewing Company | Giant's Grove |
| Barebottle Brewing Company | Sabrosito |
| Barebottle Brewing Company | Scurvy Biter |
| Barebottle Brewing Company | Secret Island |
| Barebottle Brewing Company | Tiki Tart |
| Barebottle Brewing Company | Torcido |
| Barley Browns Brewpub | DisOrder |
| Barley Browns Brewpub | Fresh Hop Pallet Jack |
| Barley Browns Brewpub | Moxee Water |
| Barley Browns Brewpub | Rye'd It Out |
| Barley Browns Brewpub | Turmoil |
| Barley Creek Brewing Co | Jam Session Porter |
| Barley Creek Brewing Co | Mango Saison |
| Barley Creek Brewing Co | Saison IPA |
| Barley Island Brewing Company | Dirty Helen Brown Ale |
| Barley Island Brewing Company | Hazy Amie Wheat Beer |
| Barnaby Brewing Company | 40oz to Freedom |
| Barnaby Brewing Company | Deja Brew |
| Barnaby Brewing Company | Followed by the # sign |
| Barnaby Brewing Company | Imperial blonde |
| Barnaby Brewing Company | The Goods from the Woods |
| Barnett and Son Brewing Company | Dampfbier |
| Barnett and Son Brewing Company | Dunkel Weizen |
| Barnett and Son Brewing Company | El Gizmito |
| Barnett and Son Brewing Company | Falling Skye Scottish Ale |
| Barrage Brewing Co | Assault n Fudgery |
| Barrage Brewing Co | Cafe De Leche |
| Barrage Brewing Co | Conquer Then Divide |
| Barrage Brewing Co | Touch Me In The Morning |
| Beachwood BBQ & Brewing | 28 Haze Later |
| Beachwood BBQ & Brewing | Clear & Present Manger |
| Beachwood BBQ & Brewing | Coconudder |
| Beachwood BBQ & Brewing | Draper's Dram |
| Beachwood BBQ & Brewing | Glenlongbeach |
| Beachwood BBQ & Brewing | Hoppa Emeritus |
| Beachwood BBQ & Brewing | Kilgore |
| Beachwood BBQ & Brewing | Mocha Machine |
| Beachwood BBQ & Brewing | Udder Love |
| Beachwood BBQ & Brewing | Vanilla Fudge |
| Beachwood Blendery | Berry Relativity |
| Beachwood Blendery | Coolship Chaos With Peach |
| Beachwood Blendery | Dia De Los Mangos |
| Beachwood Blendery | Funk Yeah |
| Beachwood Blendery | Funk Yeah w/Apricot |
| Beachwood Blendery | Pyrus Rustique |
| Beachwood Blendery | Strawberry Provence |
| Beachwood Blendery | We Are Who We Pretend to Be |
| Bear Chase Brewing Company | Black Bear Porter |
| Bear Chase Brewing Company | High Point Helles |
| Bear Chase Brewing Company | Misty Mountain Hop IPA |
| Bear Chase Brewing Company | Mornin Sunshine |
| Bear Chase Brewing Company | Oktoberfest |
| Bear King Brewing | Bird's Word |
| Bear King Brewing | Empty Promise |
| Bear King Brewing | Foggy Eyes |
| Bear King Brewing | Monkey Bridge |
| Bear King Brewing | Wandering Blonde |
| Bear King Brewing | Webster's Dilemma |
| Bear Republic Brewing Co | 2 Weeks in Berlin |
| Bear Republic Brewing Co | Cuvee de Bubba |
| Bear Republic Brewing Co | Double Aught |
| Bear Republic Brewing Co | El Oso |
| Bear Republic Brewing Co | Fiat Brux |
| Bear Republic Brewing Co | Racer 5 IPA |
| Bear Republic Brewing Co | Ricardo's Red Rocket |
| Bear Republic Brewing Co | Sonoma Tart |
| Bear Republic Brewing Co | Spa Day |
| Bear Republic Brewing Co | Spawn of Yaga |
| Bear Republic Brewing Co | Thru the Haze IPA |
| Beer Creek Brewing Co | Coming Soon Pale Ale |
| Beer Creek Brewing Co | Lizard Queen Imperial Blonde |
| Beer Creek Brewing Co | Picture Rock Porter |
| Beer Creek Brewing Co | Red Creek Imperial IPA |
| Beer Creek Brewing Co | Begyle Brewing |
| Beer Creek Brewing Co | Barrel Aged Imperial Pajamas |
| Beer Creek Brewing Co | Batch 663 |
| Beer Creek Brewing Co | Begyle Blonde Ale |
| Beer Creek Brewing Co | No Tomorrow |
| Beer Creek Brewing Co | Sunny Afternoon |
| Belching Beaver Brewery | Digital Bath |
| Belching Beaver Brewery | Here Comes Mango |
| Belching Beaver Brewery | Peanut Butter Milk Stout |
| Belching Beaver Brewery | Phantom Bride |
| Belching Beaver Brewery | Tijuana Sunshine |
| Belching Beaver Brewery | Viva la Beaver |
| Bell's Brewery, Inc | Bright White |
| Bell's Brewery, Inc | Cherry Stout |
| Bell's Brewery, Inc | Debs Red |
| Bell's Brewery, Inc | Incessant DIPA |
| Bell's Brewery, Inc | Official |
| Bell's Brewery, Inc | Roundhouse |
| Bell's Brewery, Inc | Third Coast Old Ale |
| Bell's Brewery, Inc | Two Hearted Ale |
| Bell's Brewery, Inc | Upper Hand Deer Camp |
| Bell's Brewery, Inc | Upper Hand Light |
| Bend Brewing Co | Alpha Blonde |
| Bend Brewing Co | Ching Ching |
| Bend Brewing Co | Coffee N Cream |
| Bend Brewing Co | Dark Mild |
| Bend Brewing Co | High Desert Hefeweizen |
| Bend Brewing Co | Trade War Export Stout |
| Bend Brewing Co | Tropic Pines IPA |
| Bent Barley Brewing Company | Bent Barley Gose |
| Bent Barley Brewing Company | Bent Barley IPA |
| Bent Barley Brewing Company | Bent Barleywine |
| Bent Barley Brewing Company | Honey Kolsch |
| Bent Barley Brewing Company | Red Rye Pale Ale |
| Bent Paddle Brewing Co | 14° ESB |
| Bent Paddle Brewing Co | Bent Hop Golden IPA |
| Bent Paddle Brewing Co | Extra Baked |
| Bent Paddle Brewing Co | Saison Du Lac |
| Bent Paddle Brewing Co | Venture Pilsener |
| Berryessa Brewing Co | Double Tap IPA |
| Berryessa Brewing Co | Mini Separation Anxiety |
| Berryessa Brewing Co | Propaganda Pils |
| Berryessa Brewing Co | Separation Anxiety |
| Berryessa Brewing Co | Super Separation Anxiety |
| Beyond The Mountain Brewing Company | Basil Saison |
| Beyond The Mountain Brewing Company | BTM IPA |
| Beyond The Mountain Brewing Company | English Summer Ale |
| Beyond The Mountain Brewing Company | Prima Mexicana |
| Beyond The Mountain Brewing Company | Sour Shakedown Party with Blackberry |
| Beyond The Mountain Brewing Company | St. Alphonso |
| Bhramari Brewing Company | Atomic Pageantry |
| Bhramari Brewing Company | Neon Ghost |
| Bhramari Brewing Company | Pain & Patience |
| Bhramari Brewing Company | Painted Fortune |
| Bhramari Brewing Company | Set it on Fire |
| Big Alice Brewing Company | Brunch Crusher |
| Big Alice Brewing Company | Green Door |
| Big Alice Brewing Company | Honey Wit |
| Big Dog's Brewing Co | And the Award Gose to... |
| Big Dog's Brewing Co | Cu, Cucumb @ Me Bro |
| Big Dog's Brewing Co | Knotty Dog |
| Big Dog's Brewing Co | Peace, Love & Hoppiness |
| Big Dog's Brewing Co | Tripel Dog Dare |
| Big Storm Brewing Co. | Bay Beer Light Lager |
| Big Storm Brewing Co. | Black Currant Sour |
| Big Storm Brewing Co. | Bromosa Tangerine Brut IPA |
| Big Storm Brewing Co. | Category 5 Belgian Quintupel |
| Big Storm Brewing Co. | Key Lime Shandy |
| Big Storm Brewing Co. | Oktoberfest |
| Big Storm Brewing Co. | Tropic Pressure Florida Ale |
| Big Stump Brewing Company | A Peach I Caught |
| Big Stump Brewing Company | Capulet's Orchard |
| Big Stump Brewing Company | Haight St. Hefe |
| Big Stump Brewing Company | Super San Diego Wit |
| Big Stump Brewing Company | Tell No Lie |
| Birdsong Brewing Co. | Fake Plastic Trees |
| Birdsong Brewing Co. | Game Winner |
| Birdsong Brewing Co. | Jalapeno Pale Ale |
| Birdsong Brewing Co. | Lazy Bird Brown Ale |
| Birdsong Brewing Co. | Paradise City IPA |
| Birdsong Brewing Co. | Prehistoric Dog |
| Birdsong Brewing Co. | Rewind Lager |
| Birdsong Brewing Co. | Summer Nights |
| Birdsong Brewing Co. | Wake Up Porter |
| Biscayne Bay Brewing Co | Double Nine IPA |
| Biscayne Bay Brewing Co | El Roble Scotch Ale |
| Biscayne Bay Brewing Co | La Colada Coffee Porter |
| Biscayne Bay Brewing Co | Litehaus Pilsner |
| Biscayne Bay Brewing Co | Miami Pale Ale |
| Bismarck Brewing | Brady's Belgian Wit |
| Bismarck Brewing | Dazy |
| Bismarck Brewing | English Cucumber and Lime Zest Khimaira |
| Bismarck Brewing | Hell Ryde |
| Bismarck Brewing | Liquid Lunch |
| Bitter Brothers Brewing Co. | Bills Pils |
| Bitter Brothers Brewing Co. | Family Tart Prickly Pear |
| Bitter Brothers Brewing Co. | Golden Child |
| Bitter Brothers Brewing Co. | Uncle Pats Ipa |
| Bitter Brothers Brewing Co. | Warrior Contribution ale |
| BJs Restaurant & Brewery - Boulder | A&M Honey Bock |
| BJs Restaurant & Brewery - Boulder | BJ's Quad |
| BJs Restaurant & Brewery - Boulder | BJ's Whiskers Bourbon Barrel Stout |
| BJs Restaurant & Brewery - Boulder | Brewhouse Blonde |
| BJs Restaurant & Brewery - Boulder | Citron Wheat Ale |
| BJs Restaurant & Brewery - Boulder | Committed Double IPA |
| BJs Restaurant & Brewery - Boulder | Gulden Colorado Ale |
| BJs Restaurant & Brewery - Boulder | Heavenly Nutty Brewnette |
| BJs Restaurant & Brewery - Boulder | Hopstorm IPA |
| BJs Restaurant & Brewery - Boulder | Mad Crazy Mexican Lager |
| BJs Restaurant & Brewery - Boulder | Monarch Bay Double Hazy IPA |
| BJs Restaurant & Brewery - Boulder | Piranha Pale Ale |
| BJs Restaurant & Brewery - Boulder | Razz-Jerry Tart |
| BJs Restaurant & Brewery - Boulder | Rotator- BJ's Tequila Quad |
| Black Bottle Brewery | American Graffiti |
| Black Bottle Brewery | Friar Chuck |
| Black Bottle Brewery | Music City Cold Beer |
| Black Bottle Brewery | The Last Unicorn |
| Black Bottle Brewery | There Goes the Neighborhood |
| Black Husky Brewing LLC | Festival Beer |
| Black Husky Brewing LLC | Howler |
| Black Husky Brewing LLC | Sparkly Eyes |
| Black Husky Brewing LLC | Sproose |
| Black Husky Brewing LLC | Twelve Dog Imperial Stout |
| Black Market Brewing Co - Temecula | Aftermath |
| Black Market Brewing Co - Temecula | Bad Actor |
| Black Market Brewing Co - Temecula | Gold |
| Black Market Brewing Co - Temecula | Great White Buffalo |
| Black Market Brewing Co - Temecula | Jade |
| Black Market Brewing Co - Temecula | Neapolitan |
| Black Market Brewing Co - Temecula | Passion Fruit Berliner Weisse |
| Black Market Brewing Co - Temecula | Shakedown |
| Black Project Spontaneous & Wild Ales | HABU: Framboise |
| Black Project Spontaneous & Wild Ales | Magic Lantern |
| Black Project Spontaneous & Wild Ales | MINUTEMAN |
| Black Project Spontaneous & Wild Ales | Oxcart |
| Black Project Spontaneous & Wild Ales | Roswell: Grudge |
| Black Project Spontaneous & Wild Ales | Roswell: Sign |
| Black Project Spontaneous & Wild Ales | Shadow Factory |
| Black Project Spontaneous & Wild Ales | STARGATE |
| Black Sky Brewery | Ale of Minerva |
| Black Sky Brewery | Beerhammer Smoked Scottish Ale |
| Black Sky Brewery | Black Currant Belgian Strong Ale |
| Black Sky Brewery | Demonseed IPA |
| Black Sky Brewery | Fallen Angel Stout |
| Black Sky Brewery | Kali-Pucker |
| Black Sky Brewery | SOB Honey Ale |
| Black Sky Brewery | Watermelon Petal to the Metal |
| Black Star Co-op | Hop Ons |
| Black Star Co-op | Recalcitrant Dockhand |
| Black Star Co-op | Roze Sap |
| Black Star Co-op | Waterloo |
| Black Star Co-op | Wish You Were Queer |
| Blackstone Brewing Co | Chaser Pale |
| Blackstone Brewing Co | Nut Brown Ale |
| Blackstone Brewing Co | Pumpkin Ale |
| Blackstone Brewing Co | Session Player |
| Blackstone Brewing Co | St. Charles Porter |
| Blind Tiger Brewery & Restaurant | Bo-Pils |
| Blind Tiger Brewery & Restaurant | Kristal Weizen |
| Blind Tiger Brewery & Restaurant | Oktoberfest |
| Blind Tiger Brewery & Restaurant | Pils vom Fass |
| Blind Tiger Brewery & Restaurant | Weizenbock |
| Blue Corn Cafe | Atomic Blonde Lager |
| Blue Corn Cafe | End of the Trail Brown Ale |
| Blue Corn Cafe | Gatekeeper IPA |
| Blue Corn Cafe | Glasgow Garnet Scotch Ale |
| Blue Corn Cafe | Whiteout Stout |
| Blue Star Brewing Co | Apache Amber |
| Blue Star Brewing Co | King William Ale |
| Blue Star Brewing Co | Raspberry Geyser |
| Blue Star Brewing Co | Southtown Sour |
| Blue Star Brewing Co | Texican Lager |
| Blue Tile Brewing | Big Boys Light |
| Blue Tile Brewing | Czechzealand Pils |
| Blue Tile Brewing | Goth 2 Boss |
| Blue Tile Brewing | Het Steen |
| Boggy Draw Brewery | ES-Bueno |
| Boggy Draw Brewery | Sgt. Sinkhole Hefeweizen |
| Boggy Draw Brewery | Space Cowboy |
| Boggy Draw Brewery | Trail 199 |
| Boise Brewing | Bike Route Stout |
| Boise Brewing | Black Cliffs |
| Boise Brewing | Boise Light Ale |
| Boise Brewing | Jagged Shard |
| Boise Brewing | Sun Cruiser |
| Bolton Landing Brewing Co. | Lei'd Back Sour IPA |
| Bolton Landing Brewing Co. | Loconuts For Porter |
| Bolton Landing Brewing Co. | Mikado's Revenge |
| Bolton Landing Brewing Co. | Tight Squeeze |
| Bolton Landing Brewing Co. | Urban Lumberjack |
| Bonesaw Brewing Co. | Amputator |
| Bonesaw Brewing Co. | Dark Tower |
| Bonesaw Brewing Co. | Duby |
| Bonesaw Brewing Co. | Le Petit Demon |
| Bonesaw Brewing Co. | Rampancy |
| Boneyard Brew 1 | Funky Bunch |
| Boneyard Brew 2 | Gooze Cruze |
| Boneyard Brew 3 | Hop Venom IIPA |
| Boneyard Brew 4 | Incredible Pulp |
| Boneyard Brew 5 | PABO Pilsner |
| Boneyard Brew 6 | Rum Barrel Aged Suge Knite |
| Boneyard Brew 7 | Sticky Zwickel |
| Bootstrap Brewing Co | Backfire |
| Bootstrap Brewing Co | Cherry Gose |
| Bootstrap Brewing Co | Chillax |
| Bootstrap Brewing Co | Czech-Mate |
| Bootstrap Brewing Co | Insane Rush |
| Bootstrap Brewing Co | Lush Puppy |
| Bootstrap Brewing Co | More Cowbell! |
| Bootstrap Brewing Co | Wreak Havoc |
| Border X Brewing | Abuelitas Chocolate Stout |
| Border X Brewing | Algo Light |
| Border X Brewing | BX IPA |
| Border X Brewing | La Morenita Dark Kolsch |
| Border X Brewing | Pepino Sour |
| Bosque Brewing Co | Acequia IPA |
| Bosque Brewing Co | Bosque Lager |
| Bosque Brewing Co | One Man's Helles |
| Bosque Brewing Co | Pistol Pete's 1888 Blonde Ale |
| Bosque Brewing Co | Resto Hazy Pale |
| Boston Beer Co | Marathon Brewing 26.2 Brew |
| Boston Beer Co | Samuel Adams Barrel-Aged Doublebock |
| Boston Beer Co | Samuel Adams Coffee Pale Ale |
| Boston Beer Co | Samuel Adams Mountain Berry |
| Boston Beer Co | Samuel Adams Sam '76 |
| Boston Beer Co - DBA Samuel Adams Brewing Co | Samuel Adams Mango Guava IPA |
| Boston Beer Co - DBA Samuel Adams Brewing Co | Samuel Adams New England IPA |
| Boston Beer Co - DBA Samuel Adams Brewing Co | Samuel Adams New England Pale Ale |
| Boston Beer Co - DBA Samuel Adams Brewing Co | Samuel Adams Octoberfest |
| Boston Beer Co - DBA Samuel Adams Brewing Co | Samuel Adams Pilsner |
| Boulder Beer Co | 40th Anniversary Ale |
| Boulder Beer Co | Hazed & Infused |
| Boulder Beer Co | Pit of Destiny |
| Boulder Beer Co | Shake Chocolate Porter |
| Boulder Beer Co | Spaceman Double IPA |
| Boundary Bay Brewery & Bistro | Batch 7000 - Imperial IPA |
| Boundary Bay Brewery & Bistro | Bellingham Blonde |
| Boundary Bay Brewery & Bistro | Dark Darkness |
| Boundary Bay Brewery & Bistro | Old Bounder |
| Boundary Bay Brewery & Bistro | Party Shirt IPA |
| Boundary Bay Brewery & Bistro | Pilsner |
| Boundary Bay Brewery & Bistro | Scotch Ale |
| Boxing Bear Brewing Company | Chocolate Milk Stout |
| Boxing Bear Brewing Company | Featherweight Session IPA |
| Boxing Bear Brewing Company | Murkito |
| Boxing Bear Brewing Company | Pineapple Upside-Down Beer |
| Boxing Bear Brewing Company | Strawberry Basil Saison |
| Boxing Bear Brewing Company | Uppercut IPA |
| Braindead Brewing | Automatic Standard |
| Braindead Brewing | Cruel, Cruel Morning |
| Braindead Brewing | Haupt Frog |
| Braindead Brewing | Today's Special |
| Braindead Brewing | Transatlantic Albatross |
| Brass Brewing Company | Viking Zero Two (11F) Hefeweizen |
| Brass Brewing Company | Volstead Act Kentucky Common 3.0 |
| Brasserie Saint James | Daily Wages Saison |
| Brasserie Saint James | Framboise |
| Brasserie Saint James | Quadrophobia |
| Brasserie Saint James | Red Headed Stranger |
| Brasserie Saint James | Santiago |
| Brasserie Saint James | The Third Man |
| Bravery Brewing | Bourbon Barrel-Aged The Shroud |
| Bravery Brewing | Buster's Brown Ale |
| Bravery Brewing | Hammer Hef |
| Bravery Brewing | Korova Sweet Stout |
| Bravery Brewing | The Shroud |
| Bravus Brewing Company | Bravus Barrel-Aged Bourbon Stout |
| Bravus Brewing Company | Bravus IPA |
| Bravus Brewing Company | Bravus Oatmeal Stout |
| Bravus Brewing Company | Bravus Raspberry Gose |
| Bravus Brewing Company | Bravus White Ale |
| Braxton Brewing Company | Barrel Aged Dark Charge |
| Braxton Brewing Company | Bavarian Style Select Lager |
| Braxton Brewing Company | Garage Beer |
| Braxton Brewing Company | Jubilee |
| Braxton Brewing Company | Oktober Fuel |
| Braxton Brewing Company | Storm |
| Braxton Brewing Company | Tropic Flare |
| Breakside Brewery | Breakside Gose |
| Breakside Brewery | Breakside Lucky As Helles |
| Breakside Brewery | Breakside Rye Curious? |
| Breakside Brewery | Breakside Wentworth by the Sea |
| Breakside Brewery | Breakside Woodlawn Pale Ale |
| Breakside Brewery & Taproom | Breakside Fruits That Begin With The Letter Yuzu |
| Breakside Brewery & Taproom | Breakside IPA |
| Breakside Brewery & Taproom | Breakside Maple Oligarch |
| Breakside Brewery & Taproom | Breakside Passionfruit Sour Ale |
| Breakside Brewery & Taproom | Breakside Quiescence |
| Breakside Brewery & Taproom | Breakside Wanderlust IPA |
| Breakwater Brewing Co | Blood Moon Weissen |
| Breakwater Brewing Co | Kali Kush |
| Breakwater Brewing Co | Mission Accomplished |
| Breakwater Brewing Co | Rye Dawn |
| Breakwater Brewing Co | Shorebreak Pale |
| Brew Kettle, Taproom and Smokehouse, The | Awesome IPL |
| Brew Kettle, Taproom and Smokehouse, The | Bourbon Barrel Aged Old Ale |
| Brew Kettle, Taproom and Smokehouse, The | Jack Hammer Barley Wine |
| Brew Kettle, Taproom and Smokehouse, The | Kitka |
| Brew Kettle, Taproom and Smokehouse, The | Major Lager |
| Brew Kettle, Taproom and Smokehouse, The | Oktofest |
| Brew Kettle, Taproom and Smokehouse, The | One Eyed Jack |
| Brew Kettle, Taproom and Smokehouse, The | Rude Cru |
| Brew Kettle, Taproom and Smokehouse, The | Safe Space |
| Brew Kettle, Taproom and Smokehouse, The | White Rajah |
| BrewDog Brewing Company, LLC | Cosmic Crush Boysenberry |
| BrewDog Brewing Company, LLC | Elvis Juice |
| BrewDog Brewing Company, LLC | Hazy Jane |
| BrewDog Brewing Company, LLC | Lost Lager |
| BrewDog Brewing Company, LLC | Nanny State |
| BrewDog Brewing Company, LLC | Punk |
| Brewed By Gnomes | Keeper of Deee-Lite - Lemon Verbena Golden Ale |
| Brewed By Gnomes | Růžový - Rosy Hazy IPA |
| Brewery At Simmzys Burbank | Bierfest Lager |
| Brewery At Simmzys Burbank | Simmzy's Porter |
| Brewery At Simmzys Burbank | Tide Pool Pale Ale |
| Brewery At Simmzys Burbank | Tips Up! IPA |
| Brewheim Brewing Company | Brewheim Brut IPA |
| Brewheim Brewing Company | Brewheim Hazy Pale Ale |
| Brewheim Brewing Company | Brewheim Ruby - Coconut Red Ale |
| Brewheim Brewing Company | Brewheim SoCal Lager |
| Brewheim Brewing Company | Brewheim Ziggy - Tropical Session IPA |
| BrickStone Brewery | Brickstone APA |
| BrickStone Brewery | Galaxy Down Under |
| BrickStone Brewery | HopSkip |
| BrickStone Brewery | Permanent Vacation |
| BrickStone Brewery | Triple H-Haze-Haze-Haze |
| BrickStone Brewery Brewpub | Brickstone Coffee Porter |
| BrickStone Brewery Brewpub | Harry Porter |
| BrickStone Brewery Brewpub | Oatmeal Stout |
| BrickStone Brewery Brewpub | Take It to 100 |
| BrickStone Brewery Brewpub | To Helles and Back |
| Brickway Brewery and Distillery | Drone Fleur |
| Brickway Brewery and Distillery | Epic Blackout Stout |
| Brickway Brewery and Distillery | Jalapeno Pineapple Pils |
| Brickway Brewery and Distillery | One Way IPA |
| Brickway Brewery and Distillery | Wild Olivia Sour Ale |
| Bridger Brewing Company | Antilogy Black IPA |
| Bridger Brewing Company | Bobcat Brown Ale |
| Bridger Brewing Company | Ghost Town Coffee Stout |
| Bridger Brewing Company | Lee Metcalf Pale Ale |
| Bridger Brewing Company | Mad Mile Cream Ale |
| Brink Brewing Company | Duncan Clan |
| Brink Brewing Company | Hold The Reins |
| Brink Brewing Company | Kochanie |
| Brink Brewing Company | Moozie |
| Brink Brewing Company | White Legs |
| Bristol Brewing Co | Automaton White IPA |
| Bristol Brewing Co | Beehive Honey Wheat |
| Bristol Brewing Co | Belgian Quad |
| Bristol Brewing Co | Ivywild School Pale Ale |
| Bristol Brewing Co | Laughing Lab Scottish Ale |
| Broken Compass Brewing | Blackberry FDFH |
| Broken Compass Brewing | Coconut Porter |
| Broken Compass Brewing | Ginger Pale Ale |
| Broken Compass Brewing | Irish Red |
| Broken Compass Brewing | Pilsner |
| Broken Compass Brewing | Snow Blind Double IPA |
| Brooklyn Brewery | Bel Air Sour |
| Brooklyn Brewery | Black Chocolate Stout 2015 |
| Brooklyn Brewery | Black Ops 2014 |
| Brooklyn Brewery | Brooklyn Lager |
| Brooklyn Brewery | Capataz |
| Brooklyn Brewery | MegaPurple |
| Brooklyn Brewery | Sorachi Ace |
| Brooklyn Brewery | Special Effects |
| Brooklyn Brewery | Teranga |
| Brooklyn Brewery | The Stonewall Inn IPA |
| Brouwerij West | Dig My Earth |
| Brouwerij West | Falling Water |
| Brouwerij West | Giraffe |
| Brouwerij West | JAWS |
| Brouwerij West | Picnic Lightning |
| Bruery, The | 10 Lords A Leaping |
| Bruery, The | Apfelsap |
| Bruery, The | Gin Barrel Aged Imperial Cabinet (Terreux) |
| Bruery, The | Goses Are Red (Terreux) |
| Bruery, The | Grey Monday 2019 |
| Bruery, The | Mischief |
| Bruery, The | So Happens It's Tuesday Mole |
| Bruery, The | Yount |
| Brues Alehouse Brewing Company | Island Girl |
| Brues Alehouse Brewing Company | OG Peach |
| Brues Alehouse Brewing Company | Pinehopple Express |
| Brues Alehouse Brewing Company | Storyteller |
| Brues Alehouse Brewing Company | Tale of Two Barrels |
| Buffalo Bayou Brewing Co | Crush City IPA |
| Buffalo Bayou Brewing Co | Dreamsicle |
| Buffalo Bayou Brewing Co | Gingerbread Stout |
| Buffalo Bayou Brewing Co | Morning Wood |
| Buffalo Bayou Brewing Co | Wake 'N Bake |
| Bull & Bush Brewery | Big Ben Brown Ale |
| Bull & Bush Brewery | Pimp My Rye |
| Bull & Bush Brewery | Release The Hounds 2017 Vintage |
| Bull & Bush Brewery | The Legend of the Liquid Brain Imperial Stout |
| Bull & Bush Brewery | Woody Pils |
| Bull Island Brewing Company | Dru's Brew Honey Ale |
| Bull Island Brewing Company | Hampton Bay Double IPA |
| Bull Island Brewing Company | Messick Point Marzen Lager |
| Bull Island Brewing Company | Oyster Jalapeno Porter |
| Burly Brewing Company, LLC | Chardonnay Barrel Aged Raspberry Sour Ale |
| Burly Brewing Company, LLC | ExCLEARimental IPA v.1 |
| Burly Brewing Company, LLC | Hefeweizen |
| Burly Brewing Company, LLC | Juicebox |
| Burly Brewing Company, LLC | Squarreled Red Horned Burly Dude |
| Burning Barrel Brewing Company | Dankness Attacks |
| Burning Barrel Brewing Company | Fresh Out The Oven |
| Burning Barrel Brewing Company | Oater Boat |
| Burning Barrel Brewing Company | Wake and Cake |
| C.B. and Potts/Big Horn Brewery - Highlands Ranch | NE Road |
| C.B. and Potts/Big Horn Brewery - Highlands Ranch | Orange Theory |
| C.B. and Potts/Big Horn Brewery - Highlands Ranch | Riga Baltic |
| C.B. and Potts/Big Horn Brewery - Highlands Ranch | T-Bones Tears |
| C.B. and Potts/Big Horn Brewery - Highlands Ranch | The Weasel |
| Caboose Brewing Co. | Key Lime Gose |
| Caboose Brewing Co. | The Fog IPA |
| Caboose Brewing Co. | To Helles and Bock |
| Caboose Brewing Co. | Vienna Lager |
| Caboose Brewing Co. | Whitetail Wit |
| Calicraft Brewing Co | Barrel Project: Guava Sour |
| Calicraft Brewing Co | Barrel Project: Pomegranate-Plum Sour |
| Calicraft Brewing Co | Coast |
| Calicraft Brewing Co | Cool Kidz |
| Calicraft Brewing Co | Spritzer: Passionfruit-Orange-Guava |
| Cambridge House Brew Pub - Granby | CBH Irish Red |
| Cambridge House Brew Pub - Granby | I Want More |
| Cambridge House Brew Pub - Granby | Old Mill Pond ESB |
| Cambridge House Brew Pub - Granby | Outta Bullets |
| Cambridge House Brew Pub - Granby | Two Gun Kolsch |
| Canned Heat Craft Beer Company | Beautiful Curves- Mimosa |
| Canned Heat Craft Beer Company | Beautiful Curves- White Cranberry Peach |
| Canned Heat Craft Beer Company | Ibex |
| Canned Heat Craft Beer Company | Julez |
| Cannonball Creek Brewing Co | Let's Talk About Mex |
| Cannonball Creek Brewing Co | Mindbender IPA |
| Cannonball Creek Brewing Co | Netflix and Pils |
| Cannonball Creek Brewing Co | Trump Hands |
| Cannonball Creek Brewing Co | Vladimir Brutin |
| Canteen Brewhouse | Exodus IPA |
| Canteen Brewhouse | High Plains Pils |
| Canteen Brewhouse | Lucky in Lavender |
| Canteen Brewhouse | New Mexico State Fair Pils |
| Canteen Brewhouse | Panama Joe |
| Canteen Brewhouse | Wee Bit Loco |
| Canyon Creek Brewing | Beer Henge Hefe |
| Canyon Creek Brewing | Copper |
| Canyon Creek Brewing | Min Pin Pilsner |
| Canyon Creek Brewing | One Night Stand Blonde |
| Canyon Creek Brewing | Rabbit Head Red |
| Canyon Lakes Golf Course & Brewery | 18 Under Par Tropical IPA |
| Canyon Lakes Golf Course & Brewery | Ace Amber Ale |
| Canyon Lakes Golf Course & Brewery | Hackers Haze |
| Canyon Lakes Golf Course & Brewery | OB Brown Ale |
| Canyon Lakes Golf Course & Brewery | Spackler Au Revoir Framboise |
| Canyon Lakes Golf Course & Brewery | Vardon Saison |
| Cape May Brewing Company - Rio Grande | Bière de Mineur |
| Cape May Brewing Company - Rio Grande | Bourbon Barrel-Aged Concrete Ship |
| Cape May Brewing Company - Rio Grande | Cape May Lager |
| Cape May Brewing Company - Rio Grande | Crushin' It |
| Cape May Brewing Company - Rio Grande | Honey Porter |
| Cape May Brewing Company - Rio Grande | Irrationally Exuberant |
| Cape May Brewing Company - Rio Grande | The "Z" is Silent |
| Cape May Brewing Company - Rio Grande | The Bog |
| Captain Lawrence Brewing Co | Frutteto |
| Captain Lawrence Brewing Co | Orbital Tilt |
| Captain Lawrence Brewing Co | Powder Dreams |
| Captain Lawrence Brewing Co | Smoothie Dreams |
| Captain Lawrence Brewing Co | Soft Swerve |
| Captain Lawrence Brewing Co | Tears of Green |
| Central Coast Brewing Co - Monterey St. | Higuera Street Pale Ale |
| Central Coast Brewing Co - Monterey St. | Monterey Street Pale Ale |
| Central Coast Brewing Co - Monterey St. | Power Hour Pils |
| Central Coast Brewing Co - Monterey St. | Pro-Am Pils |
| Central Coast Brewing Co - Monterey St. | Raspberry Sunrise |
| Central Coast Brewing Co - Monterey St. | Simply Simcoe |
| Central Waters Brewing Co | Crew Drive |
| Central Waters Brewing Co | Maple Barrel Stout |
| Central Waters Brewing Co | Strawberry Milkshake IPA |
| Central Waters Brewing Co | Twenty One |
| Central Waters Brewing Co | Unsettled New England Style IPA |
| Cerveceria Colorado | ¡Venga! |
| Cerveceria Colorado | Barrica Reserva |
| Cerveceria Colorado | Mangolito |
| Cerveceria Colorado | Poblano Pilsner |
| Cerveceria Colorado | Señor Piña |
| Chain Reaction Brewing Company | Baby It's Kolsch Outside |
| Chain Reaction Brewing Company | Blackberry impact |
| Chain Reaction Brewing Company | Edinburgh Scottish Ale |
| Chain Reaction Brewing Company | Hatch Chile Amber |
| Chain Reaction Brewing Company | Pink Peppercorn Saison |
| Chapman Crafted Beer | Absofruitly! Red Raspberry |
| Chapman Crafted Beer | Bitterness Engaged |
| Chapman Crafted Beer | Chapman Crafted Pils |
| Chapman Crafted Beer | Counterparts |
| Chapman Crafted Beer | Permanent Waves |
| Chapman Crafted Beer | Sir Thix-a-Lot |
| Chapman Crafted Beer | Slow Riser |
| Chapman's Brewing Company | Barrel Aged Edison |
| Chapman's Brewing Company | Englishman |
| Chapman's Brewing Company | Enlighten Ale |
| Chapman's Brewing Company | Undaunted |
| Chapman's Brewing Company | Valiant |
| Chicago Brewing Co - NV | Chicago Dog |
| Chicago Brewing Co - NV | Hardway IPA |
| Chicago Brewing Co - NV | Quad Damn It |
| Chicago Brewing Co - NV | Weizenheimer |
| Chuckanut Brewery - North Nut | Chuckanut Alt |
| Chuckanut Brewery - North Nut | Chuckanut Asian Lager |
| Chuckanut Brewery - North Nut | Chuckanut Dunkel |
| Chuckanut Brewery - North Nut | Chuckanut Fest Bier |
| Chuckanut Brewery - North Nut | Chuckanut Helles |
| Chuckanut Brewery - North Nut | Chuckanut Kolsch |
| Chuckanut Brewery - North Nut | Chuckanut Pilsner |
| Chuckanut Brewery - North Nut | Chuckanut Vienna Lager |
| Chuckanut Brewery - North Nut | Nutburger |
| Chula Vista Brewery | Beautiful View |
| Chula Vista Brewery | Browner Than Ivan |
| Chula Vista Brewery | Papa's Pils |
| Chula Vista Brewery | Screen Saver |
| Chula Vista Brewery | Straight to Hell |
| Church Street Brewing Company | Devil's Advocate |
| Church Street Brewing Company | Holy Cow |
| Church Street Brewing Company | Jucifer |
| Cigar City Brewing Co | Criminal Commission |
| Cigar City Brewing Co | Florida Man |
| Cigar City Brewing Co | Guayabera |
| Cigar City Brewing Co | Huevo |
| Cigar City Brewing Co | Jai Alai |
| Cigar City Brewing Co | Kulich |
| Cigar City Brewing Co | Maduro Brown Ale |
| Cigar City Brewing Co | Margarita Gose |
| Cigar City Brewing Co | Smiling Nut |
| Cigar City Brewing Co | Wedge Cut |
| Cigar City Brewing Co | Xbalanque |
| Citizen 33 Brewery | Drictor Brown Ale |
| Citizen 33 Brewery | Gemstone Saison |
| Citizen 33 Brewery | Hoppy Mountain IPA |
| City Star Brewing | Bandit Brown |
| City Star Brewing | Cowboy's Golden |
| City Star Brewing | Night Watchman |
| City Star Brewing | Raspberry Scoundrel |
| City Star Brewing | Salud |
| City Star Brewing | Scoundrel |
| City Star Brewing | Sim's Red |
| City Steam Brewery | Pasquale's Pils |
| City Steam Brewery | Pink & White |
| City Steam Brewery | Starlit |
| City Steam Brewery | The Naughty Nurse |
| Claremont Craft Ales | Buddy Black IPA |
| Claremont Craft Ales | Happy Days |
| Claremont Craft Ales | Jacaranda Rye IPA |
| Claremont Craft Ales | Pepper & Peaches |
| Claremont Craft Ales | Station 101 |
| Claremont Craft Ales | The Prado Effect |
| Clutch Brewing Company | Exhaustdead |
| Clutch Brewing Company | Noktoberfest |
| Clutch Brewing Company | Outta' Style |
| Clutch Brewing Company | Phil's Pils |
| Clutch Brewing Company | Straight 8 |
| Clutch Brewing Company | Sweet Jane |
| Coal Mine Ave Brewing Company | CocoMan |
| Coal Mine Ave Brewing Company | Colliery |
| Coal Mine Ave Brewing Company | Peabody - DDH |
| CO-Brew | Coffee Cream Ale |
| CO-Brew | Farmhouse Saison |
| CO-Brew | Jalapeno Lime Kolsch |
| CO-Brew | Meyer Lemon Gose |
| CO-Brew | New England Style IPA |
| Coda Brewing Company | Album Flux |
| Coda Brewing Company | Cirrus Blanc |
| Coda Brewing Company | Noctum Obscurum |
| Coda Brewing Company | Ruby Fall |
| Coda Brewing Company | Sleepyhead |
| Coda Brewing Company | Wallonian Dreams |
| Collision Bend Brewing Co | Bollard Pull |
| Collision Bend Brewing Co | High Rent Lemon Girl |
| Collision Bend Brewing Co | Hope Flows |
| Collision Bend Brewing Co | Square One |
| Colorado Plus | 38th Ave |
| Colorado Plus | Doc Brown's 1892 |
| Colorado Plus | Grafton St. |
| Colorado Plus | Milk & Cookies |
| Colorado Plus | My, My, Key Lime Pie |
| Columbus Brewing Co | Crocodile Tongue |
| Columbus Brewing Co | FestBier |
| Columbus Brewing Co | Insane Wanderer |
| Columbus Brewing Co | Pilsner |
| Columbus Brewing Co | Simon |
| Commonhouse Aleworks | Indigose |
| Commonhouse Aleworks | Looking East |
| Commonhouse Aleworks | Park Circle Pale |
| Commonhouse Aleworks | Publick Pilsner |
| Commonhouse Aleworks | Vertical Shear |
| Commonhouse Aleworks | Wise One |
| Community Beer Co | Berliner Berry |
| Community Beer Co | Citra Slice |
| Community Beer Co | Texas Lager |
| Community Beer Co | Trinity Tripel |
| Community Beer Co | Witbier |
| Community Beer Co | Yessir! |
| Compadre Brewing | Bella's Agave Rose Ale |
| Compadre Brewing | Dia De Los Compadres Muertos Mexican Style Cerveza |
| Compadre Brewing | Folsom Prison Blueberry Porter |
| Compadre Brewing | La Guerita Suavecita Lager |
| Compadre Brewing | The Pfog Hazy Pale Ale |
| Compadre Brewing | The Tingle IPA |
| Confluence Brewing Co | Extinction Event |
| Confluence Brewing Co | Lavender Brett Farmer John's |
| Confluence Brewing Co | Milk Man Milk Stout |
| Confluence Brewing Co | Oktoberfest |
| Confluence Brewing Co | Over the Ivy Czech-Style Pils |
| Conshohocken Brewing Co. | 100 Acres |
| Conshohocken Brewing Co. | Nightmare On E. Elm Street Pumpkin Ale |
| Conshohocken Brewing Co. | Philly Vice |
| Conshohocken Brewing Co. | Puddlers Row ESB |
| Conshohocken Brewing Co. | Type A |
| Conshohocken Brewing Co. | V Grand Cru |
| COOP Ale Works | 10th Anniversary Beer: Dark Sour Ale with Tart Cherries |
| COOP Ale Works | 2018 Territorial Reserve Bourbon Barrel Aged Imperial Stout |
| COOP Ale Works | 2019 DNR Cask-It: Brandy Barrel Aged with Cherries |
| COOP Ale Works | 2019 Territorial Reserve Bourbon Barrel Aged Rye Wine Ale |
| COOP Ale Works | 2019 Territorial Reserve Wild Wheat Wine Honey Ale |
| COOP Ale Works | Armory Brass Lager |
| COOP Ale Works | F5 IPA |
| COOP Ale Works | Horny Toad Blonde |
| COOP Ale Works | Id No. 8: Barrel Aged Mango Sour Ale |
| COOP Ale Works | Oktoberfest Marzen Lager |
| Copper Kettle Brewing Company | Festival Beer |
| Cosmic Eye Brewing | 1,000 Truths |
| Cosmic Eye Brewing | Dead Man's Run |
| Cosmic Eye Brewing | Gaze of the Basilisk |
| Cosmic Eye Brewing | Time is a Ghost |
| CottonTown Brew Lab | BBA Winter Warmer (Buffalo Trace) |
| CottonTown Brew Lab | Blueberry Berliner |
| CottonTown Brew Lab | Bull St. Wheat |
| CottonTown Brew Lab | Trainsporter |
| CottonTown Brew Lab | TropiCarolina |
| Crazy Mountain Brewing Co | Crazy Mountain Amber Ale |
| Crazy Mountain Brewing Co | Creedence Pilsner |
| Crazy Mountain Brewing Co | Hookiebobb IPA |
| Crazy Mountain Brewing Co | Horseshoes & Hand Grenades |
| Crazy Mountain Brewing Co | Lava Lake Wit |
| Crazy Mountain Brewing Co | Lawyers, Guns, & Money Barley Wine |
| Crazy Mountain Brewing Co | Local's Stash: Boysenberry Milkshake IPA |
| Crazy Mountain Brewing Co | Local's Stash: Grapefruit Pale Ale |
| Crazy Mountain Brewing Co | Mountain Livin' Pale Ale |
| Crooked Lane Brewing Co | 1-2 Punch |
| Crooked Lane Brewing Co | Nightfall At the Barn |
| Crooked Lane Brewing Co | Oktoberfest |
| Crooked Lane Brewing Co | Socks & Crocs |
| Crooked Lane Brewing Co | SR-16 |
| Crooked Lane Brewing Co | Thirsty Pretzels |
| Crooked Lane Brewing Co | Veedels Bräu |
| Crooked Lane Brewing Co | Wobblor |
| Crooked Stave Artisan Beer Project | Crooked Stave IPA |
| Crooked Stave Artisan Beer Project | Framboise Traditional |
| Crooked Stave Artisan Beer Project | Get The Funk Out |
| Crooked Stave Artisan Beer Project | Origins |
| Crooked Stave Artisan Beer Project | Petite Sour Blueberry |
| Crooked Stave Artisan Beer Project | Sour Rosé |
| Crooked Stave Artisan Beer Project | Spontaneous |
| Crooked Stave Artisan Beer Project | St. Bretta Citrus Saison |
| Crooked Stave Artisan Beer Project | Von Pilsner |
| Crooked Stave Artisan Beer Project | Wild Colorado |
| Crooked Thumb Brewery | 727 Gold Ale |
| Crooked Thumb Brewery | Cloud City Saison |
| Crooked Thumb Brewery | Coconut Digital Vortex Dodecahedron |
| Crooked Thumb Brewery | Grandpa Jack's Pils |
| Crooked Thumb Brewery | Harbor Lager |
| Crooked Thumb Brewery | Reality Checker Sour Series |
| Crooked Thumb Brewery | Tuxedo T-Shirt Milk Stout |
| Crow Hop Brewing Co. Ltd. | Knee-Knocker Porter |
| Crow Hop Brewing Co. Ltd. | Rado's Red |
| Crow Hop Brewing Co. Ltd. | Recess IPA |
| Crow Hop Brewing Co. Ltd. | Strawberry Limeade Sour |
| Crow Hop Brewing Co. Ltd. | Window Screen Wheat |
| Crying Eagle Brewing Company | Don't Blush |
| Crying Eagle Brewing Company | Louisiana Lager |
| Crying Eagle Brewing Company | Saison des Fetes - Guava |
| Crying Eagle Brewing Company | Things Unsettled |
| Crying Eagle Brewing Company | Verreaux |
| Culmination Brewing Co | Illusison of Grandeur |
| Culmination Brewing Co | Neon Valley |
| Culmination Brewing Co | Obscured by Clouds |
| Culmination Brewing Co | On The Keller |
| Culmination Brewing Co | Phaedrus |
| D and G Brewing Company | Archangel Red |
| D and G Brewing Company | Barrel-Aged Imperial Stout |
| D and G Brewing Company | Kolsch |
| D and G Brewing Company | Roasted Chocolate Oatmeal Stout |
| D and G Brewing Company | West Coast IPA |
| D9 Brewing Company | Brewer's Day Off |
| D9 Brewing Company | Brown Sugar Brown Cow |
| D9 Brewing Company | Cryonic |
| D9 Brewing Company | Pinch of Salt |
| D9 Brewing Company | Systema Naturae |
| Danny Boy Beer Works | Indian Summer Saison |
| Danny Boy Beer Works | Mac Daddy |
| Danny Boy Beer Works | MexiCali |
| Danny Boy Beer Works | Pub Scout Pilsner |
| Danny Boy Beer Works | Training Day |
| Danville Brewing Company | Berry Badrinath |
| Danville Brewing Company | Chux |
| Danville Brewing Company | Danville IPA |
| Danville Brewing Company | Hartz Wheat |
| Danville Brewing Company | Hop Magee |
| Danville Brewing Company | Never Neverland |
| Danville Brewing Company | Oatmeal Raisin Cookie |
| Daredevil Brewing Company | Dunkel |
| Daredevil Brewing Company | Helles |
| Daredevil Brewing Company | Lift Off |
| Daredevil Brewing Company | Oatmeal J.W.P. |
| Daredevil Brewing Company | Rip Cord |
| Daredevil Brewing Company | Slip Stream |
| Daredevil Brewing Company | Vacation |
| Dead Hippie Brewing | Debbie Harry Blonde |
| Dead Hippie Brewing | DitHira |
| Dead Hippie Brewing | I Know You Ryder |
| Dead Hippie Brewing | Moist and Milky |
| Dead Hippie Brewing | Shawnee Pale Ale |
| Deep Ellum Brewing Co | Apricot Golden Ale |
| Deep Ellum Brewing Co | Barrel Crusher |
| Deep Ellum Brewing Co | Dallas Blonde |
| Deep Ellum Brewing Co | Darkest Hour |
| Deep Ellum Brewing Co | Deep Ellum IPA |
| Deep Ellum Brewing Co | Deep Ellum Lager |
| Deep Ellum Brewing Co | Deep Ellum White IPA |
| Deep Ellum Brewing Co | Gosé Down Easy |
| Deep Ellum Brewing Co | Manic Confidence |
| Deep Ellum Brewing Co | Play Date |
| Del Cielo Brewing Co. | Cashmere Undies |
| Del Cielo Brewing Co. | Do The Fandango |
| Del Cielo Brewing Co. | Guava Dreams |
| Del Cielo Brewing Co. | IP Easy |
| Del Cielo Brewing Co. | Órale |
| Del Cielo Brewing Co. | Smooth Ride |
| Denver Beer Co | Drama Queen |
| Denver Beer Co | Graham Cracker Grand Cru |
| Denver Beer Co | Graham Cracker Porter |
| Denver Beer Co | Juicy Freak |
| Denver Beer Co | Peanut Butter Graham Cracker Porter |
| Denver Beer Co | Pretzel Assassin |
| Denver Beer Co | Princess Yum Yum |
| Deschutes Brewery | Brut IPA |
| Deschutes Brewery | Dank Cake |
| Deschutes Brewery | Fresh Squeezed IPA |
| Deschutes Brewery | Lil' Squeezy Juicy Ale |
| Deschutes Brewery | Mad Rhymes |
| Deschutes Brewery | Marionberry Lavender Sour |
| Deschutes Brewery | Slightly Exaggerated IPA |
| Deschutes Brewery | Teensy |
| Deschutes Brewery | The Abyss |
| Deschutes Brewery & Public House | American Wheat |
| Deschutes Brewery & Public House | Black Butte Porter |
| Deschutes Brewery & Public House | Black Butte XXXI |
| Deschutes Brewery & Public House | Irish Stout |
| Deschutes Brewery & Public House | Patient Angler Pale Ale |
| Deschutes Brewery & Public House | Raspberry Sorbet Ale |
| Deschutes Brewery & Public House | Red Line Boom |
| Deschutes Brewery & Public House | Slightly Exaggerated IPA |
| Deschutes Brewery & Public House | Dark Velvet Thunder CDA |
| Deschutes Brewery & Public House | Fresh Haze IPA |
| Deschutes Brewery & Public House | Funky Cellar Dweller |
| Deschutes Brewery & Public House | Mirror Pond Pale Ale |
| Deschutes Brewery & Public House | Obsidian Stout |
| Deschutes Brewery & Public House | Skills to Taste the Pils |
| Deschutes Brewery & Public House | Tempranillo Flanders |
| Deschutes Brewery & Public House | Trees of Doom Dunkel |
| Deschutes Brewery & Public House | Valley of the Shadow |
| Deschutes Brewery Tasting Room Roanoke VA | Agave Tahitian Lime |
| Deschutes Brewery Tasting Room Roanoke VA | Ain't No Helles Back Girl! |
| Deschutes Brewery Tasting Room Roanoke VA | Black Mirror |
| Deschutes Brewery Tasting Room Roanoke VA | Brushy Mountain Bitter |
| Deschutes Brewery Tasting Room Roanoke VA | Conall Scotch Ale |
| Deschutes Brewery Tasting Room Roanoke VA | Da Shootz! |
| Deschutes Brewery Tasting Room Roanoke VA | Dissident Brett |
| Deschutes Brewery Tasting Room Roanoke VA | Dragonstone Dunkles Bock |
| Deschutes Brewery Tasting Room Roanoke VA | HandUp IPA |
| Deschutes Brewery Tasting Room Roanoke VA | Stand Around Brown |
| Deschutes Brewery Tasting Room Roanoke VA | Versatility |
| DESTIHL Brewery | Deadhead IPA Series: Extended Jam |
| DESTIHL Brewery | DeadHead IPA Series: Funkengruven |
| DESTIHL Brewery | Deadhead IPA Series: Haze of the Dead |
| DESTIHL Brewery | DeadHead IPA Series: Touch of Haze |
| DESTIHL Brewery | Hawaii Five Ale |
| DESTIHL Brewery | Normal Pils |
| DESTIHL Brewery | Wild Sour Series: Here Gose Nothin' |
| DESTIHL Brewery | Wild Sour Series: Rosé |
| DESTIHL Brewery | Wild Sour Series: Triple Berry |
| Devils Backbone Brewing Co - Basecamp | 16 Point IPA |
| Devils Backbone Brewing Co - Basecamp | Brut IPA |
| Devils Backbone Brewing Co - Basecamp | Eis Vienne |
| Devils Backbone Brewing Co - Basecamp | Glitterbomb |
| Devils Backbone Brewing Co - Basecamp | Ramseys Export Stout |
| Devils Backbone Brewing Co - Basecamp | Tangerine Bright |
| Devils Backbone Brewing Co - Basecamp | Tommy Two Fists |
| Devils Backbone Brewing Co - Basecamp | Vienna Lager |
| Dissent Craft Brewing Company, LLC | Bock |
| Dissent Craft Brewing Company, LLC | DIssent Pale Ale |
| Dissent Craft Brewing Company, LLC | Frequency |
| Dissent Craft Brewing Company, LLC | Hazy Mangover |
| Dissent Craft Brewing Company, LLC | Imperial Red Ale |
| Dissent Craft Brewing Company, LLC | Living the Dreamiscle |
| Divine Barrel Brewing | Brettrospective |
| Divine Barrel Brewing | Comfort In Darkness |
| Divine Barrel Brewing | Conceptual Continuity |
| Divine Barrel Brewing | Dirty Reindeer |
| Divine Barrel Brewing | Push Ups, Pogs & Posers |
| Divine Barrel Brewing | The Big Lubelski |
| Divine Barrel Brewing | Zest Intentions |
| Dogfish Head Craft Brewery | American Beauty Hazy Ripple IPA |
| Dogfish Head Craft Brewery | Bourbon Barrel Aged World Wide Stout |
| Dogfish Head Craft Brewery | Brut Rose Grisette |
| Dogfish Head Craft Brewery | Covered in Nuggs |
| Dogfish Head Craft Brewery | In & Of Itself |
| Dogfish Head Craft Brewery | Raison Brett'ra |
| Dogfish Head Craft Brewery | SeaQuench Ale |
| Dogfish Head Craft Brewery | Slightly Mighty IPA |
| Dogfish Head Craft Brewery | Suddenly Comfy |
| Dogfish Head Craft Brewery | SuperEIGHT |
| Donavon Brewing Company | Blanc de Blancs |
| Donavon Brewing Company | Cinnamon Horchata Ale |
| Donavon Brewing Company | Donavon VSL |
| Dos Luces Brewery | Inti Chicha |
| Dos Luces Brewery | Mango Arbol Chile Chicha |
| Dos Luces Brewery | Meztli Pulque |
| Dos Luces Brewery | Pumpkin Spice Chicha |
| Dos Luces Brewery | Tùpac Amaru III with Sour Cherries |
| Dostal Alley Brewing Co | Cousin Jack |
| Dostal Alley Brewing Co | Gilpin Gold IPA |
| Dostal Alley Brewing Co | Shaft House Stout |
| Dostal Alley Brewing Co | SnowLine |
| Dostal Alley Brewing Co | Summer Ale |
| Dostal Alley Brewing Co | Sylvester's Special Porter |
| Double Peak Brewing Company | Let's Gose |
| Double Peak Brewing Company | Paranormal Portal Porter |
| Double Peak Brewing Company | Triple Witches |
| Double Peak Brewing Company | Whodunit |
| Downhill Brewing | Chocolate Jackalope |
| Downhill Brewing | Collision Kölsch |
| Downhill Brewing | Fox on Skis |
| Downhill Brewing | Fresh AF |
| Downhill Brewing | Lennox |
| Downhill Brewing | Shosanna |
| Drake's Brewing Co | "The Void" Intergalactic Stout |
| Drake's Brewing Co | Amburana Robustito |
| Drake's Brewing Co | Denogginizer |
| Drake's Brewing Co | Drake's 1500 Pale Ale |
| Drake's Brewing Co | Drake's Black Robusto Porter |
| Drake's Brewing Co | Smoked Brette Davis Eyes |
| Dry Dock Brewing Co- South Dock | Amber Ale |
| Dry Dock Brewing Co- South Dock | Apricot Blonde |
| Dry Dock Brewing Co- South Dock | ApriHot |
| Dry Dock Brewing Co- South Dock | Bligh's Barleywine |
| Dry Dock Brewing Co- South Dock | Docktoberfest |
| Dry Dock Brewing Co- South Dock | Gueuze |
| Dry Dock Brewing Co- South Dock | Helles |
| Dry Dock Brewing Co- South Dock | Maibock |
| Dry Dock Brewing Co- South Dock | Minnow Mild Ale |
| Dry Dock Brewing Co- South Dock | Perkunas's Thunder |
| Dry Dock Brewing Co- South Dock | Pilsner |
| Dry Dock Brewing Co- South Dock | Sour Apricot |
| Duck Foot Brewing Co. | Duckzilla |
| Duck Foot Brewing Co. | Goofy Regular |
| Duck Foot Brewing Co. | London Calling |
| Duck Foot Brewing Co. | Nick's Beer |
| Duck Foot Brewing Co. | Redrum |
| Duck Foot Brewing Co. | Saison |
| Duck Foot Brewing Co. | Skagnabbit |
| Duck Foot Brewing Co. | Slow Burn |
| Duck Foot Brewing Co. | Sour Blonde |
| Dunedin Brewery | air. |
| Dunedin Brewery | Ritual Madness |
| Dust Bowl Brewing Co | Dirty 30's |
| Dust Bowl Brewing Co | Dust Bowl Hazy Pale |
| Dust Bowl Brewing Co | Jack Burton |
| Dust Bowl Brewing Co | Thickness |
| Dust Bowl Brewing Co | Tomorrow's Clear |
| Eagle Creek Brewing Company | Georgia Porter Authority |
| Eagle Creek Brewing Company | La Terra |
| Eagle Creek Brewing Company | Low Country Pale Ale |
| Eagle Creek Brewing Company | Spot Tail Blonde Ale |
| Eagle Creek Brewing Company | There She Goes |
| Ecliptic Brewing | Capella Porter |
| Ecliptic Brewing | Carina Peach Sour |
| Ecliptic Brewing | Phaser Hazy IPA |
| Ecliptic Brewing | Quasar Pale Ale |
| Ecliptic Brewing | Starburst IPA |
| Eddyline Brewing LLC | Crank Yanker IPA |
| Eddyline Brewing LLC | Epic Day |
| Eddyline Brewing LLC | Grapefruit Crank Yanker IPA |
| Eddyline Brewing LLC | Raspberry Wheat |
| Edmund's Oast Brewing Co | Country Lager |
| Edmund's Oast Brewing Co | Gears and Cranks |
| Edmund's Oast Brewing Co | Something Cold |
| Edmund's Oast Brewing Co | Sour Blackberry Raspberry |
| Edmund's Oast Brewing Co | Well Worn Path |
| Eel River Brewing Co | "21" anniversary |
| Eel River Brewing Co | 23 |
| Eel River Brewing Co | Emerald Triangle IPA |
| Eel River Brewing Co | Hazy by Nature - New School IPA |
| Eel River Brewing Co | Organic Amber Ale |
| Eel River Brewing Co | Organic California Blonde Ale |
| Eel River Brewing Co | Organic IPA |
| Eel River Brewing Co | triple exultation |
| El Rancho Brewing | Because Science |
| El Rancho Brewing | I(70)PA |
| El Rancho Brewing | Off the Grid |
| El Rancho Brewing | Soda Creek Gold |
| El Rancho Brewing | Yamabrewski |
| Envy Brewing | Are You Really the Mayor |
| Envy Brewing | Brown Chicken, Brown Cow |
| Envy Brewing | Poor Man's Porter |
| Envy Brewing | Reservoir Daze |
| Envy Brewing | Rustic Red |
| Envy Brewing | Trojan Rabbit |
| Epic Brewing Co., LLC | Big Bad Baptist |
| Epic Brewing Co., LLC | Big Bad Baptist Reserve |
| Epic Brewing Co., LLC | Brainless Belgian Golden Ale |
| Epic Brewing Co., LLC | Chasing Ghosts |
| Epic Brewing Co., LLC | Citralush |
| Epic Brewing Co., LLC | Double Skull Doppelbock |
| Epic Brewing Co., LLC | Escape to Colorado IPA |
| Epic Brewing Co., LLC | Imperial Stout |
| Epic Brewing Co., LLC | Oak and Orchard Blueberry Boysenberry |
| Epic Brewing Co., LLC | Son of a Baptist |
| Epic Brewing Co., LLC | Tart N Juicy Sour IPA |
| Ever Grain Brewing Co | Anniversary BBA Stout |
| Ever Grain Brewing Co | Doose Juicy |
| Ever Grain Brewing Co | Fluffhead |
| Ever Grain Brewing Co | Joose Juicy |
| Ever Grain Brewing Co | Squirm Machine |
| Evil Genius Beer Co | Hear No Evil |
| Evil Genius Beer Co | I Was Today Years Old |
| Evil Genius Beer Co | It's Britney Bitch |
| Evil Genius Beer Co | See No Evil |
| Evil Genius Beer Co | Trust the Process |
| Ex Novo Brewing Co | Aperture Hazy Pale |
| Ex Novo Brewing Co | Awesome Mix Vol. 2 Saison |
| Ex Novo Brewing Co | Kill the Sun Imperial Stout |
| Ex Novo Brewing Co | Marryin Berries |
| Ex Novo Brewing Co | Mise en Place |
| Ex Novo Brewing Co | Perle Haggard |
| Ex Novo Brewing Co | Plans Are All You Make |
| Ex Novo Brewing Co | Quinque |
| Ex Novo Brewing Co | What's Love Scot To Do With It? |
| Ex Novo Brewing Co | Where the Mild Things Are |
| Ex Novo Brewing Co - Corrales | 503 to 505 |
| Ex Novo Brewing Co - Corrales | Cactus Wins the Lottery |
| Ex Novo Brewing Co - Corrales | Citra Amarillo Pilsner |
| Ex Novo Brewing Co - Corrales | Hello, My Name is Indigo Montoya |
| Ex Novo Brewing Co - Corrales | Kolsch Me Outside |
| Ex Novo Brewing Co - Corrales | Mass Ascension |
| Ex Novo Brewing Co - Corrales | The Most Interesting Lager in the World |
| Faction Brewing Co | Diverge |
| Faction Brewing Co | Faction Helles |
| Faction Brewing Co | Faction Red |
| Faction Brewing Co | Fall IPA |
| Faction Brewing Co | NYX |
| Faction Brewing Co | Puddy Porter |
| Faction Brewing Co | The Penske File |
| Factotum Brewhouse | Bluebird Berliner Weisse |
| Factotum Brewhouse | Imperial Kentucky Common |
| Factotum Brewhouse | Marzen |
| Factotum Brewhouse | Soldier's Reward Classic American Pilsner |
| Factotum Brewhouse | Tinderwerks Red Wine BA Barleywine |
| Family Business Beer Company | Aurora |
| Family Business Beer Company | BA Grackle |
| Family Business Beer Company | El Saico |
| Family Business Beer Company | Golden Age Pilsner |
| Family Business Beer Company | Hamilton Pale |
| Fat Bottom Brewing | Safe Search Off |
| Fat Bottom Brewing | Teddy Loves Pilsner |
| Fat Bottom Brewing | The Admiral |
| Fat Bottom Brewing | The Baroness |
| Fat Bottom Brewing | Vacation Shirt |
| Fat Head's Brewery | Alpenglow |
| Fat Head's Brewery | BoneHead |
| Fat Head's Brewery | Bushwacker |
| Fat Head's Brewery | Flippin Delicious |
| Fat Head's Brewery | Goggle Fogger |
| Fat Head's Brewery | Hop JuJu |
| Fat Head's Brewery | Hop Stalker |
| Fat Head's Brewery | Midnight Moonlight |
| Fat Head's Brewery | Strange Magic |
| Fat Head's Brewery | Sunshine Daydream |
| Fat Head's Brewery | Up In Smoke |
| Fat Head's Brewery | Yankee Dankee |
| Ferguson Brewing Co | La Cervesa Ligera |
| Ferguson Brewing Co | Pecan Brown Ale |
| Fiction Beer Company | American Sour Aged on Blackberries |
| Fiction Beer Company | Antiquarian |
| Fiction Beer Company | Barrel Aged Imperial Caramel Coffee Stout |
| Fiction Beer Company | Dry Pilsner |
| Fiction Beer Company | Hazy IPA |
| Fiction Beer Company | Madame Psychosis - Hazy Pale Ale |
| Fiction Beer Company | Off Script |
| Fiction Beer Company | Someone Doppled my Bock |
| Fiction Beer Company | Strangely Juicy |
| Fiction Beer Company | Strongly Juicy |
| Fifty West Brewing Co | 10&2 Barleywine |
| Fifty West Brewing Co | American Lager |
| Fifty West Brewing Co | Doom Pedal White Ale |
| Fifty West Brewing Co | Highway Americano |
| Fifty West Brewing Co | Paths Worn |
| FiftyFifty Brewing Co | Belgian Dip |
| FiftyFifty Brewing Co | Eclipse |
| FiftyFifty Brewing Co | I Did It All For The Cookie |
| FiftyFifty Brewing Co | Old Conundrum |
| FiftyFifty Brewing Co | Pimp My Rye |
| FiftyFifty Brewing Co | Tahoe Pilz |
| FiftyFifty Brewing Co | Togs and Thongs |
| FiftyFifty Brewing Co | Trifecta Belgian Style Tripel |
| Figueroa Mountain Brewing | Danish Red |
| Figueroa Mountain Brewing | Davy Brown |
| Figueroa Mountain Brewing | Figtoberfest |
| Figueroa Mountain Brewing | Hoppy Poppy |
| Figueroa Mountain Brewing | I Dunkeled in My Pants |
| Figueroa Mountain Brewing | Lizard's Mouth |
| Figueroa Mountain Brewing | Los Padres Lager |
| Figueroa Mountain Brewing | Meat Sweats |
| Figueroa Mountain Brewing | Point Conception |
| Figueroa Mountain Brewing | Red Rock |
| Figueroa Mountain Brewing | Santa Barbara Citrus |
| Figueroa Mountain Brewing | Stagecoach Stout |
| Figueroa Mountain Brewing | Stearns Stout |
| Figueroa Mountain Brewing | You're Such a Dort |
| Finch Beer Company | Deep Soul : Kona |
| Finch Beer Company | Galactic Coyote |
| Finch Beer Company | Plumage IPA |
| Finch Beer Company | Songbird |
| Finch Beer Company | Tacocat |
| Firestone Walker Brewing Co | Bretta Blanc |
| Firestone Walker Brewing Co | Cashmere Pale Ale |
| Firestone Walker Brewing Co | DBA |
| Firestone Walker Brewing Co | Grenadier |
| Firestone Walker Brewing Co | Lager |
| Firestone Walker Brewing Co | Los Lenadores |
| Firestone Walker Brewing Co | Los Leñadores |
| Firestone Walker Brewing Co | Mind Haze |
| Firestone Walker Brewing Co | Old Man Hattan |
| Firestone Walker Brewing Co | Pivo Pils |
| Firestone Walker Brewing Co | Rosalie |
| Firestone Walker Brewing Co | Violet Underground |
| Firestone Walker Brewing Co | Welcome to LA |
| Firestone Walker Brewing Co | XXII |
| Fitger's Brewhouse | Apricot Wheat |
| Fitger's Brewhouse | Barrel-Aged Brett Biere de Garde |
| Fitger's Brewhouse | Barrel-Aged Dark Days |
| Fitger's Brewhouse | Brewhouse Biere de Garde |
| Fitger's Brewhouse | Starfire Pale Ale |
| Fitger's Brewhouse | Thunder Mountain Rumble Dunkel |
| Flat Mountain Brewhouse | Cliodna |
| Flat Mountain Brewhouse | Heffe Jeffe |
| Flat Mountain Brewhouse | Tumble-Wheat |
| Flat Mountain Brewhouse | Windsor Wit |
| Flatland Brewing Company | Beachfront Avenue |
| Flatland Brewing Company | Light of Dawn |
| Flatland Brewing Company | Sir Murks-A-Lot |
| Flatland Brewing Company | Tried & True |
| Flatland Brewing Company | Unwritten Stories |
| Flix Brewhouse - Des Moines | H-E-Dubbel Hockey Sticks |
| Flix Brewhouse - Des Moines | Nebulas |
| Flix Brewhouse - Des Moines | Quadzilla |
| Flix Brewhouse - Des Moines | They call me, Mr. Pils! |
| Flix Brewhouse - Des Moines | You've Got Red on You |
| Flix Brewhouse - Round Rock | Das Umlaut |
| Flix Brewhouse - Round Rock | Luna Rosa |
| Flix Brewhouse - Round Rock | Lupulus |
| Flix Brewhouse - Round Rock | Stuntman |
| Flix Brewhouse - Round Rock | The Franchise |
| Flix Brewhouse - Round Rock | Tripel Carmel-ite |
| Flossmoor Station Brewing Co | Barrel Aged Shadow of the Moon w/ Vanilla |
| Flossmoor Station Brewing Co | HazeOver |
| Flossmoor Station Brewing Co | Pullman Brown Ale |
| Flossmoor Station Brewing Co | The Hidden Gem |
| Flossmoor Station Brewing Co | Zephyr Golden Lager |
| Flyover Brewing Co | (NE)braska Pale Ale |
| Flyover Brewing Co | Brown Ale |
| Flyover Brewing Co | Hefeweizen |
| Flyover Brewing Co | Hellcat Helles |
| Flyover Brewing Co | Kölsch |
| FlyteCo Craft Brewing | FlyteCo Brewing Cream Ale |
| FlyteCo Craft Brewing | Fog Delay Hazy IPA |
| FlyteCo Craft Brewing | GunTop Porter |
| FlyteCo Craft Brewing | Oh My Guava! Pale Ale |
| FlyteCo Craft Brewing | Unusual Attitude Amber Ale |
| Foothills Brewing Co | Craft Happiness Project - Equus Hazy IPA |
| Foothills Brewing Co | Foothills Pumpkin Ale |
| Foothills Brewing Co | Oktoberfest |
| Foothills Brewing Co | Sexual Chocolate |
| Foothills Brewing Co | Thousand Smiles Golden Ale |
| Foothills Brewing Co | Torch Pilsner |
| Forbidden Root Restaurant & Brewery | Assembly Required Peachy-Lychee |
| Forbidden Root Restaurant & Brewery | Lemondrop Saison |
| Forbidden Root Restaurant & Brewery | Saison |
| Forbidden Root Restaurant & Brewery | Small Talk |
| Forbidden Root Restaurant & Brewery | Snoochie Boochies |
| Forbidden Root Restaurant & Brewery | Sprinkles Required |
| Forbidden Root Restaurant & Brewery | Strawberry Basil Hefeweizen |
| Fort George Brewery | 10,000 Ways That Won't Work |
| Fort George Brewery | Cathedral Tree |
| Fort George Brewery | Dragon Bone |
| Fort George Brewery | Fields of Green |
| Fort George Brewery | Matryoshka with Coconut, Vanilla, Almond & Blueberries |
| Fort George Brewery | Sign of the Wolf |
| Four Sons Brewing | Aleksie |
| Four Sons Brewing | Breakers |
| Four Sons Brewing | Franco Eyed |
| Four Sons Brewing | Gose in Different Area Codes |
| Four Sons Brewing | HB Rye'it |
| Four Sons Brewing | O'Sonset |
| Four Sons Brewing | PB&K |
| Four Sons Brewing | PB&K |
| Four Sons Brewing | Self Taught |
| Four Sons Brewing | Team Lift |
| Four Sons Brewing - Production | Aleksie |
| Four Sons Brewing - Production | HB Rye'it |
| Four Sons Brewing - Production | HB Rye'it |
| Four Sons Brewing - Production | Nightmare on Gothard St. |
| Four Sons Brewing - Production | PB&K |
| Four Sons Brewing - Production | Self Taught |
| Four Sons Brewing - Production | Spider Season |
| Four Sons Brewing - Production | Team Lift |
| Four Sons Brewing - Production | Vacation |
| Freetail Brewing Co | Anniversary X |
| Freetail Brewing Co | Bat Outta Helles |
| Freetail Brewing Co | Conserveza |
| Freetail Brewing Co | La Muerta |
| Freetail Brewing Co | Texas Harvest |
| Fremont Brewing Co | Brew 3000 |
| Fremont Brewing Co | Coconut Edition B-Bomb (2018) |
| Fremont Brewing Co | Field to Ferment |
| Fremont Brewing Co | Infinite Apricot |
| Fremont Brewing Co | Loreto |
| Fremont Brewing Co | Peach Virtue |
| Fremont Brewing Co | Sky Kraken |
| Fremont Brewing Co | Sound and Fury |
| Fremont Brewing Co | Summer |
| Fremont Brewing Co | Virtue |
| Fretboard Brewing Company | Bootsy Brewski IPA |
| Fretboard Brewing Company | Crazy Train |
| Fretboard Brewing Company | Fretboard Vlad |
| Fretboard Brewing Company | Fugee Breakfast Ale |
| Fretboard Brewing Company | Mellowship |
| Fretboard Brewing Company | Microbrass |
| Fretboard Brewing Company | Trey |
| Front Range Brewing Co. | Blackhawk Black IPA |
| Front Range Brewing Co. | Piney Ridge Dunkel |
| Front Range Brewing Co. | Prairie Fire Helles |
| Front Range Brewing Co. | Sonnebahn Berliner Weisse |
| Front Range Brewing Co. | St Nigels' Doppelbock |
| Funkwerks | Kriek |
| Funkwerks | Oud Bruin |
| Funkwerks | Raspberry Provincial |
| Funkwerks | Rhuberry |
| Funkwerks | Saison |
| Funkwerks | Sauvin Reserve |
| Funkwerks | Tropic King |
| Funkwerks | White |
| Funky Buddha Brewery | Floridian Hefeweizen |
| Funky Buddha Brewery | Last Snow |
| Funky Buddha Brewery | Manhattan Double Rye Ale |
| Funky Buddha Brewery | Pina Colada |
| Funky Buddha Brewery | Rose |
| Funky Buddha Brewery | Vibin' |
| Galaxy Brewing Co | Andromeda IPA |
| Galaxy Brewing Co | Clax Lime Stout |
| Galaxy Brewing Co | Clouded Perceptions |
| Galaxy Brewing Co | Mad Science |
| Galaxy Brewing Co | Turning Pages |
| Geist Beerworks | Kentucky Gentleman |
| Geist Beerworks | Pucker Factor |
| Geist Beerworks | Summer Lovin |
| Geist Beerworks | The Sound of Shizzle |
| Gella's Diner & Liquid Bread Brewing Co | Amber Ale |
| Gella's Diner & Liquid Bread Brewing Co | American Hefeweizen |
| Gella's Diner & Liquid Bread Brewing Co | Fort Fletcher American IPA |
| Gella's Diner & Liquid Bread Brewing Co | German-Style Kolsch |
| Gella's Diner & Liquid Bread Brewing Co | Oatmeal Stout |
| Gella's Diner & Liquid Bread Brewing Co | Prospector Barleywine |
| Gezellig Brewing Company | All The Goodness |
| Gezellig Brewing Company | Clear & Pleasant Stranger |
| Gezellig Brewing Company | That G Brewery |
| Gezellig Brewing Company | To The Contrary My Good Man |
| Gezellig Brewing Company | Unstoppable Doppelbock |
| Gezellig Brewing Company | Will It Buff Out? |
| Ghost Hawk Brewing Company | Apex Predator |
| Ghost Hawk Brewing Company | Daedalion Wheat |
| Ghost Hawk Brewing Company | Ravendark |
| Ghost Hawk Brewing Company | Sun Soak |
| Ghost Hawk Brewing Company | Wayward Hellion |
| Ghost Train Brewing Co | Gulf Coast IPA |
| Ghost Train Brewing Co | Kaleidoscope |
| Ghost Train Brewing Co | Light Lager |
| Ghost Train Brewing Co | Lupulin Luminocity |
| Ghost Train Brewing Co | Pau Hana Punch |
| Ghost Train Brewing Co | Pineapple Daze |
| Ghost Train Brewing Co | Switchman's Stash |
| Ghostfish Brewing Company | Angler |
| Ghostfish Brewing Company | Ghost Pepper Saison |
| Ghostfish Brewing Company | Gosefish Hibiscus-Cranberry Gose |
| Ghostfish Brewing Company | Kick Step IPA |
| Ghostfish Brewing Company | Polar Nights Porter |
| Gilded Goat Brewing Company | Bordeauxn't |
| Gilded Goat Brewing Company | Goat de Garde |
| Gilded Goat Brewing Company | Guten Bock |
| Gilded Goat Brewing Company | Lightfoot Coffee Pale Ale |
| Gilded Goat Brewing Company | Quadrupel |
| Glenwood Canyon Brewing Co | Diamond Jack |
| Glenwood Canyon Brewing Co | I'm Down American Brown Ale |
| Glenwood Canyon Brewing Co | King's Row |
| Glenwood Canyon Brewing Co | Shoshone Stout |
| Glenwood Canyon Brewing Co | St. James Irish Red Ale |
| Glover Park Brewery | Can I Get a Witness |
| Glover Park Brewery | Glover Triple |
| Glover Park Brewery | SomeBeach |
| Glover Park Brewery | Tartan Scotch Ale |
| Glover Park Brewery | Voodoo Pils |
| Goat Island Brewing | Barrel Aged Duck River Dunkel |
| Goat Island Brewing | Duck River Dunkel |
| Goat Island Brewing | Peace, Love and Hippieweizen |
| Goat Island Brewing | Richter's Pils |
| Goat Island Brewing | Sipsey River Red |
| Golden City Brewery | Clear Creek Gold |
| Golden City Brewery | Evolution IPA |
| Golden City Brewery | Imperial Centurion Barleywine |
| Golden City Brewery | Legendary Red |
| Golden City Brewery | Summer Sour |
| GoodLife Brewing Company | Bend Reality, Riff Coffee Stout |
| GoodLife Brewing Company | Pass Stout |
| GoodLife Brewing Company | Sippy Cup |
| GoodLife Brewing Company | Sweet As Pacific Ale |
| GoodLife Brewing Company | Tangerine Orange Blossom Tea, Farmhouse Golden Lager |
| Gordon Biersch Brewery Restaurant - Broomfield | All of the Things |
| Gordon Biersch Brewery Restaurant - Broomfield | Czech Pilsner |
| Gordon Biersch Brewery Restaurant - Broomfield | Golden Export |
| Gordon Biersch Brewery Restaurant - Broomfield | Hefeweizen |
| Gordon Biersch Brewery Restaurant - Broomfield | Hopwork Orange |
| Gordon Biersch Brewery Restaurant - Broomfield | Lord Juicy |
| Gordon Biersch Brewery Restaurant - Broomfield | Marzen |
| Gordon Biersch Brewery Restaurant - Broomfield | Stiff Necked Sour |
| Gordon Biersch Brewery Restaurant - Broomfield | The Last Dance |
| Gordon Biersch Brewery Restaurant - Broomfield | Unpossible Porter |
| Grains of Wrath Brewing | Mots Fantaisie |
| Grains of Wrath Brewing | Papermaker Pale |
| Grains of Wrath Brewing | Repentless IIPA |
| Grains of Wrath Brewing | Splatter Haus |
| Grains of Wrath Brewing | Vienna Lager |
| Grand Canyon Brewing Company | American Pilsner |
| Grand Canyon Brewing Company | Dub-Dub's Wheat Wizzle |
| Grand Canyon Brewing Company | Kachina Throwback Ale |
| Grand Canyon Brewing Company | Trail Hike IPA |
| Grand Canyon Brewing Company | Wild Saison |
| Grand River Brewery | 313 Polish Lager |
| Grand River Brewery | Blanc Stare |
| Grand River Brewery | Monkey Mouth |
| Grand River Brewery | Strawman Argument |
| Grand River Brewery | Triptych Warrior |
| Grand Rounds Brewing Company | Alien Candy |
| Grand Rounds Brewing Company | Beer J |
| Grand Rounds Brewing Company | Easy A |
| Grand Rounds Brewing Company | Freedom Scotch Ale |
| Grand Rounds Brewing Company | Thirst Burst |
| Grand Teton Brewing Co | 208 |
| Grand Teton Brewing Co | Black Cauldron Imperial Stout |
| Grand Teton Brewing Co | Cariboo Jack |
| Grand Teton Brewing Co | Hoplexity |
| Grand Teton Brewing Co | Sweetgrass APA |
| Gravely Brewing Co. | Butcher Holler |
| Gravely Brewing Co. | Chicken Dance |
| Gravely Brewing Co. | Dancing in the Dark |
| Gravely Brewing Co. | Doc's Hefe |
| Gravely Brewing Co. | Oompah |
| Gravely Brewing Co. | Sour Note Peach |
| Gravely Brewing Co. | Sprockets |
| Great American Restaurants Sweetwater Tavern Centreville VA | Crazy Jackass Ale |
| Great American Restaurants Sweetwater Tavern Centreville VA | Frontier IPA |
| Great American Restaurants Sweetwater Tavern Centreville VA | Great American Restaurants Octoberfest |
| Great American Restaurants Sweetwater Tavern Centreville VA | Great American Restaurants Pale Ale |
| Great American Restaurants Sweetwater Tavern Centreville VA | Iron Horse Lager |
| Great American Restaurants Sweetwater Tavern Centreville VA | Red Tape Ale |
| Great American Restaurants Sweetwater Tavern Centreville VA | Wit's End Ale |
| Great Basin Brewing Co | 1868 Ale For Our City Blood Orange Blonde |
| Great Basin Brewing Co | Belgian Black Cherry |
| Great Basin Brewing Co | Black Rock ESB |
| Great Basin Brewing Co | High Desert Hefe |
| Great Basin Brewing Co | Moonshadow Saison |
| Great Change Brewing | Breakfast Stout |
| Great Change Brewing | Eve |
| Great Change Brewing | New Hazy |
| Great Change Brewing | Sassy Red Ale |
| Great Change Brewing | Yo Mr. White |
| Great Divide Brewing Co | Big Yeti 25th Anniversary Imperial Stout |
| Great Divide Brewing Co | Guava and Passion Fruit Sour Ale |
| Great Divide Brewing Co | Hazy IPA |
| Great Divide Brewing Co | Hazy Pale Ale |
| Great Divide Brewing Co | Hopnaut |
| Great Divide Brewing Co | Lager |
| Great Divide Brewing Co | Mexican Chocolate Yeti |
| Great Divide Brewing Co | S'mores Yeti Imperial Stout |
| Great Divide Brewing Co | Strawberry Rhubarb Sour |
| Great Divide Brewing Co | Wood Werks #5: Ale Brewed With Spices Aged In Red Wine Barrels With Plums |
| Great Divide Brewing Co | Yeti |
| Great Frontier Brewing Company | Blackberry Blonde Annie |
| Great Frontier Brewing Company | Lithuanian Farmhouse Ale |
| Great Frontier Brewing Company | Raising Helles |
| Great Frontier Brewing Company | The Dunkel |
| Great Frontier Brewing Company | Twisted Whisker |
| Great Heights Brewing Company | Bourbon Legend |
| Great Heights Brewing Company | Citramendous DIPA |
| Great Heights Brewing Company | Fruity Pellets NE IPA |
| Great Heights Brewing Company | Galactic Fruitier Pellets |
| Great Heights Brewing Company | Great Heights Hefeweizen |
| Great Heights Brewing Company | Lager-ish |
| Great Lakes Brewing Co Production Facility | 73 Kolsch |
| Great Lakes Brewing Co Production Facility | Barrel Aged Oyster Stout |
| Great Lakes Brewing Co Production Facility | Christmas Ale |
| Great Lakes Brewing Co Production Facility | Edmund Fitzgerald |
| Great Lakes Brewing Co Production Facility | Gose |
| Great Lakes Brewing Co Production Facility | Great Lakes IPA |
| Great Lakes Brewing Co Production Facility | Holy Moses White Ale |
| Great Lakes Brewing Co Production Facility | Ness Light |
| Great Lakes Brewing Co Production Facility | Oktoberfest |
| Great Lakes Brewing Co Production Facility | Turntable Pils |
| Great Notion Brewing | Blueberry Muffin |
| Great Notion Brewing | Blueberry Sorcerer's Apprentice |
| Great Notion Brewing | Double Stack |
| Great Notion Brewing | Fresh Hop Ripe |
| Great Notion Brewing | Guava Mochi |
| Great Notion Brewing | Jammy Pants |
| Great Notion Brewing | Juice Jr. |
| Great Notion Brewing | Pinot Noir Sorcerer's Apprentice |
| Great Notion Brewing | Sticky Bun |
| Great South Bay Brewery | Jamaican Squirrel |
| Great South Bay Brewery | Jetty |
| Great South Bay Brewery | Kismet Saison |
| Great South Bay Brewery | Nauti Girl |
| Great South Bay Brewery | Splashing Pumpkin |
| Great South Bay Brewery | Therapy Session |
| Great South Bay Brewery | Greater Good Imperial Brew Co |
| Great South Bay Brewery | CrushGroove |
| Great South Bay Brewery | Good Night Moon |
| Great South Bay Brewery | Greylock |
| Great South Bay Brewery | PULP Daddy |
| Great South Bay Brewery | Shine On |
| Green Flash Brewing Co | Baja Bound |
| Green Flash Brewing Co | Beter |
| Green Flash Brewing Co | Celtic Sun |
| Green Flash Brewing Co | Infinite Haze |
| Green Flash Brewing Co | Tropical DNA |
| Green Flash Brewing Co | West Coast IPA |
| Green Mountain Beer Company | Baltic Anomaly |
| Green Mountain Beer Company | Belgian Quad |
| Green Mountain Beer Company | Belgian Triple |
| Green Mountain Beer Company | Maerzen |
| Griffin Claw Brewing Co | Great White Buffalo |
| Griffin Claw Brewing Co | Mr Blue Sky |
| Griffin Claw Brewing Co | Mr. Blue Sky - Raspberry |
| Griffin Claw Brewing Co | Never Settle (Kettle Sour) |
| Griffin Claw Brewing Co | Norm's Raggedy Ass IPA |
| Griffin Claw Brewing Co | Old Dude's Lager |
| Griffin Claw Brewing Co | Screamin' Pumpkin Ale |
| Grimm Brothers Brewhouse, LLC | 3 Golden Hairs |
| Grimm Brothers Brewhouse, LLC | Little Red Cap |
| Grimm Brothers Brewhouse, LLC | The Farmers Daughter |
| Grimm Brothers Brewhouse, LLC | The Fearless Youth |
| Grimm Brothers Brewhouse, LLC | The Malthouse Saison |
| Grist Brewing Company | Crimson Crow |
| Grist Brewing Company | Grist Maerzen |
| Grist Brewing Company | Grist Oeno Beer |
| Grist Brewing Company | Octo Cream Ale |
| Grist Brewing Company | Tragic Hipster |
| Groundswell Brewing Co | Crossing Borders Brown with Maple and Coconut |
| Groundswell Brewing Co | Perfect Disguise Hoppy Red |
| Groundswell Brewing Co | Pumpkin Love Ale |
| Groundswell Brewing Co | Winter Tan Pale Ale |
| Guanella Pass Brewing Company, LLC | "O'zapft is! Oktoberfest" Märzen |
| Guanella Pass Brewing Company, LLC | Abyss Black Cherry Sour |
| Guanella Pass Brewing Company, LLC | Cabernet Barrel Aged Grey Wolf Mountain Rye Saison |
| Guanella Pass Brewing Company, LLC | Green Lake Lager |
| Guanella Pass Brewing Company, LLC | Grey Wolf Mountain Rye Saison |
| Guanella Pass Brewing Company, LLC | Russian Investigation Imperial Stout |
| Guanella Pass Brewing Company, LLC | Saxon Mountain Stout |
| Guinness Open Gate Brewery and Barrel House | 1st Anniversary Barrel Aged Grand Cru |
| Guinness Open Gate Brewery and Barrel House | Guinness Blonde |
| Guinness Open Gate Brewery and Barrel House | Guinness Coffee Stout |
| Guinness Open Gate Brewery and Barrel House | Guinness IPA |
| Guinness Open Gate Brewery and Barrel House | Guinness Over the Moon Milk Stout |
| Gun Hill Brewing Co | Broadway Boogie |
| Gun Hill Brewing Co | Spirit 76 American Pils |
| Gun Hill Brewing Co | Tried and True |
| Gun Hill Brewing Co | Void of Light |
| Gun Hill Brewing Co | Wheelie Poppin' |
| HailStorm Brewing Company | Billy Goetz Bock |
| HailStorm Brewing Company | Ceske Pilsner |
| HailStorm Brewing Company | Dortmunder |
| HailStorm Brewing Company | Hotel Life |
| HailStorm Brewing Company | Rock Out with Maibock Out |
| HailStorm Brewing Company | Take Me To Your Liter! |
| Half Door Brewing Company | #Buzzwords |
| Half Door Brewing Company | Back at It |
| Half Door Brewing Company | Father Ted |
| Half Door Brewing Company | House of Hops |
| Half Door Brewing Company | North East IPA |
| Halfpenny Brewing Company | Centennial Colorado Common |
| Halfpenny Brewing Company | Groundskeeper Willie |
| Halfpenny Brewing Company | Hop Mutha |
| Halfpenny Brewing Company | Moon Shadow |
| Halfpenny Brewing Company | The Shirt Off Maibock |
| Halfpenny Brewing Company | Winston Churchale |
| Happy Basset Brewing Company | Buddy Berliner Weisse |
| Happy Basset Brewing Company | Freckles Funky New England IPA |
| Happy Basset Brewing Company | Munsterlander Maibock |
| Happy Basset Brewing Company | Purebred Porter |
| Happy Basset Brewing Company | Yellow Brick Blonde |
| Harland Brewing Company | Altbier |
| Harland Brewing Company | American Wheat |
| Harland Brewing Company | IPA |
| Harland Brewing Company | New Zealand Hazy IPA |
| Harland Brewing Company | Pale Ale |
| Haymarket Brewery and Taproom | Bollocks |
| Haymarket Brewery and Taproom | Chicago Tavern Beer |
| Haymarket Brewery and Taproom | Demonstrator Dopplebock |
| Haymarket Brewery and Taproom | I Think We Need a Dragon |
| Haymarket Brewery and Taproom | I'll Be Bock |
| Haymarket Brewery and Taproom | Indignant |
| Haymarket Brewery and Taproom | The Defender |
| Heavy Metal Brewing Co., The | Code Red |
| Heavy Metal Brewing Co., The | Hazy Days Crazy Nights |
| Heavy Metal Brewing Co., The | Painkiller |
| HenHouse Brewing | An Honest Day's Work |
| HenHouse Brewing | Keanu Is Immortal |
| HenHouse Brewing | Soft |
| HenHouse Brewing | Stoked! |
| HenHouse Brewing | Super Duper Stoked! |
| Heretic Brewing Company | Goo |
| Heretic Brewing Company | Juicier Than Thou |
| Heretic Brewing Company | Lager |
| Heretic Brewing Company | Make America Juicy Again |
| Heretic Brewing Company | Tangerine Tornado |
| Heretic Brewing Company | You Can't Handle the Juice |
| Hermitage Brewing Company | Copious |
| Hermitage Brewing Company | Keep the Heid |
| Hermitage Brewing Company | Pineapple Option |
| Hermitage Brewing Company | Rocinante |
| Hermitage Brewing Company | Sour Cherry Sour |
| High Hops Brewery | Black Strap Porter |
| High Hops Brewery | Dr. Pat's Double IPA |
| High Hops Brewery | GF NEIPA |
| High Hops Brewery | One Knight Stand |
| High Hops Brewery | Puckerberry |
| High Water Brewing | Aphotic Imperial Porter |
| High Water Brewing | Campfire Stout |
| High Water Brewing | Central Valley Red |
| High Water Brewing | Rio d'Oro |
| High Water Brewing | Violets Are Blue |
| HighGrain Brewing Co. | Berry Kettle Sour |
| HighGrain Brewing Co. | Buddha Lemon |
| HighGrain Brewing Co. | Isar Weiß |
| HighGrain Brewing Co. | Monarch |
| Hi-Wire Brewing South Slope Specialty Brewery | Coffee Sour |
| Hi-Wire Brewing South Slope Specialty Brewery | Golden Foeder Ale |
| Hi-Wire Brewing South Slope Specialty Brewery | Golden Foeder Ale Aged on Orange Peel and Cherries |
| Hi-Wire Brewing South Slope Specialty Brewery | Hop Circus IPA Vol 6: Lemon Drop and Amarillo |
| Hi-Wire Brewing South Slope Specialty Brewery | Oude Brett Saison |
| Hi-Wire Brewing South Slope Specialty Brewery | Sour Blonde Ale |
| Hi-Wire Brewing South Slope Specialty Brewery | Sour Brown Aged on Palo Santo |
| Hi-Wire Brewing South Slope Specialty Brewery | Tropical Sour |
| Hi-Wire Brewing South Slope Specialty Brewery | Zirkusfest Oktoberfest Lager |
| Hix Farm Brewery | Beer is my Weiss |
| Hix Farm Brewery | DIPA |
| Hix Farm Brewery | Festival Beer |
| Hix Farm Brewery | Like a Voss |
| Hix Farm Brewery | Tennessee Common |
| Hoh River Brewery | Duel of the Iron Maibock |
| Hoh River Brewery | Frostbite IPA |
| Hoh River Brewery | Hoppy Hoh, Double IPA |
| Hoh River Brewery | Oxbow Orange, Blood Orange Dunkelweizen |
| Hoh River Brewery | Ruby Beach Red |
| Holidaily Brewing Co | Boombastic Hazy IPA |
| Holidaily Brewing Co | Deep Roots Vienna Lager |
| Holidaily Brewing Co | Fat Randy's IPA |
| Holidaily Brewing Co | Favorite Blonde |
| Holidaily Brewing Co | Patchy Waters Pumpkin Ale |
| Holidaily Brewing Co | Pour Some Honey On Me Honey Blonde |
| Holidaily Brewing Co | Riva Stout |
| Holidaily Brewing Co | Santa's Nightcap |
| HopFly Brewing Company | Amped |
| HopFly Brewing Company | Crunch Time |
| HopFly Brewing Company | Felsberg |
| HopFly Brewing Company | For-ev-er |
| HopFly Brewing Company | Tablebanger |
| HopFly Brewing Company | Trail Magic |
| Hops & Grain Brewing | A Pale Mosaic |
| Hops & Grain Brewing | Greenhouse IPA |
| Hops & Grain Brewing | Lupulin Rodeo IPA |
| Hops & Grain Brewing | Volumes of Funk |
| Horse & Dragon Brewing Company | Adventure On IPA |
| Horse & Dragon Brewing Company | Barrel Aged Dragonfire Imperial Stout |
| Horse & Dragon Brewing Company | Bourbon Barrel Aged 5 Cheers Russian Imperial Stout |
| Horse & Dragon Brewing Company | CTU Hoppy Lager |
| Horse & Dragon Brewing Company | Dragonfire Imperial Stout |
| Horse & Dragon Brewing Company | Love Winter Lnd |
| Horse & Dragon Brewing Company | Picnic Rock Pale Ale |
| Horse & Dragon Brewing Company | Puck Drop Tart Cherry Kettle Sour |
| Horse & Dragon Brewing Company | Sad Panda Coffee Stout |
| Horse & Dragon Brewing Company | Silver Lion Czech-style Pilsner |
| Horse & Dragon Brewing Company | Whistle Blast Honey Brown Ale |
| Hourglass Brewing | 2 Million Bees and Some Hops |
| Hourglass Brewing | Foxtail Double Stout |
| Hourglass Brewing | Irish Curse |
| Hourglass Brewing | Longwood Landbier |
| Hourglass Brewing | Rhubarb Kriek |
| Hourglass Brewing | Tower & Rose |
| Huss Brewing | Arizona Light Lager |
| Huss Brewing | Copper State |
| Huss Brewing | Oktoberfest |
| Huss Brewing | Scottsdale Blonde |
| Huss Brewing | The Husstler - Milk Stout |
| Icarus Brewing Company | Bang Kitty |
| Icarus Brewing Company | ChewBocka the Masticator |
| Icarus Brewing Company | Power Juicer |
| Icarus Brewing Company | Touching the Sun |
| Icarus Brewing Company | Wax Wings |
| Icicle Brewing Company - Production | Bootjack |
| Icicle Brewing Company - Production | Crosscut Pilsner |
| Icicle Brewing Company - Production | Dirtyface Amber |
| Icicle Brewing Company - Production | Kickstand |
| Icicle Brewing Company - Production | Saw Dog |
| IMBIB Custom Brews | Abiogenesis #10 |
| IMBIB Custom Brews | Black Currant Nevada Weisse |
| IMBIB Custom Brews | Distemper |
| IMBIB Custom Brews | Jarbidge in a Barrel |
| IMBIB Custom Brews | Maibock |
| IMBIB Custom Brews | Nevada Weisse |
| IMBIB Custom Brews | One Man's Tart is Another Man's Sour |
| IMBIB Custom Brews | Triad |
| IMBIB Custom Brews | Wild Saison |
| Immersion Brewing | Copper Jacketed |
| Immersion Brewing | Day Sippin' |
| Immersion Brewing | Ring The Alarm |
| Immersion Brewing | Sexy Girlfriend |
| Immersion Brewing | Sol Seeker |
| Imperial Western Beer Company | Ahoy Hoy |
| Imperial Western Beer Company | Figgy Pudding |
| Imperial Western Beer Company | Rough Rider |
| Imperial Western Beer Company | Union Station |
| Imperial Western Beer Company | Vienna Lager |
| Independence Brewing | Austin Amber |
| Independence Brewing | Cucumber Redbud |
| Independence Brewing | Native Texan Pilsner |
| Independence Brewing | Power & Light Pale |
| Independence Brewing | Stash IPA |
| Independent Brewing Company | Blue Eyed Blonde |
| Independent Brewing Company | Cereal Killer |
| Independent Brewing Company | Partisan Pilsner |
| Independent Brewing Company | Ping POG |
| Independent Brewing Company | Velvet Fog |
| Indian Springs Brewing Company | Antler Acres APA |
| Indian Springs Brewing Company | Helles & Hollows Lager |
| Indian Springs Brewing Company | Indian Creek IPA |
| Indian Springs Brewing Company | One-Lane Wheat |
| Indian Springs Brewing Company | South Brown & Down |
| Indiana City Brewing | Exquisite Corpse |
| Indiana City Brewing | Shadow Boxer |
| Indiana City Brewing | Super Dry |
| Indiana City Brewing | Yo! |
| Insight Brewing Company | Banshee Cutter |
| Insight Brewing Company | Cool The Pace |
| Insight Brewing Company | Devil's Plaything |
| Insight Brewing Company | Juniper & Clover, Over & Over |
| Insight Brewing Company | Sunken City |
| Intrepid Sojourner Beer Project, The | Apricot & Date |
| Intrepid Sojourner Beer Project, The | Basil |
| Intrepid Sojourner Beer Project, The | Lemongrass & Ginger |
| Intrepid Sojourner Beer Project, The | Pear |
| Intrepid Sojourner Beer Project, The | Turkish Coffee |
| Iowa Brewing | Bohemian Rapids |
| Iowa Brewing | Iowa Eagle |
| Iowa Brewing | Iowa Fest |
| Iowa Brewing | Quad Berry |
| Iowa Brewing | Tragedy of the Common |
| Iowa Brewing | ZOINKS! |
| Iron Hill Brewery & Restaurant | Bedotter |
| Iron Hill Brewery & Restaurant | Juicebox IPA |
| Iron Hill Brewery & Restaurant | Overload Stout |
| Iron Hill Brewery & Restaurant | Pennypacker Pils |
| Iron Hill Brewery & Restaurant | Philly Special |
| Iron Hill Brewery & Restaurant | POG Champ |
| Iron Hill Brewery & Restaurant | Russian Imperial Stout |
| Iron Hill Brewery & Restaurant | Sweet Leaf IPA |
| Iron Hill Brewery & Restaurant | The Grand Inquisitor |
| Iron Hill Brewery & Restaurant | Vienna Red Lager |
| Iron Monk Brewing Company | Bright D. WeizenSour |
| Iron Monk Brewing Company | Exit 174 |
| Iron Monk Brewing Company | Milk Stout |
| Iron Monk Brewing Company | Stilly Wheat |
| Iron Monk Brewing Company | The Nine |
| Ironfire Brewing Company | Boot Hill Killer |
| Ironfire Brewing Company | Collateral Damage |
| Ironfire Brewing Company | Last Rites |
| Ironfire Brewing Company | Last Rites |
| Ironfire Brewing Company | The Outcast Dead |
| Island Brewing Co | 18th. Anniversary Ale |
| Island Brewing Co | Avocado Honey Ale |
| Island Brewing Co | Big Island |
| Island Brewing Co | Paradise Pale Ale |
| Island Brewing Co | PCH - Pacific Coast Hefeweizen |
| Island Brewing Co | Starry Night Stout |
| Ivanhoe Park Brewing Company | #Ivanhood |
| Ivanhoe Park Brewing Company | Guavacation |
| Ivanhoe Park Brewing Company | Silo Double IPA |
| Ivanhoe Park Brewing Company | Suck It, Trebek |
| Ivanhoe Park Brewing Company | Tupac ShaPorter |
| J Wakefield Brewing | Festival Beer |
| JAFB Brewery | Hillbilly Hefeweizen |
| JAFB Brewery | JAF IPA |
| JAFB Brewery | Rain Delay |
| JAFB Brewery | Summer Forever |
| JAFB Brewery | Wooster New Stout |
| Jagged Mountain Brewery | Four Pass Pilsner |
| Jagged Mountain Brewery | Lil' Squishy |
| Jagged Mountain Brewery | Melon Patch |
| Jagged Mountain Brewery | Sawatch |
| Jagged Mountain Brewery | Snowmelt |
| Jagged Mountain Brewery | This Beer Really Ties the Room Together |
| Jellyfish Brewing Company | Beer Salad |
| Jellyfish Brewing Company | Birra Chiara |
| Jellyfish Brewing Company | Hydra Pils |
| Jellyfish Brewing Company | Party On Garth |
| Jellyfish Brewing Company | Saison Memoir |
| Jersey Cyclone Brewing Company | A Quarter Off Kolsch |
| Jersey Cyclone Brewing Company | Flood Stout |
| Jersey Cyclone Brewing Company | Imperial Storm Cloud |
| Jersey Cyclone Brewing Company | Snowtober |
| Jersey Cyclone Brewing Company | Summer Sunset |
| Jersey Girl Brewing Company | Farmers Tan |
| Jersey Girl Brewing Company | King Gambrinus |
| Jersey Girl Brewing Company | King Gambrinus Red |
| Jersey Girl Brewing Company | MO PILS |
| Jersey Girl Brewing Company | Oktoberfest |
| Jersey Girl Brewing Company | Strange Magic |
| Jessup Farm Barrel House | Happy Creatures |
| Jessup Farm Barrel House | Helles in Wonderland |
| Jessup Farm Barrel House | Hurry Up & Wait - dry-hopped |
| Jessup Farm Barrel House | Mas Lenta |
| Jessup Farm Barrel House | Transfer Day IPA |
| Joseph James Brewing Co, Inc | Citra Rye |
| Joseph James Brewing Co, Inc | Cradle to the Grape |
| Joseph James Brewing Co, Inc | Hop Raider |
| Joseph James Brewing Co, Inc | Pils Ferda |
| Joseph James Brewing Co, Inc | Something About Berry |
| Joyride Brewing Co | Black Razz Blonde |
| Joyride Brewing Co | Chris' Imperial Red |
| Joyride Brewing Co | Ice Cutter Kölsch |
| Joyride Brewing Co | Joyride Double IPA |
| Joyride Brewing Co | Oktoberfest |
| Joyride Brewing Co | Sabbatical |
| Joyride Brewing Co | The IPA Experiment |
| K2 Brothers Brewing | Festival Beer |
| K2 Brothers Brewing | Jalapeno Cream Ale |
| K2 Brothers Brewing | NE-Style IPA |
| K2 Brothers Brewing | Raspberry Fruited Sour |
| K2 Brothers Brewing | Strawberry Cheesecake Milkshake IPA |
| Karl Strauss Brewing Co | Aurora Hoppyalis |
| Karl Strauss Brewing Co | Boat Shoes Hazy IPA |
| Karl Strauss Brewing Co | Farmhouse Saison |
| Karl Strauss Brewing Co | Mosaic Session IPA |
| Karl Strauss Brewing Co | Nectar of Norway IPA |
| Karl Strauss Brewing Co | New California IPA |
| Karl Strauss Brewing Co | New California IPA (Collaboration w/ Russian River Brewing) |
| Karl Strauss Brewing Co | Oktoberfest |
| Karl Strauss Brewing Co | Queen of Tarts |
| Karl Strauss Brewing Co | Red Trolley Ale |
| Karl Strauss Brewing Co | Singularity Black IPA |
| Karl Strauss Brewing Co | Windansea Wheat |
| Kern River Brewing Co | Gringo Rojo |
| Kern River Brewing Co | IPA |
| Kern River Brewing Co | LHazy River |
| Kern River Brewing Co | Personal Floatation Device |
| Kern River Brewing Co | Pumps Bumps 'n Rollers |
| Kern River Brewing Co | Riverita |
| Kern River Brewing Co | Wet Exit |
| Kilowatt Brewing | Chocolate Macadamia Nut Stout |
| Kilowatt Brewing | Guava 250 Kwh IPA |
| Kilowatt Brewing | Hazezoose |
| Kilowatt Brewing | Kilowatt Doppelbock |
| Kilowatt Brewing | OB Bubble Dubbel |
| King's Court Brewing Company | Blinding Brown |
| King's Court Brewing Company | Clearly Mist |
| King's Court Brewing Company | Fame & Fortune |
| King's Court Brewing Company | Frogs Like Possum |
| King's Court Brewing Company | Into the Night |
| Kokopelli Beer Company | Biére de Fertilité |
| Kokopelli Beer Company | Blarney Stone |
| Kokopelli Beer Company | East of the Mississippi |
| Kokopelli Beer Company | Mister Rebel |
| Kokopelli Beer Company | Pancho Villa |
| Kokopelli Beer Company | Red Twister |
| Künstler Brewing | Chamuco |
| Künstler Brewing | Coco Huate |
| Künstler Brewing | Frau Brut |
| Künstler Brewing | Hawaiian Fog |
| Künstler Brewing | Oktoberfest |
| La Cumbre Brewing Co | A Slice of Hefen |
| La Cumbre Brewing Co | Acclimated APA |
| La Cumbre Brewing Co | Alternative Amber |
| La Cumbre Brewing Co | BEER |
| La Cumbre Brewing Co | Elevated IPA |
| La Cumbre Brewing Co | Endless Horizon |
| La Cumbre Brewing Co | Endless Horizon |
| La Cumbre Brewing Co | Lager Softly |
| La Cumbre Brewing Co | Malpais Stout |
| La Cumbre Brewing Co | Project Dank |
| La Cumbre Brewing Co | Sun Fade IPA |
| The Lab | Apricot Sour |
| The Lab | Hazy Pale Ale |
| The Lab | Hemp IPA |
| The Lab | Pilsenser |
| The Lab | Porter |
| Lakefront Brewery Inc | Belgian Quadrupel |
| Lakefront Brewery Inc | Black Friday Bourbon Barrel-Aged Imperial Stout |
| Lakefront Brewery Inc | Brandy Barrel-Aged Imperial Pumpkin |
| Lakefront Brewery Inc | Eastside Dark |
| Lakefront Brewery Inc | Hazy Rabbit Hazy IPA |
| Lakefront Brewery Inc | Lakefront Lager |
| Lakefront Brewery Inc | New Grist Gose with Lime |
| Lakefront Brewery Inc | Oktoberfest |
| Lakefront Brewery Inc | Riverwest Stein Lager |
| Lakefront Brewery Inc | Shifter Pale Ale |
| Landlocked Ales | English Style Barley Wine |
| Landlocked Ales | Ghost Porter |
| Landlocked Ales | Squirrel Stash |
| Landlocked Ales | Tropic Like It's Hot |
| Latchkey Brewing Company | Doppeldäcker |
| Latchkey Brewing Company | Java the Hut |
| Latchkey Brewing Company | SD 1915 |
| Latchkey Brewing Company | The Hatch |
| Launch Pad Brewery | Apollo 12: Guava Brett Sour |
| Launch Pad Brewery | Citronaut |
| Launch Pad Brewery | Cosmic Mangrove |
| Launch Pad Brewery | Cuban Missile Crisis |
| Launch Pad Brewery | Hazy Archer's |
| Launch Pad Brewery | Lauzon |
| Launch Pad Brewery | Peacekeeper |
| Launch Pad Brewery | Piggyback Rides Juicy IPA |
| Launch Pad Brewery | Project Highwater |
| Launch Pad Brewery | Pumpkin Paddy |
| Lawson's Finest Liquids | Double Sunshine IPA |
| Lawson's Finest Liquids | Maple Nipple Ale |
| Lawson's Finest Liquids | Scrag Mountain Pils |
| Lawson's Finest Liquids | The Space In Between |
| Lawson's Finest Liquids | Triple Sunshine IPA |
| Left Coast Brewing Co. | Hop Juice |
| Left Coast Brewing Co. | Rum Barrel Aged Midnight Dessert |
| Left Coast Brewing Co. | Trestles |
| Left Coast Brewing Co. | Una Mas |
| Left Coast Brewing Co. | Voo Doo |
| Left Hand Brewing Company | Barrel Aged 25th Anniversary |
| Left Hand Brewing Company | Chai Milk Stout Nitro |
| Left Hand Brewing Company | Colorful Colorado |
| Left Hand Brewing Company | Fade to Black, Volume 1 |
| Left Hand Brewing Company | Flamingo Dreams Nitro |
| Left Hand Brewing Company | Milk Stout |
| Left Hand Brewing Company | Milk Stout Nitro |
| Left Hand Brewing Company | My Fav IPA |
| Left Hand Brewing Company | Oktoberfest |
| Left Hand Brewing Company | Sawtooth Ale |
| Left Hand Brewing Company | Wheels Gose 'Round |
| Left Hand Brewing Company | White Russian Nitro |
| Lewis & Clark Brewing Co | Back Country Scottish Ale |
| Lewis & Clark Brewing Co | Meriwether IPA |
| Lewis & Clark Brewing Co | Miner's Gold Hefeweizen |
| Lewis & Clark Brewing Co | Prickly Pear Pale Ale |
| Lewis & Clark Brewing Co | Tumbleweed IPA |
| Lexington Brewing & Distilling Co. | Kentucky Bourbon Barrel Ale |
| Lexington Brewing & Distilling Co. | Kentucky Bourbon Barrel Coffee Stout |
| Lexington Brewing & Distilling Co. | Kentucky Kölsch |
| Lexington Brewing & Distilling Co. | Kentucky Pumpkin Barrel Ale |
| Lexington Brewing & Distilling Co. | Kentucky Sherry Cask Stout |
| Lexington Brewing & Distilling Co. | Kentucky Tequila Barrel Wheat |
| Lexington Brewing & Distilling Co. | Kentucky Vanilla Barrel Cream Ale |
| Lexington Brewing & Distilling Co. | Triple B Brown |
| Libertine Brewing Company | Abby Cadabra |
| Libertine Brewing Company | Framboise |
| Libertine Brewing Company | Get Pitted |
| Libertine Brewing Company | Irony and Pity |
| Libertine Brewing Company | It's Cobblerin' Time |
| Libertine Brewing Company | Pacific Ocean Blue |
| Libertine Brewing Company | That Girl is Boysen |
| Lickinghole Creek Craft Brewery | Coconut Quadrupel Ale |
| Lickinghole Creek Craft Brewery | Heir Apparent |
| Lickinghole Creek Craft Brewery | Lickinghole Creek Juicy IPA |
| Lickinghole Creek Craft Brewery | Nine Mile IPA |
| Lickinghole Creek Craft Brewery | Nuclear Nugget |
| Lickinghole Creek Craft Brewery | One Lion |
| Lickinghole Creek Craft Brewery | Redneck High Society |
| Lickinghole Creek Craft Brewery | Sunflower Saison |
| Lickinghole Creek Craft Brewery | Supreme Leader |
| Lickinghole Creek Craft Brewery | Virginia Strawberry Hefeweizen |
| Lion Brewery Inc, The | Lionshead Belgian White Ale |
| Lion Brewery Inc, The | Lionshead Deluxe Pilsner Beer |
| Lion Brewery Inc, The | Lionshead DIPA |
| Lion Brewery Inc, The | Stegmaier Oktoberfest Beer |
| Lion Brewery Inc, The | Stegmaier Pumpkin Ale |
| Liquid Mechanics Brewing Company | Dark Foreboding |
| Liquid Mechanics Brewing Company | Haze Garage |
| Liquid Mechanics Brewing Company | Imperial Porter |
| Liquid Mechanics Brewing Company | Lucid AF |
| Liquid Mechanics Brewing Company | Marzen |
| Liquid Mechanics Brewing Company | Notoriously BRÜTal |
| Liquid Mechanics Brewing Company | Peanut Butter Porter |
| Liquid Mechanics Brewing Company | Purveyor of Chaos |
| Liquid Mechanics Brewing Company | Ring OH! Fire |
| Little Harpeth Brewing Co | Bison |
| Little Harpeth Brewing Co | Chicken Scratch |
| Little Harpeth Brewing Co | Deer Crossing |
| Little Harpeth Brewing Co | Devil's Lettuce |
| Little Harpeth Brewing Co | Devil's Lettuce |
| Little Harpeth Brewing Co | Garden of Eden Kolsch |
| Little Harpeth Brewing Co | Oldham Street Alt |
| Little Harpeth Brewing Co | Prost |
| Little Harpeth Brewing Co | Without a Paddle |
| Live Oak Brewing Co | Grodziskie |
| Live Oak Brewing Co | HefeWeizen |
| Live Oak Brewing Co | Oaktoberfest |
| Live Oak Brewing Co | Pilz |
| Live Oak Brewing Co | Pre-War Pils |
| Living the Dream Brewing Co. | 7-Speed IPA |
| Living the Dream Brewing Co. | Flanders Style Red |
| Living the Dream Brewing Co. | Living the Dream Lager |
| Living the Dream Brewing Co. | Powder Run Chocolate |
| Living the Dream Brewing Co. | Rail Bender |
| Locavore Beer Works | Fifi the Wonder Jet Got Barreled |
| Locavore Beer Works | Heisenberg Green Chile Pale |
| Locavore Beer Works | Jolly Farmer |
| Locavore Beer Works | Limelight |
| Locavore Beer Works | Uberweizen |
| Lo-Fi Brewing | Blueberry Wheat |
| Lo-Fi Brewing | Glitter Pony |
| Lo-Fi Brewing | Jacuzzi |
| Lo-Fi Brewing | Mexican Lager |
| Lo-Fi Brewing | Rally Cat |
| Lone Pine Brewing Company | Barrel Aged Imperial Stout |
| Lone Pine Brewing Company | Chaos Emeralds |
| Lone Pine Brewing Company | Dark Truce |
| Lone Pine Brewing Company | Oh-J |
| Lone Pine Brewing Company | Portland Pale Ale |
| Lone Pine Brewing Company | Sparkler |
| Lone Pine Brewing Company | Strig |
| Lone Pine Brewing Company | Tessellation |
| Lone Tree Brewing Co | Do you want to bark all night little doggie or do you wanna BITE |
| Lone Tree Brewing Co | Fast Pour Pil's |
| Lone Tree Brewing Co | Gut Warming Stout |
| Lone Tree Brewing Co | Hop Zombie |
| Lone Tree Brewing Co | Mexican Lager |
| Lone Tree Brewing Co | Mr. Moo's Pumpkin |
| Lone Tree Brewing Co | Oktoberfest |
| Lord Hobo Brewing Co | Angelica |
| Lord Hobo Brewing Co | Boom Sauce |
| Lord Hobo Brewing Co | Virtuoso |
| Los Dos Potrillos Mexican Restaurant y Cervecería | LDP IPA |
| Los Dos Potrillos Mexican Restaurant y Cervecería | Los Dos APA |
| Los Dos Potrillos Mexican Restaurant y Cervecería | Los Dos Mexican Lager |
| Los Dos Potrillos Mexican Restaurant y Cervecería | Los Dos Mexican Vienna |
| Los Dos Potrillos Mexican Restaurant y Cervecería | Los Dos Prickly Pear Saison |
| Lost Abbey, The | 24 Steps Vintage 2017 |
| Lost Abbey, The | A Creator's Calling |
| Lost Abbey, The | Citrus Sin |
| Lost Abbey, The | Duck Duck Gooze |
| Lost Abbey, The | Veritas 021 |
| Lost Cabin Beer Co. | Dakota Common |
| Lost Cabin Beer Co. | Double SoDank |
| Lost Cabin Beer Co. | Jackalope Hunter |
| Lost Cabin Beer Co. | Liar's Chair |
| Lost Cabin Beer Co. | Lord Grizzly |
| Lost Cabin Beer Co. | Plum Circus |
| Lost Cabin Beer Co. | Poet's Table |
| Lost Cabin Beer Co. | SoDank |
| Lost Cabin Beer Co. | Woodshop Series: IPA #5 |
| Loveland Aleworks | American Sour Ale with Raspberry |
| Loveland Aleworks | Blackberry Lemon Bar American Sour Ale |
| Loveland Aleworks | Haze Bros of the Galaxy |
| Loveland Aleworks | Peach Milkshake IPA |
| Loveland Aleworks | Steel Toe Flip Flops |
| Lupulin Brewing | Ark Royal |
| Lupulin Brewing | Blissful Ignorance |
| Lupulin Brewing | Fashion Mullet |
| Lupulin Brewing | Hooey |
| Lupulin Brewing | Javatized |
| Lupulin Brewing | Lateralus |
| M.I.A. Beer Co | Czarface |
| M.I.A. Beer Co | MIAngo Foudre |
| M.I.A. Beer Co | Red Viper |
| M.I.A. Beer Co | Set Phazers to Stun |
| M.I.A. Beer Co | Tacky Tourist |
| Mad Anthony Brewing Co | Festival Beer |
| Mad Anthony Brewing Co | Good Karma IPA |
| Mad Anthony Brewing Co | Mosaic Moon DIPA |
| Mad Anthony Brewing Co | Old Fort Blonde Lager |
| Mad Anthony Brewing Co | Ruby Raspberry Wheat |
| MadTree Brewing | Coffee Table |
| MadTree Brewing | Cryo-High |
| MadTree Brewing | Galaxy High |
| MadTree Brewing | Happy Amber |
| MadTree Brewing | Joon |
| MadTree Brewing | Joon |
| MadTree Brewing | Passionate |
| MadTree Brewing | Shade |
| Main Street Brewery | El Diablo Rojo |
| Main Street Brewery | Exile on Main Street |
| Main Street Brewery | Katarina Wit |
| Main Street Brewery | Precision Pale Ale |
| Main Street Brewery | Rimpau Red |
| ManaFirkin Brewing Company | Done in a Jiffy |
| ManaFirkin Brewing Company | Ju Sea Shore |
| ManaFirkin Brewing Company | Legal Graffiti |
| ManaFirkin Brewing Company | Midnight Barrels |
| ManaFirkin Brewing Company | Nice Brewbs |
| ManaFirkin Brewing Company | Wake the Firk Up |
| Manifest Beer Company | Biere de Garde |
| Manifest Beer Company | Exalted |
| Manifest Beer Company | Manifest Best Lager |
| Manifest Beer Company | Nap's Favorite Passion Fruit Lychee |
| Manifest Beer Company | Nap's Favorite Raspberry Fiori di Sicilia |
| Maplewood Brewing Company | Charlatan |
| Maplewood Brewing Company | Cuppa |
| Maplewood Brewing Company | Fat Pug |
| Maplewood Brewing Company | Moon Fruit |
| Maplewood Brewing Company | Mr. Shakey Strawberry |
| Maplewood Brewing Company | Son of Juice |
| Marble Brewery - Mav Lab | Cholo Stout |
| Marble Brewery - Mav Lab | DIPA |
| Marble Brewery - Mav Lab | Doppelator |
| Marble Brewery - Mav Lab | Jabroni Dark |
| Marble Brewery - Mav Lab | Thunder form Dortmunder |
| Marble Brewery - Production | Cerveza |
| Marble Brewery - Production | Double White |
| Marble Brewery - Production | Double White Triple Berry |
| Marble Brewery - Production | Marblefest! |
| Marble Brewery - Production | Pilsner |
| Masthead Brewing Co | Coffee Underverse Imperial Stout |
| Masthead Brewing Co | Extra! Extra! |
| Masthead Brewing Co | Light Lager |
| Masthead Brewing Co | Midwest Red IPA |
| Masthead Brewing Co | Push Up Sherbet IPA |
| Masthead Brewing Co | Worst Case Scenario |
| Maui Brewing Co - Production | Double Overhead |
| Maui Brewing Co - Production | Imperial Coconut Porter |
| Maui Brewing Co - Production | La Perouse White Witbier |
| Maui Brewing Co - Production | Land of Rainbows |
| Maui Brewing Co - Production | Pueo Pale Ale |
| Maxline Brewing | Arroz Con Leche |
| Maxline Brewing | Farmhouse Double IPA |
| Maxline Brewing | Irish Red |
| Maxline Brewing | Peach Mango Pale Ale |
| Maxline Brewing | Raspberry Basil Saison |
| Melvin Brewing - Alpine | 2x4 DIPA |
| Melvin Brewing - Alpine | Barrel Aged Ruckus |
| Melvin Brewing - Alpine | Drunken Master |
| Melvin Brewing - Alpine | Heyzeus |
| Melvin Brewing - Alpine | Hubert MPA |
| Melvin Brewing - Alpine | Killer Bees |
| Melvin Brewing - Alpine | Melvin IPA |
| Melvin Brewing - Alpine | New England Breakfast Ale |
| Melvin Brewing - Alpine | Thaiger Style |
| Melvin Brewing - Alpine | Tropical Lampin' |
| Metazoa Brewing Co. | Hog Body |
| Metazoa Brewing Co. | Hoppopotamus |
| Metazoa Brewing Co. | Meadowlark |
| Metazoa Brewing Co. | Nap In The Hammock |
| Metazoa Brewing Co. | Wee Bit Left |
| MiddleCoast Brewing Company | GW's Little White Lie |
| MiddleCoast Brewing Company | O'Porterhouse Coffee Porter |
| MiddleCoast Brewing Company | Pen Hopper IPA |
| MiddleCoast Brewing Company | Touch of Sunshine Pale Ale |
| MiddleCoast Brewing Company | Wobblin Woodie |
| Middleton Brewing (MBTX) | Easy Rider |
| Middleton Brewing (MBTX) | Galena |
| Middleton Brewing (MBTX) | Garnet |
| Middleton Brewing (MBTX) | Juicy Visions |
| Mighty River Brewing Company | Hazy River Pale Ale |
| Mighty River Brewing Company | Pineview Double IPA |
| Mighty River Brewing Company | Puffy Coat Vanilla Porter |
| Mighty River Brewing Company | Red Cloud Vienna Lager |
| Mirror Image Brewing | Balefire Irish Red |
| Mirror Image Brewing | Basic Batch Pumpkin Ale |
| Mirror Image Brewing | Kirby Kölsch |
| Mirror Image Brewing | Lil' Lad Cream Ale |
| Mirror Twin Brewing | Blonde…It's What's for Breakfast |
| Mirror Twin Brewing | D's Nutty Brown Ale |
| Mirror Twin Brewing | Haze Against the Machine |
| Mirror Twin Brewing | Hazy But Lazy |
| Mirror Twin Brewing | Knock Knock! Who's There? Lemon Meringue! Lemon Meringue Who? Lemon Meringue the Bell, But Nobody Answered! |
| Mirror Twin Brewing | Orange You Glad Its Not Another Hazy Pun |
| Mirror Twin Brewing | Wheezing The Juice |
| Mirror Twin Brewing | You, Me, & MR PB |
| Missouri Beer Company | English Dark Mild |
| Missouri Beer Company | Kolsch |
| Missouri Beer Company | Mango Hibiscus Pale Ale |
| Missouri Beer Company | Red Rye IPA |
| Modern Times Beer | Good News (Collaboration with Mumford Brewing) |
| Modern Times Beer | Modern Times Ice |
| Modern Times Beer | Space Ways |
| Modern Times Beer | Special Beer Releases |
| Modern Times Beer | Star Projector |
| Modern Times Beer | Tentbier |
| Montucky Cold Snacks | Montucky Cold Snacks |
| Moody Tongue Brewing Company | Aperitif Pilsner |
| Moody Tongue Brewing Company | Bourbon Barrel Aged Gingerbread Imperial Stout |
| Moody Tongue Brewing Company | Caramelized Chocolate Churro Baltic Porter |
| Moody Tongue Brewing Company | Oak Barrel Aged Flanders Red Ale |
| Moody Tongue Brewing Company | Peated Scotch Ale |
| Moody Tongue Brewing Company | Steeped Emperor's Lemon Saison |
| Moonraker Brewing Co. | Bubble Dust |
| Moonraker Brewing Co. | California Resins |
| Moonraker Brewing Co. | Foam Walker |
| Moonraker Brewing Co. | Herbaceous Affinity |
| Moonraker Brewing Co. | Mist and Myth |
| Moonraker Brewing Co. | Mountain Lines |
| Moonraker Brewing Co. | Roots to Needles |
| Moonraker Brewing Co. | Space Nectar |
| Moonraker Brewing Co. | Suddenly a Saint |
| Moonraker Brewing Co. | The Forking Path |
| Moonraker Brewing Co. | You Can't Say Bong on a Plane |
| More Brewing Co | Arketype: Coco Flux |
| More Brewing Co | DDH Double Space Boots |
| More Brewing Co | DDH Dusty |
| More Brewing Co | Hophorescent |
| More Brewing Co | Mehndi 2019 |
| More Brewing Co | More to Life |
| More Brewing Co | Roaming Elephant |
| More Brewing Co | Ryed in the Clouds |
| Morgan Territory Brewing | Bees Better Have My Honey |
| Morgan Territory Brewing | Dark Reckoning |
| Morgan Territory Brewing | Midnight Sea |
| Morgan Territory Brewing | Old Diablo |
| Morgan Territory Brewing | Shut Up & Adore Me |
| Morgan Territory Brewing | South of Shaw |
| Morgan Territory Brewing | Tainted Love |
| Mother Earth Brew Co | Boo Koo IPA |
| Mother Earth Brew Co | Cali Creamin' Vanilla Cream Ale |
| Mother Earth Brew Co | Call Me Ginger |
| Mother Earth Brew Co | Four Seasons of Mother Earth "Spring" 2019 |
| Mother Earth Brew Co | Primordial |
| Mother Earth Brew Co - Nampa | Fresh As It Gets |
| Mother Earth Brew Co - Nampa | Groove Rider Hazy IPA |
| Mother Earth Brew Co - Nampa | Quit Stalin |
| Mother Earth Brew Co - Nampa | Stoned for the Summer - Peach Wheat |
| Mother Earth Brew Co - Nampa | Treasure Valley Wheat |
| Motosonora Brewing Company | Go Kart Mozart |
| Motosonora Brewing Company | Mocha Moto |
| Motosonora Brewing Company | Popo En Moto |
| Motosonora Brewing Company | Tourist Trophy |
| Mountain Cowboy Brewing Company | Ella J Amber Ale |
| Mountain Cowboy Brewing Company | Eolus IIPA |
| Mountain Cowboy Brewing Company | Get Along Lil Hefe Blackberry Hefeweizen |
| Mountain Cowboy Brewing Company | Plainsman Pilsner |
| Mountain Cowboy Brewing Company | Up Gose The Geyser Strawberry/Rhubarb Sour Ale |
| Mountain Toad Brewing | Biere de Mars |
| Mountain Toad Brewing | Bourbon BA Sweet Potato Brown |
| Mountain Toad Brewing | Ryrish Stout |
| Mountain Toad Brewing | Toadally Hazed Juicy IPA |
| Mountain Toad Brewing | True Gruit |
| Mudhen Brewing Company | Bakers' Double IPA |
| Mudhen Brewing Company | Captain Doug's Porter |
| Mudhen Brewing Company | Holly Beach Wheat |
| Mudhen Brewing Company | MudHen Pils |
| Mudhen Brewing Company | Wee Heavy Wilson |
| Municipal Brew Works | 3rd Anniversary Series DIPA |
| Municipal Brew Works | Approachable Blonde |
| Municipal Brew Works | Off the Trolley |
| Municipal Brew Works | True West Coffee Porter |
| Municipal Brew Works | Woltermelon Blonde |
| MyGrain Brewing Company | Lupulin City |
| MyGrain Brewing Company | Service Dog |
| MyGrain Brewing Company | Stateville Stout |
| MyGrain Brewing Company | Ze Vorld's Greatest |
| Nashville Brewing Company | Nashville Amber |
| Nashville Brewing Company | Nashville Festbier |
| Nashville Brewing Company | Nashville Lager |
| Nashville Brewing Company | Nashville Pilsner |
| Nashville Brewing Company | NashZwickel |
| Natty Greene's Brewing Co | American Sour |
| Natty Greene's Brewing Co | Bramble Framboise Lambic |
| Natty Greene's Brewing Co | Freedom IPA |
| Natty Greene's Brewing Co | Guilford Golden Lager |
| Natty Greene's Brewing Co | Mighty Citra Pale Ale |
| Natty Greene's Brewing Co | Perzik Golden Sour |
| Natty Greene's Brewing Co | Wildflower Witbier |
| Natty Greene's Brewing Co | Wooden Ladder Kriek Lambic |
| Nebraska Brewing Co - La Vista | Black Betty |
| Nebraska Brewing Co - La Vista | Blanc Is the New White |
| Nebraska Brewing Co - La Vista | Brunette Nut Brown Ale |
| Nebraska Brewing Co - La Vista | EOS Hefeweizen |
| Nebraska Brewing Co - La Vista | IPA |
| Nebraska Brewing Co - La Vista | Lemon Basil Wit |
| Nebraska Brewing Co - La Vista | Nebraska PIls |
| Nebraska Brewing Co - La Vista | Oktoberfest |
| Nebraska Brewing Co - La Vista | Wick For Brains |
| New Belgium Brewing Co | Chess with Checkers |
| New Belgium Brewing Co | Colorway |
| New Belgium Brewing Co | Denver Pilot Kegged at Noon IPA |
| New Belgium Brewing Co | Fat Tire |
| New Belgium Brewing Co | Fleeting Violet |
| New Belgium Brewing Co | Guava Ginger Sour |
| New Belgium Brewing Co | Honey Orange Trippel |
| New Belgium Brewing Co | La Folie Grand Reserve PX |
| New Belgium Brewing Co | Loft Sour IPA |
| New Belgium Brewing Co | Mountain Time |
| New Belgium Brewing Co | Mural Agua Fresca Cerveza |
| New Belgium Brewing Co | Mural Agua Fresca Cerveza |
| New Belgium Brewing Co | Rye Whiskey Barrel Aged Stout |
| New Belgium Brewing Co | Transatlantique Kriek |
| New Belgium Brewing Co | Voodoo Ranger Pilot IPL |
| New Helvetia Brewing Company | Buffalo Craft Lager |
| New Helvetia Brewing Company | Homeland Espresso Stout |
| New Helvetia Brewing Company | Northeast Land Park IPA |
| New Helvetia Brewing Company | Sloppy Session IPA |
| New Helvetia Brewing Company | Thurston |
| New Holland Brewing Co | Dragon's Milk |
| New Holland Brewing Co | Dragon's Milk Reserve Oatmeal Cookie |
| New Holland Brewing Co | Dragon's Milk White |
| New Holland Brewing Co | Dragon's Milk Triple Mash |
| New Holland Brewing Co | Real & Spectacular |
| New Holland Brewing Co | The Poet |
| New Holland Brewing Co | Yamato Taru |
| New Planet Beer Co | Blonde Ale |
| New Planet Beer Co | New Planet Seclusion IPA |
| New Planet Beer Co | New Planet Tread Lightly Ale |
| New Planet Beer Co | Pale Ale |
| New Realm Brewing | Bavarian Prince Oktoberfest |
| New Realm Brewing | Belga Rose |
| New Realm Brewing | Down South Gold |
| New Realm Brewing | Euphonia |
| New Realm Brewing | Hazy Like a Fox |
| New Realm Brewing | Hoplandia |
| New Realm Brewing | Hoptropolis |
| New Realm Brewing | Lemon Pucker |
| New Realm Brewing | Munich Dunkel |
| New Realm Brewing | Token Rhyme IPA |
| New Sarum Brewing | Blue Flower Purple Sour Power |
| New Sarum Brewing | Grimes Mill |
| New Sarum Brewing | Hurley Park Blood Orange Wheat |
| New Sarum Brewing | Netflix and Dill |
| New Sarum Brewing | Shaq Sauce |
| New South Brewing Co | Big Wooly Mammoth |
| New South Brewing Co | Black Star Baltic Porter |
| New South Brewing Co | Dirty Myrtle DIPA |
| New South Brewing Co | Java The Nut |
| New South Brewing Co | Oktoberfest |
| New Terrain Brewing Company | Atlantis |
| New Terrain Brewing Company | Coco Bound |
| New Terrain Brewing Company | Golden Haze |
| New Terrain Brewing Company | Punky Masala |
| New Terrain Brewing Company | Suntrip |
| New Terrain Brewing Company | Tributary with Raspberry |
| Nickel Beer Co | Star B Pale Ale |
| Nickel Beer Co | The Last Star B Fighter IPA |
| Nickel Beer Co | Wet Hop Table Beer |
| Night Shift Brewing, Inc | All The Peels |
| Night Shift Brewing, Inc | Nite Lite |
| Night Shift Brewing, Inc | Rickey Weisse |
| Night Shift Brewing, Inc | Swell |
| Night Shift Brewing, Inc | Whirlpool |
| NightLife Brewing Co | 90 Mile |
| NightLife Brewing Co | Cabana |
| NightLife Brewing Co | Flight to Freedom |
| NightLife Brewing Co | Thunderbird Decadent |
| No Label Brewing Co | Gilley's Premium |
| No Label Brewing Co | Nightmare on 1st Street |
| No Label Brewing Co | Texas Strawberry Blonde Ale |
| Noble Ale Works | Cobra Pants |
| Noble Ale Works | Estee Lauter |
| Noble Ale Works | I Found It! |
| Noble Ale Works | Naughty Sauce |
| Noble Ale Works | Tongue in Cheek |
| Noble Ale Works | Whose Kolsch is this Kolsch? |
| NOBO Brewing Company | 3 Times A Hazy |
| NOBO Brewing Company | Boysen The Hefe |
| NOBO Brewing Company | Buffalo Trace BA Coconut Imperial Stout |
| NOBO Brewing Company | Imperial Jalapeno Agave Blonde |
| NOBO Brewing Company | Jalapeno Honey Blonde |
| NOBO Brewing Company | Old School Hefeweizen |
| Noon Whistle Brewing Company | Fuzzy Smack |
| Noon Whistle Brewing Company | Hooroo |
| Noon Whistle Brewing Company | Leisel Weapon |
| Noon Whistle Brewing Company | Squishy Gummy |
| North Park Beer Co. | Bird Park |
| North Park Beer Co. | Hop-Fu! |
| North Park Beer Co. | Macaroons Before Dying |
| North Park Beer Co. | McNair's |
| North Park Beer Co. | Party Cup |
| Northwoods Brewing Co | Landlocks & Brookies |
| Northwoods Brewing Co | Lucilla |
| Northwoods Brewing Co | Melt into a Dream |
| Northwoods Brewing Co | Streamer |
| Northwoods Brewing Co | Tippet |
| Novo Brazil Brewing Company | Chula Pils |
| Novo Brazil Brewing Company | Corvo Negro |
| Novo Brazil Brewing Company | Quadruppel |
| Novo Brazil Brewing Company | SoCal LowCal |
| Novo Brazil Brewing Company | TOCA- Toasted Organic Coconut Ale |
| Oak Highlands Brewery | Charity |
| Oak Highlands Brewery | Freaky Deaky |
| Oak Highlands Brewery | Golden Mustache |
| Oak Highlands Brewery | Oktoberfest |
| Oak Highlands Brewery | Tipsy Goat |
| Oasis Texas Brewing Company | ChampPils Champagne Lager |
| Oasis Texas Brewing Company | Frulingsfest! |
| Oasis Texas Brewing Company | Luchesa Lager |
| Oasis Texas Brewing Company | Oktoberfest |
| Oasis Texas Brewing Company | Sunset Cerveza |
| Odd Side Ales | Bombon De La Muerte |
| Odd Side Ales | Deleterious |
| Odd Side Ales | Foster the Banana |
| Odd Side Ales | Hipster Brunch Stout |
| Odd Side Ales | Molasses Hipster Brunch Stout |
| Odd Side Ales | Pretentious (Sour Brown Ale) |
| Odd Side Ales | Rye Hipster Brunch Stout |
| Odd Side Ales | The Nightman Leaveth |
| Odd13 Brewing Inc | Bubblestar Princess |
| Odd13 Brewing Inc | Codename: Superfan |
| Odd13 Brewing Inc | Colorado Kid |
| Odd13 Brewing Inc | Haole Bartender |
| Odd13 Brewing Inc | Quartermaster Keys |
| Odd13 Brewing Inc | Stainless Aged Coconut Saint Newcole |
| Odell Brewing Co | 11's |
| Odell Brewing Co | 180 Shilling |
| Odell Brewing Co | 90 Shilling |
| Odell Brewing Co | Barreled Treasure |
| Odell Brewing Co | Dibble Dabble |
| Odell Brewing Co | Drumroll |
| Odell Brewing Co | Friek |
| Odell Brewing Co | Good Behavior |
| Odell Brewing Co | Latte Dottie |
| Odell Brewing Co | Mountain Standard IPA |
| Odell Brewing Co | Odell IPA |
| Odell Brewing Co | Sippin' Pretty |
| Odell Brewing Co | Woodcut #9 |
| Offshoot Beer Co. | Clawz |
| Offshoot Beer Co. | Don't Run |
| Offshoot Beer Co. | Hoppy Pils |
| Offshoot Beer Co. | Pawz |
| Offshoot Beer Co. | Relax [It's Just a Hazy IPA] |
| Offshoot Beer Co. | Retreat [This is a Hazy Double IPA] |
| Offshoot Beer Co. | Vermont Sticky Maple |
| Offshoot Beer Co. | Walk |
| Oggi's Sports Brewhouse Pizza | City By The Sea |
| Oggi's Sports Brewhouse Pizza | Easy Obsession |
| Oggi's Sports Brewhouse Pizza | Hoppily Ever After |
| Oggi's Sports Brewhouse Pizza | McGarvey's Scottish Ale |
| Oggi's Sports Brewhouse Pizza | Pog Project |
| Ohio Brewing Company | Buckeye Blonde |
| Ohio Brewing Company | Ohiofest |
| Ohio Brewing Company | Steel Valley Stout |
| Ohio Brewing Company | Verich Gold |
| Old Colorado Brewing Co | A Bit Bigger |
| Old Colorado Brewing Co | Cora's Apricot Blonde |
| Old Colorado Brewing Co | Hometown Crush Peach Raspberry Berliner |
| Old Colorado Brewing Co | Old Joe Cream Ale |
| Old Colorado Brewing Co | Poudre Porter |
| Old Colorado Brewing Co | Raft Rider White IPA |
| Old Herald Brewing Co | Camera Ready |
| Old Herald Brewing Co | Exclusif! |
| Old Herald Brewing Co | Printer's Ink |
| Old Herald Brewing Co | Read All Over |
| Old Herald Brewing Co | Sports Page |
| Old Irving Brewing Co. | Beezer |
| Old Irving Brewing Co. | Della |
| Old Irving Brewing Co. | Galactic Thoughts |
| Old Irving Brewing Co. | Krampus Cookies |
| Ology Brewing Co | Crossing Dreams |
| Ology Brewing Co | DDH Sensory Overload |
| Ology Brewing Co | Double Passionfruit Gose |
| Ology Brewing Co | Dynamic Fermentum |
| Ology Brewing Co | Dynamic Fermentum: Peach |
| Ology Brewing Co | Good Idea |
| Ology Brewing Co | Juice Lab |
| Ology Brewing Co | Lord Adrian |
| Ology Brewing Co | Sensory Overload |
| On Tour Brewing Co. | Cities |
| On Tour Brewing Co. | Half Step |
| On Tour Brewing Co. | Lightning Will |
| On Tour Brewing Co. | Low Boy |
| On Tour Brewing Co. | Spectator |
| ONCO Fermentations | Coconut King |
| ONCO Fermentations | Hibiscus Songs of the Saison |
| ONCO Fermentations | Kings Corner |
| ONCO Fermentations | L.A.B. - Pluot |
| ONCO Fermentations | Period. |
| Oozlefinch Craft Brewery, The | "Das Yummy" Apple Crumb Pie Berliner Weisse |
| Oozlefinch Craft Brewery, The | "Old Fogey" Hazy IPA |
| Oozlefinch Craft Brewery, The | "Shugga Shugga" Coffee Cake Imperial Stout |
| Oozlefinch Craft Brewery, The | Das Yummy |
| Oozlefinch Craft Brewery, The | Demure Defiance |
| Oozlefinch Craft Brewery, The | Habitual Hesitation |
| Oozlefinch Craft Brewery, The | Party Dinosaur |
| Oozlefinch Craft Brewery, The | Riveting Conversation |
| Ordnance Brewing | Alt-mond Roca |
| Ordnance Brewing | Char-man |
| Ordnance Brewing | FMJ |
| Ordnance Brewing | Lite-hearted Lager |
| Ordnance Brewing | Tetra Negra |
| Ordnance Brewing Taproom | Bloops |
| Ordnance Brewing Taproom | Canopy Shaker |
| Ordnance Brewing Taproom | EOD |
| Ordnance Brewing Taproom | Hazy 4 Dazy |
| Ordnance Brewing Taproom | Kolsch |
| Ornery Beer Company | Light of Cologne |
| Ornery Beer Company | Lucky Larry |
| Ornery Beer Company | Pimp Mai'bock |
| Ornery Beer Company | Smokey Beech |
| Ornery Beer Company | West Indian Viagra |
| Orpheus Brewing | a light threatens meekly |
| Orpheus Brewing | an air portends |
| Orpheus Brewing | fragmentation of silence |
| Orpheus Brewing | I Am Only Memories |
| Orpheus Brewing | the dark everlasting |
| Orpheus Brewing | under the shadows |
| Oskar Blues Brewery & Tasty Weasel Tap Room | Can-O-Bliss |
| Oskar Blues Brewery & Tasty Weasel Tap Room | COB DIPA |
| Oskar Blues Brewery & Tasty Weasel Tap Room | Dale's Pale Ale |
| Oskar Blues Brewery & Tasty Weasel Tap Room | Lemm On |
| Oskar Blues Brewery & Tasty Weasel Tap Room | Mama's Little Yella Pils |
| Oskar Blues Brewery & Tasty Weasel Tap Room | Mister Crispy |
| Oskar Blues Brewery & Tasty Weasel Tap Room | One-y |
| Oskar Blues Brewery & Tasty Weasel Tap Room | Saloon Juice |
| Oskar Blues Brewery & Tasty Weasel Tap Room | Swiss Guard |
| Oskar Blues Brewery & Tasty Weasel Tap Room | Swiss Guard |
| Oskar Blues Brewery & Tasty Weasel Tap Room | That Sticky |
| Our Mutual Friend Brewing | Contacto |
| Our Mutual Friend Brewing | Fixed Blade |
| Our Mutual Friend Brewing | Gig Economy |
| Our Mutual Friend Brewing | Gig Economy |
| Our Mutual Friend Brewing | Neon Nail |
| Our Mutual Friend Brewing | Saison Trystero |
| Our Mutual Friend Brewing | Small Hold |
| Over Yonder Brewing Company | Citranade |
| Over Yonder Brewing Company | D6 |
| Over Yonder Brewing Company | Maize |
| Over Yonder Brewing Company | Mounds of Joy |
| Over Yonder Brewing Company | Orange Whip |
| Packinghouse Brewing Co, The | Black Beauty Cream Stout |
| Packinghouse Brewing Co, The | Homage Orange Blossom Ale |
| Packinghouse Brewing Co, The | Nighthawk Rye Pale Ale |
| Packinghouse Brewing Co, The | Riley's Irish Red |
| Paducah Beer Werks | Behold a Pale Sloth |
| Paducah Beer Werks | Bourbon Ball |
| Paducah Beer Werks | Irish Red |
| Paducah Beer Werks | PBW Pale Ale |
| Paducah Beer Werks | The Dude |
| Pagosa Brewing & Grill | Caramel Stout |
| Pagosa Brewing & Grill | Chili Verde Cerveza |
| Pagosa Brewing & Grill | Cool Cucumber |
| Pagosa Brewing & Grill | Peachy Peach |
| Pagosa Brewing & Grill | White Out Hazy Pale |
| Parleaux Beer Lab | Bayou Drift |
| Parleaux Beer Lab | Czuck Pils |
| Parleaux Beer Lab | Czuck Pils |
| Parleaux Beer Lab | Ebullience |
| Parleaux Beer Lab | Is It Jazzfest Yet? |
| Parleaux Beer Lab | Long Way to Fall |
| Parleaux Beer Lab | MishMish |
| Parleaux Beer Lab | Prosseceaux Di Pesca |
| Parts & Labor Brewing Company | Cherry Poppins |
| Parts & Labor Brewing Company | German Jokes are the Wurst |
| Parts & Labor Brewing Company | Hip Hop Anonymous |
| Parts & Labor Brewing Company | Midnight Snack |
| Parts & Labor Brewing Company | The Caucasian |
| Payette Brewing Co | Aura: Guava Hibiscus |
| Payette Brewing Co | Fly Line |
| Payette Brewing Co | Mutton Buster |
| Payette Brewing Co | Oktoberfest |
| Payette Brewing Co | Rodeo |
| Payette Brewing Co | Sofa King Fresh |
| Peak To Peak Brewery | Eventide |
| Peak To Peak Brewery | H.A.L. |
| Peak To Peak Brewery | One Eyed Murph |
| Peak To Peak Brewery | To Each a Peach |
| Peak View Brewing Company | Mango Hibiscus Blonde |
| Peak View Brewing Company | Peaches and Vanilla Cream Ale |
| Peak View Brewing Company | Peanut Butter Porter |
| Pelican Brewing Company - Tillamook | Bad Santa |
| Pelican Brewing Company - Tillamook | Bronze God |
| Pelican Brewing Company - Tillamook | Dark Hearted Blonde |
| Pelican Brewing Company - Tillamook | Five Fin West Coast Pilsner |
| Pelican Brewing Company - Tillamook | India Pelican Ale |
| Pelican Brewing Company - Tillamook | Pelican Pilsner |
| Pelican Brewing Company - Tillamook | Queen of Hearts |
| Pelican Brewing Company - Tillamook | Skyryze |
| Pelican Brewing Company - Tillamook | Tsunami Stout |
| Perrin Brewing Company | Black Ale |
| Perrin Brewing Company | Blackberry IPA |
| Perrin Brewing Company | Lemon Meringue Kettle Sour |
| Perrin Brewing Company | Lemon Meringue Kettle Sour |
| Perrin Brewing Company | No Rules |
| Perrin Brewing Company | Passion Fruit Gose |
| Perrin Brewing Company | Pineapple Upside Down IPA |
| Perrin Brewing Company | Reserve |
| Perrin Brewing Company | Roeselare |
| Perrin Brewing Company | Soops Joos |
| Perrin Brewing Company | Soops Joos |
| Perrin Brewing Company | Storm Area |
| Peticolas Brewing Co | Bicycle Pump |
| Peticolas Brewing Co | Black Curtains |
| Peticolas Brewing Co | Don't Think It - Won't Happen |
| Peticolas Brewing Co | Peach Ale |
| Peticolas Brewing Co | Sit Down or I'll Sit You Down |
| Peticolas Brewing Co | The Usual |
| Peticolas Brewing Co | Velvet Hammer |
| PFriem Family Brewers | Barrel Aged Saison III |
| PFriem Family Brewers | Druif Rouge |
| PFriem Family Brewers | Kolsch |
| PFriem Family Brewers | La Mure |
| PFriem Family Brewers | Pilsner |
| Pikes Peak Brewing | 300 Days IPA |
| Pikes Peak Brewing | Blue Mesa Tropical Blonde |
| Pikes Peak Brewing | Gold |
| Pikes Peak Brewing | Hot Shot |
| Pikes Peak Brewing | Ocean of Clouds |
| Pikes Peak Brewing | Ocho |
| Pikes Peak Brewing | Oktoberfest |
| Pikes Peak Brewing | Tava Raza |
| Pilot Brewing | Belgian Single |
| Pilot Brewing | Dunkel Bock |
| Pilot Brewing | Grisette |
| Pilot Brewing | Grodziskie |
| Pilot Brewing | Mimosa Gose |
| Pitt Street Brewing Company | Code of Conduct Hazy IPA |
| Pitt Street Brewing Company | Dapple Dog Dry Stout |
| Pitt Street Brewing Company | Hay Chaser Kölsch |
| Pitt Street Brewing Company | Jerry's Juke Joint American Red Amber Ale |
| Pitt Street Brewing Company | Lord Nelson's Little Tugger |
| Pitt Street Brewing Company | Pactolus Light Lager |
| Pitt Street Brewing Company | Valkyrie Alchemy |
| Pizza Port - Bressi Ranch | Bacon and Eggs |
| Pizza Port - Bressi Ranch | Bigg Redd |
| Pizza Port - Bressi Ranch | Chronic Amber Ale |
| Pizza Port - Bressi Ranch | Holy Mosaic |
| Pizza Port - Bressi Ranch | Oats |
| Pizza Port - Bressi Ranch | Shark Bite Red Ale |
| Pizza Port Carlsbad | Carlsbad Raceway IPA |
| Pizza Port Carlsbad | Hazey AF |
| Pizza Port Carlsbad | Mexico Surf Trip |
| Pizza Port Carlsbad | Nerf Herder |
| Pizza Port Carlsbad | Shagadellic Brown |
| Pizza Port Carlsbad | Shreddy Krueger |
| Pizza Port Ocean Beach | Dog Beach Double |
| Pizza Port Ocean Beach | Dusk Til' Dawn |
| Pizza Port Ocean Beach | Guillaume |
| Pizza Port Ocean Beach | Ollie Pop |
| Pizza Port Ocean Beach | Skidmark |
| Pizza Port Ocean Beach | Surfari |
| Platt Park Brewing Co. | Galactic Yacht Party |
| Platt Park Brewing Co. | Gump's Vienna-style Lager |
| Platt Park Brewing Co. | Oktoberfest |
| Platt Park Brewing Co. | Porter |
| Platt Park Brewing Co. | Watermelon Berliner Weisse |
| Pollyanna Brewing Company | Alt |
| Pollyanna Brewing Company | Keep It Easy |
| Pollyanna Brewing Company | Lite Reading |
| Pollyanna Brewing Company | Pollyanna Pils |
| Pollyanna Brewing Company | Zoned |
| Pontoon Brewing Company | Barrel Aged Brownie Batter Batch |
| Pontoon Brewing Company | Barrel Aged Helios |
| Pontoon Brewing Company | Fluffier Otter |
| Pontoon Brewing Company | Mad Tea Party |
| Pontoon Brewing Company | Pecan Pie Paradise |
| Pontoon Brewing Company | Snozzberries Crumble |
| Pontoon Brewing Company | Somethin' Strange |
| Pontoon Brewing Company | The Most Humble Pie |
| Port City Brewing Co. | German Pilsner |
| Port City Brewing Co. | Monumental IPA |
| Port City Brewing Co. | Oktoberfest |
| Port City Brewing Co. | Optimal Wit |
| Port City Brewing Co. | Porter |
| The Post Brewing | #knowfilter |
| The Post Brewing | Backyard Saison |
| The Post Brewing | El Corn |
| The Post Brewing | Howdy Beer |
| The Post Brewing | Top Rope |
| The Post Brewing | Townie Ale |
| Prison City Brewing | Crispy Boys |
| Prison City Brewing | Elegant Pride |
| Prison City Brewing | Laser Brain |
| Prison City Brewing | Mass Riot |
| Prison City Brewing | Run Like An Apricot |
| Prison City Brewing | Wham Whams |
| Prison Hill Brewing Co | Evolution Pale Ale |
| Prison Hill Brewing Co | Grande Theft Hefe |
| Prison Hill Brewing Co | No Evil Ale |
| Prison Hill Brewing Co | Wardin's Wife |
| Pro Re Nata Brewery | Anniversary Ale |
| Pro Re Nata Brewery | Beans Deep Coffee Stout |
| Pro Re Nata Brewery | Breakfast Jam |
| Pro Re Nata Brewery | Loading Dose |
| Pro Re Nata Brewery | Nature Boy Pilsener |
| Pro Re Nata Brewery | Nelson's Nation |
| Prost Brewing | Dunkel |
| Prost Brewing | Helles |
| Prost Brewing | Kölsch |
| Prost Brewing | Märzen |
| Prost Brewing | Weißbier |
| Protagonist Brewery | Dux |
| Protagonist Brewery | MacRay |
| Protagonist Brewery | Quaid |
| Protagonist Brewery | Sloane |
| Protagonist Brewery | Smalls |
| Public Coast Brewing | 67 Blonde Ale |
| Public Coast Brewing | Coastal Haze |
| Public Coast Brewing | Coconut Brown Ale |
| Public Coast Brewing | Oswald IPA |
| Public Coast Brewing | Peach Kettle Sour |
| Public Coast Brewing | Sea Sprig Rosemary Session IPA |
| Public Coast Brewing | Willie Big Dog |
| Pumphouse Brewery and Restaurant | Artillerie |
| Pumphouse Brewery and Restaurant | Base Camp Milk Stout |
| Pumphouse Brewery and Restaurant | Cocoa Frambozenbier |
| Pumphouse Brewery and Restaurant | Cocoa Frambozenbier |
| Pumphouse Brewery and Restaurant | Cucumber Kolsch |
| Pumphouse Brewery and Restaurant | Ejector Seat IPA |
| Pumphouse Brewery and Restaurant | Peanut Butter Mocha Stout |
| Pure Project | Cloud Mountain |
| Pure Project | Corylus |
| Pure Project | Euphorik w/ Passionfruit, Orange & Guava |
| Pure Project | Formless Reflections |
| Pure Project | Lief |
| Pure Project | Rain |
| Quarter Celtic Brewpub | Barrel Aged Mac Lomas Stout |
| Quarter Celtic Brewpub | German Patio Beer |
| Quarter Celtic Brewpub | Helles |
| Quarter Celtic Brewpub | Marzen |
| Quarter Celtic Brewpub | Mor Buck IPA |
| Quarter Celtic Brewpub | Pedro O'Flanagans Mexican Lager |
| Rabid Brewing, LLC | Azazel |
| Rabid Brewing, LLC | Dwarves of Doom |
| Rabid Brewing, LLC | Hexed |
| Rabid Brewing, LLC | Lycan |
| Rabid Brewing, LLC | Zuul |
| Rahr and Sons Brewing Co | Adiós Pantalones |
| Rahr and Sons Brewing Co | Black Sappath |
| Rahr and Sons Brewing Co | Dadgum IPA |
| Rahr and Sons Brewing Co | Fritz's Funkberry |
| Rahr and Sons Brewing Co | Midnight Cab |
| Rahr and Sons Brewing Co | Oktoberfest |
| Rahr and Sons Brewing Co | Paleta De Mango |
| Rahr and Sons Brewing Co | Rahrtrip |
| Rahr and Sons Brewing Co | Summertime Wheat |
| Rahr and Sons Brewing Co | Tequila Barrel-Aged Adiós Pantalones |
| Rahr and Sons Brewing Co | The Regulator |
| Railroad Brewing Company | 13th Warrior Hefeweizen |
| Railroad Brewing Company | Choco Blonde |
| Railroad Brewing Company | Crooked Bacon Rail |
| Railroad Brewing Company | Red Caboose Amber Ale |
| Railroad Brewing Company | Summer & Spice |
| Rails End Beer Co | Blood Orange Double IPA |
| Rails End Beer Co | Indulge - Session IPA |
| Rails End Beer Co | Pappa Phil's Pils |
| Rails End Beer Co | Rails End Doppelbock |
| RAM Restaurant and Brewery - Seattle | Cincopatas |
| RAM Restaurant and Brewery - Seattle | CocoaChaos |
| RAM Restaurant and Brewery - Seattle | Oktoberfest |
| RAM Restaurant and Brewery - Seattle | Saison DewPoint |
| RAM Restaurant and Brewery - Seattle | Udder Chaos |
| Ranch House Brewery | Boo Boo Blonde |
| Ranch House Brewery | Ranch Hand IPA |
| Ranch House Brewery | Ranch House Wild Strawberry-Rhubarb Berliner Weisse |
| Ranch House Brewery | Seaton English-Style Summer Ale |
| Ratio Beerworks | Dimed Out |
| Ratio Beerworks | King of Carrot Flowers |
| Ratio Beerworks | Major Nights |
| Ratio Beerworks | Rooftops Mexican Lager |
| Ratio Beerworks | Sparks Fly |
| Ratio Beerworks | Stay Gold Oktoberfest Märzen |
| Real Ale Brewing Co | Firemans #4 |
| Real Ale Brewing Co | Firemans Light |
| Real Ale Brewing Co | Oktoberfest |
| Real Ale Brewing Co | Real Heavy |
| Real Ale Brewing Co | Wallball |
| Red Bear Brewing Co | Cammy Cam Cam's ESB |
| Red Bear Brewing Co | DC Dirt |
| Red Bear Brewing Co | Dom Peri-Yaaaas! |
| Red Bear Brewing Co | Manhattan Project |
| Red Bear Brewing Co | Mystic Storm |
| Red Bear Brewing Co | Twinsies |
| Red Door Brewing Co | Ginga Ninga |
| Red Door Brewing Co | Mail Order |
| Red Door Brewing Co | New England IPA |
| Red Door Brewing Co | Raining Blood |
| Red Door Brewing Co | Riley's Switch |
| Red Horn Brewing Co. | Barista Theory: Ethiopian Yirgacheffe HPO |
| Red Horn Brewing Co. | Choomerang Kapow Wheat IPA |
| Red Horn Brewing Co. | House United Coffee Stout |
| Red Horn Brewing Co. | More Better Peach Cobbler Milkshake DIPA |
| Red Horn Brewing Co. | Pure Faith Raspberry & Lemon Berliner Weisse |
| Red Horn Brewing Co. | Todo el Dia Mexican Pale Lager |
| Red Horn Brewing Co. | Wonder Boy Hefeweizen |
| Red Mountain Brewing | CoExistence Mixed Fermentation Brut IPA |
| Red Mountain Brewing | El Guapo Mexican Lager |
| Red Mountain Brewing | Everybody's Ale |
| Red Mountain Brewing | Reactionary IPA |
| Red Mountain Brewing | Red Mountain Number 3 |
| Red Rock Brewing Co - Production | Elephino |
| Red Rock Brewing Co - Production | Frohlich |
| Red Rock Brewing Co - Production | Marvella |
| Red Rock Brewing Co - Production | Otto |
| Red Rock Brewing Co - Production | Red Rock Zwickelbier |
| Red Rock Brewing Co - Production | White Rainbow |
| Red Truck Beer Company Ltd. | Czech Point Red Pilsner |
| Red Truck Beer Company Ltd. | Half Mast Baltic Porter |
| Red Truck Beer Company Ltd. | Hard Day IPA |
| Red Truck Beer Company Ltd. | Haulin' Some Mass |
| Red Truck Beer Company Ltd. | High Trail Amber Ale |
| Red Truck Beer Company Ltd. | Monaghan Irish Red |
| Red Truck Beer Company Ltd. | Party Startin' Marzen |
| Red Truck Beer Company Ltd. | Re-Tread Red IPA |
| Red Truck Beer Company Ltd. | Short Schwarz |
| Red Truck Beer Company Ltd. | Truck Stop Classic Lager |
| Resident Brewing | All the Cheater Hops |
| Resident Brewing | Dystopian Visions |
| Resident Brewing | Foggy Diversion |
| Resident Brewing | Hawaiian Summer |
| Resident Brewing | Industrial Gris |
| Resident Brewing | Ominous Storm |
| Resident Brewing | Saison Prestige Peach |
| Resident Brewing | Vacation Coconut IPA |
| Reuben's Brews - Production Brewery | 3 Ryes Men |
| Reuben's Brews - Production Brewery | Crazyfool Lager |
| Reuben's Brews - Production Brewery | Crikey IPA |
| Reuben's Brews - Production Brewery | Dry Stout |
| Reuben's Brews - Production Brewery | Fresh Hop Crikey IPA |
| Reuben's Brews - Production Brewery | Gose |
| Reuben's Brews - Production Brewery | Hazealicious IPA |
| Reuben's Brews - Production Brewery | Lilywhite Wit |
| Reuben's Brews - Production Brewery | Triumvirate |
| Reuben's Brews - Small Batch Brewery | Brettania - Boysenberry and Blackberry |
| Reuben's Brews - Small Batch Brewery | Down Under Pale |
| Reuben's Brews - Small Batch Brewery | Galaxy Triple Crush |
| Reuben's Brews - Small Batch Brewery | Gingerbrut |
| Reuben's Brews - Small Batch Brewery | Ink |
| Reuben's Brews - Small Batch Brewery | Pilsner |
| Reuben's Brews - Small Batch Brewery | Triple Crush |
| Revelation Craft Brewing Co | Blonde Riesling |
| Revelation Craft Brewing Co | Bluetooth's Treasure |
| Revelation Craft Brewing Co | Buckberry Sour |
| Revelation Craft Brewing Co | Co-Conspirator Apricot Sour |
| Revelation Craft Brewing Co | Conan the Juiceman IPA |
| Revelation Craft Brewing Co | Death From Above |
| Revelation Craft Brewing Co | Mamajuana Brown Ale |
| Revelation Craft Brewing Co | Truth in the Juice |
| Revelry Brewing Co. | Baby It's Cold Outside |
| Revelry Brewing Co. | Dynamism |
| Revelry Brewing Co. | Funky Saison |
| Revelry Brewing Co. | Gullah Cream Ale |
| Revelry Brewing Co. | Hotel Rendezvous |
| Revelry Brewing Co. | Kookasaurus Kolsch |
| Revelry Brewing Co. | Quadtum Leap |
| Revelry Brewing Co. | Ramblin' Rubus |
| Revelry Brewing Co. | Up Shem Creek |
| Revision Brewing Company | Barrel-Aged Finite Madness |
| Revision Brewing Company | DIPA |
| Revision Brewing Company | Island Waves |
| Revision Brewing Company | Revision IPA |
| Revision Brewing Company | Revision Red |
| Revolution Brewing | Automatic Mutiny |
| Revolution Brewing | Boss Ryeway |
| Revolution Brewing | Code Switch |
| Revolution Brewing | Every Day-Hero |
| Revolution Brewing | Ghost Ride |
| Revolution Brewing | Hazy-Hero |
| Revolution Brewing | Helles Dee |
| Revolution Brewing | Northeast-Hero |
| Revolution Brewing | Rev Pils |
| Revolution Brewing - Brewpub | Automatic Mutiny |
| Revolution Brewing - Brewpub | Boss Ryeway |
| Revolution Brewing - Brewpub | Brunch-Hero |
| Revolution Brewing - Brewpub | Escalera |
| Revolution Brewing - Brewpub | Helles Dee |
| Revolution Brewing - Brewpub | Jumpy Juice |
| Revolution Brewing - Brewpub | Rev Pils |
| Rhinegeist Brewery | Astro Giant |
| Rhinegeist Brewery | Big Willy |
| Rhinegeist Brewery | Cheetah |
| Rhinegeist Brewery | Double Oaked Mastodon |
| Rhinegeist Brewery | Homie |
| Rhinegeist Brewery | Little Bubs |
| Rhinegeist Brewery | Marg Monday |
| Rhinegeist Brewery | Perceptual Passion |
| Rhinegeist Brewery | Raven Rye |
| Rhinegeist Brewery | Rotating Tap |
| Rhinegeist Brewery | Subliminal Jam |
| Rhinegeist Brewery | Truth |
| Rickety Cricket Brewing | Hef N' A |
| Rickety Cricket Brewing | Kingman Club Koelsch |
| Rickety Cricket Brewing | Kwitcherbitchen |
| Rickety Cricket Brewing | Sesh |
| Rickety Cricket Brewing | Three Ring Riot Circus |
| Riff Raff Brewing | Clouds of Delusion Juicy Pale Ale |
| Riff Raff Brewing | Plebeian Porter |
| Riff Raff Brewing | Stepchild American Red |
| Right Around The Corner | Roasty Toasty |
| Right Around The Corner | Tiffany's Melons |
| Rip Current Brewery | Breakline Bock |
| Rip Current Brewery | Corriente Especial |
| Rip Current Brewery | Corriente Negra Mexican Lager |
| Rip Current Brewery | Delaminator Doppelbock |
| Rip Current Brewery | Guava Peach Tart |
| Rip Current Brewery | Lupulin Lust Double IPA |
| Rip Current Brewery | Rescue Buoy Imperial Stout |
| Rip Current Brewery | Special Barrel-aged Stout (Timed Release) |
| River Dog Brewing Co | 4 Barrel Circus |
| River Dog Brewing Co | Dark Marsh |
| River Dog Brewing Co | Lowcountry Ambrosia |
| River Dog Brewing Co | Midnight Marsh |
| River Dog Brewing Co | Operation Jackpot |
| River Dog Brewing Co | Sourshifter with Peaches |
| River Rat Brewery | Astronaut Sauce |
| River Rat Brewery | Dogs On Surf Boards |
| River Rat Brewery | Helles Bock |
| River Rat Brewery | Luminescent Lager |
| River Rat Brewery | Sleeping Barrel Cellars Tabasco BA Imperial Milk Stout |
| River Rat Brewery | Twisted Lemon Wheat Ale |
| Roadhouse Brewing Company | Avarice & Greed |
| Roadhouse Brewing Company | Family Vacation |
| Roadhouse Brewing Company | Highwayman |
| Roadhouse Brewing Company | Mountain Jam Vol 5 |
| Roadhouse Brewing Company | Roadhouse Rotator 1 |
| Roadhouse Brewing Company | Roadhouse Rotator 2 |
| Roadhouse Brewing Company | Sacred Brett |
| Roadhouse Brewing Company | The Sage |
| Roadhouse Brewing Company | The Walrus |
| Roadhouse Brewing Company | Wilson IPA |
| Rock Bottom Brewery - Westminster | Bigfoot Stank |
| Rock Bottom Brewery - Westminster | Broyan Bier |
| Rock Bottom Brewery - Westminster | Bruteus Maximus |
| Rock Bottom Brewery - Westminster | Devil's Thumb |
| Rock Bottom Brewery - Westminster | Peach Heat |
| Rock Bottom Brewery - Westminster | RBA Atom Smasher |
| Rock Bottom Brewery - Westminster | Rockbottom |
| Rock Bottom Brewery - Westminster | San Diego Sunset Blonde |
| Rock Bottom Brewery - Westminster | Terminal Stout |
| Rock Bottom Brewery - Westminster | Tone It Down |
| Rockyard Brewing Company | Abbaye des Le Fleur |
| Rockyard Brewing Company | Badge Of Pride |
| Rockyard Brewing Company | Buoyant |
| Rockyard Brewing Company | Dapper Bock |
| Rockyard Brewing Company | Olde Cha |
| Rockyard Brewing Company | Primadonna |
| Rogue Ales Brewery | Batsquatch Hazy IPA |
| Rogue Ales Brewery | Coast Haste Imperial Hazy IPA |
| Rogue Ales Brewery | Côtes du Rogue |
| Rogue Ales Brewery | Double Chocolate Stout |
| Rogue Ales Brewery | Dreamland American Lager |
| Rogue Ales Brewery | Hazelnut Brown Nectar |
| Rogue Ales Brewery | Picaro Negro |
| Rogue Ales Brewery | Pumpkin Patch Ale |
| Rogue Ales Brewery | Rolling Thunder Imperial Stout 2018 |
| Rogue Ales Brewery | St. Chuck's Smoke |
| Rouleur Brewing Company | BONESHAKEUR New Zealand Pilsner |
| Rouleur Brewing Company | BONKEUR Mosaic Pale Ale |
| Rouleur Brewing Company | DOMESTIQUE Blonde Ale |
| Rouleur Brewing Company | RAIDA Japanese Style Lager |
| Rouleur Brewing Company | SOLOIST Belgian Golden Strong Ale |
| Rowdy's Brewing Company | All I Need |
| Rowdy's Brewing Company | Bison Swing |
| Rowdy's Brewing Company | DIPA |
| Rowdy's Brewing Company | Over Gold |
| Rowdy's Brewing Company | Rockyhara |
| Rowdy's Brewing Company | Shred the Cello |
| Russian River Brewing - Windsor | Beatification |
| Russian River Brewing - Windsor | Intinction - Merlot |
| Russian River Brewing - Windsor | Intinction - Sauvignon Blanc |
| Russian River Brewing - Windsor | She's So Italian |
| Russian River Brewing - Windsor | STS Pils |
| Russian River Brewing Co - Santa Rosa | Happy Hops |
| Russian River Brewing Co - Santa Rosa | Mind Circus |
| Russian River Brewing Co - Santa Rosa | Pliny the Elder |
| Russian River Brewing Co - Santa Rosa | Robert |
| Russian River Brewing Co - Santa Rosa | Temptation |
| Saint Arnold Brewing Co | Bishop's Barrel No. |
| Saint Arnold Brewing Co | Daydream |
| Saint Arnold Brewing Co | Fancy Lawnmower |
| Saint Arnold Brewing Co | Pumpkinator |
| Saint Arnold Brewing Co | Saint Arnold Amber Ale |
| Saint Arnold Brewing Co | Saint Arnold Oktoberfest |
| Saint Arnold Brewing Co | Saint Arnold Weedwacker |
| Salt Flats Brewing | Autobahn Berliner Weiss |
| Salt Flats Brewing | Frankin Wit |
| Salt Flats Brewing | Kilted Harley Scottish Ale |
| Salt Flats Brewing | P1 Pilsner |
| Salt Flats Brewing | Salt Flats German Hefeweizen |
| Samuel Adams Pennsylvania Brewing Co | Samuel Adams American Kriek |
| Samuel Adams Pennsylvania Brewing Co | Samuel Adams Boston Lager |
| Samuel Adams Pennsylvania Brewing Co | Samuel Adams Kosmic Sour |
| Samuel Adams Pennsylvania Brewing Co | Samuel Adams Oaked Vanilla Porter |
| Samuel Adams Pennsylvania Brewing Co | Samuel Adams Utopias |
| Santa Fe Brewing Co | 7K IPA |
| Santa Fe Brewing Co | Chicken Killer Barleywine |
| Santa Fe Brewing Co | Freestyle Pilsner |
| Santa Fe Brewing Co | Happy Camper IPA |
| Santa Fe Brewing Co | Pepe Loco |
| Santa Fe Brewing Co | Santa Fe Oktoberfest |
| Santa Fe Brewing Co | Santa Fe Pale Ale |
| Santa Fe Brewing Co | Social Hour |
| SanTan Brewing Co | Devils' Ale |
| SanTan Brewing Co | Gose |
| SanTan Brewing Co | Juicy Jack IPA |
| SanTan Brewing Co | MoonJuice IPA |
| SanTan Brewing Co | Oktoberfest |
| SanTan Brewing Co | SanTan Arizona Style Lager |
| Saranac Brewery / Matt Brewing Co | Saranac IPA 100 |
| Saranac Brewery / Matt Brewing Co | Saranac Legacy IPA v2.0 |
| Saranac Brewery / Matt Brewing Co | Saranac Permafrost IPA |
| Saranac Brewery / Matt Brewing Co | Saranac Pumpkin Ale |
| Saranac Brewery / Matt Brewing Co | Utica Club Pilsener |
| Sasquatch Brewing Co. | Hey I Just Met You and This Is Hazy… |
| Sasquatch Brewing Co. | Starfish and Coffee |
| Sasquatch Brewing Co. | West In Show |
| Sasquatch Brewing Co. | Woodboy |
| Saucy Brew Works | B3 |
| Saucy Brew Works | Caught In the Rain |
| Saucy Brew Works | Habituale |
| Saucy Brew Works | Love You, Bye |
| Saucy Brew Works | What's His Nuts? |
| Saugatuck Brewing Co | Blueberry Lemonade Shandy |
| Saugatuck Brewing Co | Bonfire Brown |
| Saugatuck Brewing Co | Darker Than Your Soul |
| Saugatuck Brewing Co | Neapolitan Milk Stout |
| Saugatuck Brewing Co | Paled It! |
| Second Chance Beer Company | Clever Hoppy Name |
| Second Chance Beer Company | Glorious |
| Second Chance Beer Company | Mulligan |
| Second Chance Beer Company | Tabula Rasa |
| Second Chance Beer Company | Take Two |
| Second Street Brewery - Rufina | 2920 IPA |
| Second Street Brewery - Rufina | Agua Fria Pilsner |
| Second Street Brewery - Rufina | Bone Shaker Special Bitter |
| Second Street Brewery - Rufina | Vienna Lager |
| Seismic Brewing Co | Magnetic Midnight |
| Seismic Brewing Co | Seismic Alluvium Pilsner |
| Seismic Brewing Co | Seismic Liquifaction |
| Seismic Brewing Co | Seismic Tremor |
| Seismic Brewing Co | Shatter Cone |
| Shades Brewing | Fit Light Lager |
| Shades Brewing | Kveik #1 |
| Shades Brewing | Kveik Collab |
| Shades Brewing | Kveik Pina Colada |
| Shades Brewing | Kveik Thai Tom Kai |
| Shades Brewing | Premium Lager |
| Ship Bottom Brewery | Barnegat Lager |
| Ship Bottom Brewery | Beach Patrol Hefeweizen |
| Ship Bottom Brewery | Imperial Pumpkin Ale |
| Ship Bottom Brewery | Mermaid Blonde Ale |
| Ship Bottom Brewery | Mexican Stout |
| Ship Bottom Brewery | Shack IPA |
| Short Fuse Brewing Company | 2nd Anniversary Wild Ale Fruit Medley |
| Short Fuse Brewing Company | Dark Realm |
| Short Fuse Brewing Company | For Goodness Shakes Creamsicle Milkshake IPA |
| Short Fuse Brewing Company | German Chocolate Cake |
| Short Fuse Brewing Company | Purple Juice Cannon |
| Short's Brewing Co | Baril de Fleurs |
| Short's Brewing Co | Carrot Cake |
| Short's Brewing Co | Hello Tasty |
| Short's Brewing Co | Key Lime Pie |
| Short's Brewing Co | Pistachio Cream Ale |
| Short's Brewing Co - Production Facility | Huma Lupa Licious |
| Short's Brewing Co - Production Facility | Juicy Brut |
| Short's Brewing Co - Production Facility | Local's Light |
| Short's Brewing Co - Production Facility | Mule Beer |
| Short's Brewing Co - Production Facility | Soft Parade |
| Sick N Twisted Brewing Co | Aces and Eights |
| Sick N Twisted Brewing Co | Hot for Teacher |
| Sick N Twisted Brewing Co | Low Hanging Fruit |
| Sick N Twisted Brewing Co | The Mule Ginger Beer |
| Sidetracked Brewery | Crosstie Brown |
| Sidetracked Brewery | Godsend |
| Sidetracked Brewery | Light Rail Blonde |
| Sidetracked Brewery | Thomas The Dank Engine |
| Sidetracked Brewery | Weizenbahn Hefeweizen |
| Sidetracked Brewery | Whistleblower Sour Ale |
| Sierra Blanca Brewing Co | Alien IPA |
| Sierra Blanca Brewing Co | Bone Chiller |
| Sierra Blanca Brewing Co | Cherry Wheat |
| Sierra Blanca Brewing Co | Desert Pilsner |
| Sierra Blanca Brewing Co | Green Chile Cerveza |
| Sierra Nevada Brewing Co | 3 Weight |
| Sierra Nevada Brewing Co | Bigfoot |
| Sierra Nevada Brewing Co | Celebration Ale |
| Sierra Nevada Brewing Co | Hazy Little Thing |
| Sierra Nevada Brewing Co | Hop Bullet |
| Sierra Nevada Brewing Co | Oktoberfest |
| Sierra Nevada Brewing Co | Pale Ale |
| Sierra Nevada Brewing Co | Southern Gothic Unfiltered Pilsner |
| Sierra Nevada Brewing Co | Summerfest |
| Sierra Nevada Brewing Co | Trip in the Woods NARWHAL |
| Six Rivers Brewery | Chile Pepper Ale |
| Six Rivers Brewery | Lady's Hazy IPA |
| Six Rivers Brewery | Los Cerveza |
| Six Rivers Brewery | Macadamia Nut Porter |
| Six Rivers Brewery | Raspberry Lambic |
| Sixpoint Brewery | Alpenflo |
| Sixpoint Brewery | Atomic Spritzer Bomb |
| Sixpoint Brewery | Dreamsickle |
| Sixpoint Brewery | Dumbo-Weisse |
| Sixpoint Brewery | Jammer |
| Sixpoint Brewery | Master Blend: Orange Cream |
| Sixpoint Brewery | Mirror Image |
| Sixpoint Brewery | Resin |
| SKA Brewing | Mexican Logger |
| SKA Brewing | Moral Panic |
| SKA Brewing | Pink Vapor Stew |
| SKA Brewing | Ska Face |
| SKA Brewing | Ska Oktoberfest |
| Skull Mechanix Brewing | Demon Crusher |
| Skull Mechanix Brewing | Horimana Dry |
| Skull Mechanix Brewing | Mechanix Best |
| Skull Mechanix Brewing | Rock of Ages |
| Skull Mechanix Brewing | Van Helles |
| SLO Brewing Co | 31st Anniversary IPA |
| SLO Brewing Co | Cali-Squeeze |
| SLO Brewing Co | Feelin' Your Oats |
| SLO Brewing Co | Hazards Haze |
| SLO Brewing Co | Mango Squeeze |
| SLO Brewing Co | Still Frothy |
| Sly Fox Brewing Co | Oktoberfest |
| Sly Fox Brewing Co | Pikeland Pils |
| Sly Fox Brewing Co | Reading Premium Beer |
| Sly Fox Brewing Co | Vulpulin |
| Smog City Brewing | 1+1=3 |
| Smog City Brewing | Bourbon O.E. |
| Smog City Brewing | Coffee Porter |
| Smog City Brewing | Is Ticking Clock |
| Smog City Brewing | Lager Reål |
| Smog City Brewing | Sabre-Toothed Squirrel |
| Smog City Brewing | Smog Alert! |
| Smoking Cannon Brewery | Coehorn |
| Smoking Cannon Brewery | Cooper |
| Smoking Cannon Brewery | Joslyn |
| Smoking Cannon Brewery | LeMat |
| Smoking Cannon Brewery | Trunnion |
| Snake River Brewing Co | Alex's Freedom Pilsner |
| Snake River Brewing Co | Dark Horse |
| Snake River Brewing Co | Jackson's ESB |
| Snake River Brewing Co | Speargun |
| Snake River Brewing Co | Zonker Stout |
| Societe Brewing Company | The Butcher |
| Societe Brewing Company | The Coachman |
| Societe Brewing Company | The Harlot |
| Societe Brewing Company | The Heiress |
| Societe Brewing Company | The Pupil |
| Societe Brewing Company | The Swindler |
| Societe Brewing Company | The Thief |
| Sockeye Brewing Co | Fred's Double Red |
| Sockeye Brewing Co | Iron Creek Stout |
| Sockeye Brewing Co | Power House Porter |
| Sockeye Brewing Co | Red-Fish Rauchbock |
| Sockeye Brewing Co | Selway Schwarz |
| Solvang Brewing Co | Blue Eyed Blonde |
| Solvang Brewing Co | Macchu Pichu Koelsch |
| Solvang Brewing Co | Odin Stout |
| Solvang Brewing Co | Shakespeare in the Park |
| Solvang Brewing Co | Silent Treatment |
| Solvang Brewing Co | Therapy Session |
| Sonder Brewing | American Adjunct (unnamed) |
| Sonder Brewing | BA Sour |
| Sonder Brewing | Blanc |
| Sonder Brewing | Kato |
| Sonder Brewing | Oktoberfest (unnamed) |
| Sonder Brewing | Orange Julius |
| Sonder Brewing | You Betcha! |
| Sonoma Springs Brewing Co | DunkelWeiss |
| Sonoma Springs Brewing Co | Float the Day Away |
| Sonoma Springs Brewing Co | Kolsch |
| Sonoma Springs Brewing Co | Noma Weiss |
| Sonoma Springs Brewing Co | Plum Drunk |
| South Park Brewing | Bread & Smoke |
| South Park Brewing | Free & Easy |
| South Park Brewing | Grassmarket |
| South Park Brewing | Lime in Da Coconut |
| South Park Brewing | Robert Smith's Smooth |
| South Park Brewing | South Park Pale |
| South Park Brewing | Tongues of Angels |
| Southern Prohibition Brewing | Altered Beast IPA |
| Southern Prohibition Brewing | Apocrypha |
| Southern Prohibition Brewing | Devil's Harvest |
| Southern Prohibition Brewing | Ovations |
| Southern Prohibition Brewing | Pink Fluff |
| Southern Prohibition Brewing | Rye for an eye |
| Southern Prohibition Brewing | Southern Prohibition Light |
| Speakeasy Ales and Lagers | 3 in Five |
| Speakeasy Ales and Lagers | Helles to the Chief |
| Speakeasy Ales and Lagers | Hunters Point Black Lager |
| Speakeasy Ales and Lagers | Lowest Common Denominator |
| Speakeasy Ales and Lagers | Prohibition Ale |
| Speciation Artisan Ales | Abiogenesis |
| Speciation Artisan Ales | DNAIPA |
| Speciation Artisan Ales | Extropian |
| Speciation Artisan Ales | Megafauna |
| Speciation Artisan Ales | Mendelian Inheritance |
| Speciation Artisan Ales | Plasmodesma |
| Speciation Artisan Ales | Saltation |
| Speciation Artisan Ales | Spontaneous Generation |
| Speciation Artisan Ales | The Laurentian Series: Lake Superior with Huckleberries |
| Spice Trade Brewing | English Breakfast Five Pence |
| Spice Trade Brewing | Jalapeño Lena |
| Spice Trade Brewing | Mid-Sember Knight's Dream |
| Spice Trade Brewing | Scarlet Giant |
| Spice Trade Brewing | Sichuan Saison |
| Spice Trade Brewing | Thai Tripel |
| Spider Bite Brewing Co | Boris Jr |
| Spider Bite Brewing Co | Boris The Spider |
| Spider Bite Brewing Co | Love at First Bite |
| Spider Bite Brewing Co | Passion It |
| Spider City Brewing Company | Grazing Goat |
| Spider City Brewing Company | Pavuchky |
| Spider City Brewing Company | SCBC 1 |
| Spider City Brewing Company | Sneaky Deer |
| Spider City Brewing Company | Soleil Violette |
| Square Peg Brewerks | Black Betty |
| Square Peg Brewerks | Peanut Butter Stout |
| Square Peg Brewerks | Rained Out IPA |
| Square Peg Brewerks | The Common |
| St. Elmo Brewing Company | Carl |
| St. Elmo Brewing Company | Easy |
| St. Elmo Brewing Company | Rosa |
| St. Elmo Brewing Company | Vaughn |
| St. Elmo Brewing Company | Yolanda |
| Stable 12 Brewing Company | Basic Bee |
| Stable 12 Brewing Company | Buffalo Rodeo |
| Stable 12 Brewing Company | Super Mash Brothers |
| Stable 12 Brewing Company | We Are |
| Starr Brothers Brewing Co. | 505 Reds |
| Starr Brothers Brewing Co. | L.A. Woman |
| Starr Brothers Brewing Co. | Lampshade Porter |
| Starr Brothers Brewing Co. | Starrphire |
| Starr Brothers Brewing Co. | Starrstruck IPA |
| Starr Brothers Brewing Co. | The Red Queen |
| Starr Brothers Brewing Co. | Therewolf |
| State 48 Brewery | Bock |
| State 48 Brewery | Crown King Barley Wine |
| State 48 Brewery | Enigma Pale Ale |
| State 48 Brewery | German Pilsner |
| State 48 Brewery | Irish Red |
| State Brewing Co LLC | Ankle Weights |
| State Brewing Co LLC | Family Geminus |
| State Brewing Co LLC | Nice Chucks |
| State Brewing Co LLC | Starcourtmall |
| State Brewing Co LLC | Street Parking |
| State Brewing Co LLC | Yesindeedyiwrotegraffiti |
| Steady Hand Beer Co. | Budding Enterprise |
| Steady Hand Beer Co. | Cloudland |
| Steady Hand Beer Co. | Flower Business |
| Steady Hand Beer Co. | Sweet Potato Farmhouse |
| Steel Bender Brewyard | Compa Los Ranchos Lager |
| Steel Bender Brewyard | Explored Hypotheticals |
| Steel Bender Brewyard | Lloyd's 3 O'Clock Kolsch |
| Steel Bender Brewyard | Raspberry Dynamite |
| Steel Bender Brewyard | Saison De Luxe |
| Steel Bender Brewyard | Saison De Luxe |
| Steel Bender Brewyard | Schwarz Bender |
| Steel Bender Brewyard | The Judy |
| Stein Brewing Company | American Wheat with Orange |
| Stein Brewing Company | Chocolate Milk Stout |
| Stein Brewing Company | Lisa Red Ale |
| Stein Brewing Company | Rocky Rye Kolsch |
| StillWest Brewery & Grill | Stillwest Belgian Tripel |
| StillWest Brewery & Grill | Stillwest German Hefeweizen |
| StillWest Brewery & Grill | Stillwest Pilsner |
| StillWest Brewery & Grill | Stillwest White Sage Saison |
| Stitch House Brewery | Big Stitch Nick |
| Stitch House Brewery | Liquid Assets |
| Stone Brewing | Rusty Burrell / Stone Mango Maya Milkshake IPA |
| Stone Brewing | Rusty Burrell / Stone Mango Maya Milkshake IPA |
| Stone Brewing | Stone ///Fear.Movie.Lions Double IPA |
| Stone Brewing | Stone Buenaveza Salt & Lime Lager |
| Stone Brewing | Stone Delicious IPA |
| Stone Brewing | Stone Espresso Totalitarian Imperial Russian Stout |
| Stone Brewing | Stone Liberty Station Tartistry |
| Stone Brewing | Stone Napa All the Best Beer Names are Taken |
| Stone Brewing | Stone Napa Purrs Like a Kitten |
| Stone Brewing | Stone Ripper |
| Stone Brewing | Stone Ruination Double IPA 2.0 Sans Filtre |
| Stone Brewing | Stone Scorpion Bowl IPA |
| Stone Brewing | Stone Tangerine Express IPA |
| Stone Brewing | Stone Tropic of Thunder Lager |
| StormBreaker Brewing | ALTerior Motive |
| StormBreaker Brewing | Good...Not Great |
| StormBreaker Brewing | Handfuls of Fresh Hops |
| StormBreaker Brewing | Harmonica Solo |
| StormBreaker Brewing | Mississippi Dry Hopped Red |
| StormBreaker Brewing | Safety Meeting |
| StormBreaker Brewing | Total ReKolsch |
| StormBreaker Brewing | TownBreaker |
| StormBreaker Brewing | Triple Double IPA |
| Strange Craft Beer Co | Breakfast Grapefruit IPA |
| Strange Craft Beer Co | Brut Rouge |
| Strange Craft Beer Co | Cerise Rouge |
| Strange Craft Beer Co | Cherry Kriek |
| Strange Craft Beer Co | Heather's Ale |
| Strange Craft Beer Co | Le Bruit du Diable Farmhouse Ale |
| Strange Days Brewing Co | 316 Oak St. Lager |
| Strange Days Brewing Co | Basic Batch - Mint Chocolate Chip |
| Strange Days Brewing Co | Gruit |
| Strange Days Brewing Co | Juice Wolf |
| Strange Days Brewing Co | Le Petit |
| Strange Days Brewing Co | Old Habits |
| Sun King Brewing Co | Brandy Fog |
| Sun King Brewing Co | Cherry Busey |
| Sun King Brewing Co | Doodle Proof |
| Sun King Brewing Co | Getting By on Central Time |
| Sun King Brewing Co | Granmuckle |
| Sun King Brewing Co | Midnight Choir |
| Sun King Brewing Co | Pachanga |
| Sunriver Brewing | 20 Klicks |
| Sunriver Brewing | Cinder Beast |
| Sunriver Brewing | Fuzztail |
| Sunriver Brewing | Holy Schmidt! |
| Sunriver Brewing | Resin Nation |
| Surly Brewing Company | Axe Man |
| Surly Brewing Company | Darkness |
| Surly Brewing Company | Furious |
| Surly Brewing Company | Grapefruit Supreme |
| Surly Brewing Company | Heat Slayer |
| Surly Brewing Company | Liquid Stardust |
| Surly Brewing Company | Rocket Surgery |
| Surly Brewing Company | Xtra Citra |
| Taft's Brewing Co | Are You Pricklish? |
| Taft's Brewing Co | Cold Boy |
| Taft's Brewing Co | Fluffy Wuffy |
| Taft's Brewing Co | Gavel Banger |
| Taft's Brewing Co | Gustav |
| Taft's Brewing Co | Juicy Jubilee |
| Taft's Brewing Co | Oktubber Fest |
| Taft's Brewing Co | Taft's Pils |
| Tampa Bay Brewing Co - YC | #thugbird |
| Tampa Bay Brewing Co - YC | Cloudy with a Chance of Donkey |
| Tampa Bay Brewing Co - YC | DILLIGAF |
| Tampa Bay Brewing Co - YC | Quat |
| Tampa Bay Brewing Co - YC | Reef Donkey |
| Tampa Bay Brewing Co - YC | Son of a Motherless Goat |
| Tampa Bay Brewing Co - YC | ZONGO |
| Tangled Roots Brewing Company | Blood Orange IPA |
| Tangled Roots Brewing Company | Blueberry Yum |
| Tangled Roots Brewing Company | Dobroy Nochi S'Mores |
| Tangled Roots Brewing Company | Intercontinental Pilsner |
| Tangled Roots Brewing Company | Oktoberfest |
| Tangled Roots Brewing Company | Put the Weiss in the Coconut |
| Tangled Roots Brewing Company | River Raptor Pale Ale |
| Tangled Roots Brewing Company | Scandanavian Beach Front Property |
| Tangled Roots Brewing Company | Subject to Change |
| Tangled Roots Brewing Company | Vermilion River Weiss |
| Tank Brewing Company, The | Duplicity |
| Tank Brewing Company, The | El Farito |
| Tank Brewing Company, The | Frankophile |
| Tank Brewing Company, The | Freedom Tower Amber |
| Tank Brewing Company, The | La Finca Miami |
| Tank Brewing Company, The | La Playita |
| Tank Brewing Company, The | Nuestra |
| Tank Brewing Company, The | Reserva |
| Tank Brewing Company, The | Vitis |
| Taos Mesa Brewing Co | Deep Thought IPA |
| Taos Mesa Brewing Co | Kolsch 45 |
| Taos Mesa Brewing Co | Mr. Pink |
| Taos Mesa Brewing Co | Old '96 Sticke Alt |
| Taos Mesa Brewing Co | Solstice Pale Ale |
| Tap Brewery, The | Bionic Dragon |
| Tap Brewery, The | Brickyard |
| Tap Brewery, The | Kerfuffle |
| Tap Brewery, The | Kill the Lights |
| Tap Brewery, The | Midnight fUEL |
| Tap Brewery, The | Night Huntress |
| Tap Brewery, The | Smokin' on the Dock of the Bay |
| TAPS Brewery and Barrel Room | \m/ ( -_- ) \m/ |
| TAPS Brewery and Barrel Room | Björn in the USA |
| TAPS Brewery and Barrel Room | Boppeldock |
| TAPS Brewery and Barrel Room | Don't Drop That Dun Dun Dunkel |
| TAPS Brewery and Barrel Room | Flex IPA |
| TAPS Brewery and Barrel Room | It's Time for a Kolsch |
| TAPS Brewery and Barrel Room | Krystal Clear |
| Tarpon River Brewing | Honey Love |
| Tarpon River Brewing | Hopsta La Vista |
| Tarpon River Brewing | Inzane Lager |
| Tarpon River Brewing | Prickly Pear Zinger |
| Tattered Flag Brewery | Because I Was Inverted |
| Tattered Flag Brewery | Double Knife Fight In Space |
| Tattered Flag Brewery | Dusseldorf Rules |
| Tattered Flag Brewery | Ground Hops Day |
| Tattered Flag Brewery | Honey, I Added More Hops |
| Tattered Flag Brewery | Prepare to Be Flabbergasted |
| Taxman Brewing Co | Bourbon Barrel Qualified |
| Taxman Brewing Co | Deduction |
| Taxman Brewing Co | Exemption |
| Taxman Brewing Co | Qualified |
| Taxman Brewing Co | Sour Broker: Raspberry |
| Telegraph Brewing Co | California Ale |
| Telegraph Brewing Co | Obscura Peche |
| Telegraph Brewing Co | Obscura Vulpine |
| Telegraph Brewing Co | Telegraph White Ale |
| Telegraph Brewing Co | West Swell |
| Telluride Brewing Co | AlpenGOSE |
| Telluride Brewing Co | Face Down Brown |
| Telluride Brewing Co | Fishwater Double IPA |
| Telluride Brewing Co | Russell Kelly Pale Ale |
| Telluride Brewing Co | Ski In Ski Stout |
| Telluride Brewing Co | Telluride Mountain Beer |
| Telluride Brewing Co | Whacked Out Wheat |
| Templin Family Brewing | TF Brewing Doppel Bock |
| Templin Family Brewing | TF Brewing Ethereal Leichte Weiss Bier |
| Templin Family Brewing | TF Brewing Granary Keller Bier |
| Templin Family Brewing | TF Brewing Rauch Bier |
| Templin Family Brewing | TF Brewing Smoked Helles |
| Texas Beer Company | Bill Pickett Porter |
| Texas Beer Company | Chocolate Peanut Butter Porter |
| Texas Beer Company | Hoppy Clouds Fuzzy Peach IPA |
| Texas Beer Company | Hoppy Duck IPA |
| Texas Beer Company | Local Blonde Lager |
| Texas Beer Company | OkTaylorfest |
| Texas Beer Company | Pace Bend Pale Ale |
| Texas Beer Company | Pecos Amber Lager |
| Third Street Aleworks | Annadel Pale Ale |
| Third Street Aleworks | Blarney Sisters' Dry Irish Stout |
| Third Street Aleworks | Bootleg Baltic Porter |
| Third Street Aleworks | Bubble Party Brut IPA |
| Third Street Aleworks | Keep Calm and Saison |
| Thirsty Monk Brewery - Denver | Abby Blonde |
| Thirsty Monk Brewery - Denver | Barrel Aged Sour Blend |
| Thirsty Monk Brewery - Denver | Holy Wit |
| Thirsty Monk Brewery - Denver | Monk Lite |
| Thirsty Monk Brewery - Denver | Monkshake |
| Thirsty Monk Brewery - Denver | Quadrupel |
| Thirsty Monk Brewery - Denver | Screaming Monk |
| Thirsty Monk Brewery - Denver | Tricky Monk |
| Thorn Brewing Co | Barrio Lager |
| Thorn Brewing Co | Low Hanging Sour |
| Thorn Brewing Co | Marty Zen |
| Thorn Brewing Co | Raccoonicorn Redux |
| Thorn Brewing Co | Relay IPA |
| Thorn Brewing Co | The Nursery |
| Thorn Street Brewery | Fornication |
| Thorn Street Brewery | Golden Hills Pils |
| Thorn Street Brewery | Rustic Ralph |
| Thorn Street Brewery | Spit-Spot-Cheerio |
| Thorn Street Brewery | Trash Panda Sour |
| Three Floyds Brewing Co | CheerTeam |
| Three Floyds Brewing Co | Cherry Canus Invertus |
| Three Floyds Brewing Co | Munsterfest |
| Three Floyds Brewing Co | Pillar of Beasts |
| Three Floyds Brewing Co | Rarri Crochet |
| Three Mile Brewing Co | Forbidden Fruit |
| Three Mile Brewing Co | Hop Dispensary |
| Three Mile Brewing Co | I Like Big Beets |
| Three Mile Brewing Co | Merica |
| Three Mile Brewing Co | Really Big Deal |
| Three Notch'd Brewing Company | Big Slice Juicy IPA |
| Three Notch'd Brewing Company | Biggie S'mores |
| Three Notch'd Brewing Company | Ghost of the 43rd APA |
| Three Notch'd Brewing Company | Hydraulion Red |
| Three Notch'd Brewing Company | Minute Man IPA |
| Three Notch'd Brewing Company | Nephology Juicy IPA Batch #6 |
| Three Notch'd Brewing Company | No Veto Brown |
| Three Weavers Brewing Company | Blood Junkie |
| Three Weavers Brewing Company | Cranberry Brut |
| Three Weavers Brewing Company | Day Job |
| Three Weavers Brewing Company | Deep Roots |
| Three Weavers Brewing Company | Expatriate |
| Three Weavers Brewing Company | Knotty Double IPA |
| Three Weavers Brewing Company | Mocha Midnight |
| Three Weavers Brewing Company | Patches of Endearment |
| Three Weavers Brewing Company | Seafarer |
| Three Weavers Brewing Company | Sun Trap |
| Three Weavers Brewing Company | Tres |
| Three Weavers Brewing Company | We Saw Them Coming |
| Thunderhead Brewing Co | Cornstalker Dark Wheat |
| Thunderhead Brewing Co | Golden Fraü Honey Wheat |
| Thunderhead Brewing Co | Leatherhead Red |
| Thunderhead Brewing Co | Schaben's |
| Thunderhead Brewing Co | Your Argument is Invalid |
| Tighthead Brewing Co | Chilly Water |
| Tighthead Brewing Co | Comfortably Blonde |
| Tighthead Brewing Co | Oktoberfest |
| Tighthead Brewing Co | Scarlet Fire |
| Tighthead Brewing Co | Wright's Honey Ale |
| Timnath Beerwerks | Catharina Sour w/ Blackberry & Tangerine |
| Timnath Beerwerks | C-J's Barley Fest 2018 |
| Timnath Beerwerks | Coffee Schwarzbier |
| Timnath Beerwerks | Copper Lager |
| Timnath Beerwerks | Double IPA |
| Timnath Beerwerks | Kolsch |
| Tommyknocker Brewery & Pub | Blood Orange IPA |
| Tommyknocker Brewery & Pub | Drift Blonde Ale |
| Tommyknocker Brewery & Pub | Ember King |
| Tommyknocker Brewery & Pub | Tartraberry |
| Tommyknocker Brewery & Pub | TK IPA |
| Tonewood Brewing | Festival Beer |
| Tonewood Brewing | Freshies |
| Tonewood Brewing | Fuego |
| Tonewood Brewing | Rift |
| Tonewood Brewing | Switch Up |
| Topa Topa Brewing Co | #PSL |
| Topa Topa Brewing Co | Chief Peak |
| Topa Topa Brewing Co | Dos Topas |
| Topa Topa Brewing Co | Dozer Line |
| Topa Topa Brewing Co | Sespe |
| Torched Hop Brewing Company | Aymi |
| Torched Hop Brewing Company | Desolate |
| Torched Hop Brewing Company | Fresh From The West |
| Torched Hop Brewing Company | Hops De Leon |
| Torched Hop Brewing Company | Steve Enkel |
| Transplants Brewing Company | Bullfeathers |
| Transplants Brewing Company | Cream Cycle |
| Transplants Brewing Company | El Mas Guapo |
| Transplants Brewing Company | Filbert |
| Transplants Brewing Company | Tipsy Ray |
| Transplants Brewing Company | Tipsy Ray |
| Transport Brewery | Broken Rail |
| Transport Brewery | California Road |
| Transport Brewery | Monks Heaven |
| Transport Brewery | Squires' Stout |
| Transport Brewery | Vise'n |
| Triple C Brewing | 3C IPA |
| Triple C Brewing | Citra Acid Test |
| Triple C Brewing | Flat Brim |
| Triple C Brewing | Fruited Sour |
| Triple C Brewing | Oktoberfest |
| Triple C Brewing | Pastry Stout |
| Tripping Animals Brewing Company | Interstellar Haze 2 |
| Tripping Animals Brewing Company | Kumonga |
| Tripping Animals Brewing Company | Mosquito |
| Tripping Animals Brewing Company | No mames |
| Triton Brewing Company | Barn Phantom Gose |
| Triton Brewing Company | Barn Phantom Gose with Black Currant |
| Triton Brewing Company | Hempire Strykes Back IPA |
| Triton Brewing Company | Peach Sour |
| Triton Brewing Company | Waitin' On Wood |
| Troegs Brewing Co | Fest Lager |
| Troegs Brewing Co | Hop Knife Harvest IPA |
| Troegs Brewing Co | Perpetual IPA |
| Troegs Brewing Co | Sunshine Pils |
| Troegs Brewing Co | Troegenator Double Bock |
| Troubled Waters Brewing Co. | NK Series |
| Troubled Waters Brewing Co. | TWB Porter |
| Troubled Waters Brewing Co. | Let's See Them Aliens |
| True Respite Brewing Company | Padittle |
| True Respite Brewing Company | Puckered: The Dawn Wall |
| True Respite Brewing Company | Scrum & Hooker |
| True Respite Brewing Company | Week Away |
| True Respite Brewing Company | White Tail |
| True Vine Brewing Company | Bourbon/Merlot Barrel Aged Sanctimonium |
| True Vine Brewing Company | Daddy's Juice Box |
| True Vine Brewing Company | Farmhouse |
| True Vine Brewing Company | Galactic Minotaurt |
| True Vine Brewing Company | Sanctimonium |
| True Vine Brewing Company | True Culture Double Shot |
| Tumbleroot Brewery And Distillery | Double Brown Ale |
| Tumbleroot Brewery And Distillery | Honey Hibiscus Wheat |
| Tumbleroot Brewery And Distillery | SMASH |
| Tumbleroot Brewery And Distillery | Smoked Imperial Porter |
| Tumbleroot Brewery And Distillery | Sunset Pale Ale |
| Tumbleroot Brewery And Distillery | TBR |
| Turning Point Beer, LLC | $Sabro |
| Turning Point Beer, LLC | Dronez |
| Turning Point Beer, LLC | Endgame |
| Turning Point Beer, LLC | Festival Beer |
| Turning Point Beer, LLC | Kama Citra |
| Turtle Mountain Brewing Co | Deep Depravity |
| Turtle Mountain Brewing Co | DoppelEquis Steinundator |
| Turtle Mountain Brewing Co | Oktoberfest |
| Turtle Mountain Brewing Co | Preamble Pilsner |
| Turtle Mountain Brewing Co | Stockholm Syndrome |
| Turtle Mountain Brewing Co | Wooden Teeth |
| Twin Oast Brewing | Kelleys Island Pilsner |
| Twin Oast Brewing | Lava Monster Imperial Red Ale |
| Twin Oast Brewing | Oasteweizen |
| Twin Oast Brewing | Ship Burner Brown Porter |
| Twin Oast Brewing | Two Legit Double IPA |
| Twin Peaks Brewery | Barrel Aged Knotty Brunette |
| Twin Peaks Brewery | Dirty Blonde |
| Twin Peaks Brewery | Knotty Brunette |
| Twin Peaks Brewery | La Guera |
| Twin Peaks Brewery | La Guera 2 |
| Twisted Pine Brewing Co | Billy's Chilies |
| Twisted Pine Brewing Co | Ghost Face Killah |
| Twisted Pine Brewing Co | Luppulo Maximo |
| Twisted Pine Brewing Co | Northstar Imperial Porter |
| Twisted Pine Brewing Co | Pathfinder |
| Twisted Pine Brewing Co | Patio Pounder |
| Twisted Spur Brewing | Lemongrass Kolsch |
| Twisted Spur Brewing | Sexi Mexi |
| Twisted Spur Brewing | Strawberry Milkshake IPA |
| Twisted Spur Brewing | Tangerine Gose |
| Twisted Spur Brewing | Twisted IPA |
| Two Roads Brewing Co | 2017 Igor's Dream aged in Madiera Barrels |
| Two Roads Brewing Co | Cruise Control |
| Two Roads Brewing Co | Espressway |
| Two Roads Brewing Co | H2Roads Raspberry Craft Hard Seltzer |
| Two Roads Brewing Co | Lil' Heaven |
| Two Roads Brewing Co | Lil' Juicy |
| Two Roads Brewing Co | Ok2berfest |
| Two Roads Brewing Co | Passion Fruit Gose |
| Two Roads Brewing Co | Persian Lime Gose |
| Two Roads Brewing Co | Roadsmary's Baby |
| Two Roads Brewing Co | Two Juicy |
| Two Roots Brewing Company | Dubbel Date |
| Two Roots Brewing Company | Enough Said N/A |
| Two Roots Brewing Company | New West N/A IPA |
| Two Roots Brewing Company | SoCal Lo-cal IPA |
| Two Roots Brewing Company | Tropical Infamy N/A Wheat |
| Two22 Brew | Bourbon Creek Porter |
| Two22 Brew | Glacial Twist |
| Two22 Brew | Rhuby Hill Brut IPA |
| Two22 Brew | Wild Canyon Ale |
| U4ic Brewing, Inc. | Dave's Wicked Ass Imperial Chocolate Milk Porter |
| U4ic Brewing, Inc. | Grass Skirt Hawaiian Style Ale |
| U4ic Brewing, Inc. | Hoof'n Horn Sour Bock |
| U4ic Brewing, Inc. | Joker of Hearts Kriek Lambic |
| Uinta Brewing Co | Baba Black Lager |
| Uinta Brewing Co | Clear Daze Juicy IPA |
| Uinta Brewing Co | Croggy Brett Saison |
| Uinta Brewing Co | Cutthroat Pale Ale |
| Uinta Brewing Co | Detour Double IPA |
| Uinta Brewing Co | Golden Ale |
| Uinta Brewing Co | Hop Nosh IPA |
| Uinta Brewing Co | Lime Pilsner |
| Uinta Brewing Co | Old Ephraim |
| Uinta Brewing Co | Tu Meke Tart |
| Une Annee Brewery | Barrel Aged Vanilla Imperial Stout |
| Une Annee Brewery | El Zacatón |
| Une Annee Brewery | Fresh IIPA V1 (canned 09.11.19) |
| Une Annee Brewery | Le Grand Monde 2019-4 |
| Une Annee Brewery | Pêche |
| Union Craft Brewing | Bling Universe |
| Union Craft Brewing | Divine IPA |
| Union Craft Brewing | Double Duckpin |
| Union Craft Brewing | Old Pro Gose |
| Union Craft Brewing | Older Pro Black Currant |
| Upland Brewing Co | Bad Elmer's Porter |
| Upland Brewing Co | Champagne Velvet |
| Upland Brewing Co | Juiced In Time |
| Upland Brewing Co | Raspberry |
| Upland Brewing Co | Sour Reserve |
| Upland Brewing Co | Two of Tarts |
| Upland Brewing Co | Wheat Ale |
| Upslope Brewing Company - Lee Hill | Shot 44 Double IPA |
| Upslope Brewing Company - Lee Hill | Upslope Batch 1000 |
| Upslope Brewing Company - Lee Hill | Upslope Brown Ale |
| Upslope Brewing Company - Lee Hill | Upslope Citra Pale Ale |
| Upslope Brewing Company - Lee Hill | Upslope Craft Lager |
| Upslope Brewing Company - Lee Hill | Upslope English Porter |
| Upslope Brewing Company - Lee Hill | Upslope Festbier |
| Upslope Brewing Company - Lee Hill | Upslope Foeder-Aged Golden Sour |
| Upslope Brewing Company - Lee Hill | Upslope German Style Pilsner |
| Upslope Brewing Company - Lee Hill | Upslope Lychee IPA |
| Upslope Brewing Company - Lee Hill | Upslope Pumpkin Ale |
| Urban Roots Brewing | Bigger On The Inside |
| Urban Roots Brewing | EZPZ |
| Urban Roots Brewing | Like Riding A Bike |
| Urban Roots Brewing | Luna De Miel |
| Urban Roots Brewing | Tomorrow's Verse |
| Urban Roots Brewing | Urban Slice |
| Ursula Brewery | Le Soif |
| Ursula Brewery | Mûrir |
| Ursula Brewery | Oktave |
| Ursula Brewery | Uncle Olaf |
| Ursula Brewery | Via Chicago |
| Vernacular Brewing Company | Brewtown Bratwurst |
| Vernacular Brewing Company | Conscious Conundrum |
| Vernacular Brewing Company | Daemon King |
| Vernacular Brewing Company | Funky Pheasant Fight |
| Vernacular Brewing Company | Verncular Pilsener |
| Very Nice Brewing Co | Calmer Than You Are |
| Very Nice Brewing Co | Logical Fallacy |
| Very Nice Brewing Co | Make it So, Earl Grey Pale Ale |
| Very Nice Brewing Co | Monk's Phunk |
| Very Nice Brewing Co | Special Lady Friend |
| Vine Street Pub & Brewery | Chocolate Thunder Bourbon Barrel-Aged Imperial Milk Stout |
| Vine Street Pub & Brewery | El Camino Dorado Dry-Hopped Golden Ale |
| Vine Street Pub & Brewery | El Camino Dorado Golden Ale |
| Vine Street Pub & Brewery | F.Y.I.P.A. |
| Vine Street Pub & Brewery | Praxis Berliner Weisse |
| Vine Street Pub & Brewery | Prime Time Pilsner |
| Vine Street Pub & Brewery | Yonder Mountain Stout |
| VisionQuest Brewing Company | Apricot Berliner |
| VisionQuest Brewing Company | Dubbel |
| VisionQuest Brewing Company | Industrial Park Politics |
| VisionQuest Brewing Company | Raspberry Sour |
| VisionQuest Brewing Company | Saison Parfait |
| VisionQuest Brewing Company | Space Jam |
| Vista Brewing | Adair |
| Vista Brewing | Apricot Sakura |
| Vista Brewing | Brewshed |
| Vista Brewing | Dark Skies |
| Vista Brewing | Glen Rose |
| Vista Brewing | Laissez Faire |
| Vista Brewing | Le Saison |
| Vista Brewing | Stonewall |
| Vista Brewing | Velo de Flor |
| Vizsla Brewing | Bichon Saison |
| Vizsla Brewing | Brown Lab |
| Vizsla Brewing | Chihuahua Stout |
| Vizsla Brewing | Smoked Porter Puli |
| Vizsla Brewing | Winter Red Ale |
| Von Ebert Brewing | Battle Stations! |
| Von Ebert Brewing | Sabrage |
| Von Ebert Brewing | Schwarzbier |
| Von Ebert Brewing | Volatile Substance |
| Von Ebert Brewing | Weizenbier |
| Wallenpaupack Brewing Company | Brüt Strength |
| Wallenpaupack Brewing Company | Hawley Hefeweizen |
| Wallenpaupack Brewing Company | Largemouth IPA |
| Wallenpaupack Brewing Company | Oktoberfest |
| Wallenpaupack Brewing Company | Paupack Cream Ale |
| Wallenpaupack Brewing Company | Santo Molé |
| Walter's Brewery & Taproom | Blood Orange Lager |
| Walter's Brewery & Taproom | SOCO Cherry Sour Brown |
| Walter's Brewery & Taproom | Walter's Original Premium Pilsner |
| Walter's Brewery & Taproom | Walter's Pueblo Chile Beer |
| Wasatch Brewery | Apricot Hefeweizen |
| Wasatch Brewery | Hell's Keep |
| Wasatch Brewery | Hop Rising |
| Wasatch Brewery | Jalapeno Cream Ale |
| Wasatch Brewery | Juicy |
| Wasatch Brewery | Outer Darkness |
| Wasatch Brewery | Polygamy Porter |
| Wasatch Brewery | Soops Joos |
| Wasatch Brewery | Soops Joos |
| Wasatch Brewery | The Devastator Double Bock |
| Wayfinder Beer | be-YOB Quad-decocted Doppelbock |
| Wayfinder Beer | Freiheit Oktoberfest Wiesn |
| Wayfinder Beer | Party Time Pilsner |
| Wayfinder Beer | Relapse IPA |
| Wayfinder Beer | Wayfinder Hell |
| WeldWerks Brewing Co. | Double Barrel Medianoche |
| WeldWerks Brewing Co. | Double Barrel Peanut Butter Cup Medianoche |
| WeldWerks Brewing Co. | Extra Extra Juicy Bits |
| WeldWerks Brewing Co. | Hot Sauce Barrel Aged Taco Gose |
| WeldWerks Brewing Co. | Itsy Bits |
| WeldWerks Brewing Co. | Juicy Bits |
| WeldWerks Brewing Co. | Malibu Medianoche |
| WeldWerks Brewing Co. | Medianoche is my Safe Word |
| WeldWerks Brewing Co. | Medianoche Premiere |
| WeldWerks Brewing Co. | Nelson DDH Juicy Bits |
| WeldWerks Brewing Co. | Rye Vanilla Medianoche |
| WeldWerks Brewing Co. | Tropical Milkshake IPA |
| WeldWerks Brewing Co. | White Peach Pie Berliner |
| Well 80 Brewing Company | Artesian Berliner Weisse |
| Well 80 Brewing Company | Artesian Cowboy IPA |
| Well 80 Brewing Company | Bourbon Barrel Original Dark '66 |
| Well 80 Brewing Company | Muffin Man Thai Farm Saison |
| WellBeing Brewing | Hellraiser Dark Amber |
| WellBeing Brewing | Intrepid Traveler Coffee Cream Stout |
| WellBeing Brewing | WellBeing Victory Wheat w/Electrolytes |
| Werk Force Brewing Co | Blues of Mexicali |
| Werk Force Brewing Co | Foggy Rhetoric |
| Werk Force Brewing Co | Ol' Pile |
| Werk Force Brewing Co | Sleepy Bear |
| Werk Force Brewing Co | Up the Junction |
| Werk Force Brewing Co | Werktoberfest |
| West Flanders Brewing Co | Holy Wit |
| West Flanders Brewing Co | It Was All A Cream |
| West Flanders Brewing Co | Juiced Up |
| West Flanders Brewing Co | Stoned Perseverance |
| West Flanders Brewing Co | Trippel Lutz |
| West Sixth Brewing Co | Blackberried in the Bluegrass |
| West Sixth Brewing Co | Danke Chain Oktoberfest |
| West Sixth Brewing Co | Low Beam New England Style IPA |
| West Sixth Brewing Co | Pennyrile Pale Ale |
| West Sixth Brewing Co | Snake Cake |
| West Sixth Brewing Co | Very Berry Citra Gose |
| WestFax Brewing Co. | 40 West IPA |
| WestFax Brewing Co. | Colfax Cream Ale |
| WestFax Brewing Co. | Concussion Protocol |
| WestFax Brewing Co. | Spirit Animal |
| WestFax Brewing Co. | Tears of Our Enemies |
| WestFax Brewing Co. | Urban Lumberjack IPA |
| Whalers Brewing Company | Blockstar |
| Whalers Brewing Company | Rise |
| Whalers Brewing Company | Sirius |
| Whalers Brewing Company | Tortuga |
| White Bluffs Brewing | Equal Pay IPA |
| White Bluffs Brewing | Mighty Knight Imperial Stout |
| White Bluffs Brewing | Red Alt |
| White Bluffs Brewing | Scream for Mecca Grade Estates |
| White Bluffs Brewing | Tripel Bluffs of Fruitiness |
| Whitestone Brewery | 8.5 Minute Abs |
| Whitestone Brewery | Cedrela Hefeweizen |
| Whitestone Brewery | Könverter Kölsch |
| Whitestone Brewery | Lovely Day IPA |
| Whitestone Brewery | Todd & Don |
| Wibby Brewing | Home Team Pilsner |
| Wibby Brewing | Lightshine Helles |
| Wibby Brewing | Moondoor Dunkel |
| Wibby Brewing | Pilsner |
| Wibby Brewing | RIPL |
| Wibby Brewing | Wibtoberfest |
| Wild Barrel Brewing Company | Dank Juicy Nugs |
| Wild Barrel Brewing Company | Hazy Star |
| Wild Barrel Brewing Company | Hipster Latte |
| Wild Barrel Brewing Company | Hipsters Melange |
| Wild Barrel Brewing Company | Not Last Year's Fruitcake Old Ale |
| Wild Barrel Brewing Company | Not Last year's Fruitcake Old Ale Aged in 10 Year Templeton Rye Barrels |
| Wild Barrel Brewing Company | Vice Apricots & Peaches |
| Wild Barrel Brewing Company | Vice Passion Cactus Dragon Fruit |
| Wild Barrel Brewing Company | Vice Strawberry |
| Wild Woods Brewery | Butternut Brown Ale |
| Wild Woods Brewery | Chardonnay Barrel Belgian Golden Strong |
| Wild Woods Brewery | Oktoberfest Lager |
| Wild Woods Brewery | S'mores Stout |
| Wildlife Brewing | Brut IPA |
| Wildlife Brewing | Go Big Golden |
| Wildlife Brewing | Hopstafarian IPA |
| Wildlife Brewing | M.F. Maibock |
| Wildlife Brewing | Mighty Bison Brown |
| Wildlife Brewing | Mountaineer Marzen |
| Willoughby Brewing Co | Hopnotic |
| Willoughby Brewing Co | Kaiserhof |
| Willoughby Brewing Co | Nut Smasher |
| Willoughby Brewing Co | Peanut Butter Cup Coffee Porter |
| Willoughby Brewing Co | Spiral IPA |
| Wise Man Brewing | Hell's Company |
| Wise Man Brewing | Merry World |
| Wise Man Brewing | Mountain Calling |
| Wise Man Brewing | Outraged Daughters |
| Wise Man Brewing | Rebel Funk |
| Wise Man Brewing | Spring Veil |
| Wiseacre Brewing Co | Memphis Sands Helles Lager |
| Wiseacre Brewing Co | Oktoberfest: Gemutlichkeit |
| Wiseacre Brewing Co | Regular Pale Ale |
| Wiseacre Brewing Co | Starless |
| Wiseacre Brewing Co | Tiny Bomb |
| Woba Beer | Woba Blackberry Ale |
| Woba Beer | Woba Key Lime Lager |
| Woba Beer | Woba Raspberry Rosé Ale |
| Woba Beer | Woba Ruby Grapefruit IPA |
| Wolf Tree Brewery | A Hefe Has No Name |
| Wolf Tree Brewery | Barrel Aged Spruce Tip |
| Wolf Tree Brewery | Rudi Cant Fail |
| Wolf Tree Brewery | Saison |
| Wolf Tree Brewery | Spruce Tip Gruit |
| Wolf Tree Brewery | The Belgian Dip |
| Wolf's Ridge Brewing | Buchenrauch |
| Wolf's Ridge Brewing | Clear Sky Daybreak |
| Wolf's Ridge Brewing | Night Method |
| Wolf's Ridge Brewing | Red Legacy |
| Wolf's Ridge Brewing | Straight Shot |
| Wolf's Ridge Brewing | Terre Du Sauvage Blue |
| Wooden Cask Brewing Company | 7th Street Runoff |
| Wooden Cask Brewing Company | Newporter |
| Wooden Cask Brewing Company | Ruby |
| Wooden Cask Brewing Company | The Scotsman |
| Woodhouse Blending & Brewing | Dark and Ominous Tones |
| Woodhouse Blending & Brewing | My Little Brown Beer |
| Woodhouse Blending & Brewing | Random Percision |
| Woods Beer Company | Crusoe IPA |
| Woods Beer Company | Freeze Pop |
| Woods Beer Company | Island Club Spritz |
| Woods Beer Company | Morpho |
| Woods Beer Company | Retro Pilsner |
| Working Class Brewery | Aviator IPA |
| Working Class Brewery | Clockout PB Stout |
| Working Class Brewery | Engine House Smoked Porter |
| Working Class Brewery | Funkaison |
| Working Class Brewery | Gunselman's Koelsch |
| Working Class Brewery | Santa's Lil Rum Runner |
| Wormtown Brewery | Be Hoppy |
| Wormtown Brewery | Birthday Brew #9 |
| Wormtown Brewery | Don't Worry |
| Wormtown Brewery | Fresh Patch |
| Wormtown Brewery | Mass Whole |
| Wormtown Brewery | Octoberfest |
| Wormtown Brewery | Pro Pro Porter |
| Wynkoop Brewing Co | Blast Beet Berliner Weiss |
| Wynkoop Brewing Co | Colorojo |
| Wynkoop Brewing Co | Cucular Proliferation |
| Wynkoop Brewing Co | Green Silo Simcoe IPA |
| Wynkoop Brewing Co | Lush Vibes Tangerine Sour IPA |
| Wynkoop Brewing Co | Peaches and Patience |
| Wynkoop Brewing Co | Rye Can't IBU? |
| Wynkoop Brewing Co | Rye'd The Lightning |
| Wynkoop Brewing Co | The Bobfather ESB |
| Wynkoop Brewing Co | Wixa Weiss |
| Yampa Valley Brewing Company | A Shot Too Far |
| Yampa Valley Brewing Company | Accent Aigu |
| Yampa Valley Brewing Company | Domino Theory |
| Yampa Valley Brewing Company | Peachocalypse |
| Yampa Valley Brewing Company | Valley Girl Blonde |
| Yards Brewing Co | Brawler |
| Yards Brewing Co | English Brown Ale |
| Yards Brewing Co | General Washington's Tavern Porter |
| Yards Brewing Co | India Pale Ale (IPA) |
| Yards Brewing Co | Love Stout |
| Yards Brewing Co | Loyal Lager |
| Yards Brewing Co | PYNK |
| Zion Brewery | Burnt Mountain Brown |
| Zion Brewery | Echo Canyon Session IPA |
| Zion Brewery | Gravity's Gone |
| Zion Brewery | Strawberry Rhubarb Gose |
| Zion Brewery | The Juicy |
| Zodiac Brewing Co. | 3 Pence Porter with Coffee |
| Zodiac Brewing Co. | Drops of Hops |
| Zodiac Brewing Co. | Mo Cocoa |
| Zodiac Brewing Co. | Mounds of Joy |
| ZwanzigZ Brewing | Fastenbier Rauchbier |
| ZwanzigZ Brewing | Föehnstrum Pilsner |
| ZwanzigZ Brewing | Pumpkin Ale |
| ZwanzigZ Brewing | The Ticket Chocolate Beer |
| ZwanzigZ Brewing | White Gold Revolver Brut IPA |