No Comments
Black Raven Brewing Co. | Raven de Garde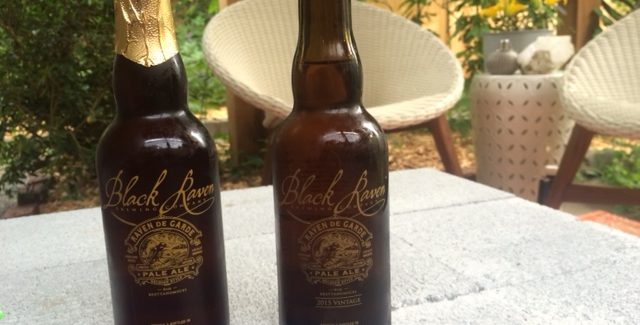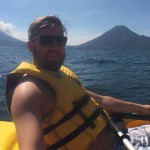 Belgian Style Pale Ale 2014 and 2015 Vintages 7.4% ABV
In spite of, or maybe because of, the number of great beers available in Washington, I usually don't know until the day I'm writing, what beer I'll write about. I got lucky today when I came across Black Raven Brewing Company's Raven de Garde, their Belgian-style biere de garde/pale ale hybrid with Brett… both the 2014 and 2015 vintages. A stroke of luck for sure, because they're unique beers and more importantly, I got to drink two beers instead of one.
The first thing I noticed before even leaving the store was that the 2014 cost $1 dollar less than the 2015 vintage. On the other hand, the 2014 had a (real?) gold wrapping over the cap. What does this mean? I've gone over a few theories. Could mean they just really need to clear out some space for the 2016 version. Could mean that the 2015 variety is $1 and 1 (real) gold wrap better than the 2014. Could be that the wrapping is not in fact real gold. Could be a combination of those factors, but I recently was on a flight with Todd Hoffman so I'm pretty sure I can get a ruling on this gold.
I opened the 2014 first and took a whiff. Brettanomyces was the first thing I picked up in the nose, sour and earthy.
(Food for thought: Isn't it kind of remarkable that the human nose can detect and identify a microorganism you can't see before you take a drink?)
There's a bit of cloudiness in a nice golden glass of beer. As I sip, I get sourness from the Brett, but also plenty of hops. The astringency of the Brett with the hops creates a bit of a wild, outdoors-ish flavor. Maybe just the slightest touch of banana ester. Under the Brett, there's a solid pale ale that would probably stand alone without it, which isn't a negative, but more to say that even without the 6 month secondary Brett fermentation, it would still be a great beer. Some hybrid beers don't ride the style fence so well, but this one has enough of a foothold in each to maintain balance and sincerity.
(Side note while I finish the first beer: I usually write about beers while I drink them for two reasons. 1) Flavors and aromas and experiences fade quickly and it's really easy to forget what something tasted like. 2) It's fun to drink and write and I'm usually amused by what I wrote at the end of the session compared to the beginning. OK I'm almost done with the 2014 and already excited to open the 2015.)
Time traveling forward to 2015, we find a beer that is crystal clear. The Brett aroma seems a bit lower in this vintage. Upon drinking, my taste buds agree with my nose, which is always a nice thing. On a scale of 1 to 10 with one being pale ale and ten being a biere de garde, I would probably have given the 2014 around about a 6, so pretty balanced. The 2015 on the other hand I'd probably go with maybe a 3. Versus a beer focused around Brett with extra hops to spice things up, this is a pale ale with a funky Brett background. The malt flavor is more defined and the hop bitterness outweighs the sourness of the Brett.
To each their own for sure, but for me the 2015 is the better beer. I guess I didn't have to pick a winner, but maybe I get a competitive spirit when I drink Black Raven beers. The great news about this though? If 2015 is better than a really interesting 2014, we can all look forward to the 2016.
---